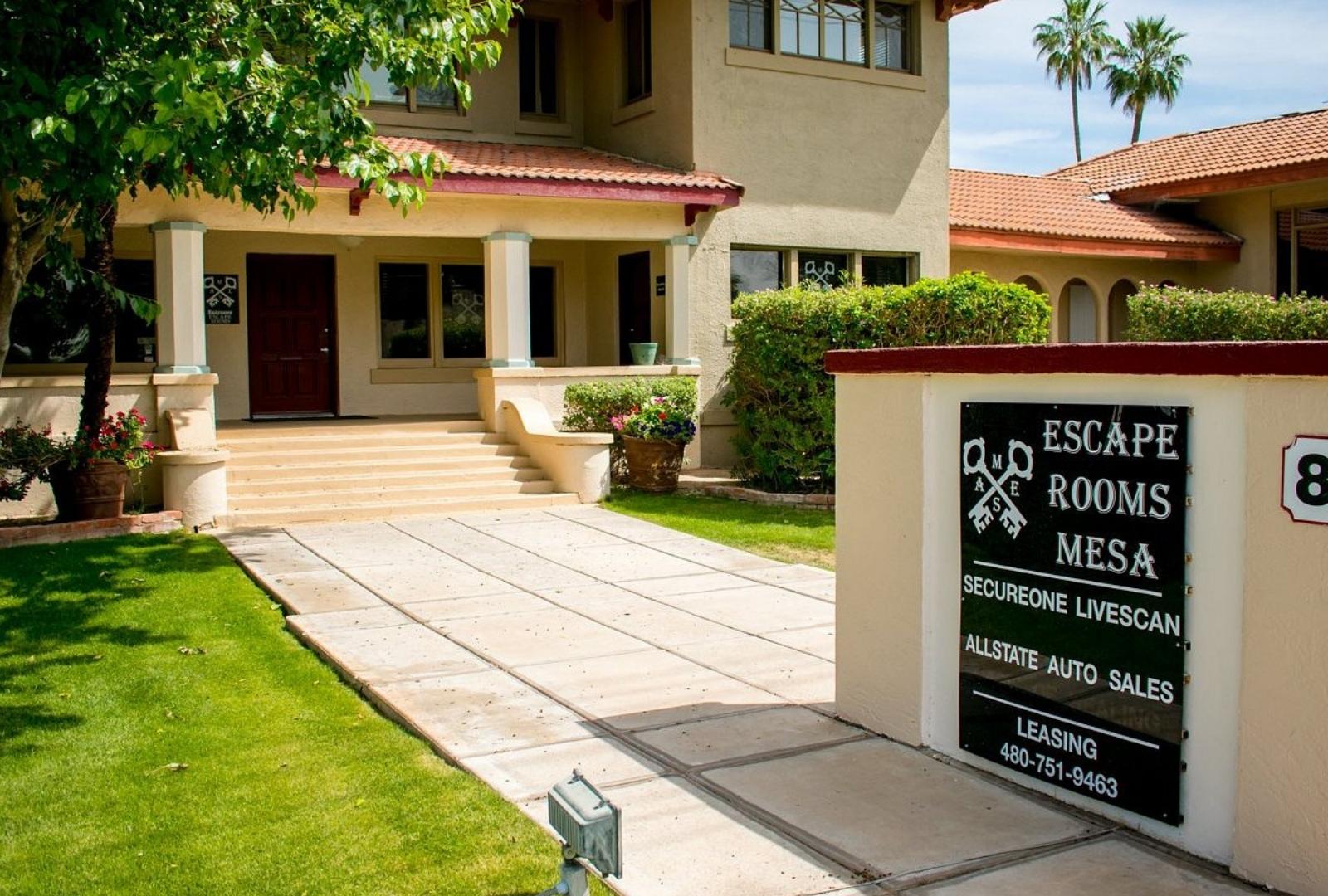 EXPANDING FROM ONE ESCAPE ROOM TO 10 SINCE THE COVID-19 PANDEMIC
KEY TAKEAWAYS
How they were able to scale the business since COVID-19
Running multiple businesses with a lean team
Xola as a growth partner
When the pandemic first started in March 2020, it hit Danielle Tomerlin's businesses hard.
Danielle is the owner of United Escapes of America, and owns a half dozen escape room businesses, a few franchisees, and an online subscription business mainly located in the metro Phoenix area.
Pre-pandemic, there were over 80 escape room facilities and a ton of competition in the Phoenix metro area. Now, over half of them are permanently closed.
"Unfortunately, their loss is my gain because all those customers now needed to go somewhere else," says Danielle. "We have done really well, post-COVID."
In fact, pre-COVID, Danielle only had one escape room business. Now, she has 10 escape room facilities as she was able to expand and acquire several of these closing businesses.
"Several companies offered up their businesses for quick, cheap sale," she says. "There were a lot of areas that didn't have escape rooms any longer because several of them had closed. I took over new cities because there weren't escape rooms during and post-Covid where there once were, which proved that there was a need for them. Unfortunately, they could not sustain their business to make it through COVID, so I reopened in those cities and have seen success with them.
RUNNING MULTIPLE BUSINESSES WITH A LEAN TEAM
To be able to capitalize on these opportunities and grow rapidly, she needed a booking software like Xola that could keep up with her needs. Flexibility is key for Danielle and her team. She needs to be able to adjust to rapid booking fluctuations and staffing needs. She is able to do that with Xola.
"There's so much you're learning every day," says Danielle. "You can't depend on any market trends and seasonal cycles that you used to. Everything's changed, like it's a whole new world. People are different. They're better, and they're worse. They're both."
With so many rooms in many different locations (30), she depends on Xola to power the staffing, customer management, reporting, and other operations of all her businesses.
"Xola runs my day-to-day operations," says Danielle. "With so many rooms, I get the reservation booking email, and I have to immediately assign staff, because they are on "on call shifts" instead of having staff on premises if there are no rooms running. I must immediately assign staff, and with Xola our scheduling processes work smoothly and effortlessly.
Xola pretty much manages everyone's lives around here just because customers are so spontaneous these days. People used to plan months in advance, and now they're like, 'Hey, I'm at your door. Can we play?' It's the polar opposite of what things used to be (pre-pandemic). It's a lot different now. And thankfully, Xola allows us to keep up with that."
Because of these booking fluctuations and she is often in different locations traveling, the flexibility to customize and make changes on the fly often from her phone is vital. She can manage her business from her corporate desk or from across the country.
"The fact that I can open and close rooms with a click of a button, being able to take a listing on and offline based on my staffing needs, and being able to change the times, is super important to me," she says. "Being able to be as flexible as my customers need me to be. Being able to close rooms down if I'm short-staffed or reopen them if I could get somebody to come in, on the fly, on my phone, in the car, etc. Being able to run my company from the road and being able to have my rooms just as flexible as our customers are. That's one of my favorite things about it."
For instance, she ran an Easter promotion. She was able to spin up a coupon code in Xola in the time it took her to write a Facebook post about it, and Xola allows the website changes quickly to keep bookings current and easily managed. Everything is instant!
XOLA AS A GROWTH PARTNER
For her businesses, Xola is a true all-in-one software. It is so critical to her business she has made use of Xola software a requirement for any franchised operations.
"I really could not have grown to so many locations if it weren't for Xola," says Danielle. "I wouldn't have been able to keep up with staffing, marketing, business reporting and overseeing operations for all the escape room locations and our Cryptic Cases division. Xola is easy and efficient , I'm super grateful that you exist, for our sanity and bottom-line."