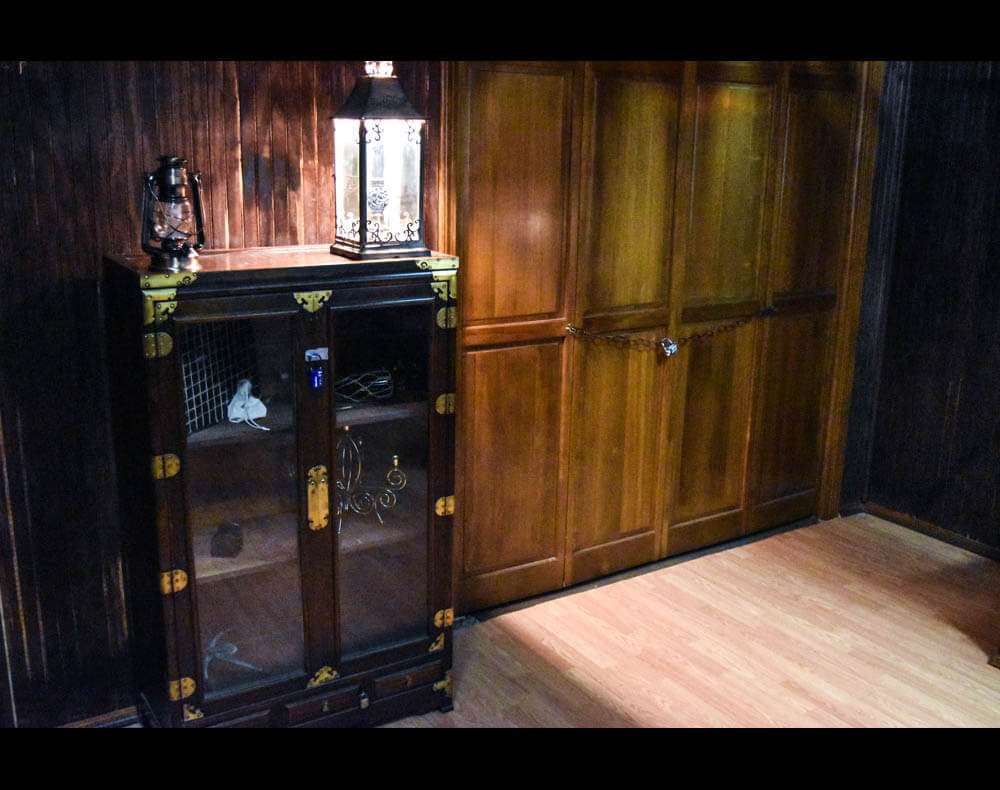 ESCAPE ROOM GROWS REVENUE AND EXPANDS BUSINESS WITH XOLA
KEY TAKEAWAYS
From verifying every order to 97% of bookings fully automated
Incremental lift in sales from Xola's Abandoned Booking Recovery program
Additional revenue streams from Xola's advanced features
A STREAMLINED WEBSITE CHECKOUT TO AUTOMATE YOUR BOOKINGS
Opening a business is stressful. The risks and responsibilities involved in managing a business can feel overwhelming. Not to mention all the moving pieces. For escape rooms this covers everything from room design to insurance, accounting, hiring and training, website development, social profiles, and at least a few pieces of software to help manage the business.
But what do you do when software that's meant to help you manage your business actually creates more work? Phil Herrington, co-founder of Escape This Live Boise, had the unfortunate experience of using a booking system that confused customers and created a demanding booking process.
Herrington's first booking system was set-up in a way that was so confusing to consumers that he had to follow up every booking with a call. Consumers simply did not understand that there would be others joining them when they booked a public escape room experience. The only way Herrington could avoid disappointing guests was to call them to verify their order. "I remember it being very stressful," he said. "I'd have to call these people [and] say 'now you realize you're going to be with other people?' "
Adding insult to injury, that booking system did not provide an adequate level of customer service to address the problems it created. According to Herrington, "I couldn't call anybody… and it's very frustrating to try and deal with your booking software that way." The situation prompted him to seek a new escape room booking software – one that was easy for consumers to understand, and provided real human customer service. He found that, and more, with Xola.
"You guys will go the extra mile to brainstorm. It's not like you guys are just there to answer the question, you're also there to help us create a business."
A year and a half later and Herrington has not looked back. Xola's clear and streamlined web checkout has eliminated consumer confusion and freed Herrington to focus on managing and growing the business. In fact, Escape This Live Boise plans to open three additional rooms in the next six months.
"I would say a handful of times in the year and a half [using Xola]… I've had to take it [a booking] over the phone. So definitely, 97% [of our] bookings we don't have to touch."
AUTOMATICALLY RECOVER ABANDONED CARTS
Automating the booking process was just one of the many benefits Escape This Live Boise has received from Xola. Another benefit has been an increase in their bottom-line. Herrington uses Xola's advanced features to generate additional revenue, which easily covers the cost of their subscription.
"I think we actually make more money than we would on the other booking software. One, for [Xola's checkout] being less confusing to the customer. And two, the rescue [abandoned booking recovery] feature…"the rescue [abandoned booking recovery] and the private room option make us much more than Xola's monthly fee."
Escape This Live Boise uses Xola's Abandoned Booking Recovery feature to automatically re-engage consumers that initiated checkout but did not complete it. This feature provides an extra nudge for those 'almost customers', increasing the number of people that return and book on Escape This Live Boise's website.
Herrington also attributes success to Xola's private room option, where guests book the entire room instead of individual seats. "We've made tons of money just on that one feature which is the private room…we get extra money because they [guests] want to make sure no other people are going to be in there."
CUT COSTS WITH INDUSTRY-LOW CREDIT CARD RATES
The savings that Herrington makes from Xola's industry-low credit card processing rate was enough to make the switch worth it. "Your rate is lower on the credit card side. So once you hit $20,000 a month then it [Xola] pays for itself", said Herrington. And most escape rooms can benefit as much as Herrington did. Based on our own data, a common escape room using Xola brought in on average $21,404.96 per month in 2017.
All in all, Herrington should be pleased. Escape This Live Boise is now the most popular escape room in Boise, with plans to double their room count in the next six months. And Xola is continuously releasing new features to help him, and other escape room owners, move the needle.
"You guys are coming out with new stuff all the time… there's always something in there that is moving us forward as a company. So I feel like … we're partners."