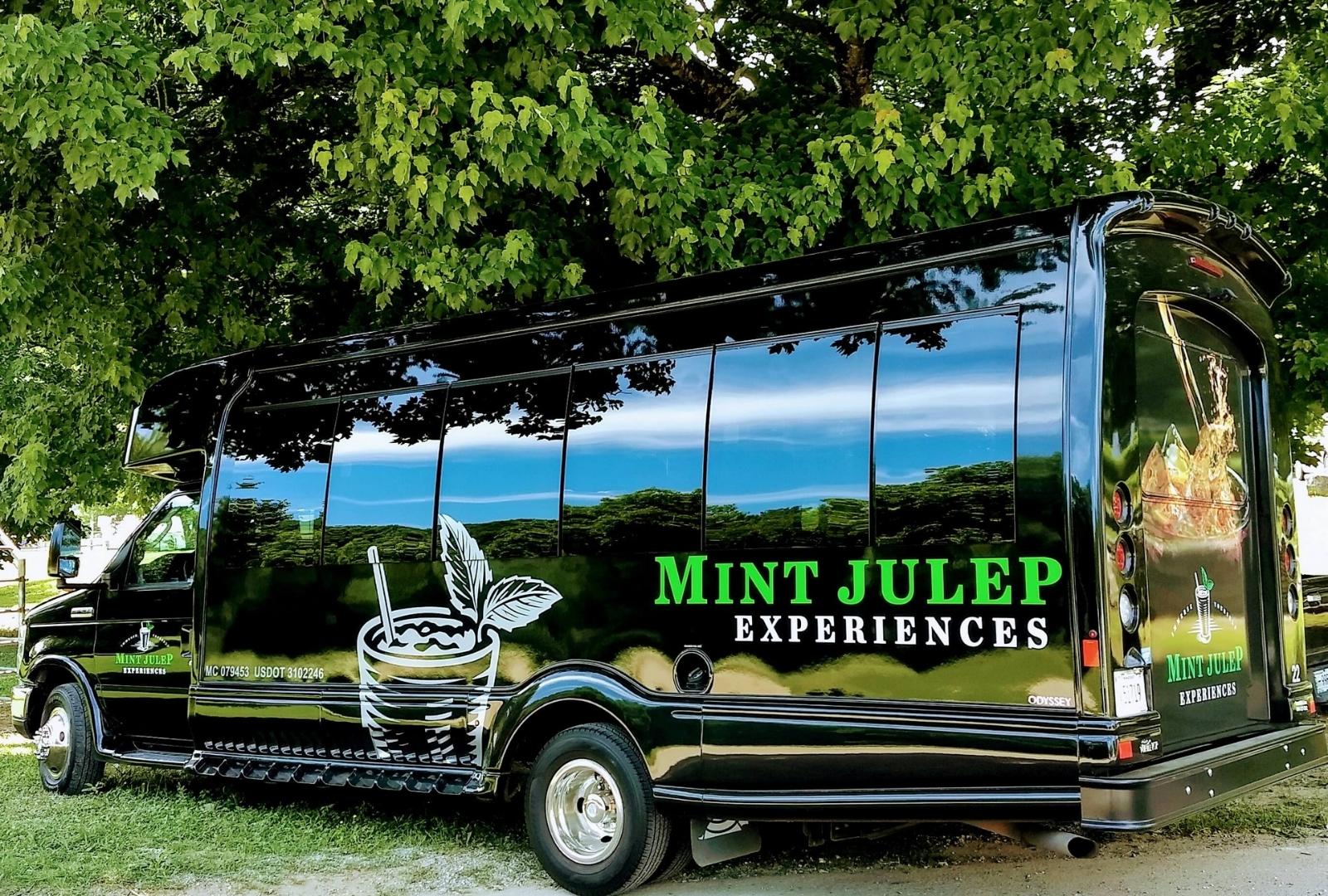 GROWING THIS LOUISVILLE BUSINESS & EXPANDING TO A SECOND LOCATION
KEY TAKEAWAYS
How Xola helped Mint Julep streamline their booking processes
Increased revenue by $11,000 in 3 months using Xola's automated marketing features
Xola as a partner
STREAMLINING THEIR BOOKING PROCESSES
Founded in 2008, Mint Julep Tours has amassed more than 1,500 five-star reviews across their whiskey and bourbon tasting tours in Louisville and Nashville.
Reva Schottenstein-Reed, who is the public experience manager in Louisville, mentioned how Xola has streamlined their booking processes.
"We can share everything easily without any kind of hassle and get our guests booked," said Reva. "Having a system that's going to run smoothly and create a good first impression for our guests is essential."
Recently, they started using Xola's waitlist feature, which has given them more control over their tour scheduling and availability.
"If I want to take availability down, it doesn't deter people from adding their names to the waitlist," said Reva. "And then I can call them, and get some booked if a spot becomes available.
This has significantly cut down on the time that she is fielding questions over the phone. Before they started using the waitlist feature, they had a note on each sold-out tour instructing people to call them. Now, if space opens up, she can simply call or message the next guest on the waitlist.
Another way that Xola has helped streamline their processes is through the custom reporting features.
"We're able to build different kinds of reports, monitor information and make better decisions based on actual information instead of what we think may be happening," said Reva.
She specifically likes Xola's capacity utilization report. 
"I pull that report on a weekly basis to help gauge what we're doing and where we are with our volume and how to project for the future," said Reva. "It's very helpful to see because sometimes until you visually get that information in front of you, it's hard to really know what's going on."
GROWING THE BUSINESS USING XOLA'S AUTOMATED MARKETING FEATURES
Using Xola's abandoned booking recovery email and resume booking features, Mint Julep Tours is able to recover lost revenue.
In fact from June – August 2019, they recovered more than $11,000 from these two features alone. 
Reva has customized the abandoned booking recovery email to add personality and collect feedback from potential customers who didn't book right away.
"Being able to customize the email to what we want shows our personality, and I definitely think helps us be a little bit more friendly and welcoming," said Reva.
This approach means that they get many people replying to these emails and sharing valuable feedback.
"So that really allows us to get that input and save the sale rather than somebody walking away and having no idea why they didn't book," said Reva. "And, if they still choose not to book, at least I know why."
XOLA AS A PARTNER
Reva mentioned that she likes how intuitive and easy to use Xola's software is.
"That is my favorite thing about Xola actually," she said." I trained a new employee just yesterday on using Xola. It's so easy to use and it only takes a few minutes to train them in how to make a booking. The basic things of how to help somebody is all there, and easy to maneuver through and navigate.
When she does have a question or just wants ideas for how to accomplish something, she appreciates how fast and collaborative Xola's customer support is.
"The whole team has just been so great to communicate with, and they are always willing to help and give support and ideas."
Sean Higgins, Mint Julep owner, also added:
I am thoroughly impressed with how intuitive Xola is for our customers at checkout and for our staff to manage," said Sean. In addition, the lines of communication are always open. They really listen to us and we feel like we've got a product that serves us very well. When we expanded into Nashville, we never thought twice about another solution to deploy.