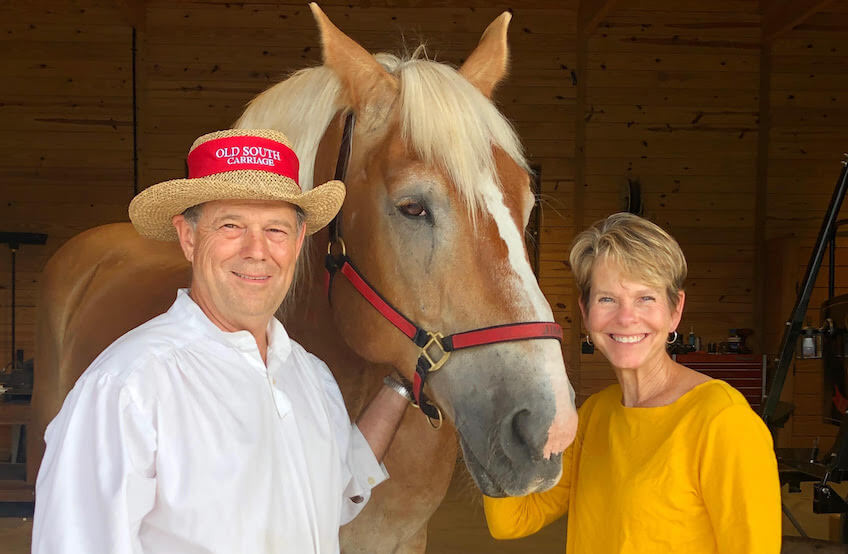 HOW ONE CHARLESTON BUSINESS HAS GROWN YEAR-OVER-YEAR IN A COMPETITIVE MARKET
KEY TAKEAWAYS
In their first year on Xola, revenue from online sales increased 200%
Leveraged Xola's automated marketing features to grow business and expand tour offerings
Xola as a partner
STREAMLINING THEIR BOOKING PROCESS
Old South Carriage is a family-run business that has been operating horse-drawn carriage tours in Charleston, South Carolina since 1983.
Before signing up for Xola, almost all of their orders were coming from their on-the-ground sales team and walk-up sales.
David and Debbie Compton, Old South Carriage Company owners, said, "[Before Xola], we operated on a first-come first-served basis. We would have a line out the door a hundred people deep during our busiest time of year. "
After implementing Xola in 2014, they were able to automate and streamline the booking process and greatly improve their customers' experience. "I think that was probably the most striking difference from the very get-go. Customers could plan their day better, and we could promote our business more effectively," said Debbie. Wait times were reduced – even for walk-up customers – and lines have virtually been eliminated."
In their first year, revenue from online sales increased by 200%. 

Because they are a seasonal business, data from Xola has allowed them to anticipate customer demand better, schedule their employees to meet that demand more appropriately, and expand their tour and package offerings.
Debbie went on to mention how helpful Xola's customer support has been. Anytime they had a question or ran into issues, Xola was there to assist her and the team.
"As with any developing software, problems crop up, but I've always been impressed with Xola's technical support and their commitment to resolve issues in a timely way," said Debbie.
EXPAND THEIR TOUR OFFERINGS THROUGH XOLA'S AUTOMATED MARKETING FEATURES
"For 35 years, we exclusively offered daytime carriage tours of the historic district," Debbie said. "In the last two years, we've added evening carriage tours, including our Haunted Tour and our early evening Colonial Charles Towne tour. Recently we've expanded into both day and evening walking tours.
Through Xola's Abandoned Booking Email and Resume Booking features, they are able to recover lost revenue.
"The resume booking feature was a no brainer for us," said Debbie.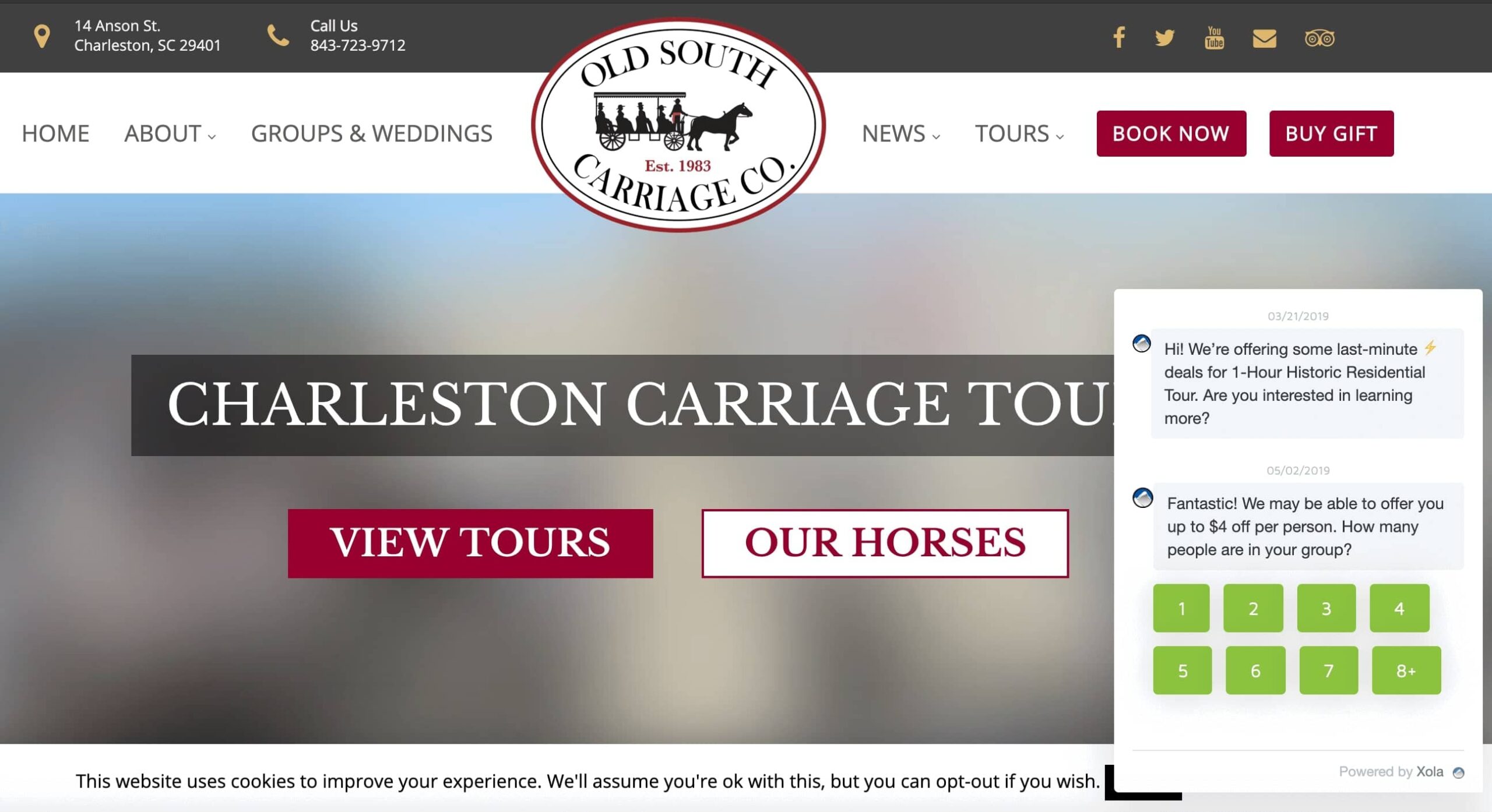 In addition, they are able to fill their early morning tour slots using lightning deals. Their 9 am tour used to go with the least capacity.
"We used to offer early bird coupons advertised on our website," Debbie said. "The lightning deal has replaced that. We can specify the time period before the tour, and if there are seats available, we'll sell those at a discount to incentivize people to book that early carriage."
Using Package Upsell, they are able to better advertise new tour offerings. "During the booking process, every single customer that buys our most popular product gets information about our walking tour via the Package Upsell feature," noted Debbie.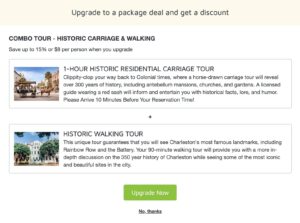 XOLA AS A PARTNER
With streamlined booking capabilities and leveraging all of the automated marketing features, Old South Carriage has been able to increase revenue year over year for the last 4 years, and stand out in a crowded market.
Debbie mentioned that working with Xola feels like a true partnership. "We were one of Xola's early customers. Though we knew online sales was a growing trend, high volume walk-up traffic was our daily reality. We needed a reservation system that could effectively deal with both. In the early days, we offered a lot of input, which was often accepted and incorporated.
She added, "Listening to customer input should be an important part of software development. With XOLA, lines of communication are always open and through that process, we feel like we've gotten a product that serves us very well."