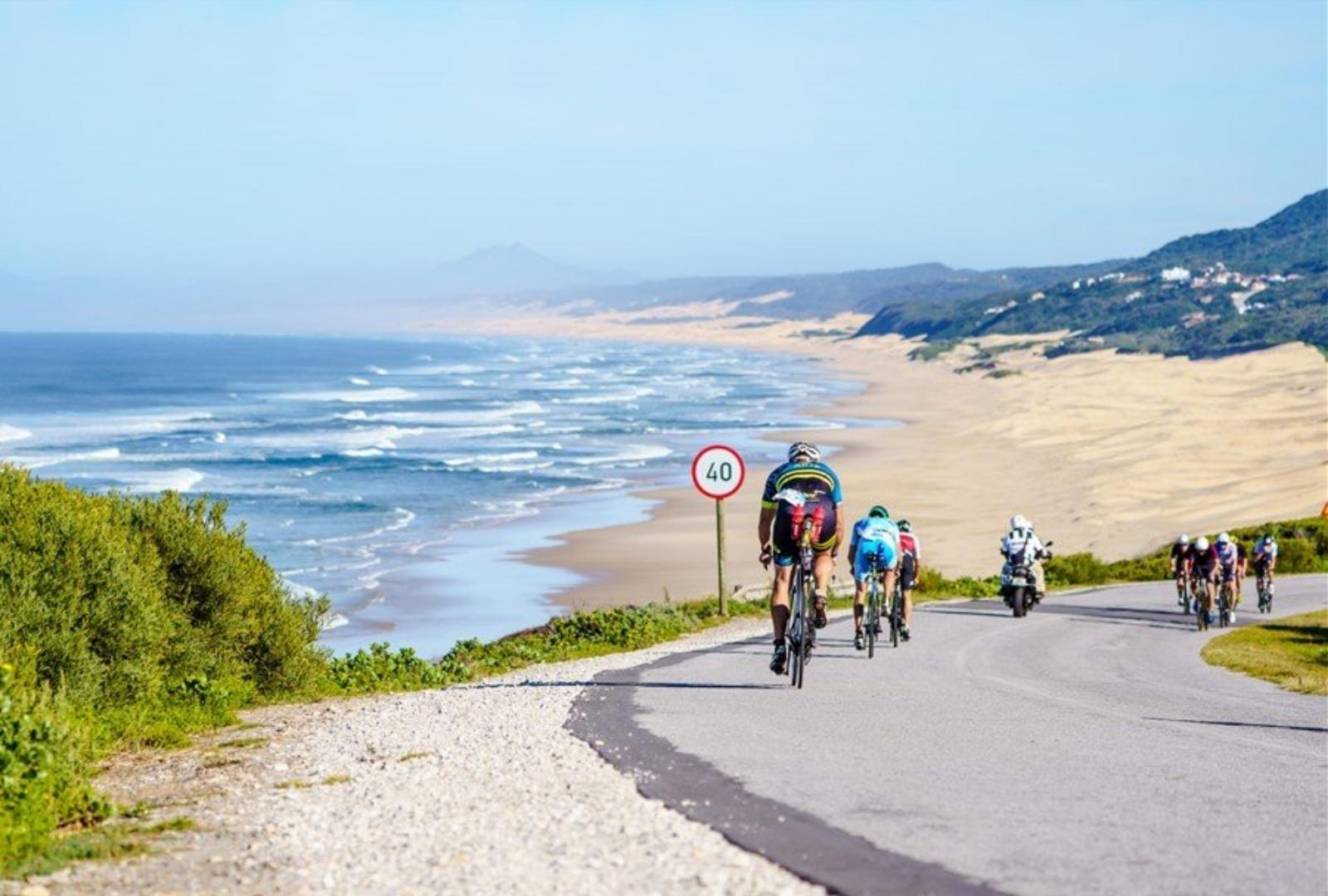 HOW XOLA HELPED RACEQUEST DOUBLE THEIR BUSINESS
KEY TAKEAWAYS
How Xola helped them double their business
How Xola helps streamline back-office operations
Xola as a partner
HOW XOLA HELPS GROW THEIR BUSINESS
"You hear the phrase "game-changer" thrown around a lot in business management circles, but for us, Xola has been a perfect match. We can't imagine operating without it," says Kelli Eldridge, the CMO and Co-Founder, RaceQuest Travel. 
Kelli and her co-founder, Krista Baker, are travel professionals with a passion for endurance sports. They came up with the idea for their business when they were working with triathletes at the IRONMAN World Championship in Kailua-Kona, Hawaii, in 2012.
"Krista and I were both out in Kona, and we had a mutual friend who introduced us and suggested that we were such great race-week sherpas, we should get together and do it as a profession," says Kelli. "That we should offer the service professionally of helping endurance athletes and their families. It evolved from just helping them during race week to a more comprehensive approach."
RaceQuest Travel now also provides training opportunities and active travel experiences to get people ready for some of the biggest races all over the world, including Challenge Roth in Germany, the world's largest long distance triathlon.
"We help people gain entry," says Kelli. "We have access to sold-out races, and we package the race week services around our clients' needs. We cover every aspect of their trip, not only for the athlete but also for their guests and spectators. We take care of everything  from the moment they arrive for race week, which is often the biggest sporting achievement of their lives. They've invested many months, often years of training for swimming, biking and running; so much effort, so much commitment, both personal and financial, that it's a very important week and a very important day. So, our mission is we want to remove as many stressors as we can for them. From meeting them at the airport, to servicing their bikes, to showing them the technical aspects of the race course, to cheering them at the finish line, we are there for them. We book people in as clients, but they leave as friends. We've really developed a loyal following of "RaceQuesters" that are, after they experience a race with us, ready to do more, and they want to race, train and adventure with our help.
We recently had a client tell us that what we really do is help people make their triathlon dreams come true. So, it's extremely gratifying to us to be part of their journey."
In fact, in the first year on Xola, their business doubled.
"One year after we added Xola, our revenue doubled, our customer numbers climbed, and the number of tours we could offer increased significantly," says Kelli. "Our ability to manage the growth of our business is in large part due to the comprehensive set of tools at our fingertips in Xola."
Before they switched to Xola, they had very manual processes tying their entire operation together using Excel and their payment gateway.
"We quickly outgrew it," says Kelli. "And, we just couldn't keep track in the same way that we could with Xola. So that was a big part of why we jumped on board with Xola and really embraced it so thoroughly. It just made life so much easier for us."
Krista adds, "We love Xola. Xola has enabled us to easily book new clients and conduct business regardless of our location throughout the world. And Xola's customer service is absolutely top-notch."
Some additional features that have helped them continue to grow are Custom Reports, Google Pay, Apple Pay, being able to integrate directly with MailChimp, and Abandoned Booking Recovery.
"We've had customers who have been successfully converted through the (Abandoned Booking Recovery) tool alone. That represents thousands of dollars in revenue to us," says Kelli.
HOW XOLA HELPS STREAMLINE BACK-OFFICE OPERATIONS
"Xola makes it fun. It's great to wake up and start your day and look at your Dashboard and see that you've got bookings to process that happened overnight, maybe in another part of the world. We knew early on that our business definitely could be global, and Xola made it very, very easy for us, and for our clients."
Switching to Xola gave them their most valuable resource back – their time.
"Before Xola, we found that we were spending a lot of time on manual, time-consuming processes," says Kelli. "And so for us, Xola gave us back time. And that time is extremely valuable so that we can focus on what is the heart and soul of our business: our clients. We want to spend more time with our current clients and also cultivate future clients. And, having Xola really allows us to do that."
She adds they saw an instant improvement by being able to better manage trip rosters, operations and logistics, customer communication, and financial reporting.
"The intuitive tools, dashboard, and data management features make it easy for us to manage our business and interact with our clients from anywhere," says Kelli. "The variety of reports available to us, not simply client rosters but deeper financial analytics, along with third-party app integrations, really set Xola apart. Xola makes the operation of our travel business a pleasure."
She went on to say that since the COVID-19 pandemic, many of these back-office features have helped them further streamline operations.
"During this ongoing pandemic, Xola has helped us manage operations in a cost-effective, streamlined way," says Kelli. "We run a highly efficient back-office. We are able to connect and communicate with our customers easily. We're able to provide them with updates on trip changes. We're able to process refunds smoothly. We're using features like Store Credit and Gift Cards that help us give options to our customers."
Kelli also mentioned how helpful all of the product updates and resources that Xola has been sharing are.
"We especially appreciate the extra efforts of the Xola marketing team," says Kelli. "Xola is not just a software or service, but a valuable source of knowledge for those of us in the travel and hospitality sector."
XOLA AS A PARTNER
"We love Xola because their customer service has been top-notch, and Xola has allowed us to easily book new clients and conduct business regardless of our location throughout the world," says Krista. "We've been able to accept bookings literally from in the trails of Costa Rica, in Europe, if we're on a trip and we receive a booking for future travel, we're able to easily accept the booking and process it with no problem and no delay."
Kelli adds, "If you want to increase your business, if you want to increase your number of clients, increase capacity, increase revenue, and have so much more of your time back all at the same time, then you need to get Xola. There may be other options out there, but you're just not going to find a software that has everything in it that you want, like Xola, and also have the outstanding support behind it."