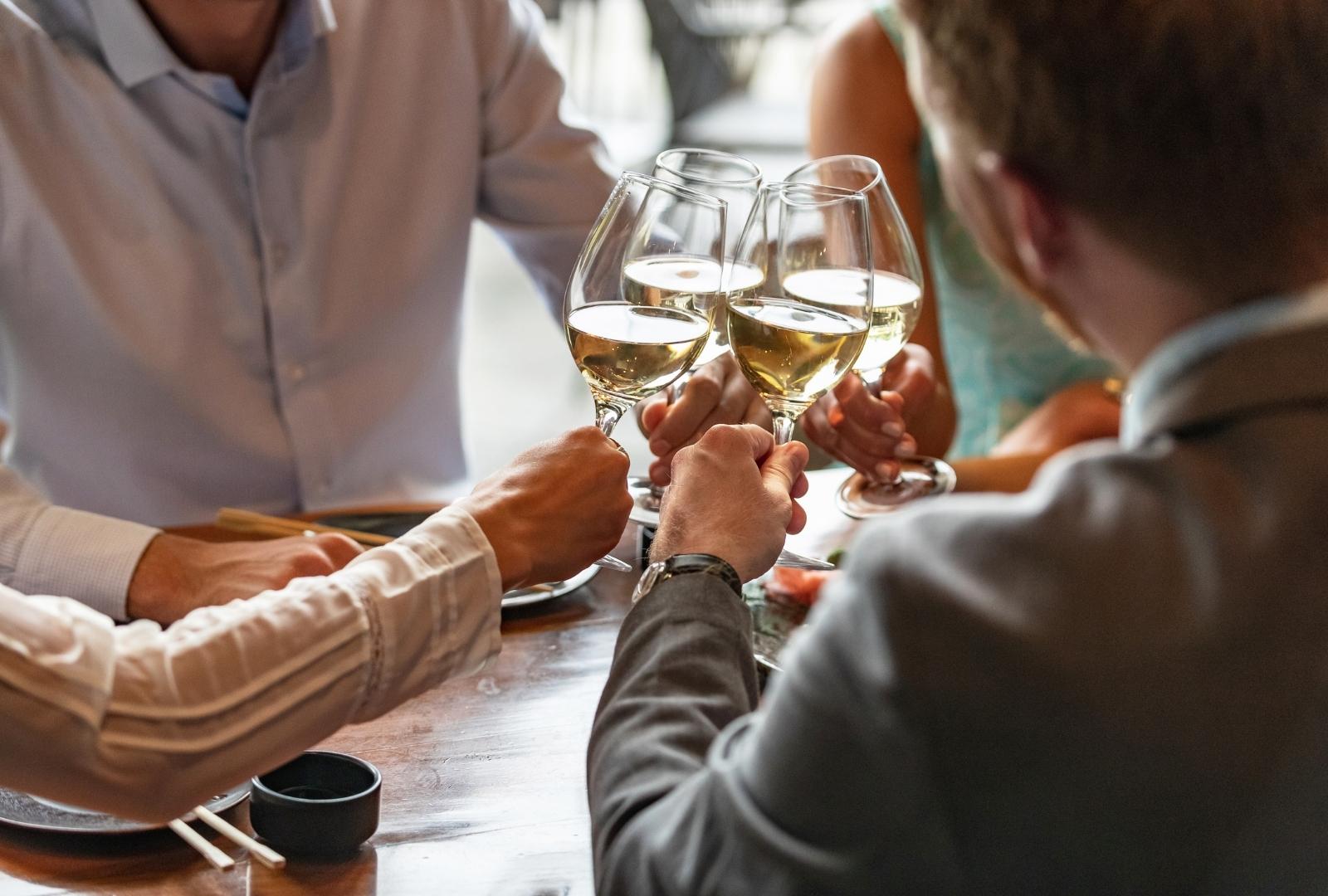 HOW ONE ENTREPRENEUR STARTED THE FIRST CITY-STYLE WINE TOUR IN MICHIGAN
KEY TAKEAWAYS
How a weekend getaway inspired one entrepreneur to start a city-style, wine tour business in Michigan
How Xola helps them craft an exceptional customer experience
Xola as a partner
STARTING THE FIRST CITY WINE TOUR IN GRAND RAPIDS
Kris Mathis got the idea for his newest business while on a wine tour during a weekend getaway in Traverse City, Michigan.
"While we were there, my wife suggested that we take a wine tour," Kris said. "We took this tour, and the driver not knowing that I'm an entrepreneur is telling me all this stuff about the wine business. I'm taking it all in, and I'm just saying to myself, 'Man, this is really cool.'"
When he got back home to Grand Rapids, he couldn't stop thinking about this wine tour.
Kris said, "My first thought was, I wonder if there's somewhere else that we can do this that's closer to home. So I came back, I'm searching, I'm looking, and there was nothing. So, we decided to create one. We created a city wine tour experience, where we visit different wine bars and restaurants in the greater Grand Rapids area, and it took off."
Raise a Glass Wine Tours is the first city-style wine tour in the state of Michigan. They organize luxury tours of wine bars and restaurants in the Grand Rapids metro area. Within the first couple of months in business, they were already selling out tours and had people traveling from all over the U.S. and Canada to experience it firsthand.
Like any new business, they have had their fair share of challenges. One of these challenges is the fact that the city wine tours is a new concept. As of October of 2019, there are only a handful in the U.S.
"One of the challenges that we had when we started this was people did not know what a city wine tour was," said Kris. "They had never heard of it because it's a brand-new concept. There's only three of us in the entire country that do city-style tours. And so, we had to take time to educate people on what that is and what that looked like."
Kris has also invested heavily in building strong partnerships with local businesses in Grand Rapids, Michigan. In fact, it was the local tourism bureau – along with another wine tour business in Georgia – that recommended that he use Xola.
Kris said, "The marketing director (at one of our tourism and activities bureaus) told me, she's like, 'I would suggest Xola, that's the one that a lot of the businesses [including Great Lakes Pub Cruiser] here use.' When I researched it, it made sense."
He credits a large part of his success to Xola.
"I credit Xola for a big part of that," said Kris. "The reason being is because had there not been an easy, smooth transition to make that purchase; they never would be coming to Grand Rapids for a tour. So, that has been a huge part for us because Xola has made it really, really easy for us to be able to make that transition from a customer visiting our website to closing the deal."
In fact, his customers overwhelmingly prefer to purchase from his website over any other channel.
"I think the most surprising thing that we've learned would be how much our customers prefer to purchase through Xola than any other way. We would get guests who see us [elsewhere] and still come through the website and then buy through Xola, rather than where they originally saw it. That's cool for me, right? I mean, it keeps things a little easier to manage for us, knowing it's all in one space."
CRAFTING A STELLAR CUSTOMER EXPERIENCE
In addition to making it easy for tourists to find and book tours, Kris has heavily invested in building a great customer experience.
"I have contracted and outsourced some of our work to a lot of local creatives [in Grand Rapids]," said Kris. "We contracted a hospitality team, called Here.To.Serve, who runs all of our tours, who do an amazing job, and our guests absolutely love it. And the bigger part is we also support some of our local restaurants and wine business. It's been a big advantage to invest in our community that way, and gives tourists something new to do here."
In addition, Kris and his hospitality team use Xola's automated SMS feature to stay in constant communication with guests.
"The majority of our customers absolutely love it because it gives them a small reminder," said Kris. "It also allows them to prepare. If you're already out doing something and then you know you need to be back by this time, because the driver is going to be showing up. So, it works out really well for us to use that. We use that with every tour."
In addition to the automated messages, they will also send custom texts and emails to guests.
"We will then send out a customized message usually one to two hours before the start of their tour," said Kris. We get customers who are very receptive to that and some that will then respond back, or you know, "we're running 10 minutes late" or whatever the case may be. But they've been very receptive. So that's a plus for us."
Since they run both shared and private tours, the ability to quickly get in touch with guests is invaluable to Kris and his team.
"I think about when you are in the tourist business, and you're dealing with shared groups or private groups, things change a lot," said Kris. "Whether it's based on weather, on the time of the tour starts and ends, the length of the tour starting and end… all of those changes make a difference, Xola makes it really, really easy to go in and make those changes, and also send them notifications automatically without me having to worry about customers getting it or not."
XOLA AS A PARTNER
With a new business, Kris loves the flexibility that Xola offers. He mentioned how Xola's Flex pricing allowed him to experiment early on.
It's basically risk-free," said Kris. "With some other platforms, it comes with a lot of monthly fees that you have to pay every month to maintain it, whether you sell or not. This [Xola] gives you a very low-cost way of trying out things with your business – especially a newer business – and an opportunity to grow without that overhead. That makes a huge difference."
Another thing that Kris appreciates is how flexible and easy to use Xola is.
"I mean the flexibility that it gives me to create, try, test out, change the number of hours this tour is going to run, create custom tours, private groups, et cetera," said Kris. "That flexibility is huge for us in what we do because things change a lot, and so it allows us to be able to move without being boxed into a set four-hour tour every single time."
As for what the future holds for Kris and Raise A Glass Wine Tours, the business is less than a year old. He is looking forward to expanding his local partnerships in/around Grand Rapids and building on all of his recent successes.