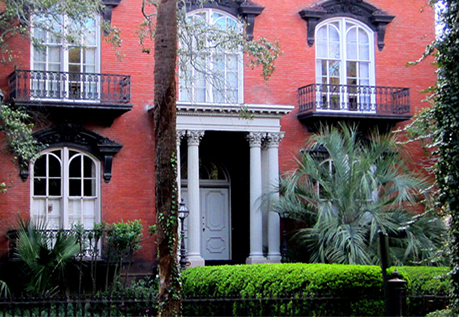 TOP OF HIS CLASS: NOBLE JONES SKYROCKETS THROUGH TRIPADVISOR AFTER SWITCHING TO XOLA
ORIGINS
Kelse Palko loves nothing more than meeting the interesting visitors that come through Savannah on one of Noble Jones Tours, a historical walking tour company in Georgia. He aims to take care of his tour guides and regards his customers not as business but, in his words, as "guests."
Kelse founded his company in February, 2013 after Kelse moved down to Georgia from Colorado.  He tells us, "I realized I was Southern, and if you're Southern you should live in the Deep South."
His approach to his business embodies that personally ingrained Southern candor.  His favorite part of his job, he says, is being an "ambassador" for his adopted hometown of Savannah to his guests. On the home front, he aims "to be a safe harbor for good tour guides," he says, "This is their craft.  Anybody can go out there and point out the statues."
CHALLENGES
One in seven people in Savannah is employed in the tourism industry, so naturally Kelse faced an uphill battle in establishing Noble Jones as the premier choice for local walking tours.  That all started with the local TripAdvisor rankings.  As he puts it, "Getting reviews was real hard."
"I don't mind asking for reviews but if some guy just tipped you 20 bucks, you don't want to ask for a review too." Additionally, in the office, Kelse was finding a need for better and more centralized book-keeping. "My strong suit is not on the phone, not on the computer," he says, "it's with the guests face-to-face."
Before he began using Xola, Kelse's morning routine was a walk around town, checking in with his contacts at hotel concierges.  His office was at Henry's restaurant in town while he looked for more tour guides and tried to get his name out to potential guests and partners.  The system was unreliable at best: for his first 100 walks with Noble Jones, Kelse only toured 3 or fewer people. Scheduling and filling tours just wasn't Kelse's game, he discovered. "I didn't like the responsibility of it all. Having a phone all the time on me…doing email and computer work early in the morning and late at night.  That takes a lot away.  I was trying to get something or somebody to take that work, so I wasn't spread too thin, and could focus on tours and customer experience."
"I got into the big leagues when I got Xola."
THE BIGGER PICTURE
Managing both ends of his business, in the office and face-to-face proved to be more than a challenge for one man.
"I was alone," Kelse says about the early days of Noble Jones, "I didn't know if I was going to make it. I didn't have a partner, or feel like I had a partner." Throughout the office work, he struggled to keep his boots-on-the-ground tour guide identity alive. "I'm still a tour guide at heart, I'm not the owner," he says.
The behind-the-scenes running of his business wasn't his interest or his strong suit, but it was critical in order to run quality tours with quality tour guides. In order to keep up the face-to-face customer interaction, he needed to grow, and for that, he needed to streamline his office work.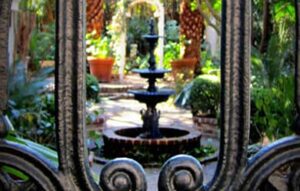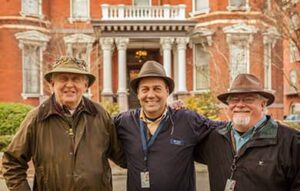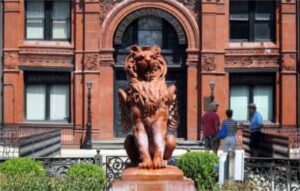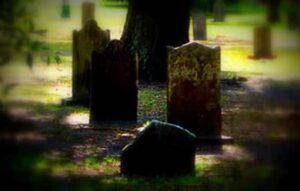 A NEW WAY
"I don't feel alone anymore," Kelse says.
"I've felt all along that I was in partnership with Xola. I don't feel like I'm just hiring you guys," he says, remarking on how Xola has taken over much of the office work that had been dragging him down earlier-on with Noble Jones.
An audit proved to be the test of that partnership between the affable tour guide and the Xola software; it was his first with Noble Jones and with Xola. "She [the auditor] told me this is gonna take about an hour. It took 35 minutes." Having a centralized database of his bookings and financials was huge, not just in the context of the audit but also in that of improving his tours.  Now, he says, he can email incoming tour groups and begin establishing his characteristically warm customer-guide relationship.
SUCCESS WITH XOLA
To sum it up in Kelse's words, "I got into the big leagues when I got Xola."
His TripAdvisor ranking has jumped from 32nd to 4th in Savannah, Georgia in the 9 months since he started using Xola, and Noble Jones now has 238 reviews where it once had 32.
That jump in internet visibility has driven fuller tours and less office stress at Noble Jones.  It's driven growth for the company, and has allowed Kelse to focus on his greatest passions: tours, great guides, and happy guests.