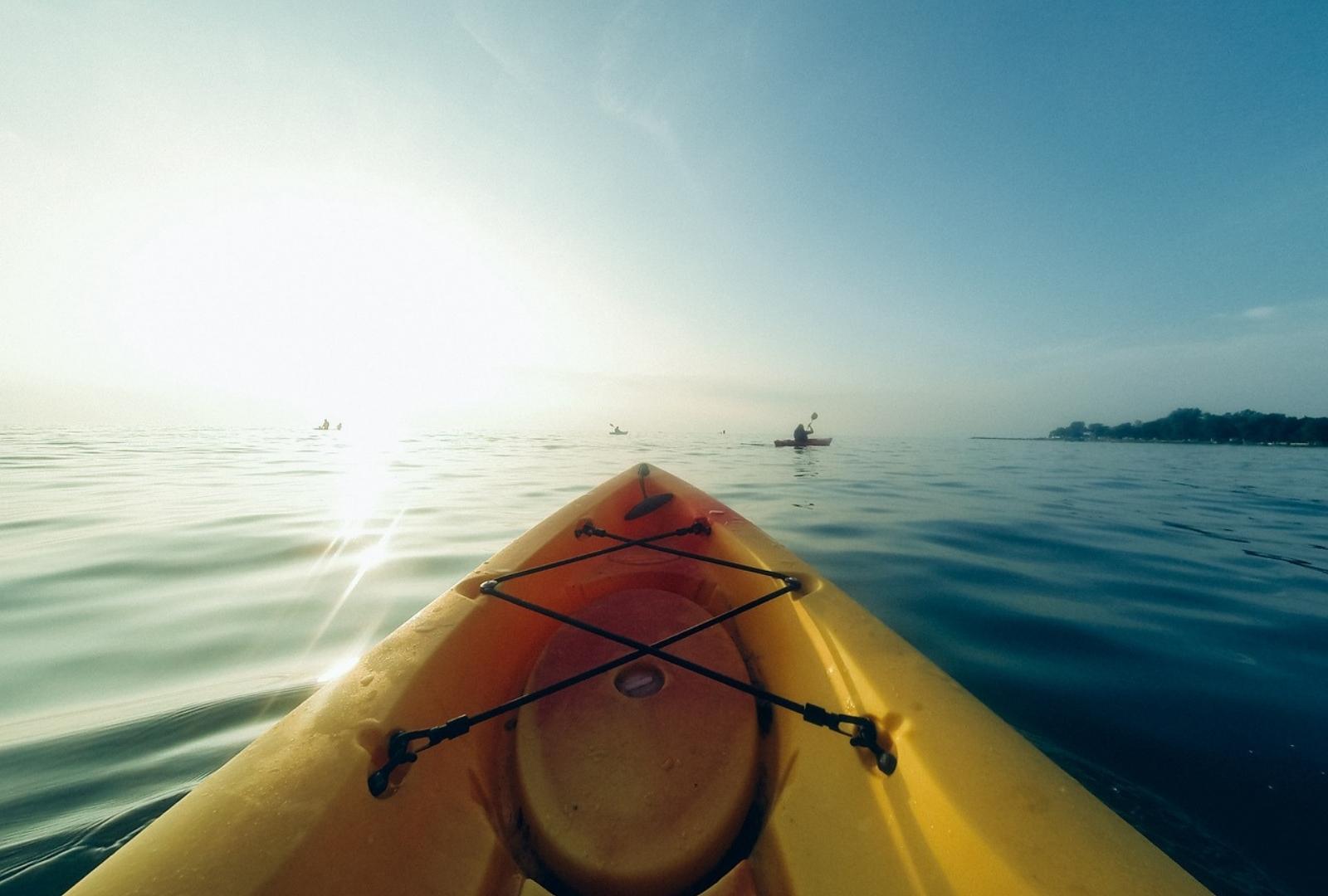 XOLA SAVES THOUSANDS OF DOLLARS IN NO-SHOW LOSSES FOR BOAT OPERATOR
ORIGINS
Kristian Aboud has lived in places that make others marvel. For a guy that has always wanted to start a tour company, one might think that somewhere between Australia, Malaysia, and South Africa, the chance would certainly arise. But it wasn't until he spent some time in Alabama that Aboud finally found what he was looking for: sheer wildness.
"I saw the Delta and I saw 300,000 acres of untouched wilderness," he says, "and I thought that this was my opportunity."
Before long, Aboud had built his dream company, a boating and kayaking outfit on the Mobile-Tensaw Delta. He was doing what he loved, being out on the water and showing off the glinting waterscape to tourists and locals alike.
CHALLENGES
Aboud's heart might have been in Alabama, but with a wife stationed in Texas with the Navy, he needed to be able to manage his professional life at arm's length. But with no booking software for his tour business, Aboud's long-distance management turned into an uphill battle.
"Far and away, our biggest challenge was managing bookings," Aboud remembers. Without a system that could manage online bookings in real time, the only way he could to his phone until the minute his tour left the dock."We were using Google Calendar and we had a really hard time knowing what inventory was available and what had already been booked."
Even when he did manage to connect with a customer on the phone and schedule his tour (without overbooking a boat or kayak), then came the even greater hurdle of payment processing. Without software to securely automate these transactions, Delta Safaris exposed itself to serious financial risks, like no-show customers.
With booking software, a no-show is no problem for a boating company. But for Delta Safaris, this was utterly crippling.
Without a reservation system, Aboud couldn't securely store and charge his customers' credit cards. As a result, he couldn't impose a cancellation or no-show policy to get people to fulfill their reservations. The ability to automatically send reminder emails to his guests would've mitigated his losses too. But without technology to help fill these gaps, Aboud wasted his business's time and money as guides waited on the docks with no tours to lead.
"We've been able to step over the roadblocks, resolve them, and expand all in those 10 months since we got Xola."
THE BIGGER PICTURE
This went on for six years. On and on, Aboud manned the phones, scheduled guests–some of whom wouldn't actually show up. In an average year, Aboud estimates that 150-300 customers would end up bailing without warning.
"A lot of things would fall through the cracks," he says. And by "a lot," he means somewhere on the order of $6,000 to $12,000 in lost booking fees and the costs of scheduling guides, captains, and expensive vessels that went unused.
That money represented the difference between Delta Safaris barely staying above water and being able to a new employee to take the business to a new level.
But if anything, Aboud has always remained devoted. Even when he went without paychecks, he toiled knowing that one day Delta Safaris would stand in the spotlight of Alabama's tourism industry. Yet, without software, these major inefficiencies threatened to swallow Delta Safaris whole. Aboud's vision was drifting farther out of reach.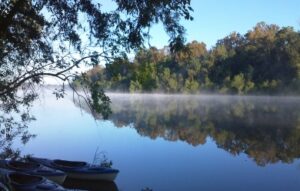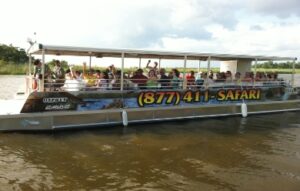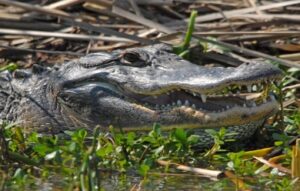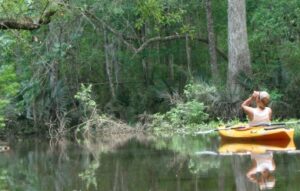 A NEW WAY
What he needed was a reservation system that could do three things:
Securely store credit cards and enforce a cancellation policy.
Channel business through his website with a fast and easy checkout. Aboud simply couldn't be taking all his reservations over the phone if he wanted to escape the vicious stagnation of his first seven years.
Help him keep track of his boats, kayaks, and guides from a distance. With software that could track his resources and guides, Aboud wouldn't have to worry about overbookings and could more easily communicate with his staff in his absence.
Ultimately, Aboud was looking for a solution that would finally scale his grand ambitions and hard work after years of trudging through the mud.
SUCCESS WITH XOLA
Despite all his efforts, it seemed like all Aboud could do was merely keep Delta Safaris afloat. And then, almost overnight, his life and his business changed.
"For 6 years we were continually running into the same roadblocks," he explains, "and we've been able to step over the roadblocks, resolve them, and expand all in those 10 months since we got Xola."
"Having Xola has enabled us to build that crown jewel that I always knew Delta Safaris could be."
Xola's back office solution with PCI-compliant credit card tokenization and a Norton Secured online checkout hits Aboud's credit card hassles head on. That, along with the automated reminder emails has eliminated the once costly no-show problem.
Xola hasn't only cut his costs–it's allowed Aboud to finally grow his business. In his first season using Xola, sales are 60% higher than they were the year prior.
"Before, we weren't able to chase down growth opportunities because that meant increasing labor, and we didn't have the money for that," he recalls. "By using Xola we were able to go from phone to online bookings overnight, which saves us tons of time on the administrative end."
"It's the best move I've made in 7 years," Aboud says.
On top of it all, he's watched as Delta Safaris "the operation" in the delta, thanks in no small part to Xola.
"The City of Gulf Shores approached us and offered us the opportunity to operate new boat tours there. A lot of their decision had to do with our streamlined online reservations," he says.
Now, he's expanded to two other locations, both of which are powered by Xola.
"When I finally decided to invest in booking software, I wanted a solution that was being used by the major operators in the country. Xola stood out because of its free account setup, training, and quality support."
…
Once, Delta Safaris was just considered a couple of guys with a boat. Now, Aboud says, the community views them as a bonafide tour company. "You wouldn't even recognize our business from where we started 12 months ago," he adds.  "I don't think we would have gotten here without Xola."