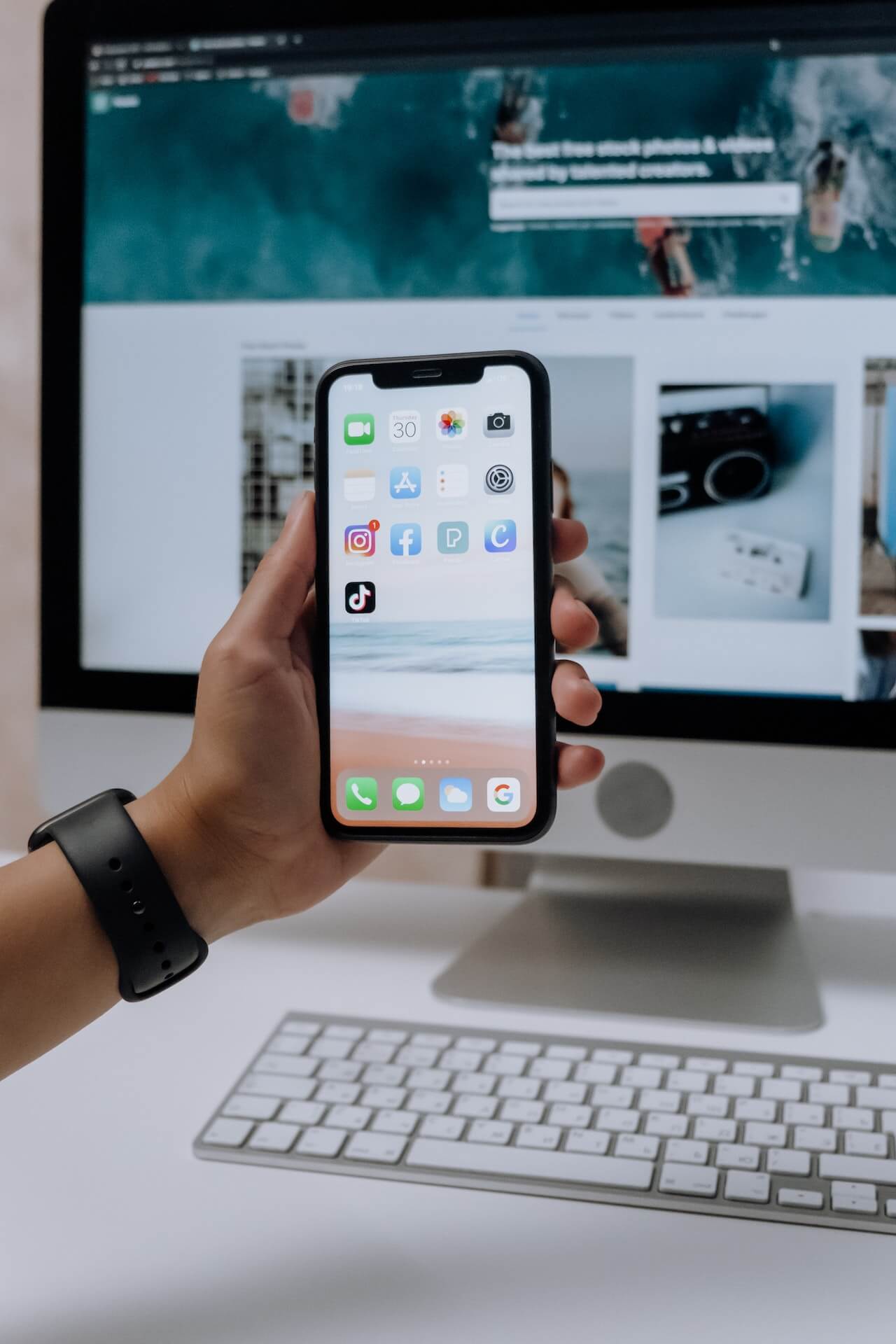 If your Instagram isn't bringing you as many new customers as you had hoped, it might be time to give TikTok a try.
Tourism boards, tour operators, airlines, and other travel brands are turning to the app to reach and inspire new audiences. Whether they're creating funny and relatable videos or informational travel content, these brands are attracting thousands — if not millions — of new potential customers through TikTok.
In this post, you'll learn about 11 brands creating engaging  travel TikToks that help drive more direct bookings.
1. Ryanair uses humor to connect to its audience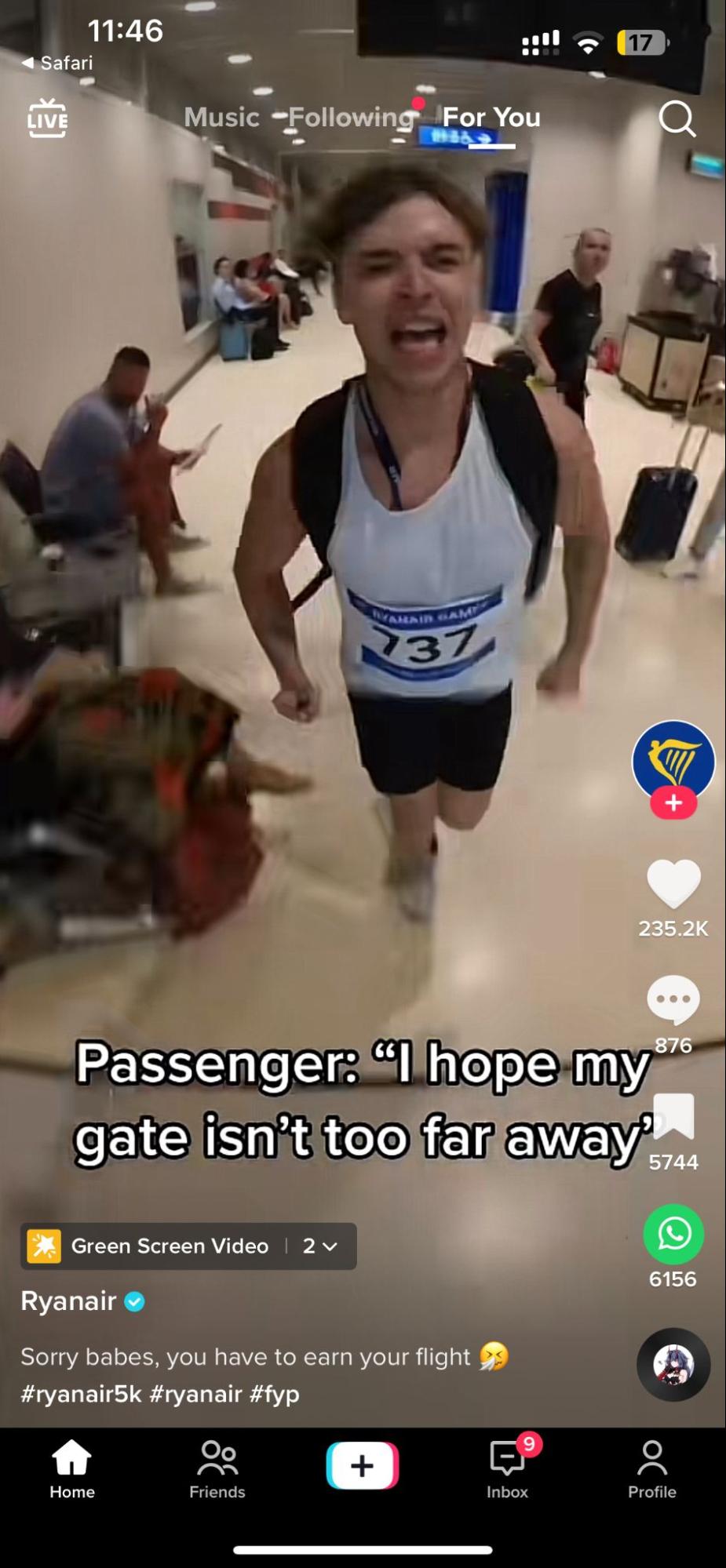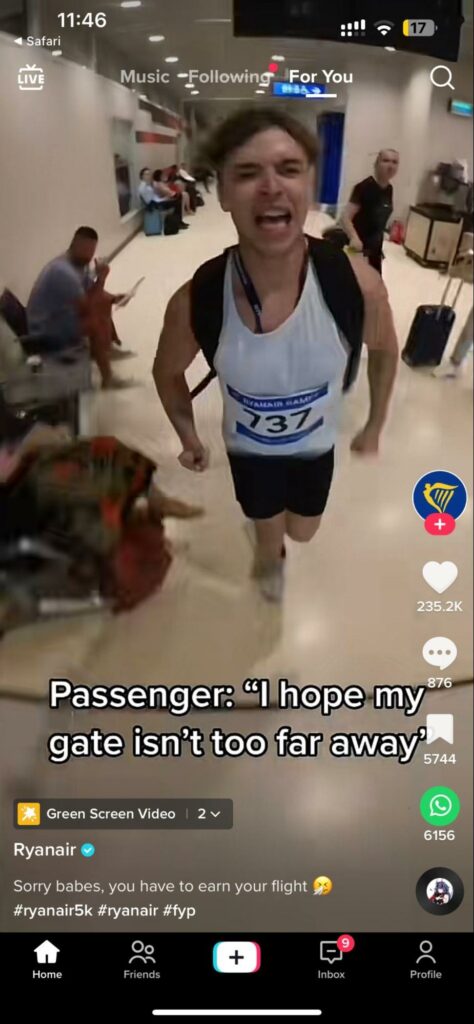 Sorry babes, you have to earn your flight 🤧#ryanair5k #ryanair #fyp | TikTok
The TikTok bio on Ryanair's page sets the tone for the rest of its content. It reads, "Catch flights, not feelings," a popular catchphrase among travel lovers on social media. The Irish ultra low-cost carrier creates funny and relatable videos — like a passenger running through the airport to catch a flight — to attract a young audience of social media-savvy travelers.
The airline almost always uses trending TikTok sounds, even to poke fun at its own controversial reputation. With nearly 2 million followers, Ryanair's TikTok videos reach hundreds of thousands of people each week; some reach as many as 8 million.
2. Disney Parks draws fans in with unique park content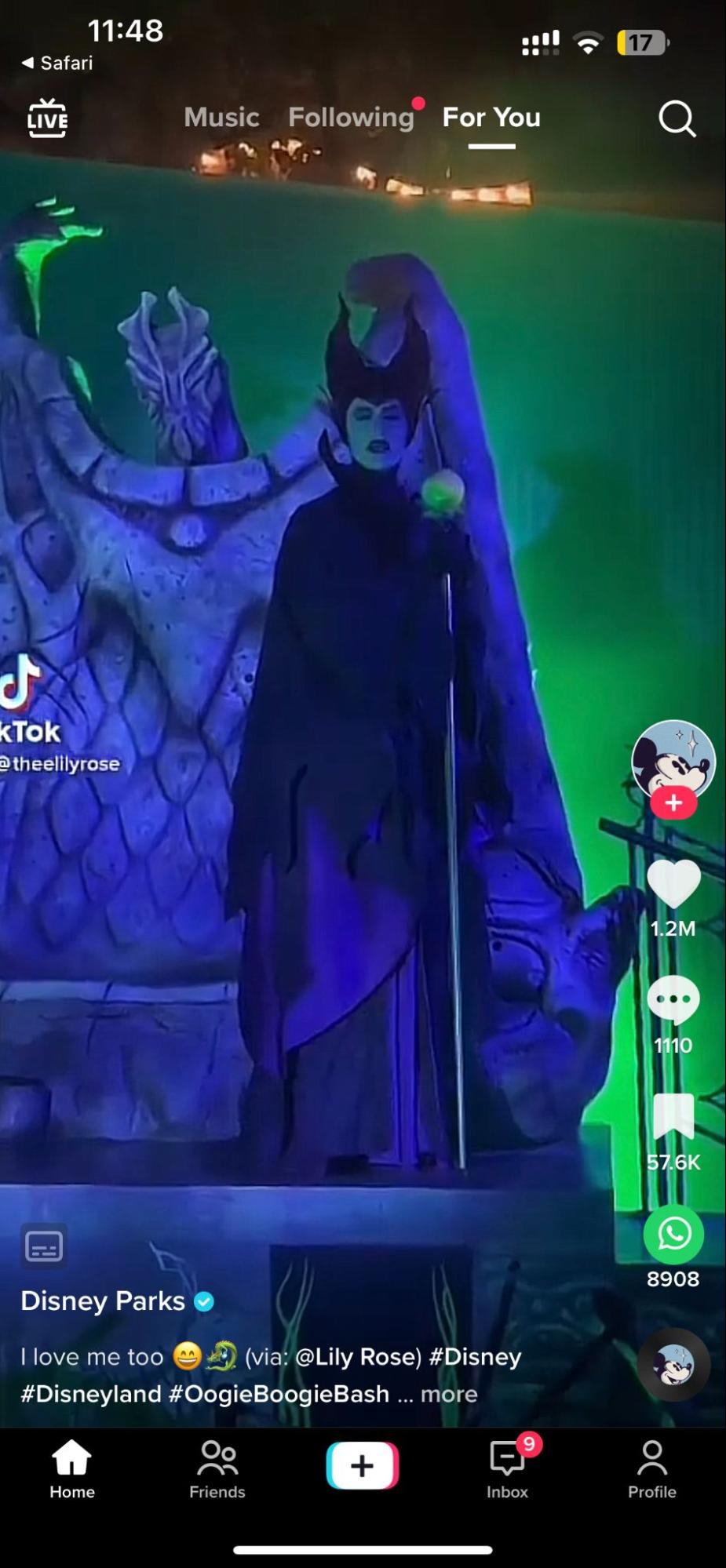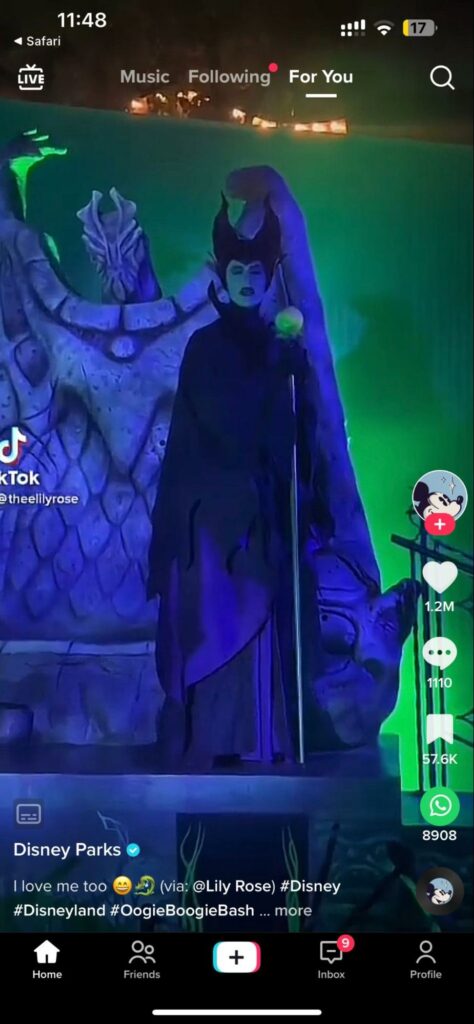 I love me too 😄🐉 (via: @Lily Rose) #Disney #Disneyland #OogieBoogieB… | TikTok
Disney offers a behind-the-scenes look of the happenings inside the parks. The brand has over 5.2 million followers that love having a more casual, unfiltered view of the parks and the people who work there, as proven by this viral video of the character Maleficent interacting with a child. 
During the holidays, Disney created a timelapse video of the setup of one of its big Christmas trees. Videos often also feature staff members performing a skit or a TikTok trend, both of which use humor to appeal to Disney fans.
3. Virgin Voyages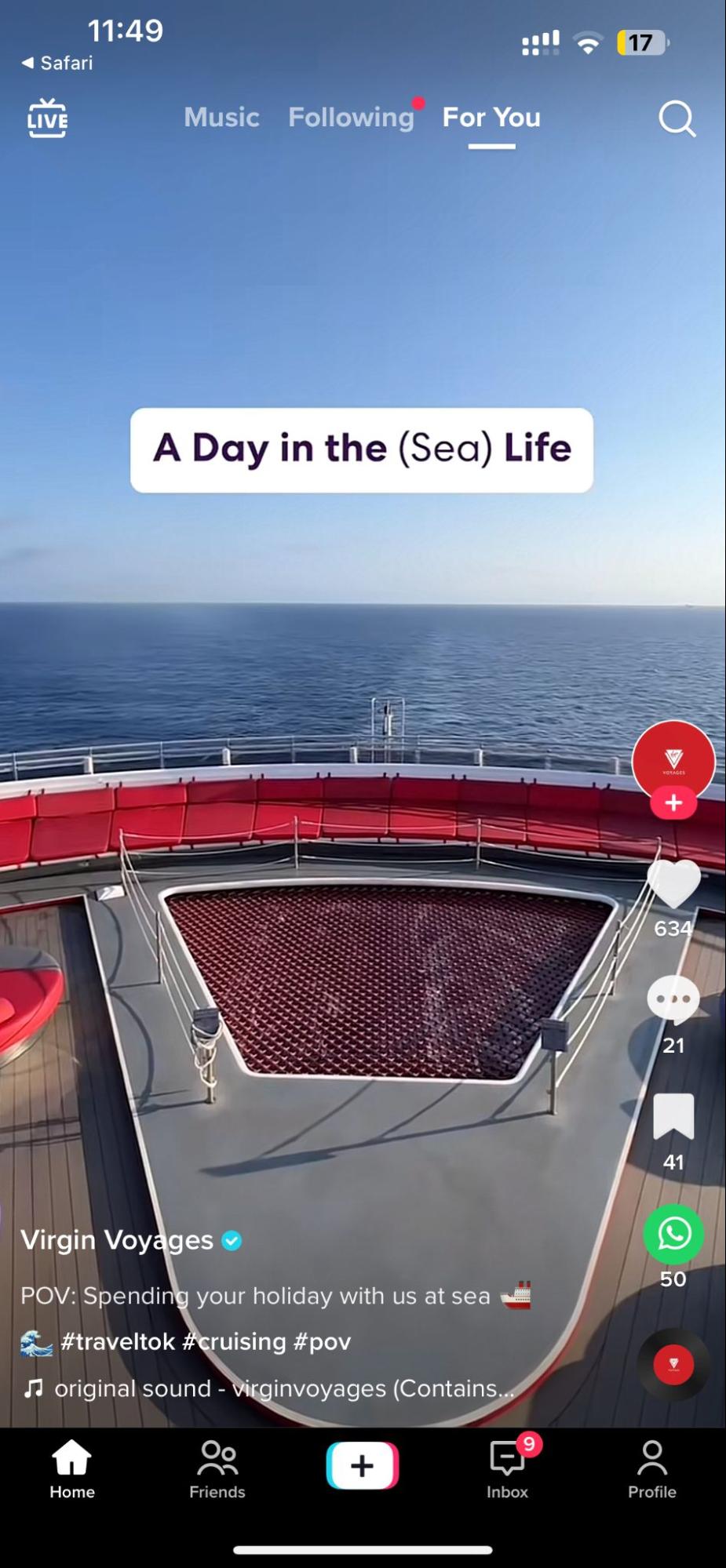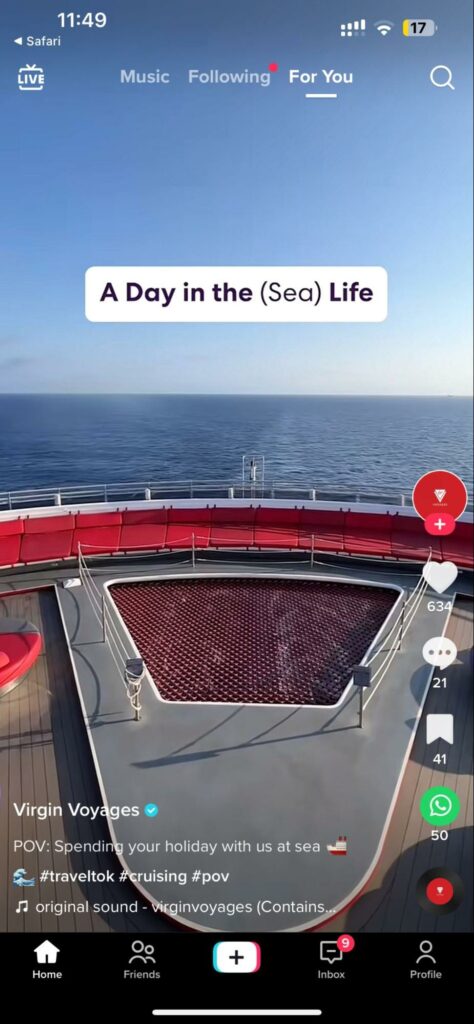 POV: Spending your holiday with us at sea 🚢🌊 #traveltok #cruising #p… | TikTok
Virgin Voyages takes its audience through the ship on a bar crawl and a full day at sea to show travelers how much it would be to join a cruise. The cruise also shows off its beautiful rooms in videos like this one, where secret room hacks are revealed.
Whether it's the ship's beautiful restaurants or the modern staterooms, Virgin knows that these ship details will appeal to its target audience. The cruise line also creates travel content around its excursions, such at this cooking class in Italy. So far, this kind of content has attracted over 38,000 followers.
4. Visit Singapore highlights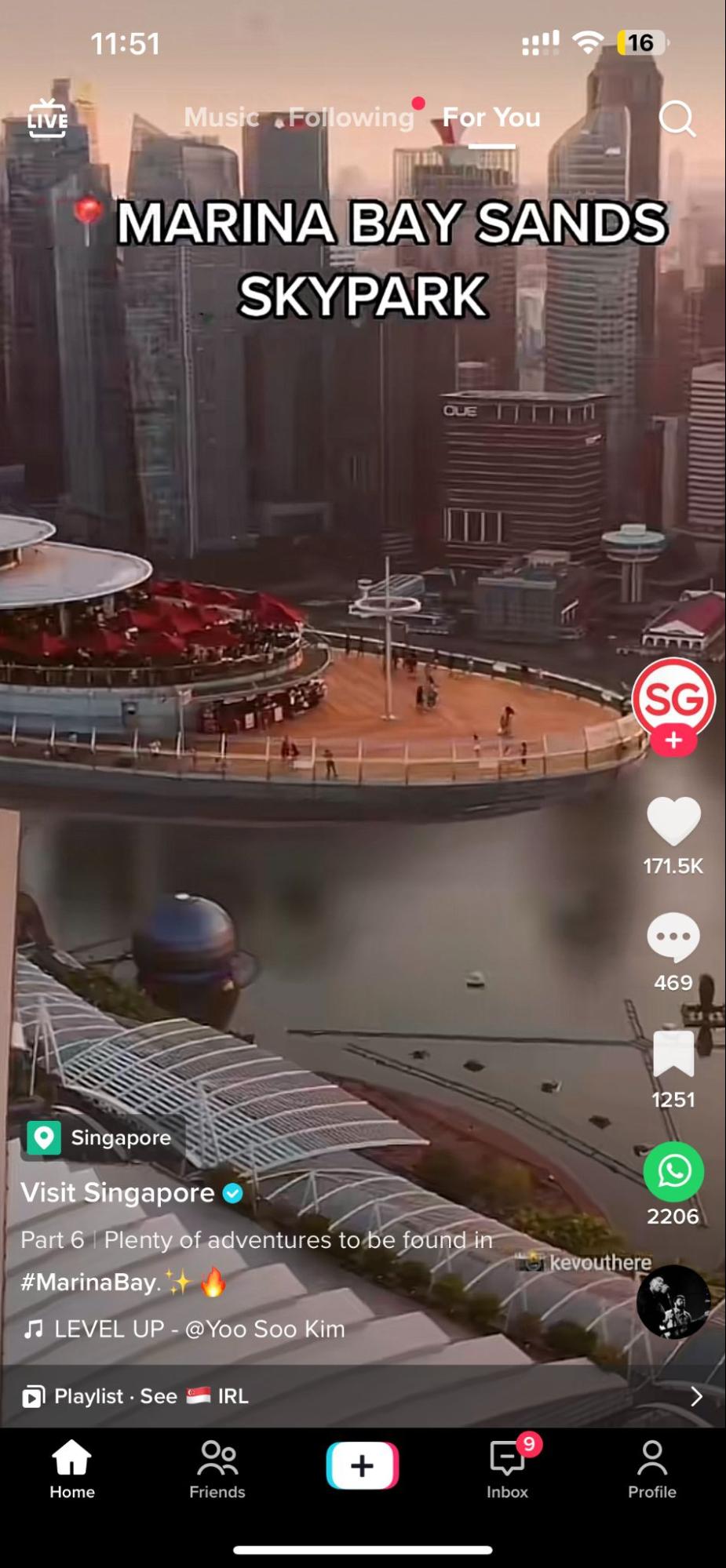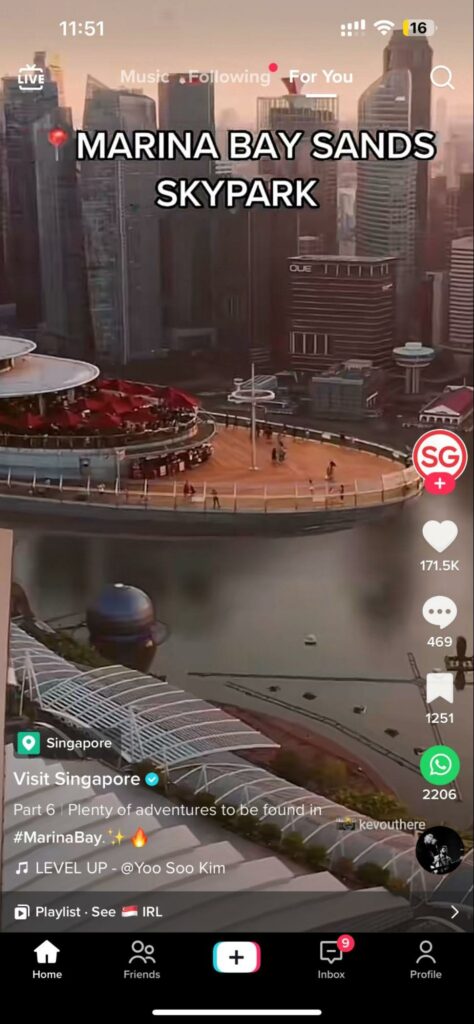 Plenty of adventures to be found in #MarinaBay.✨🔥 | TikTok
With nearly 1 million followers, Visit Singapore shares user-generated content to attract travelers. The tourism organization focuses on travel content that helps travelers plan their trip to the destination, such as the perfect itinerary for visiting Marina Bay, which garnered 98,000 views. The brand likes to take followers along on local adventures that highlight the destination's hidden gems. It recently launched a TikTok campaign centered on the return of the Singapore Grand Prix, in which three "Singaporean Grandmothers" explored the destination with Aussie comedy trio @Swag.On.The.Beat. Together, the group creates humorous videos about visiting food markets and going shopping.
5. Expedia posts inspirational travel content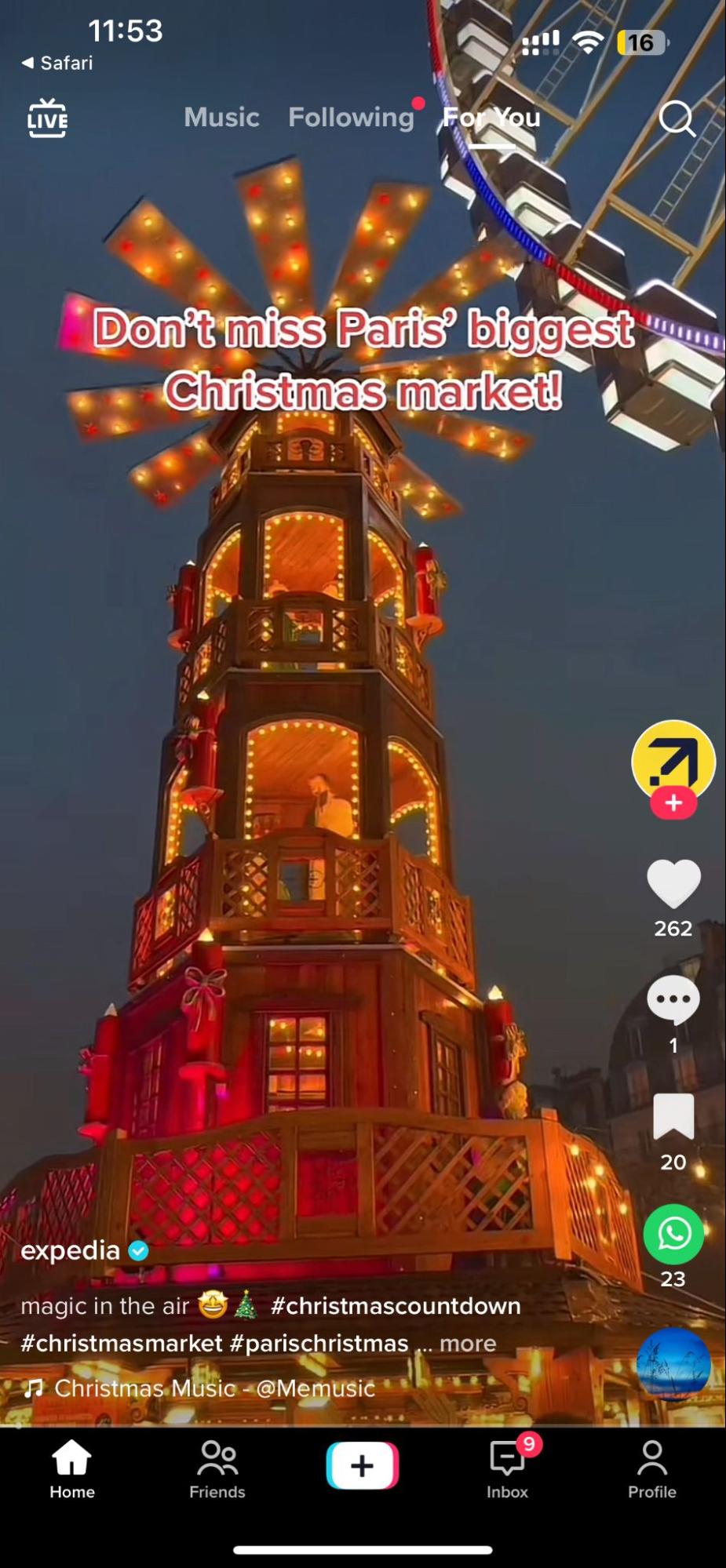 magic in the air 🤩🎄 #christmascountdown #christmasmarket #parischris… | TikTok
Expedia, the leading Online Travel Agency, uses inspirational travel videos to reach travel lovers on TikTok. The platform posts destination-focused content — such as this video about the biggest Christmas market in Paris — that makes customers want to visit. Expedia also posts content that helps travelers plan their trips, like how to spend a day in Porto, Portugal or how to spend a day in Napa Valley, both of which went viral. This kind of travel content has resonated with Expedia's audience, attracting nearly 1 million followers to the account.
6. Kayak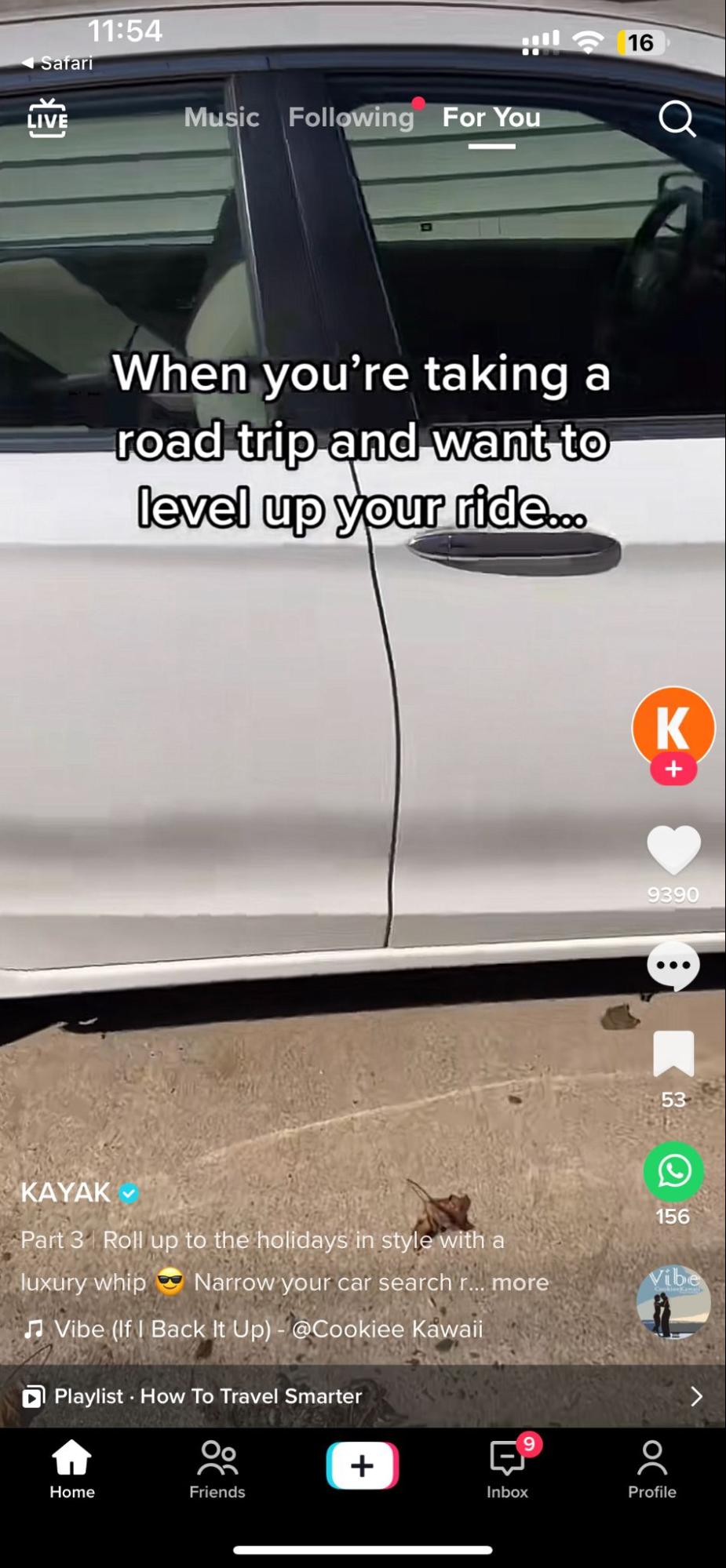 Roll up to the holidays in style with a luxury whip 😎 Narrow your car… | TikTok
One of Kayak's most viral TikTok videos explains how travelers can get a luxury car rental through the platform. The video has over 3 million views. 
Another gives tips on how to save money for travel in 2023. Overall, the brand focuses on valuable travel content that every traveler can relate to — like the chaos of being late for a flight.
7. San Diego Zoo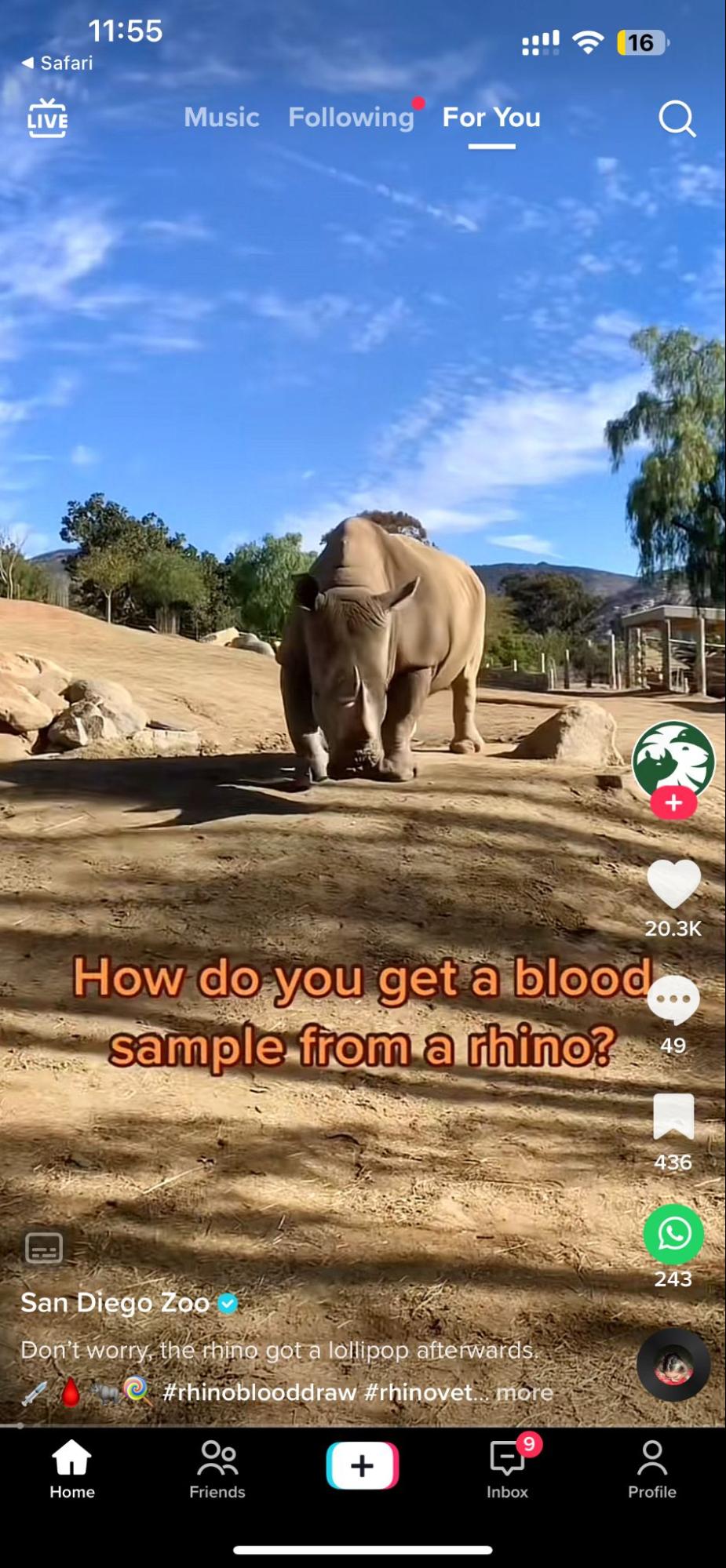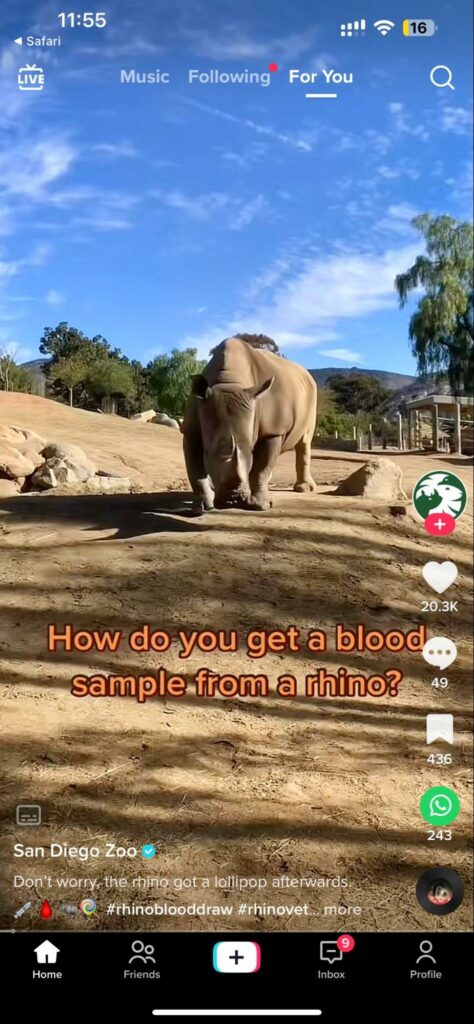 Don't worry, the rhino got a lollipop afterwards. 💉🩸🦏🍭 #rhinoblood… | TikTok
The San Diego Zoo has a massive TikTok account with over 2 million followers. The zoo thrives by sharing behind-the-scenes content, such as staff getting a blood sample from a rhino or the recuperation of an injured giraffe. 
The zoo also shares cute animal videos, like this one of a red panda named Lucas. These videos appeal to the emotions of the zoo's customers and have helped grow the account to millions of followers.
8. Georgia Aquarium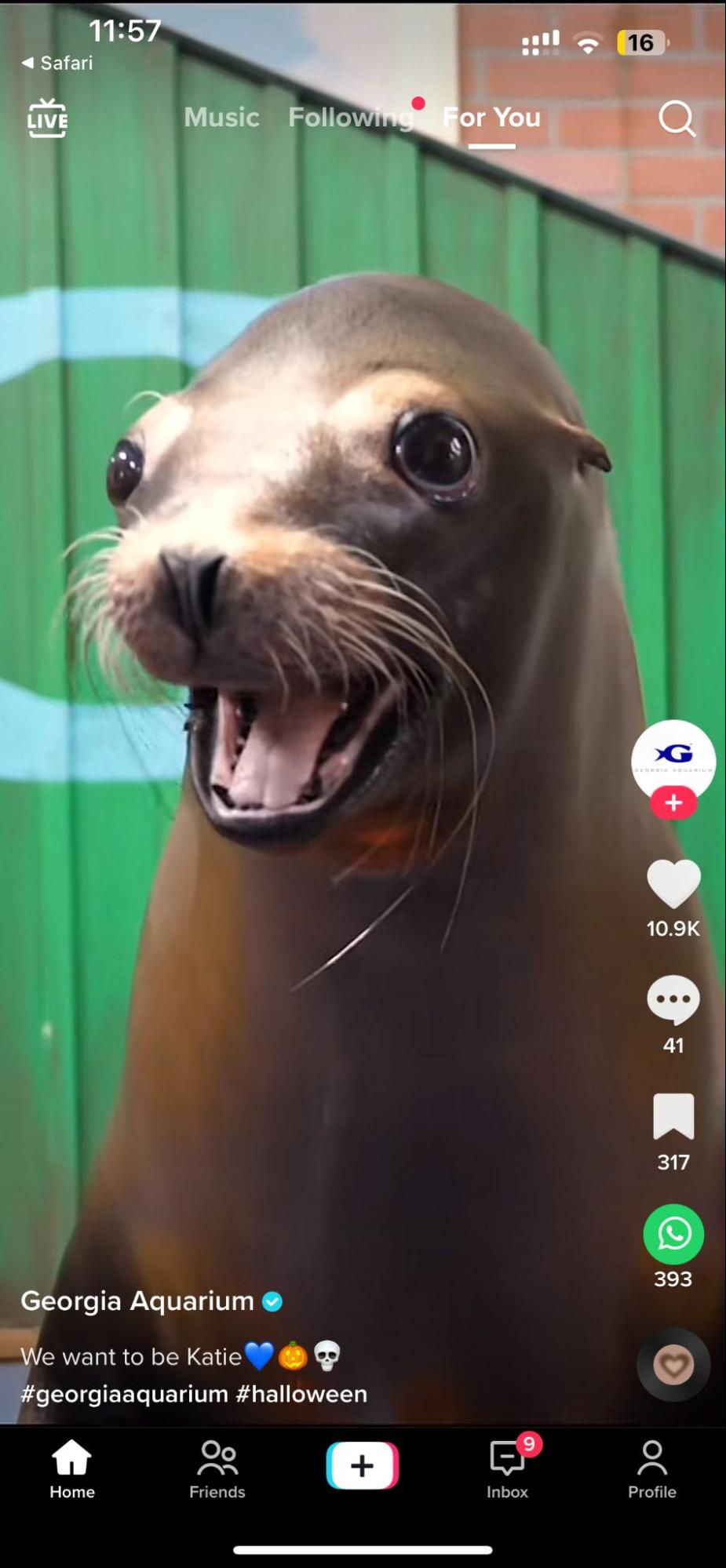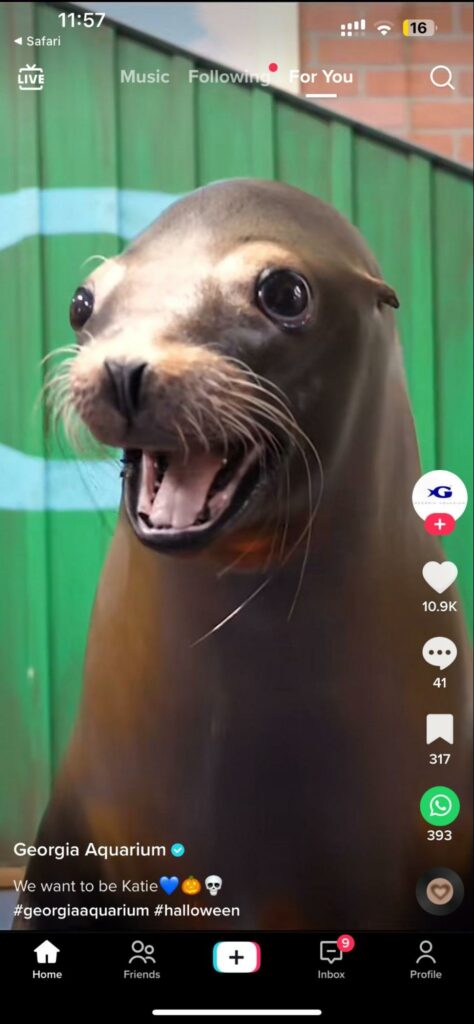 We want to be Katie💙🎃💀 #georgiaaquarium #halloween | TikTok
The Georgia Aquarium has amassed 1.5 million followers sharing funny animal videos and behind-the-scenes look at how staff cares for the animals. 
A video of the staff performing a wellness exam on a manta ray reached 4 million views. The aquarium also capitalize on trends, likely to appeal to a younger crowd that's familiar with TikTok's viral trends.
9. Zipline Iceland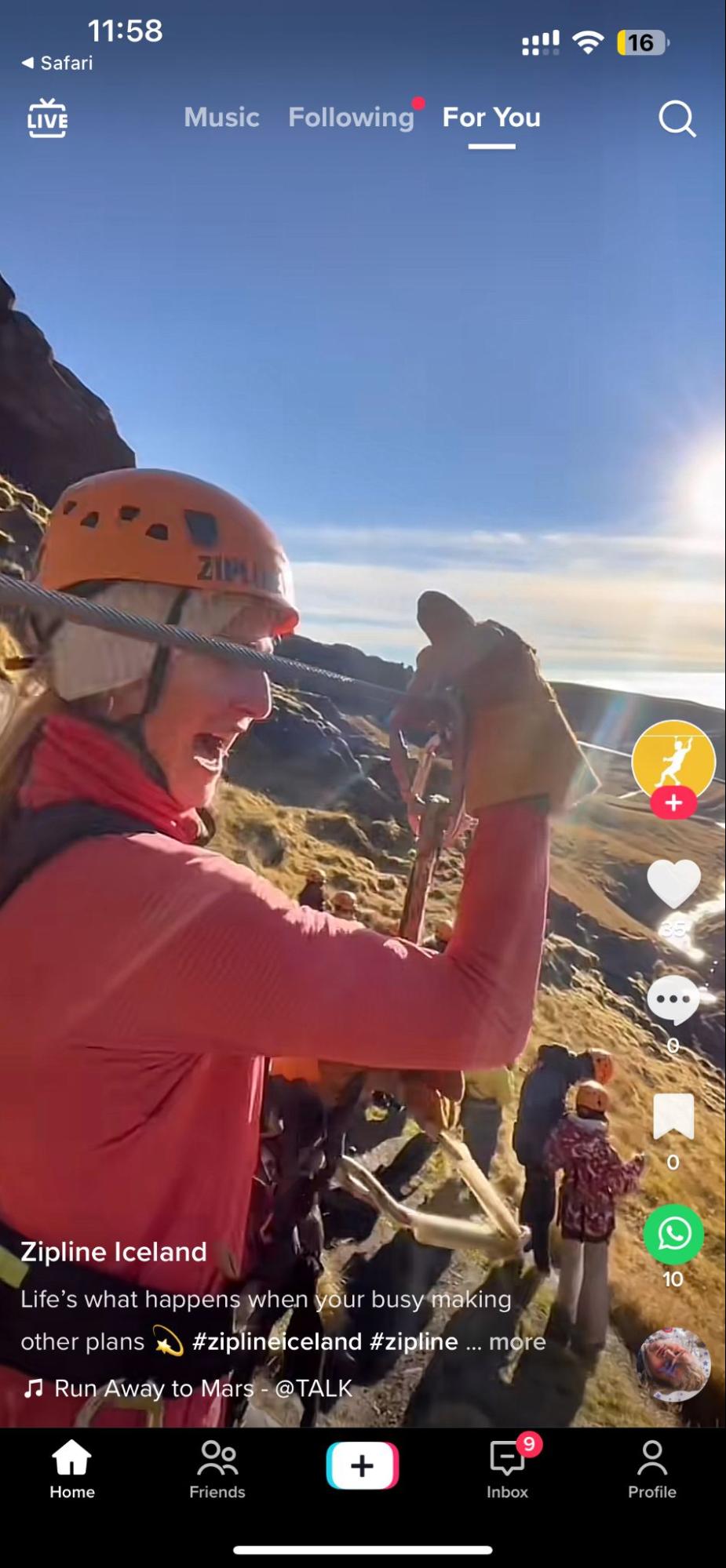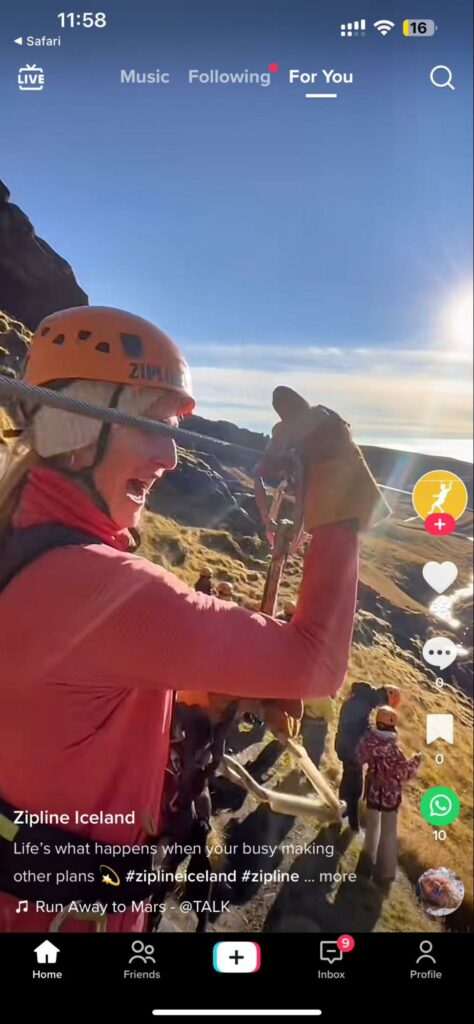 Life's what happens when your busy making other plans 💫 #ziplineicela… | TikTok
With 23,000 followers, Zipline Iceland shares videos of people having a great time while zipping over beautiful landscapes. These videos give customers a sense of what to expect when they do a zipline and also make them excited to join. Tour operators could replicate this by capturing the best moments of their experience.
10. The Met Museum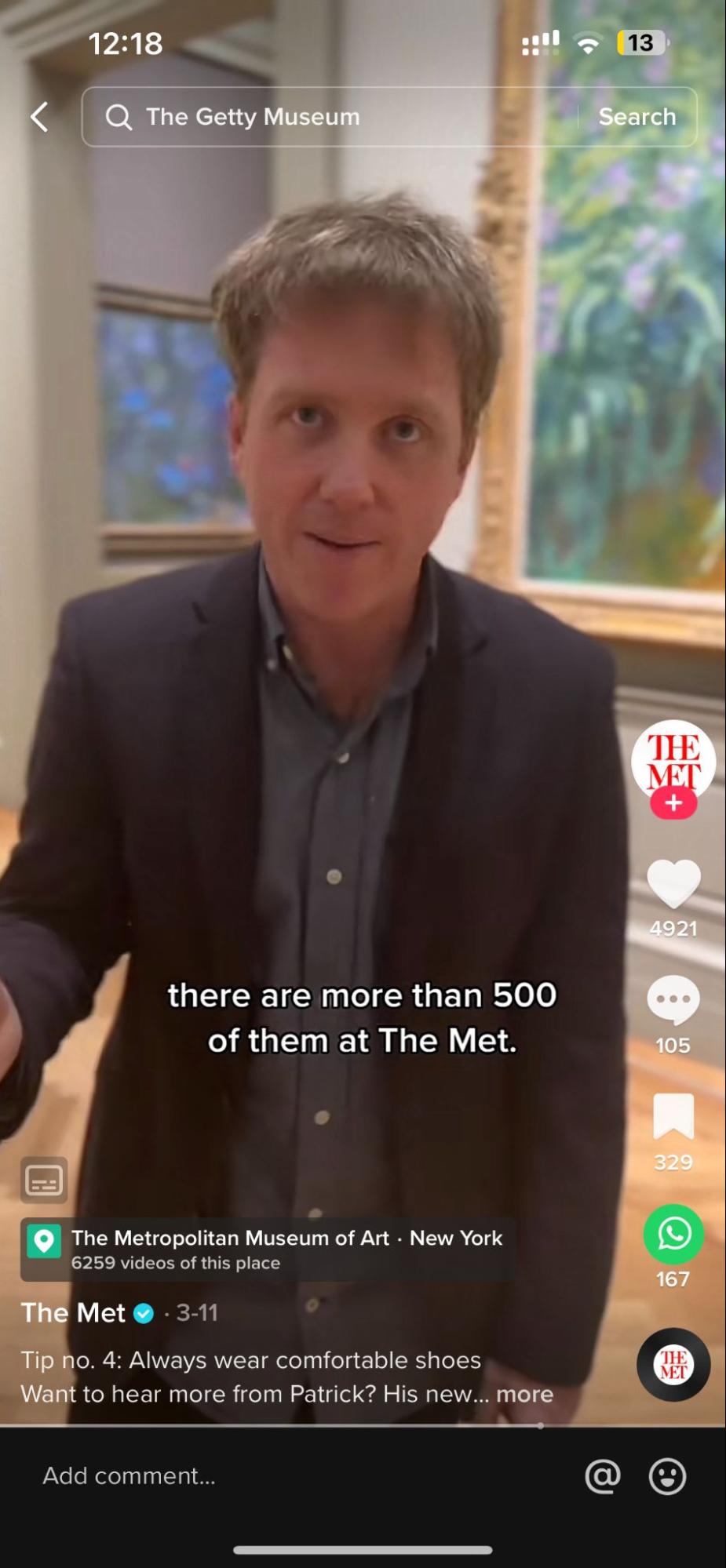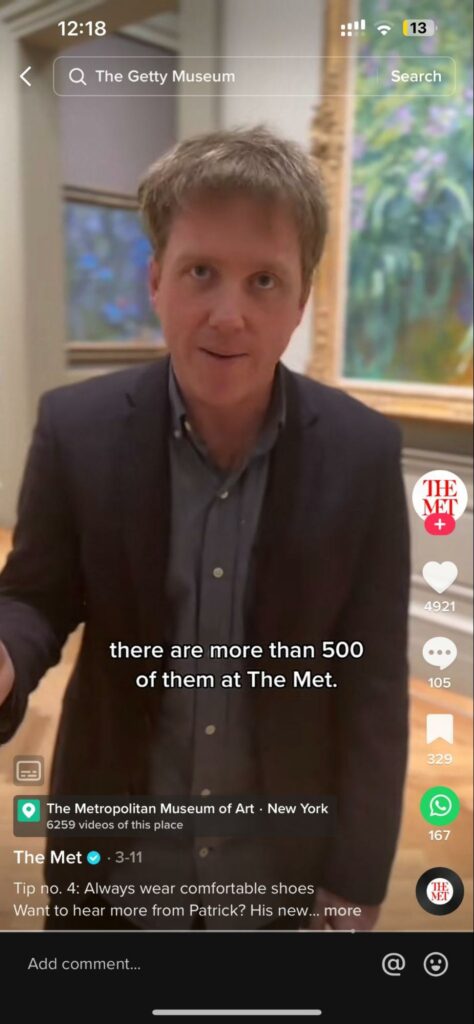 Tip no. 4: Always wear comfortable shoes   Want to hear more from Patr… | TikTok
The Met Musuem in NYC has a loyal following of over 150,000 people on TikTok. The world-renowned attraction has a playlist of videos specifically dedicated to the Met Gala, where it videos of Gisele Bündchen twirling in a gown and Rihanna's grand entrance have amassed over 200,000 views. The museum also gains traction with insider videos like this one, where a former museum guard gives visitors his tips on how to best enjoy their visit.
11. Pedal Pub Winnipeg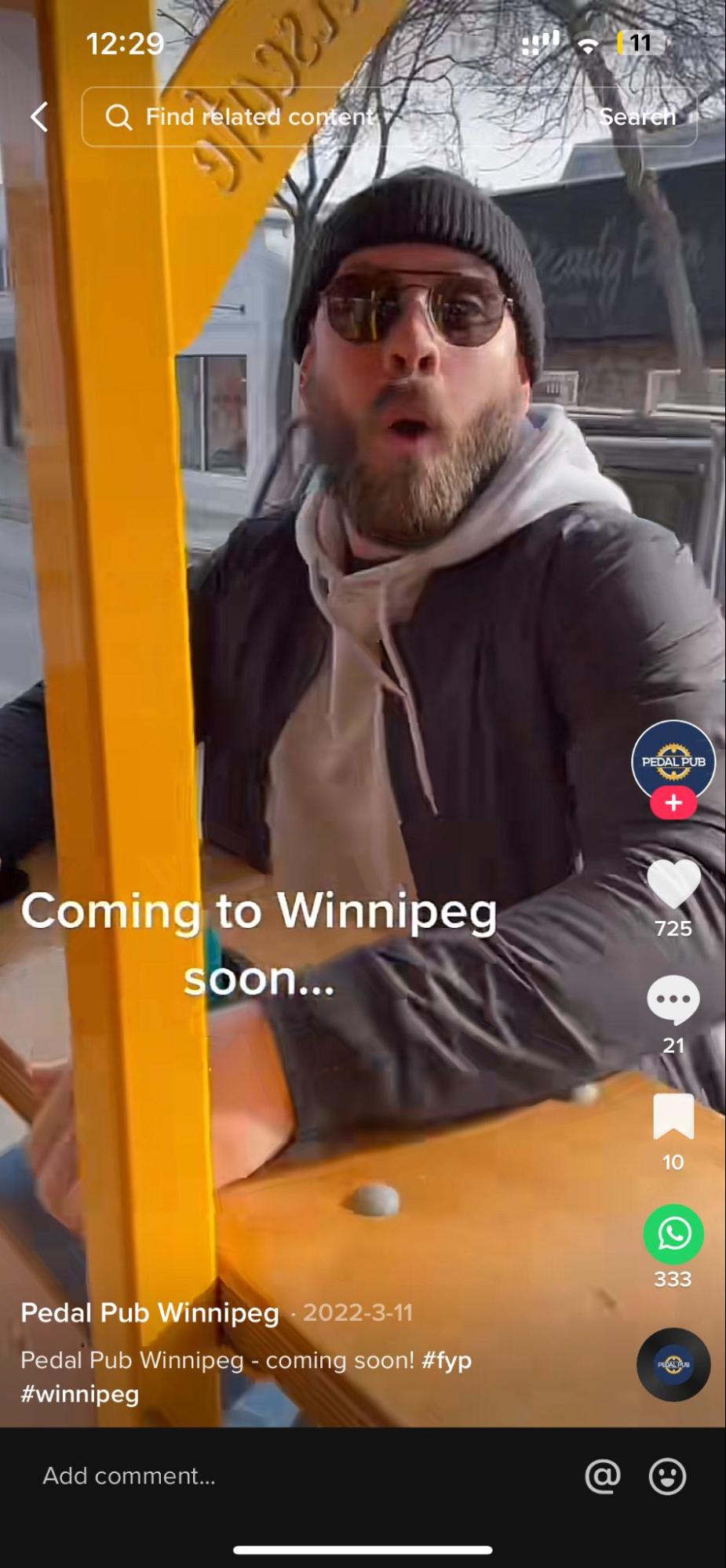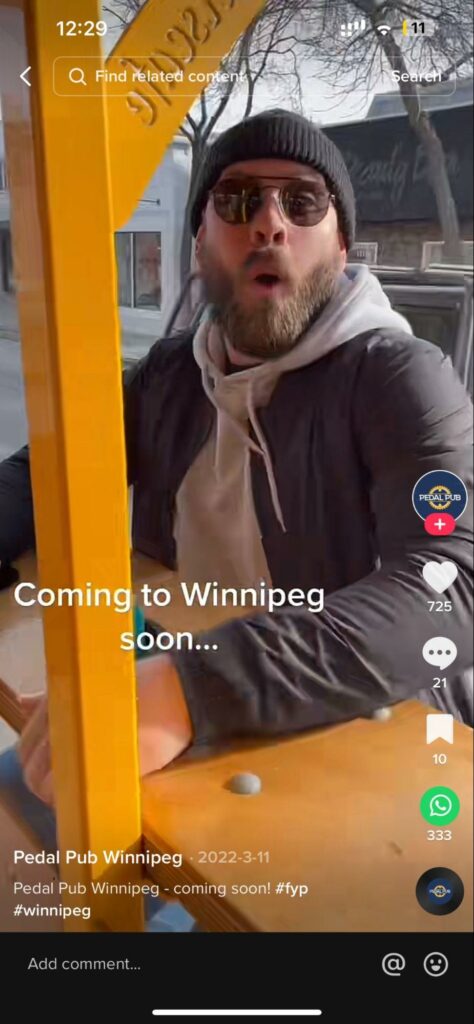 Pedal Pub Winnipeg – coming soon! #fyp #winnipeg | TikTok
This pedal bike tour operator is slowly growing its TikTok profile with videos that showcase its customers having a great time. The operator did a great job teasing the company's arrival in Winnipeg, which was a great strategy to begin growing a following before the official launch.
***
These 11 brands have approached their TikTok strategy in a unique way that appeals to their particular audience. Yet many of them follow trends to extend their reach on the app.
The strategy is working: All have thousands (some millions) of followers, which helps them establish their brand identity with a wider audience. Use these examples as inspiration to start your own TikTok account today.