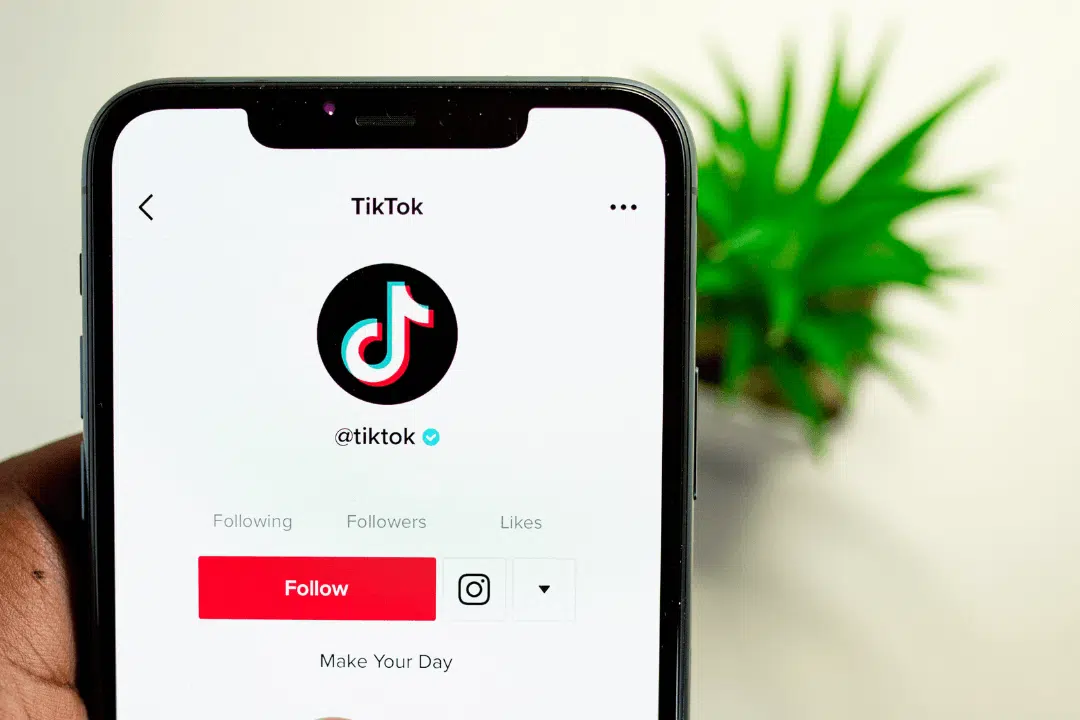 Before you dismiss TikTok as a dancing app for teenagers, it might be worth learning about the impact the app is making on the travel space.
TikTok is an emerging video platform that's becoming increasingly popular among travelers of all ages. Tourism boards and tour operators alike are turning to the app to reach and inspire new audiences — and many of them are going viral as a result.
The platform might just be the answer to low-cost marketing for tour operators. Are you ready to find out how TikTok can help you boost your bookings without breaking the bank?
In this post, you'll learn why TikTok marketing for tours is worth exploring sooner rather than later.
Should travel and tourism brands use TikTok?
Why is TikTok important for travel and tourism companies?
Should travel and tourism brands use TikTok?
TikTok is the fastest-growing social media platform in the world. The app's user base has grown exponentially since launching in the U.S. in 2018.
Many travel and tourism brands might dismiss the need to engage on yet another app, especially one that's dominated by a younger generation.
Yet the nature of the content shared on TikTok makes it an ideal platform for travel brands, too. Short-form videos are the perfect vessel to inspire and inform users about your tours or destination.
Travelers today find much of their vacation inspiration online, especially on visual platforms like Instagram. Since video is even more engaging than a standalone image, TikTok is poised to become another major outlet for travel content.
The proof is in the numbers. The hashtag #TikTokTravel already has over 23 billion videos and counting.
Why is TikTok important for travel and tourism companies?
The vast majority of TikTok users are under the age of 30. Users in their teens account for 25 percent of TikTok's active users in the U.S., while those aged 20 to 29 years make up for 22.4 percent. Before you dismiss the app altogether, keep in mind that today's teens are your future travelers and customers.
TikTok gives travel brands the chance to target customers when they're beginning to build their bucket lists.
Moreso, TikTok is still in its infancy. Not many travel brands have hopped on board yet, which means there's more room for your company to flourish. You now have the chance to rise as an expert voice in your niche or area before your competitors.
Another major benefit for companies entering the TikTok space now is the opportunity to reach far more people than apps like Instagram and Facebook. That's because TikTok's algorithm isn't based on follower count — any newcomer like yourself can reach hundreds of people with your very first video.
The TikTok algorithm also increases the potential to go viral. In other words, you can tap into a new audience with your videos like no other app allows.
Finally, for tour operators looking for a low-cost marketing outlet, TikTok might just be the answer.
Video creation may seem intimidating at first, but once you get the hang of it, you'll realize it's a low-budget marketing tactic that can bring a nice return.
The beauty of TikTok is that users gravitate to unfiltered, unpolished content — a stark contrast with the theme of perfectionism seen across Instagram. Even beginner video creators don't have much to lose.
How to use TikTok
Ready to learn how to create your first TikTok video? First, let's go over some quick tips:
Keep your video content light and fun. The more your company's personality shows through, the better.
Short videos (up to 15 seconds) will likely outperform longer ones.
Use hashtags relevant to your niche, such as #Travel or #Tours. A diving tour operator in Hawaii could use a combination of location and activity hashtags, such as #HawaiiTravel #HawaiiDiving #Travel #ScubaDiving.
Use trending music and hashtags in your posts.
Keep an eye on video challenges and brainstorm ways to adapt them to your niche.
Step 1: Create a profile
Write a short bio about your company and link to your website. You can also link to your other social media profiles, including Instagram and YouTube.
Next, hit the "+" button on the bottom to create your first video.
Step 2: Create your video
Press down on the red recording button to record a video in real-time, or hit the "upload" button on the right to import clips and photos from your phone's camera roll.
You can add effects, templates, and record or upload up to 60 seconds of video.
Tip: Many TikTok users edit their videos on free third-party apps like InShot and then upload the completed version to TikTok.
Step 3: Add text and music
When you're done recording or uploading your clips, you can move onto the next page to add text and music.
You'll find "text" and "sounds" on the bottom menu bar, along with "effects" and "stickers." The text feature allows you to change the color and font of your text. You can pinch or expand the text with your fingers to make it smaller or bigger.
Tap on the text to choose its duration — you might want different texts to show up at different times of the video.
Next, you can tap on "sounds" and browse through TikTok's recommended songs. Tap on "more" to explore the app's endless music selection, including the songs trending in your area.
Step 4: Write your caption and add hashtags
When you're ready to post your video, craft a catchy caption and add in your hashtags. As you type, TikTok will give you a series of related hashtag options along with the number of videos already tagged with that particular hashtag.
Step 5: Publish your first video!
The final step is to choose a tiny clip as the cover for your video. You can also add text over the cover so users who land on your TikTok profile can easily locate your videos.
Now you're ready to publish your first TikTok.
How do I promote my TikTok?
You can promote your TikTok just as you would promote your other social media platforms:
Tell your guests to follow you on TikTok while they're on your tours.
Share your TikToks on other social media profiles and encourage your existing followers to follow you there, too.
Announce your TikTok to your email list subscribers.
Offer a TikTok-only discount code for your tours.
Use trending travel hashtags to be found by your target audience.
Keep up with viral TikTok trends and video challenges. Rather than replicating them exactly, find a way to adapt them to your niche.
Post new videos consistently.
Let's take a look at a few travel brands putting these tips into action.
4 TikTok Marketing Examples
This is what TikTok marketing looks like in the travel space. Below you'll see how an attraction, tourism board, tour operator, and a major Online Travel Agency are using TikTok to market their brands.
San Diego Zoo
The San Diego Zoo has amassed nearly 2 million followers on TikTok by sharing funny videos featuring its wildlife.
The zoo matches its videos with trending songs, such as in the example above, to reach a wider audience. The trending song trick words: The orangutan video has garnered 4.5 million views and counting.
Tourism New Zealand
Tourism New Zealand joined in on a challenge in which users upload 27 video clips and let TikTok synchronize them to a specific song.
The tourism board used the challenge to showcase the scenic nature sites around New Zealand. The goal is to inspire travelers to visit the beautiful country.
West Virginia Penitentiary
Haunted tour and escape room operator West Virginia Penitentiary uses TikTok to promote its spooky experiences.
The business creates funny videos about ghost hunting and horror film-like clips of the haunted prison that are geared toward its target audience.
In the TikTok video shown above, the tour operator takes users through the "off-limit areas" of the former prison. The company clearly knows what excites its audience. The video has over 2 million views.
Expedia
Global travel booking site Expedia has been playing around with funny travel videos to grow its presence on TikTok. Expedia is following viral trends and adapting them to the travel space with videos such as this one.
The brand's most-watched TikTok features a woman running into the airport in slow motion with the overlay text reading "me running to my first international flight after borders open." It's a playful yet relatable clip that appeals to the brand's travel audience.
***
As you can see, there's still a lot of room for your tour business to grow on TikTok. Large travel brands like Expedia and smaller operators alike are testing the waters with creative and playful video content.
You can also start reaching a new audience on TikTok today.