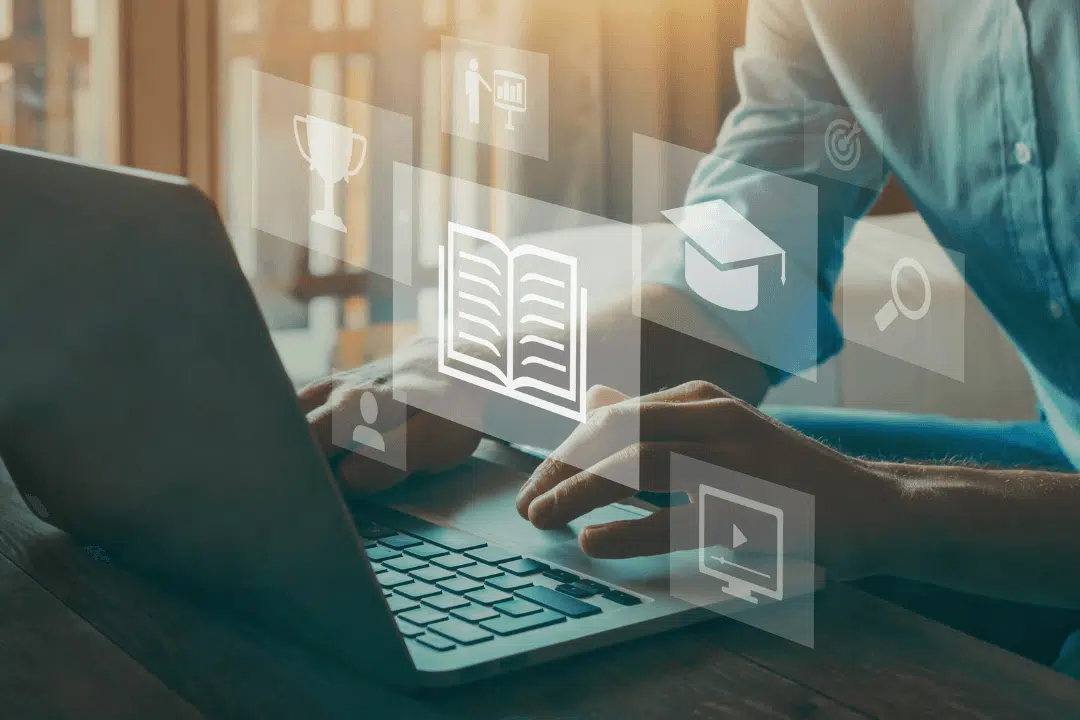 What do a candle company and cookie brand have in common? When it comes to Crumbl Cookies and Homesick Candles, it's their devoted following of fans on TikTok.
TikTok shouldn't be dismissed as just another social media app for teenagers. That's because it provides travel brands with a platform to sell directly to the consumer.
The potential to reach a large audience and go viral on TikTok is allowing brands of all sizes to flourish. Hundreds like Crumbl and Homesick are driving sales by creating content that appeals to their target customers.
And we're here to tell you that tourism and travel brands can do the same. Dig into our TikTok marketing case study to understand why.
TikTok marketing case study: What travel brands can learn from Crumbl's cult following on TikTok
What started as a humble cookie shop from Utah in 2017 has become one of the most popular food accounts on TikTok and now has more than 200 bakeries in 32 states .
Crumbl Cookies has amassed a cult following of more than a million fans on the app. The cookie brand's followers not only watch its videos but stand in long lines to purchase its cookies every week.
How did Crumbl achieve this? The cookie company has a rotating menu and uses TikTok videos to announce its exclusive flavors every week.
The brand found this to be a strategic way to get fans excited about each week's new flavors and inspire them to try them. Customers now race to watch the brand's videos to know what flavors are coming next — and form lines outside the stores to try them before they're gone.
This week's flavor drop generated 1.3 million views in less than 24 hours.
How can tourism brands apply this same strategy? A museum launching a new exhibit could, for example, use TikTok videos to get customers excited about it beforehand.
An aquarium could, for example, do the same to announce a new interactive attraction or welcome a new species of sea life. And a destination could review a different restaurant or attraction each week.
Travel brands need to figure out what excites their customers and start creating videos that feed that excitement.
Tapping into a niche
Homesick, a candle brand, has grown a loyal following of over 38,000 followers by posting educational videos about — you guessed it — candles.
TikTok users are "looking for life hacks," Shannen Olan, director of community for Homesick's parent brand Win Brands Group, told Modern Retail. Homesick knows that candle care isn't common knowledge, but identified it as a topic its customers are very interested in.
The brand used this knowledge to tap into a niche of candle-lovers on TikTok.
Homesick began appealing to this audience with videos ranging from how to make candles last longer to ideas on how to reuse candle jars. The company has even labeled these videos as "WickTok," alluding to a segment of TikTok dedicated to candles.
Speaking of niches, TikTok is made up of just that. The #TravelTok has over 400 million views, a niche where you'll only find travel videos.
The more a user watches travel-related TikToks, the app will start to show the user more videos within that niche.
Every travel brand can find its niche audience on TikTok.
A camping tour operator could reach an outdoor-loving audience by sharing educational videos like "what to pack for an overnight backpacking trip."

A scuba diving tour operator, on the other hand, could reach divers by sharing helpful tips like "planning for your first solo dive."
Leveraging customer reviews
NexttBrand found that one of the most popular content strategies for successful brands on TikTok involves customer reviews.
Brands send free products to influencers so that they can review them on TikTok. Non-sponsored video reviews are common on the platform and therefore feel very natural to the viewer. This kind of content is well-received by the app's audience as an authentic piece of content, rather than an ad.
Some brands repost these reviews on their own profiles, and the user-generated content helps to fill their feeds.
Doe Lashes is a great example. The lash company was founded in 2020 and used TikTok videos to boost its name recognition.
Doe sent its lashes to micro-influencers, or influencers with less than 25,000 followers, in exchange for video reviews on TikTok. The brand focused on small influencers that it felt would create the best content and even coached them on TikTok best practices.
The strategy worked. The lash videos went viral — the hashtag #doelashes has over 20 million views — and boosted sales. After just one year Doe Lashes was worth $15 million.
Tour and attraction operators could similarly adopt this strategy by inviting local influencers to experience their services. The influencers would then upload a video about their experience in a way that feels authentic for their followers.
A kayaking tour operator could invite a local travel blogger who's active on TikTok for a sunset kayak tour. The blogger could piece together several clips from the experience with a voiceover of them reviewing the tour.
Leveraging customer reviews are a great way to reach new audiences on TikTok.
***
What can tourism brands learn from the above TikTok marketing case studies?
Travel brands can use creative and educational video content to reach their target customers on the app.
There are many opportunities for tourism companies to find success on TikTok:
Post weekly videos to get customers excited about upcoming news, updates, or changes
Tap into a specific niche with educational videos
Leverage customer reviews by working with influencers