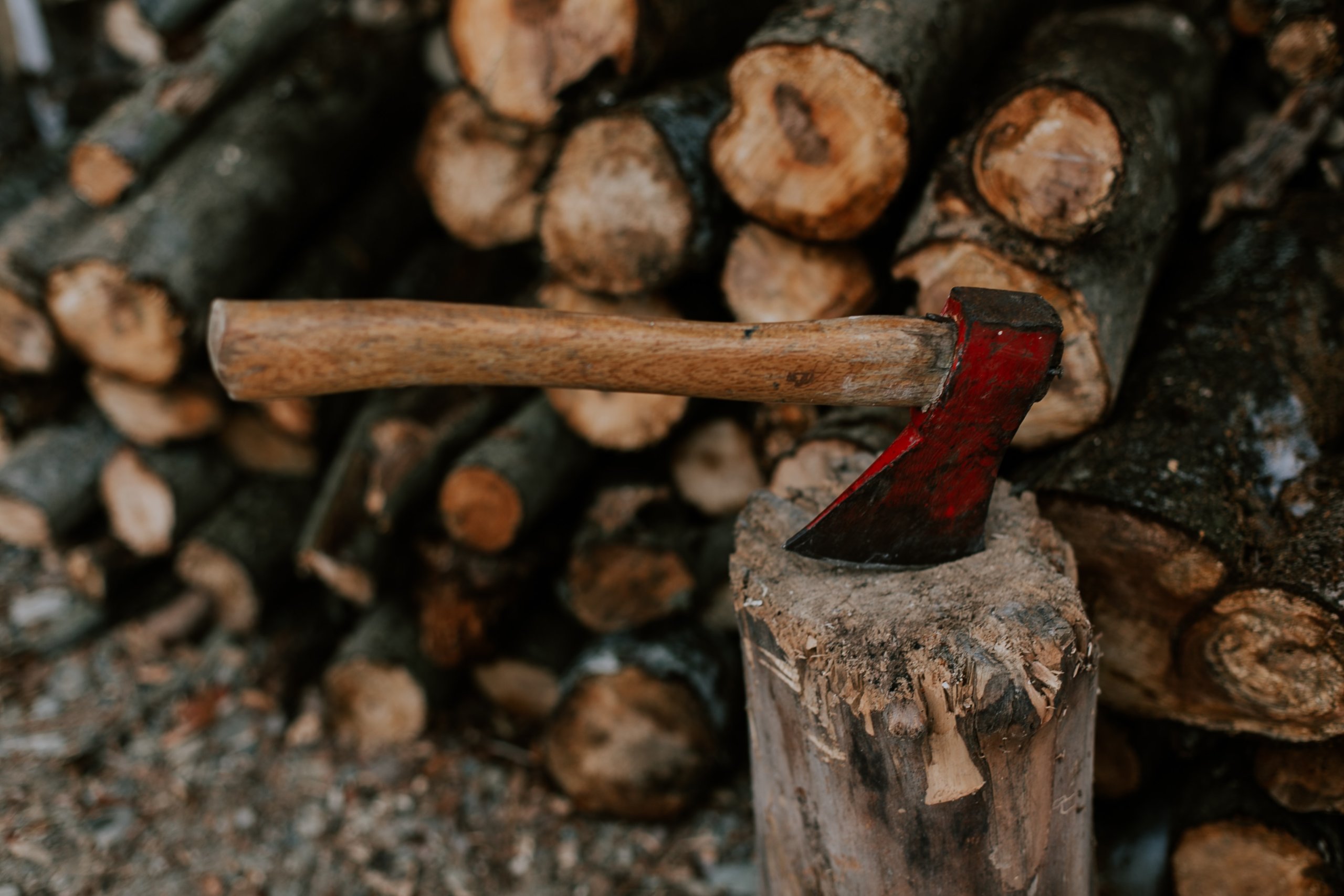 One of the biggest trends we're seeing among axe-throwing businesses is in automated marketing.
Automated marketing allows you to scale your business and generate more revenue without having to hire more people or increase your marketing budget . In essence, it is a way to grow smarter.
A lot of this automation works off "if-then" style statements from either time-based or capacity-based triggers. Here are a couple of generala examples:
If there is only one spot left, automatically increase the price by 20%.
If an entire day is at 90% capacity, automatically adjust inventory levels and add additional options for the next day.
In this blog post, we're going to walk you through some automated marketing strategies and tactics you can use to scale your revenue (as well as increase profit margins) in the next year, including:
Use yield management best practices to identify untapped growth opportunities
When you have a fixed number of axe throwing bays and limited capacity, adopting yield management strategies can be a great way to make your business more profitable and maximize revenue.
To understand yield management, you first need to understand the concept of "yield."
Yield is simply revenue minus expenses.

Let's say you have three axe throwing bays, and each one can hold up to 15 people. On Thursdays, you are open from 3pm – 11pm. You have bookings for every other hour, but notice each bay is operating at around 30% capacity.

Now, you have to pay your staff for the entire day, even though you are operating at less than 50% capacity.
Alternatively, you can use a tool such as Xola's Capacity Utilization Report to get a detailed snapshot – as illustrated by the report below – of your most popular throwing times at any time slot. You can see how specific listings are faring over time, including gauging overall booking capacity so that you can make informed data-driven decisions and adjustments.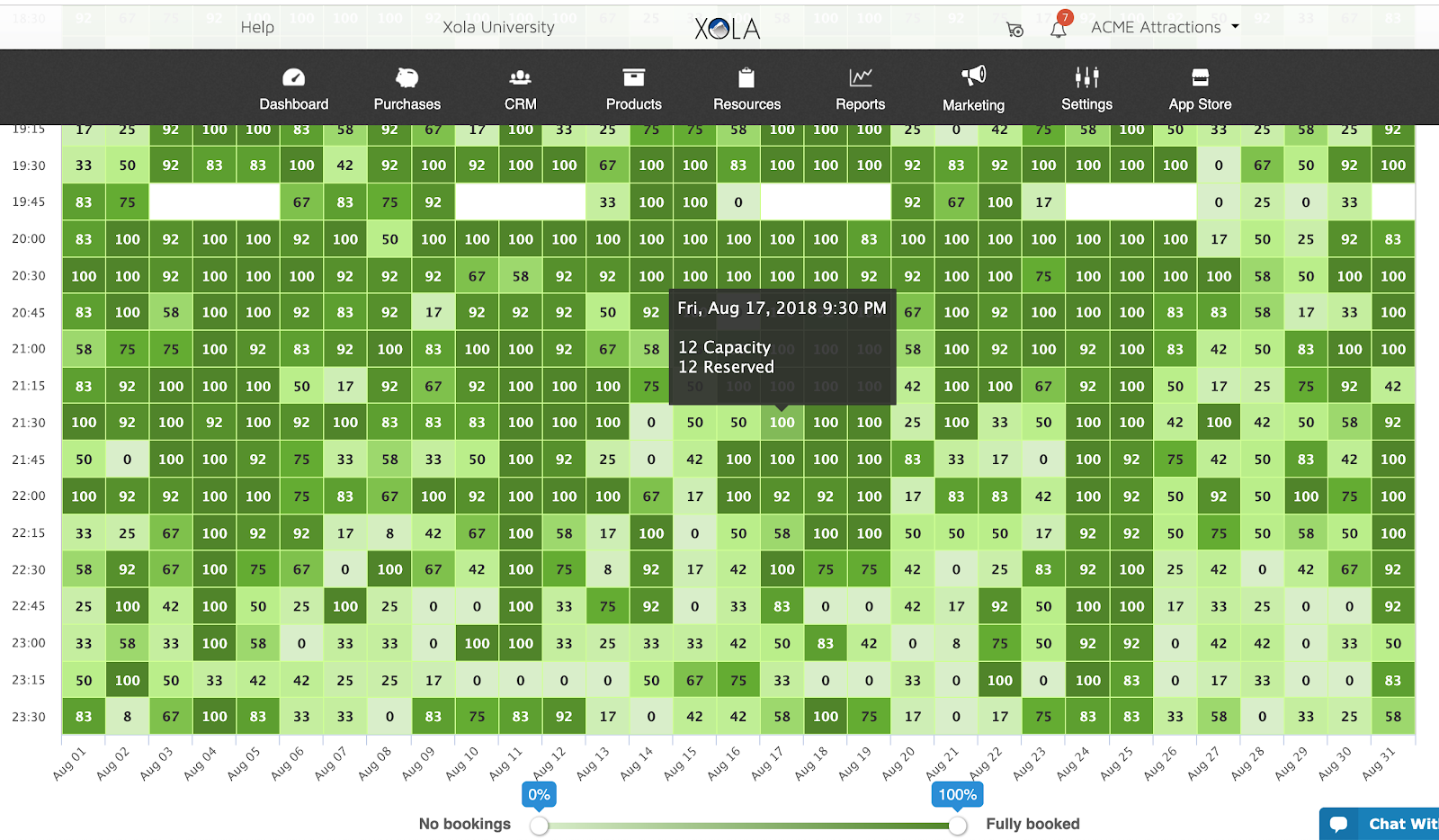 You can now identify long gaps or times where you aren't operating at full capacity.

For example, if you don't have any bookings for a particular afternoon time slot, you can create an automation rule to cut off this tour – both on your site and for back-office bookings.
This also works in reverse. If your busiest day is Saturday, you can set up an automation rule to automatically open a new time slot once any of these busy time slots reach 90% capacity within 24 hours of the start time.
Pro Tip: These capacity-based triggers also work for setting up blackout times/dates.
Incentivize price-sensitive customers with lightning deals
When armed with yield management and capacity utilization data, you can make intelligent pricing decisions based on your customers and market demands. This allows you to apply the scarcity principle to fill under-utilized inventory spots instead of leaving them empty.
For example, a lightning deal is an automatic chatbot feature that engages your customers when they arrive on your website and then shows them relevant offers.
For example, if we go back to the example from earlier in this post, if you notice your first time slot on Thursday afternoons is consistently at 30% capacity, you may choose to offer a lightning deal of 10% off for that first afternoon time slot.
This can work well for your most price-sensitive customers, who care mainly about getting a good deal than the time of the tour. By incentivizing price-sensitive guests to book less-desirable time slots, you indirectly divert those customers away from the most popular time slots, leaving more spots open during peak times. Lightning deals allow you to distribute customer volumes to help maximize your daily yield.
Increase average order value with packages and bundles
One of the fastest ways to make your axe-throwing business more profitable is through side revenue. This could be selling food and beverages onsite, allowing people to pre-order catering meals and drinks on your website, bundling services together, or upselling guests into more lucrative options.

Pro Tip: Whether you are creating your first bundle, setting corporate group rates or deciding what to offer as a package, you'll want to take into account the following: booking volume, booking capacity rate, any inventory/booking limits, how long you want to offer the deal, prices, as well as your operating expenses.
For example, if you have a lot of bachelor parties coming to your axe-throwing venue, you might consider creating the ultimate bachelor party bundle, which includes a couple of hours of axe throwing as well as a party platter of chicken wings, burgers and beers. This will not only increase the average order value but also means more gratuity. 🙂
***
In sum, these are three strategies you can use to increase axe-throwing bookings year-round without having to spend tons of money on paid advertising or extra team members.