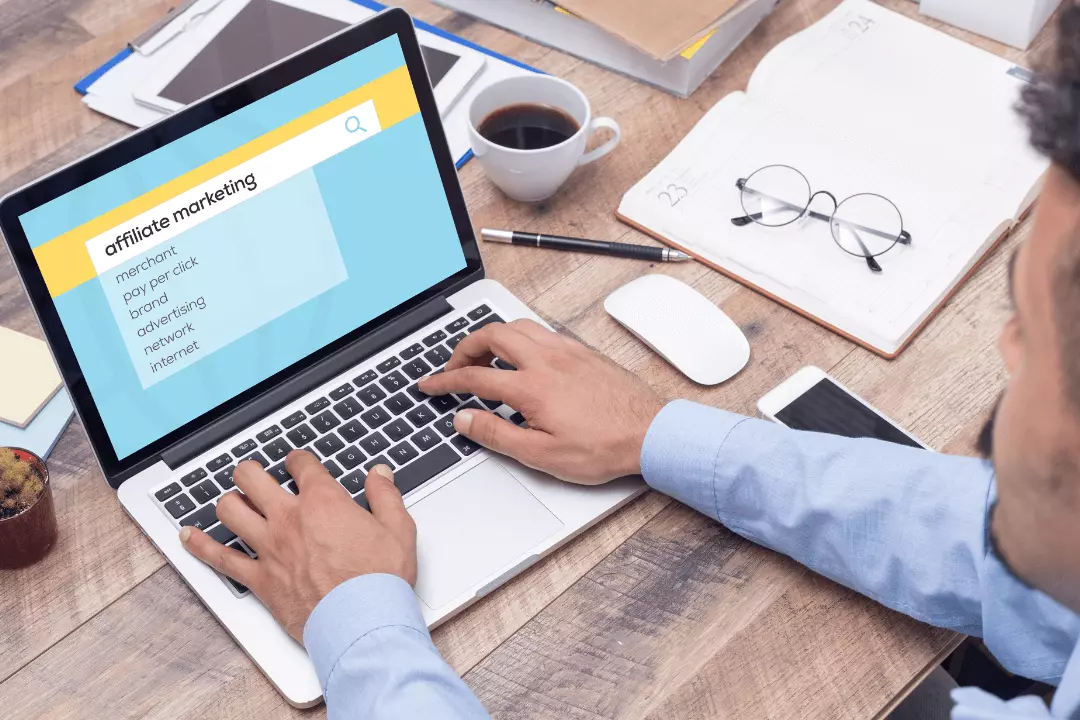 Should your tour company or attraction be dabbling with affiliate marketing?
When you partner with local businesses, hotels, and tourism organizations to sell your tours or attraction tickets, you can get your company in front of a lot more people.
Imagine if every visitor that visits an information center or your city's tourism website comes across your brand. That additional exposure can lead to more bookings.
In this post, you'll learn why affiliate marketing may be a good idea for your company and how to set affiliate marketing commission rates that won't slash your profits.
What is affiliate marketing?
Affiliate marketing is an advertising model in which a tour company sells its tours through third-party affiliates and pays a commission only when a booking is made.
You can have several affiliates from local businesses to travel websites to social media influencers.
An an affiliate, the business or influencer will sell your tours in exchange for a percentage of the sale.
Affiliate marketing differs from influencer marketing in that the latter typically involves a fixed, one-time payment.
An influencer may receive your services for free in exchange for exposure to their audience. Instead of making a percentage of every sale, though, they'll charge a flat fee for the one-time partnership, regardless of the number of bookings that come out of it.
While both techniques helps get your tours in front of more people, affiliate marketing is based on actual performance and therefore carries less risk.
What is an affiliate commission rate?
Every time a guest makes a booking through one of your affiliates, you'll need to pay them an agreed-upon fee. That fee is based on your affiliate commission rate.
Most commission rates are expressed as a percentage of each sale you make.
You'll need to decide between offering affiliates lifetime commission, or just paying commission on the first sale.
With lifetime commission, whenever the same customer makes a future booking, the original affiliate will receive a commission on that purchase in addition to the first one. This is also relevant for attractions that sell membership passes. An affiliate with lifetime commission will receive a cut for as long as the guest remains a member.
This approach typically attracts high-quality affiliates that are incentivized to drive repeat bookings, but it does require more complex tracking methods.
Overall, high commission rates will attract more affiliates wanting to sell your tours. But remember that your rates need to make sense for your company, too. It's important to look at your profit margins to ensure your commission fees aren't cutting too deep into your profits.
Is affiliate marketing worth it for tours and attractions?
Affiliate marketing is a performance-based advertising strategy, meaning you'll only pay commission when a tour is booked.
If you have exciting tour offerings and a commission rate that works for both your company and the affiliates, you can make a great return on your investment. Since you're only paying for conversions, you can drive a lot of bookings on a minimal budget.
This can be a huge benefit for tour operators and attractions looking to reach new customers.
Yet it's important to understand that most of your affiliates will make very few if any sales. A small percentage of affiliate partners drive the majority of the sales in most programs, according to Supermetrics.
Top affiliate marketing niches
Travel is one of the best niches for affiliate marketing — which is good news for tour companies and attractions.
People are constantly researching travel online. Whether they're using Online Travel Agencies like Expedia, travel blogs, or social media influencer pages to plan their trips, there are endless opportunities for affiliates within this niche.
According to Scaleo, these are the top 5 affiliate marketing niches include:
Health and sports (yoga, hiking, skincare, and more)
Lifestyle (traveling, van life, digital nomads, and more)
Hobbies (cars, photography, gardening, and more)
Food blog (recipes, vegetarian food, diets, and more)
Finances (investing, stock market, freelancing, and more)
Tours and attractions would fall under the travel sub-niche in the lifestyle niche, which also has other travel-related topics like the van life movement and digital nomad trends.
How to set your affiliate commissions
Tour businesses must consider their profit margins, customer acquisition costs, and customer lifetime value before settling on a rate.
You can start by evaluating your operating costs. Your tours should always cover those costs and more to generate a profit. Make sure that your tour pricing leaves room for both you and your affiliates to make a profit.
Next, consider your customer lifetime value. This metric reflects how much money your average guest brings in minus the cost of acquiring that customer.
Affiliate commission rates are factored into the costs of acquiring new customers, so you should make sure your commission fees never exceed your average customer acquisition cost.
Finally, analyzing the commission rates of your competitors' affiliate programs will give you a range of where yours should be.
If this is your first time dabbling in affiliate marketing, consider setting a commission on the lower end of that range. Then, you'll have room to increase it as your affiliate program grows.
Affiliate marketing commission rate benchmarks
The average commission rate typically lies somewhere between 5% and 30%.
In the SaaS niche, for example, commissions stay within 15% and 25%. Travel agency KHM Travel reports that most of its vacation partners pay travel agents 10% to 15% commission. Meanwhile, cruise companies pay 10% to 16%.
Booking.com has a tiered commission rate program. If affiliates make 0 to 50 bookings per month, they'll make 25% of the booking. If they score 51 to 150 stays, they'll make 30%. Online travel agencies like Viator and GetYourGuide both offer 8% of the booking value.
One of the best ways to get an idea of the affiliate rates for your industry is to join an affiliate network and browse through the programs.
Best practices for recruiting new affiliates
An affiliate program is only as good as the affiliates you've recruited. How do you go about finding new affiliates? Here are four tips to help you get started.
Ask your guests: The first place to look is your existing customer base. Your previous guests are already familiar with your tours or attraction, so they can promote you from a more authentic, first-person perspective. If they loved their experience, they'll be more likely to join your affiliate program. You can reach out to them via email to gauge their interest in becoming an affiliate.
Reach out to local influencers: You can work with social media influencers. Instagram, YouTube, and TikTok influencers have loyal and engaged audiences. Their followers trust their recommendations, making them ideal for affiliate marketing.
Make an affiliate landing page. This page should include all the details about your affiliate program. When you reach out to potential affiliates, you can send them a link to the landing page where they'll be able to learn more about your program. Make sure to include a clear call to action button for visitors to join.
Study your competitors. To find out who your competitors are working with, you can conduct a backlink analysis that will show you who is linking back to their website. You'll not only be able to see their affiliates but also look at how those affiliates are promoting your competitors. Then, you can try to reach out to them with a better affiliate offer.
Reach out to local hotels. Your city's local accommodations welcome new visitors on a daily basis. When you partner with a local hotel, your company can become one of the top recommendations for tourists visiting your city for the first time. The hotel may recommend your company on its website as well as in-person at the concierge desk.
Partner with your local tourism bureau. A local tourism website often paints a picture-perfect itinerary for travelers visiting the city. It shows them the best things to do, where to stay, what to eat, and more. Partnering with your local tourism bureau means you'll now be included in that list.
***
In conclusion, affiliate marketing is an interesting marketing model for tour businesses and attractions to explore.
Its performance-based structure often makes it a win-win situation for travel brands, since you pay commissions on actual bookings made.
Let this guide walk you through the process of creating your first affiliate program.