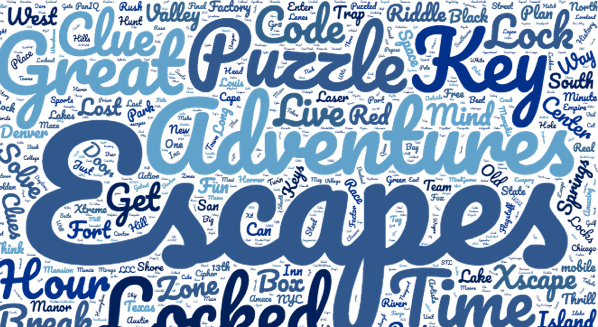 With over 40 apps ranging from sales and marketing to analytics and operations, it can be hard to know which apps to use. 
One of the most beneficial apps for escape rooms is one for digital waivers. The benefits of using digital waivers go far beyond protecting your company from sticky legal and liability issues.

Digital waivers can also help you save time by cutting back on administrative processes from paper forms, streamline your customers' experiences as well as improve your marketing efforts.

In this post, we're going to highlight three digital waiver apps worth checking out including, Xola Waivers, Escape Games Global, and Buzzshot.
Xola Waivers
Xola Waivers is our built-in, in-house waiver solution, which allows you to streamline guests experience by automating signature collection once a guest makes a booking and then automatically assigns their signed waiver to their account within the dashboard.

This means faster check-in lines and shorter waits for guests when they arrive and less administrative time (and potential user errors) from your staff and customers.

Another advantage of using Xola Waivers is you can double your customer database by collecting valuable guest information including names, email addresses, birthdays, and ages, for everyone and not just the organizer.

Pro Tip: Check out this guide for how you can use this information to send follow-up email and SMS campaigns and build customer loyalty.
Escape Games Global
Escape Games Global is a robust digital waivers solution. In addition to collecting waiver signatures, they also have branded team photos, photo printing, automated email and SMS campaigns, customer review management, screencasting, and built-in escape room team and player competition features such as leaderboards, team achievements and review scores.
They also integrate with the Escape Games Global website. This means teams can see how their times compare to others around the world, and you can get increased brand awareness and visibility.
Buzzshot
Buzzshot is an escape room digital waiver solution that specializes in helping escape rooms get more customer reviews and social media shares. They do this through a combination of tablet/iPad waivers, branded team photos, automatic Facebook photo uploads and SMS and email follow-ups.
For example, you can set up Buzzshot so that once you take the team photo, it automatically adds your company's logo, uploads it to your Facebook page and then sends an email to each of the guests with a request to post a review.
How to implement a digital waiver solution for your escape room
Making the switch from paper forms to digital waivers can help you turn customers into raving fans. All three apps that we shared above integrate with Xola.

Check out the App Store here to install or learn more about Xola Waivers, Escape Games Global or Buzzshot.