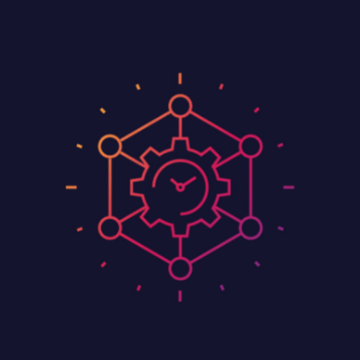 Are you aware of your attraction's capacity? As in, the maximum amount of work your team can accomplish within their given working schedules and the resources available to them?
This process of answering this question is called capacity planning.
The right capacity planning tools can help attractions better manage employee capacity, allocate employee resources, and maximize profitability.
In this post, you'll learn about six capacity planning tools that can help your attraction grow.
What is capacity planning?
Capacity planning — also known as demand forecasting or demand planning — is the process of matching your resources against guest demand. It can help your attraction anticipate future business requirements based on evolving guest needs and demands.
This technique can be applied to a few different areas of your business.
Workforce capacity planning, for instance, is the process through which a business identifies the amount of work that can be completed given the number of employees.
In this case, the main goal of capacity planning is to ensure you have enough staff on hand to handle your current bookings and tours.
Product capacity planning, on the other hand, ensures you have enough equipment to meet your customer demand. For a kayaking tour company, for example, this would include things like kayaks and life vests.
You can also use capacity planning to make changes to your existing inventory. For an attraction, this might look like planning for the number of tours your company can run over a month.
Then, you can find your capacity utilization rate to better understand how well your company is performing in each of these categories. Capacity utilization, also known as yield management, is a measure of your inventory slots and booking volume compared to maximum capacity.
This technique helps you identify your most and least profitable tours and time slots so that you can make the appropriate pricing and staffing changes.
The key differences between capacity planning and resource planning
Both capacity and resource planning play a vital role in a tourism company's success.
Capacity planning helps you find out if your existing resources can meet current guest demand.
When you look at your capacity, you're looking at how well-equipped your company is to meet your current booking volume. In other words, it's about managing supply and demand.
Once you have a solid understanding of your capacity, you can start making the necessary adjustments to better meet future guest demand.
That's when resource planning comes in. It's the practice of allocating resources in the most efficient way possible. It's the practice of effectively managing your employees and available work hours to cover all of your bookings.
Let's see how this might play out in real life. A kayaking tour operator's busiest time of the year is during the summer months of June and July. The tour operator will use capacity planning to figure out if it has enough resources — tour guides and kayaks — to meet the expected demand next summer.
During this process, the business might find that it needs to hire an additional guide.
Once that's done, the tour operator will use resource planning to schedule its guides and manage its kayak inventory accordingly.
How can capacity planning tools make this process simpler?
Capacity planning might sound a bit overwhelming to you at first — but with the right tools, it can become a seamless process.
That's because a capacity planning tool can essentially do the work for you.
When you have access to capacity utilization reports, it's much easier to ensure you have the right amount of staff, equipment, and tour listings to meet guest demand.
6 capacity planning tools to consider
Let's weigh the pros and cons of six tools that can make capacity planning a whole lot easier — starting with Xola, you're all-in-one booking, marketing, and planning software.
1. Wrike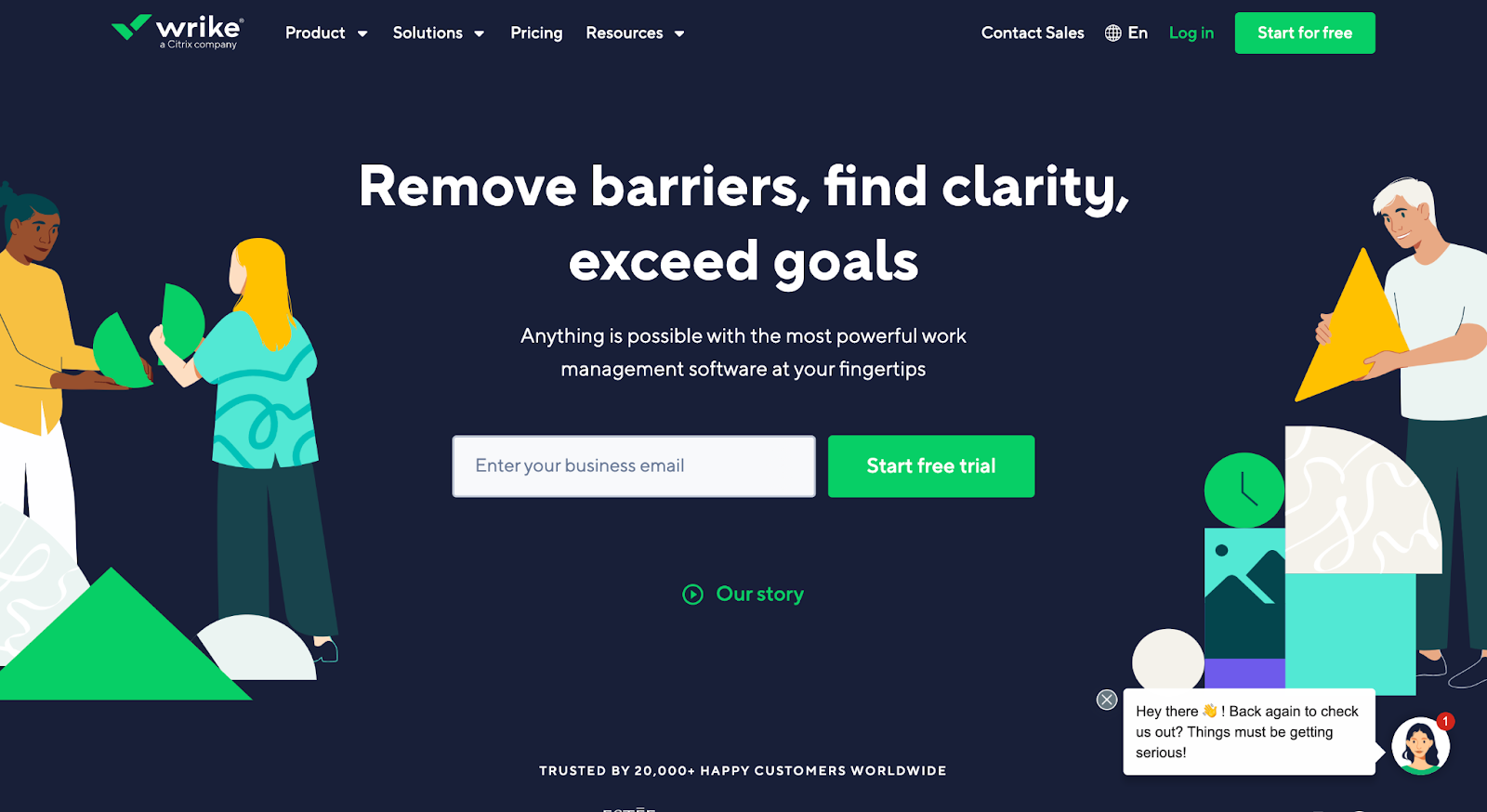 Wrike Resource is a resource planning and scheduling solution that gives managers the visibility and flexibility they need to balance their teams' workloads, optimize performance, and manage their operating expenditures.
Pros:
Visualize employee workload from a bird's eye view so that you always know who's doing what and who's already over capacity
Distribute task hours or minutes independently from the total task duration
The drag-and-drop interface allows you to re-prioritize projects
Cons:
Limited project tracking features
Pricing:
Wrike has a free version, as well as four paid plans. The professional plan costs $9.80/user per month and the business plan costs $24.80/user per month. The enterprise and pinnacle plans require a consultation for a direct quote. All four paid plans offer free trials.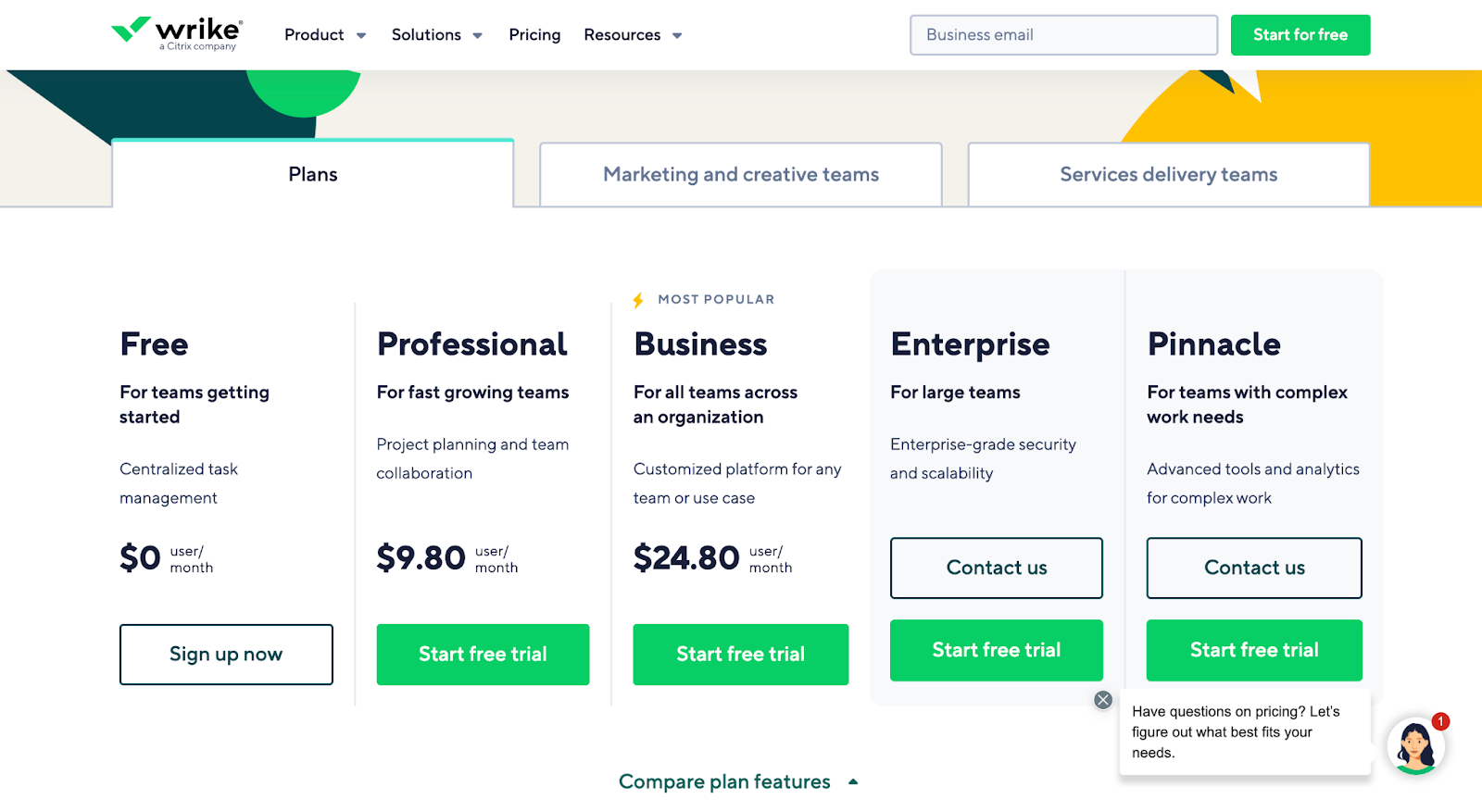 2. Teamwork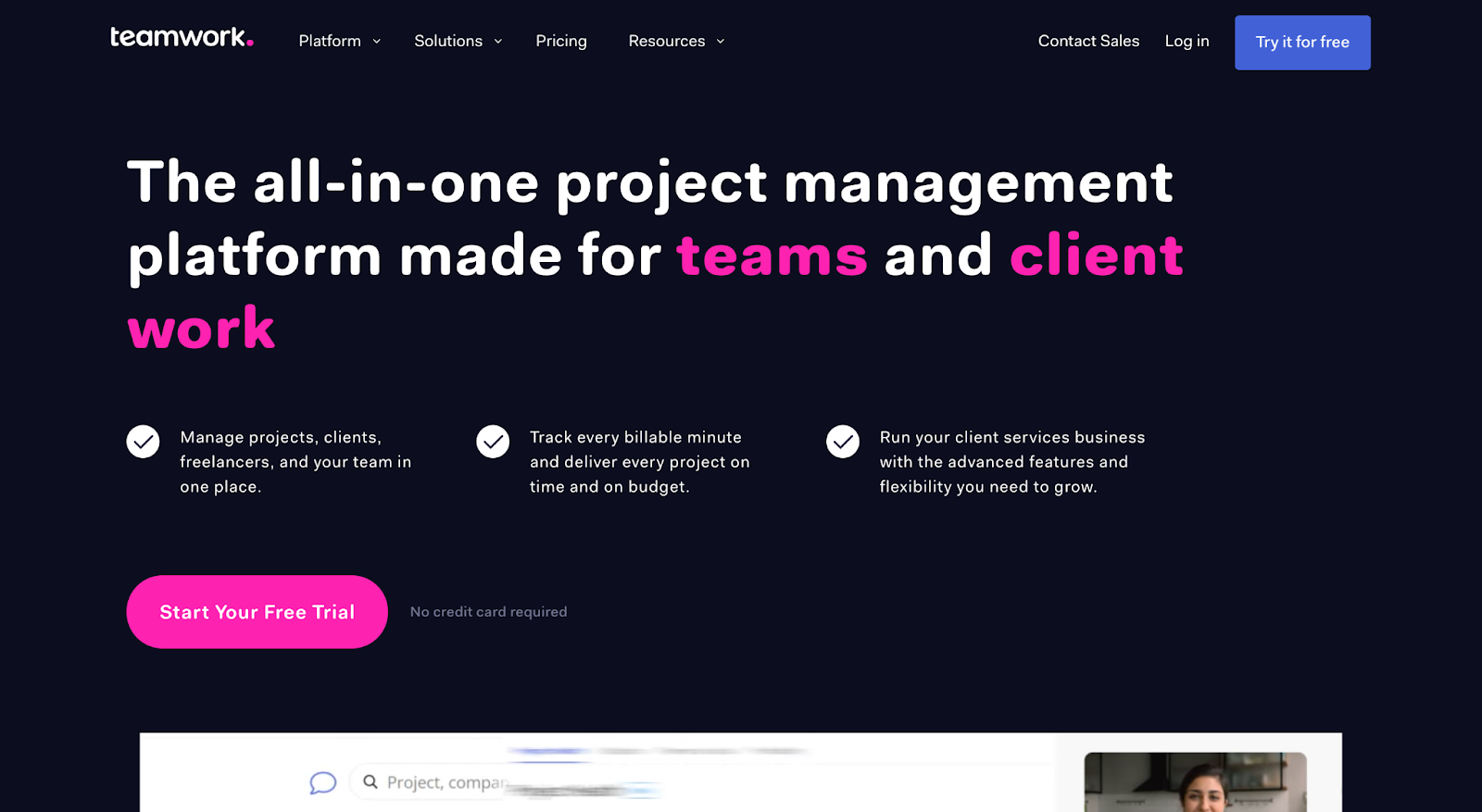 Teamwork is a project management tool designed to give businesses complete control over tasks and operations.
Pros:
Track and manage resources with Teamwork's Workload feature
Keep track of team member capacity
Easily re-assign work based on shifting deadlines and priorities
Cons:
It's a project collaboration tool, not a specific capacity planning tool
Pricing:
Teamwork offers four different plans, including a free one. The paid plans start at $10/user per month and offer free 30-day trials for new users.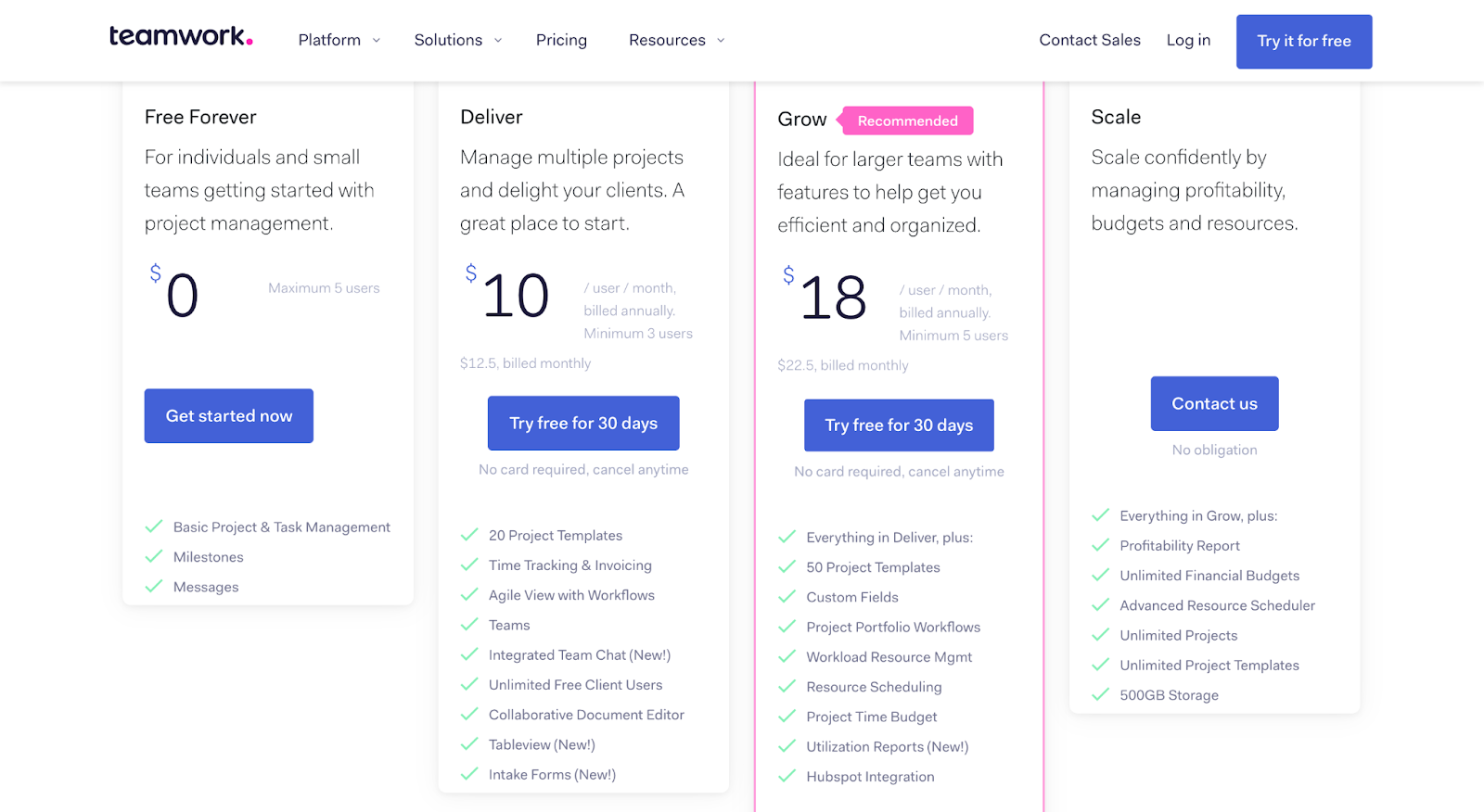 3. Clickup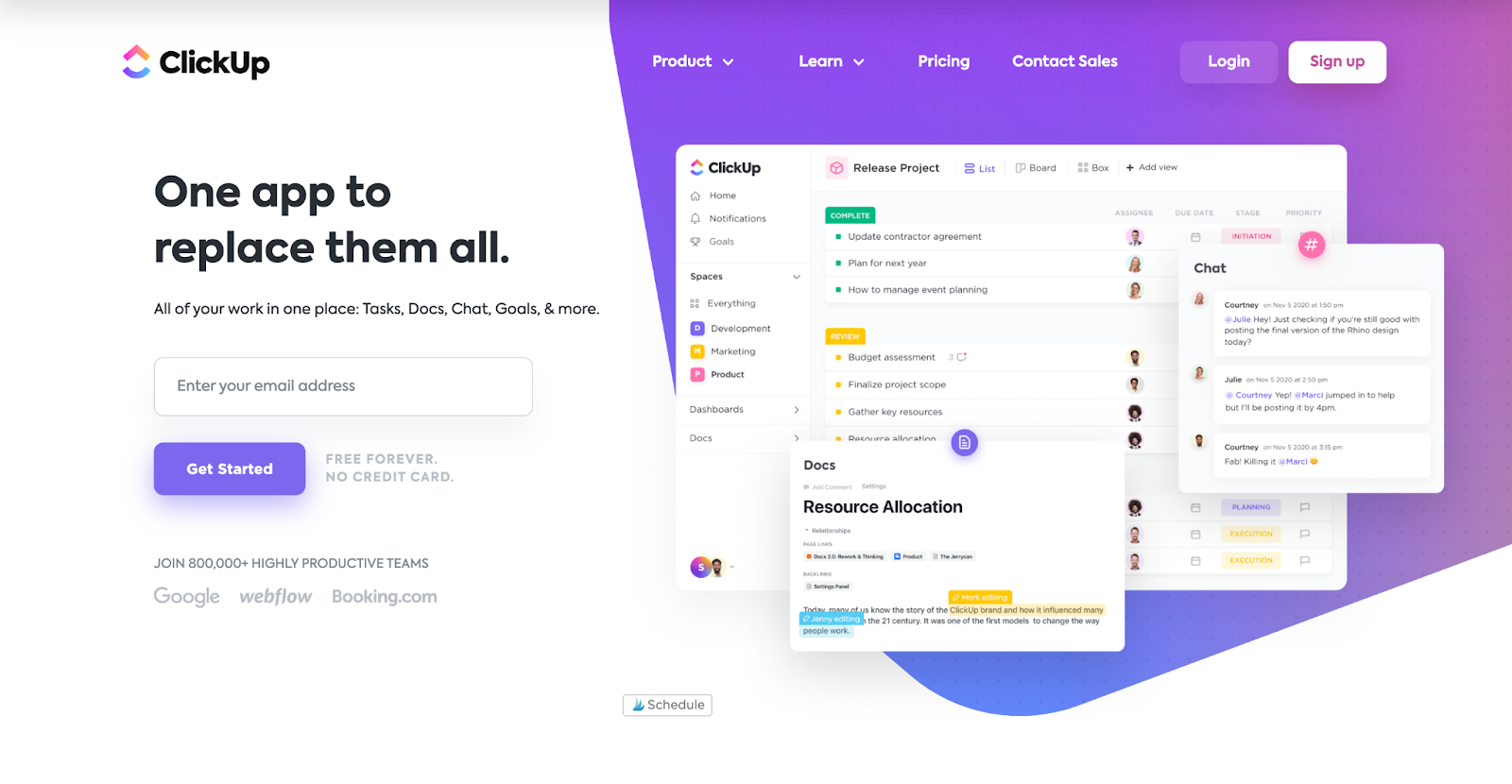 Clickup is a project management tool with capacity planning and resource utilization features.
Pros:
Drag and drop functionality for easy resource management
Automate 50+ repetitive project management tasks
Integrates with several popular workplace tools like Google Drive, Zoom, and Slack
Cons:
Dashboards can't be exported
Too many features can leave some users feeling overwhelmed
Pricing:
There's a free plan for companies looking for basic project management features. For added functionality, you'd need to upgrade to a paid plan starting at $5/user per month.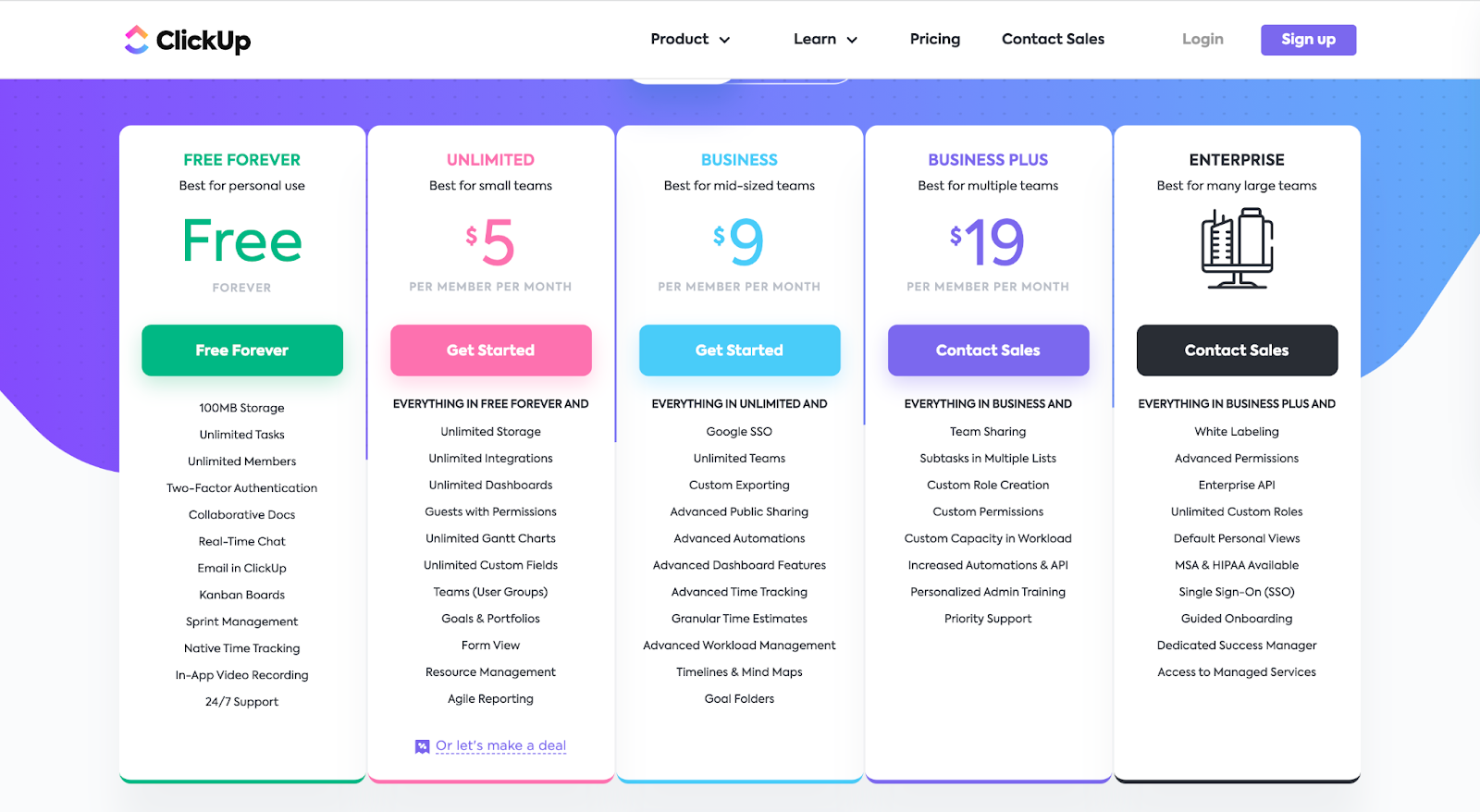 4. Mavenlink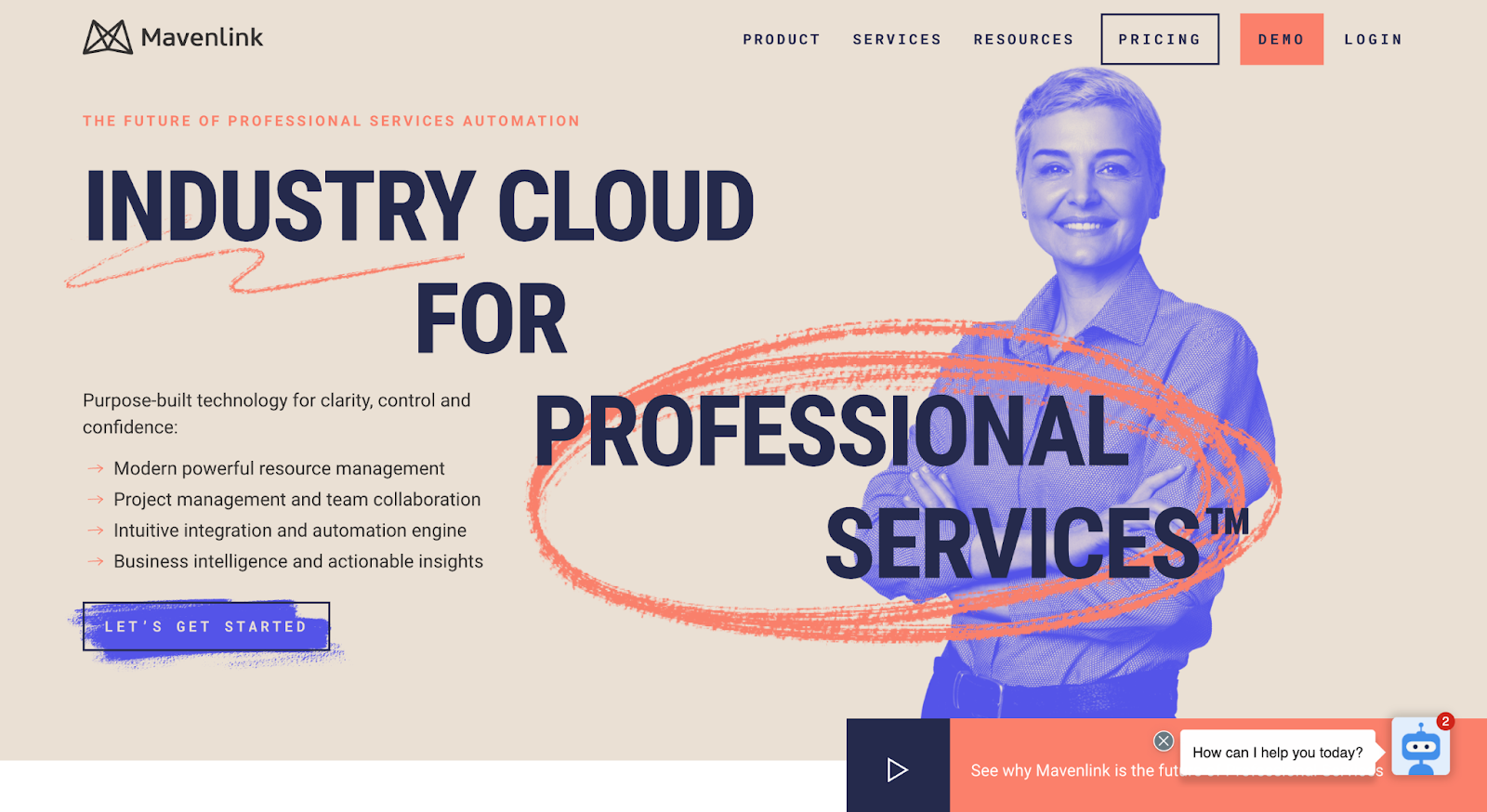 Mavenlink is a full-service resource management and optimization tool.
Pros:
Keeps track of impacts to revenue, margins, and timelines
Helps you align staffing and team configurations to meet your business goals
Offers optimized resource recommendations
Cons:
Can get expensive for small businesses
No mobile apps; mobile-optimized website only
Pricing:
There are four pricing tiers for Mavenlink. The lowest tier is $19 per month for up to five users, while the Professional plan costs $39 per user per month. Both offer free trials for new users. For even more functionality, there are the Premier and Enterprise plans, which require a consultation for a direct quote.
5. Monday.com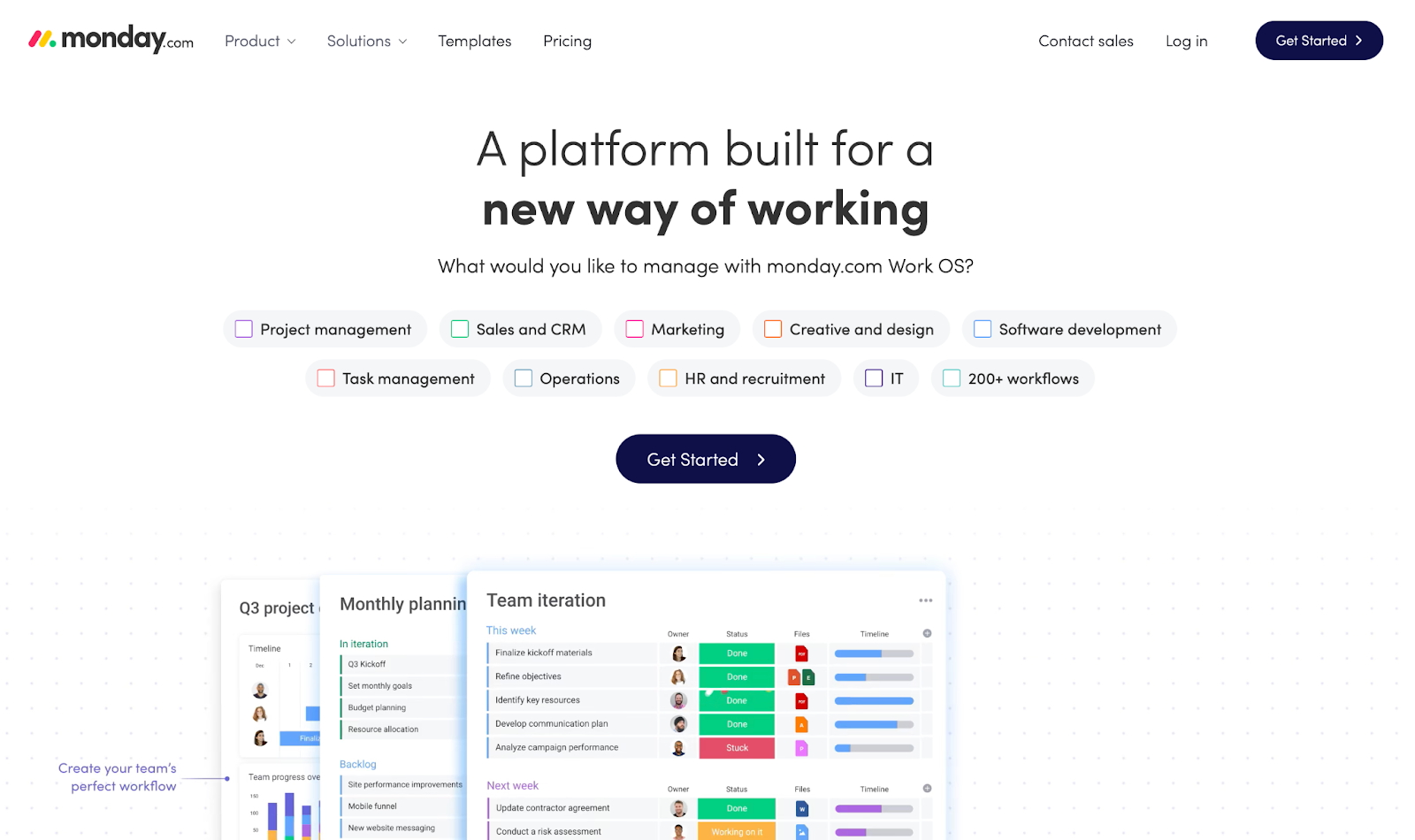 Monday allows teams to to plan, run, and track processes, projects, and everyday work.
Pros:
Workload view gives users a clear overview of how your team's work is divided
Automations save time and make workflows more efficient
Track how long tasks take to finish and estimate how long your current task will take
Cons:
You'll need to upgrade your plan to benefit from tools like time tracking and timeline views
Pricing:
Monday.com starts from $24 per month for 3 users and goes up from there based on your chosen plan and team size. If you are over 40 users, you can request a quote to get an exact price.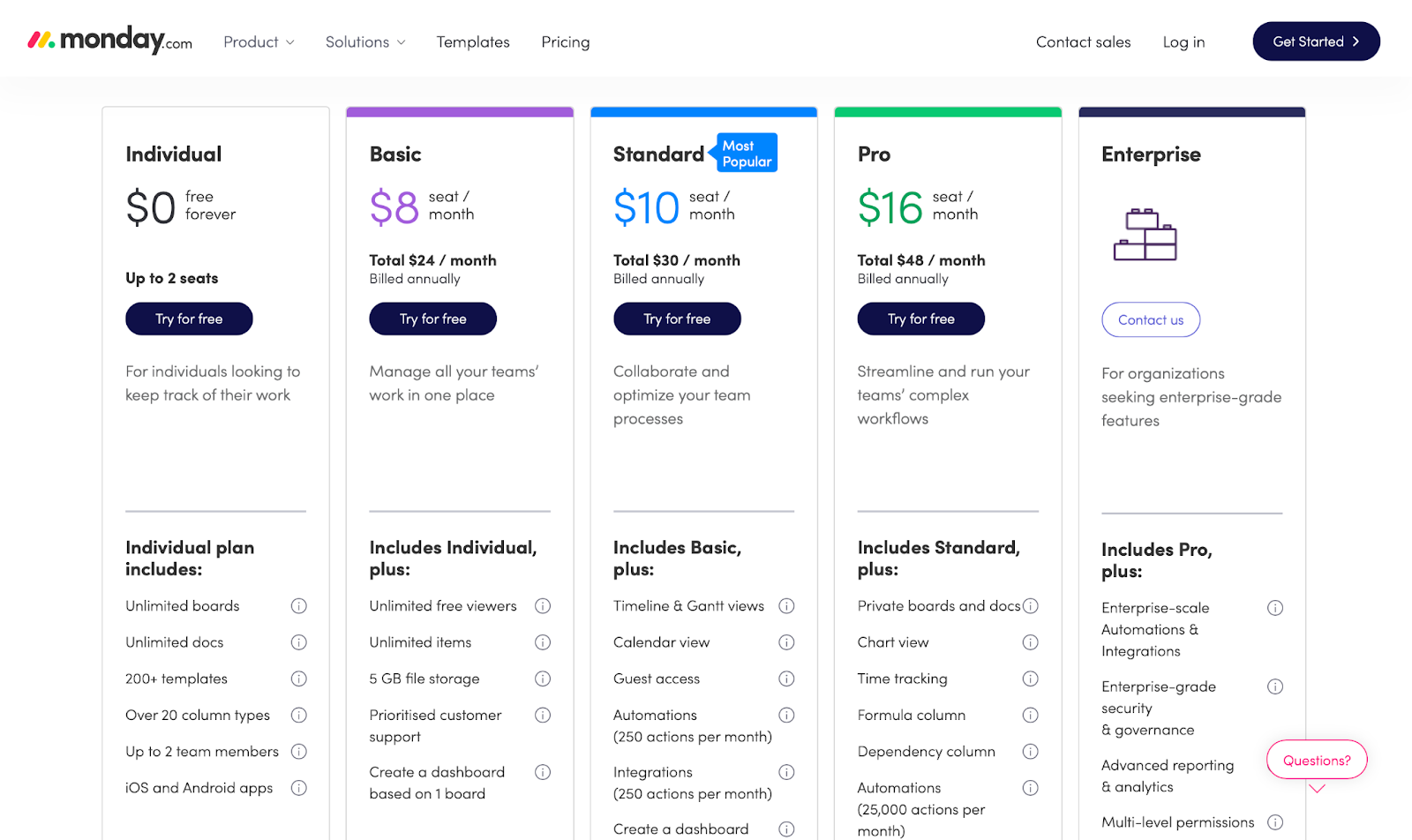 Xola
Most capacity planning tools require you to use specific project management software. As an alternative, you could invest in a booking software with capacity planning capabilities — like Xola.
Xola is the best booking software for attractions and tour operators of all sizes. It's a multi-faceted solution for all your marketing, reservation, and back-office management needs.
It also has a series of capacity planning features. Travel companies using Xola get a detailed snapshot of their most popular tours and experiences at any time slot. They can compare total booking capacity with total guest count, and even create Lightning Deals to sell less desirable time slots.
Plus, with Xola's capacity planning tools like Guide Management and Equipment Management, you can easily manage guide schedules and equipment availability to ensure you're never overbooked.
***
In conclusion, a capacity planning tool can help you better manage your resources and ensure your business is always ready to meet your guest demands.
Instead of having to invest in a separate project management tool, you can also plan your capacity through smart booking software like Xola.
Xola provides tourism companies with an all-in-one software solution that integrates your capacity planning and booking operations.
If you are already a Xola customer, here is how you can access it.
Not a customer? Watch a demo here. Start studying your capacity utilization today to maximize your revenue in the future.