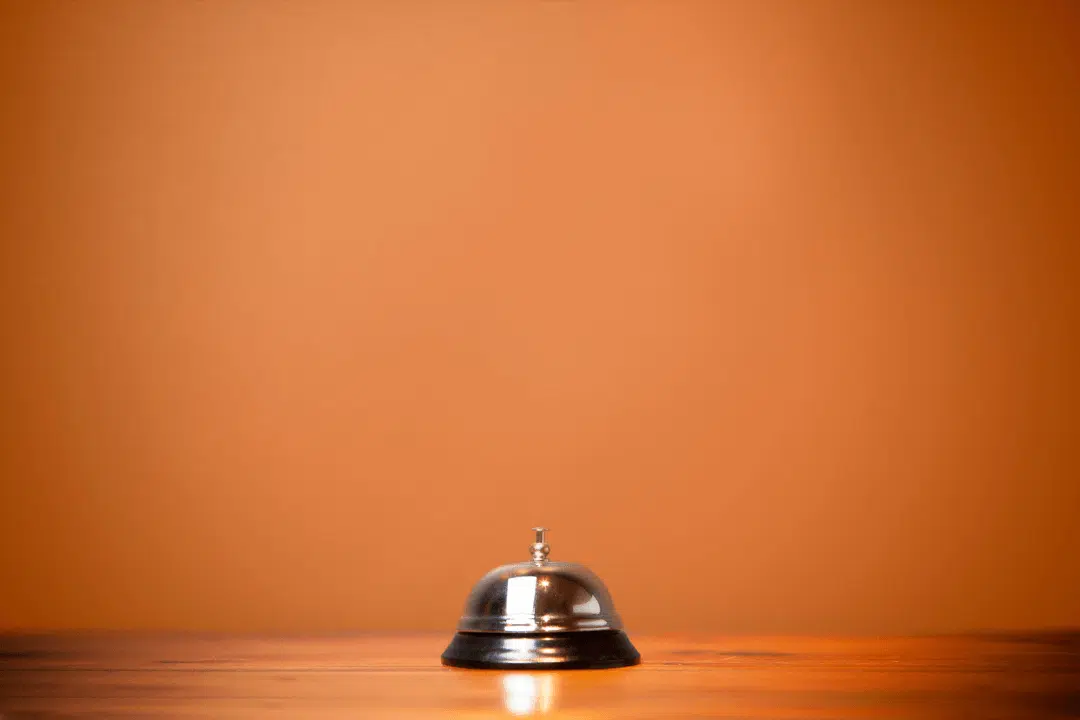 "I'm never coming back here again."
Imagine how awful of an experience a guest must have had to say that. If you want your guests to have the exact opposite reaction, you need to focus on providing them with excellent customer service.
Regardless of how exciting, new, or "in" your attraction might be, your overall guest experience always boils down to the quality of the guest service you're providing. Long lines, chaotic ticketing, and difficult-to-navigate venues can quickly spoil what could've been a positive customer experience.
That's why in this post, we're going to talk about ways to elicit the best possible reaction from your guests.
Businesses just like yours have realized that investing in the customer experience can boost customer satisfaction, referrals, positive reviews, and loyalty. Yet you may be wondering how to measure that guest service experience — and more importantly what you can do to improve it.
Let's dive into what it means to provide an excellent guest service experience at your attraction.
How to define a great guest experience
What's the difference between guest experience and guest service?
3 key characteristics that make up a great customer service experience
What are some strategies for handling difficult guests?
3 examples for how to improve and measure guest experience
How to define a great guest experience
A great customer experience is defined by your guest's reactions to the service you provide them.
Excellent customer service is key in the hospitality industry, as well as the travel industry as a whole. When you're in the business of hosting guests, every interaction between them and your company is expected to be positive. When the guest service you provide continuously exceeds their expectations, that creates a great customer experience.
If you're not sure how to measure or design your guest experience, you can try making a customer journey map.
A customer journey map illustrates the journey you'll take your customer on from the first point they become aware of your brand to the point they exit your attraction.
You can use this map to pinpoint hiccups and get rid of speedbumps that may impact your guest's journey in a negative way — such as the long lines and chaotic ticketing mentioned earlier.
When you walk through the customer journey yourself, you'll have a better idea of how to create a customer experience that leaves a lasting positive impression on your guests.
What's the difference between guest experience and guest service?
Guest experience and guest service are often used synonymously in the tourist attraction and hospitality management industries — yet there's a clear distinction between the two.
Let's start by talking about guest service.
Guest service refers to every interaction your company has with a visitor before, during, and after they visit your attraction. The main goal of guest services is to increase customer satisfaction.
Guest service providers are then responsible for many tasks, including:
Answering guest questions before, during, and after their visit
Helping customers make the right decisions about their visit
Checking in with guests to see if they need anything ahead of their visit
Providing guests with all the necessary information to make their visit a great one
Troubleshooting issues before and during their visit
Accommodating their requests, such as personalizing a visit for special occasions
As you can see, guest service is pretty much reactive. It's a response to customer needs.
Let's say a visitor named Amy has purchased a ticket to your museum online and now she wants to know if she can bring her camera. She'll reach out to your company to learn about your camera restrictions.
A guest service provider will tell her that cameras are allowed but can only use them in the outdoor areas of the museum. Amy can now decide whether to bring her camera to the museum.
The guest experience, on the other hand, is a product of your guest service.
A great guest experience is made up of the collective interactions your guests have had with your brand. This includes the first time they land on your website to the point they exit your venue — and every single interaction in between.
It's essentially a measure of how your guests feel about your brand after their visit.
For example, Jorge visited a Disneyland park equipped with his MagicBand, a "smart" wearable device that's connected to his tickets and credit card information. He used this band to scan himself into rides and a mobile app to order food ahead of time at restaurants. He even bought a souvenir at a gift shop by simply scanning his wristband.
When he was near a show that was about to start, the Disney app on his phone let him know about it. He attended and really enjoyed the show. And if it weren't for the app, he would've never known about it.
Every staff member he spoke to was smiling and happy to help. Moreso, he never had to wait in line or dig through his wallet.
It was the best experience he's had in a Disney park. That's a great guest experience.
3 key characteristics that make up a great customer service experience
The service you provide to your guests is dependent on the quality of the customer service employees you hire. Keep these characteristics of a great customer service experience in mind when making that hire:
1. Professional
Customer service employees should be professional at every stage of the guest journey. Guests should be treated with respect, patience, and kindness no matter the severity of the problem your staff is dealing with. They should feel like they are in capable hands. This involves hiring reliable employees with excellent communication skills. Your customer service providers should be able to clearly and professionally communicate a solution to your guests.
2. Willingness to help
Your employees should be exceptionally willing to help. Your customers should be their primary concern, and no problem should seem too large to deal with. In fact, your employees should be able to anticipate any issues before they arise.
3. Proactive problem solving
Problem-solving is a major factor in providing customer service. Your employees should be proactive in tackling customer complaints themselves, instead of just passing along difficult issues to the next employee down the line.
What are some strategies for handling difficult guests?
Difficult customers are inevitable. We understand that it can be frustrating for both parties. The key is to deal with the upset guest in a patient and respectful way.
Here are a few strategies to help you and your employees provide an exceptional guest service to even the most difficult guests:
Let the guest speak. Listen closely to what the guest is telling you, and don't talk over them.
Be empathetic. Find a source of common ground so that the customer can better relate to you. Show them that you understand and value what they are going through.
Remain calm. Take a deep breath and treat the customer with kindness, even if they start raising their voice.
Be reassuring. Make the guest feel like they are incapable hands and that their problem is your top priority.
Map out what's going to happen next. Instead of telling customers you'll get back to them later, be transparent about your next steps and when they should expect to hear back from you.
3 examples for how to improve and measure guest experience
Let's take a look at how three different attractions are using innovative methods to provide positive guest service and, in turn, improve the guest experience.
Disney's Special Assistance Passes
Disney found a way to improve the guest experience for disabled guests.
The park found out that disabled guests were feeling frustrated that they always had to notify staff members about their disabilities. They had to keep bringing it up in front of whoever else was in the vicinity, and this was making them uncomfortable.
The solution: Disney created "Special Assistance" passes for these guests so that staff members could better identify them. Staff members were also trained to better identify and fulfill the needs of disabled guests without having to invade their privacy.
LEGOLAND's Customer Service Kiosks
LEGOLAND Florida uses customer service software that allows for real-time reporting to mitigate guest issues throughout the park.
A guest could, for example, report an issue with a bathroom facility on one of many kiosks available throughout the venue. LEGOLAND's customer service team receives the complaint right away and can meet the customer in real-time to solve the problem.
This allows guests to receive instant customer service for any issues they run into during their visit, which minimizes negative reviews afterward.
Georgia Aquarium's customer feedback
The Georgia Aquarium is the largest aquarium in the Western Hemisphere and a wildly popular attraction in Atlanta. Yet as the number of visitors grew stagnant, so did the aquarium's revenue.
The aquarium had to find a way to bring visitors back. It invested in software that would better allow them to understand customer feedback across all online platforms and pinpoint the necessary areas of improvement.
Through this process, they began to notice a high number of complaints about crowding. This helped the attraction identify that overcrowding was negatively impacting the guest experience and made changes to fix the issue.
As the aquarium put measures in place to manage visitor flow, the negative reviews dropped and attendance increased 20% over the year.
***
In conclusion, your guest experience is largely dependent on the customer service you're providing to your guests.
Now that you understand the building blocks of how to provide a great guest experience, it's time to start exploring the different technologies that can better equip your business and employees to provide experiences guests will love.