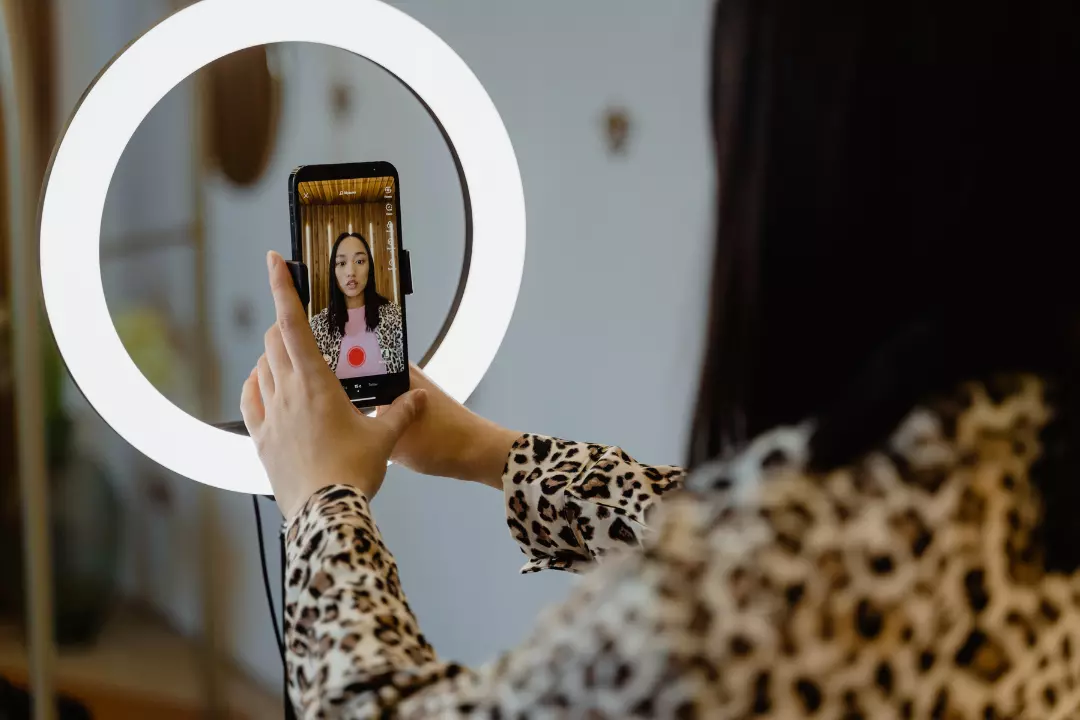 The average U.S. TikTok user spends 24 hours per month on the app, which makes it one of the most used social platforms that exists today. And TikTok's popularity is only increasing: It was the most downloaded non-gaming app in 2020 and now ranks as the second-biggest app in consumer spend.
TikTok ads for travel can help tour operators tap into a new market of travelers — and it might not be as difficult as you think.
In this guide, we'll walk you through the ins and outs of using TikTok ads to promote your travel brand, including how to set up your first ad.
How can travel and tourism companies use TikTok ads?
How much does a TikTok ad cost?
Where do TikTok ads show up in the app?
How to set up my first TikTok ad campaign
5 best practices for running TikTok ads
How can travel and tourism companies use TikTok ads?
More than 23 billion videos have been shared with the hashtag #TikTokTravel, and that number will continue to grow as more people start to travel again.
Travel content with the hashtags #travel #holiday and #flying peaked in April 2021, which goes to show that TikTok is becoming a popular platform for travel inspiration.
This makes the app more attractive for travel and tourism companies aiming to reach younger generations.
Yet TikTok also has a growing population of Millennials, Gen Xs, and Boomers. Over 60% of users are aged between 20 and 49 years old — and people 50 and over now make up more than 11% of the app's users.
The app is home to a highly engaged audience, one that tour operators and travel brands can tap into with TikTok ads. Moreso, TikTok gives you the chance to target travelers when they're just starting their bucket lists.
Do TikTok ads work?
MorningConsult found that 49% of Gen Z adults and 50% of millennials follow at least one travel influencer on social media. The majority of them — over 80% — say they usually use influencers for recommendations.
In fact, 57% of Gen Zers with summer travel plans said they'll specifically turn to social media to help them prep for their trips.
Travel brands are realizing that TikTok ads can reach travelers while they're in this active planning stage and can therefore influence their trip decisions early on.
TikTok content can also reach more people in an organic way than Instagram or Facebook can because of its algorithm. The sheer number of people on the app — and the amount of time they're scrolling — also makes it a promising platform for travel ads.
Brands can use TikTok's self-serve ad platform to create and manage their own campaigns. The platform functions similarly to Facebook's Ad Manager, where you can define your budget, ad placement, and target audience.
Infleucener campaigns, on the other hand, can be done outside of TikTok's ad platform. A brand can reach out to an influencer directly and negotiate a deal directly with the creator. The influencer will then publish a TikTok video promoting the brand and will disclose their partnership with the brand in the caption.
The app overtook Facebook in terms of screen time last year. An average user spent about 21 hours on the app per month in 2020, a big increase from 12 hours in 2019. That figure is already up to 24 hours in 2021.
TikTok ads might also be better received by your audience due to the authentic nature of the app.
The video content shared on TikTok is driven by authenticity. The platform encourages people to share their unfiltered, silly selves, a direct contrast to Instagram, which is widely viewed as a perfectly edited highlight reel of someone's life.
How much does a TikTok ad cost?
Here comes the catch: Investing in TikTok ads can cost a pretty penny compared to Instagram and Facebook.
TikTok ads start at $10 per CPM (cost per 1000 views), and there are minimum spend requirements. You're required to spend a minimum of $50 per day on the campaign level, and at least $20 per day with ad groups.
Reports show it can cost brands as much as $50,000 to $150,000 for campaigns like taking over a popular TikTok channel or hosting a hashtag challenge.
Makeup brand NYX, for example, developed a hashtag challenge that encouraged the beauty community to record a TikTok while applying a lip product called "Butter Gloss." TikTok users could also click through the videos to an integrated shopping experience.
The NYX #ButterGlossPop hashtag challenge was viewed over 11 billion times and generated 2 million pieces of content. For NYX, that translated into a 42% increase in brand awareness.
Tour operators with small marketing budgets can alternatively close a mutually beneficial deal with local influencers, which could be more cost-efficient.
Where do TikTok ads show up in the app?
TikTok ads can appear in a variety of places within the app. The most traditional placement is an In-Feed Video ad that appears on the news feed and For You page.
A Brand Takeover takes this a step further. The ad is the first thing shown as soon as a user opens the app. It completely takes up the screen for a few seconds before turning into an in-feed video ad.
Brands can also experiment with a Hashtag Challenge. The ad would encourage users to participate in a content creation challenge using a branded hashtag and would appear on the Discover page, where trending hashtags and sounds are shown.
Lastly, you can make an ad appear as branded effect used for editing videos, such as in a filter or sticker.
How to set up my first TikTok ad campaign
Let's walk through the steps of setting up your first TikTok ad.
Step 1: Get access to the TikTok Ads platform
The first step is to create a business account on TikTok. Your account has to be approved by TikTok before you can start creating ads.
Head to the TikTok Ads homepage, and enter your country and account type. A TikTok representative will review your information and get back to you once your business is approved.
Note: U.S. business accounts should already have access to the self-serve platform, where you can create In-Feed Video campaigns right away.
Step 2: Create your first campaign
Once approved, head to the "Campaign" tab to start creating your first ad.
Similar to Facebook and Instagram advertising, you'll start by defining your campaign objective and a lifetime or daily budget.
Step 3: Create a new ad group
Next, you'll define the ad placements, target audience, and schedule for different ad groups.
You can narrow down your target audience by demographics, interests, and devices. TikTok allows you to further customize your audience using contact data, website traffic, and ad engagement.
Then, you'll configure the schedule and budget your ad groups.
Step 4: Upload your ad
You can then upload a video or a selection of images to create your TikTok ad.
It's recommended to keep your video 9 to 15 seconds long.
For more inspiration, explore TikTok's Creator Tools to create the best video content for your audience.
When finished, you'll submit your final ad for approval. Once it's live, you can monitor its performance on your dashboard.
Note: The recommended aspect ratio for TikTok ads is 16:9 or 1:1.
5 best practices for running TikTok ads
Here are 5 tips to make sure your first TikTok ad is a success.
Hook the viewer within the first 3 seconds
TikTok makes it really easy for users to scroll past a video they're not interested in. Knowing this, advertisers should use engaging visuals, transitions, or sounds to hook a viewer in right away, preferably within the first three seconds of an ad.
Add background music
The music on a TikTok video is often just as important as the video itself. Your videos should always have background music, and the catchier the song is, the better.
Using trending songs and sounds can also help your video reach more people. Most fo the viral videos on TikTok are of different challenges — and most are based on a very specific sound.
For example, there's a travel challenge that tells users to start a video at home and finish it when they are on vacation. The challenge only works with that specific audio, which now has over 30,000 videos created with it.
To find trending songs, click the "Discover" tab. You can also find trending sounds by scrolling through videos on the app and noting down the ones you're hearing repeatedly. You can click on any individual audio to see the number of videos created with it.
Adapt trends to your niche
Users of all kinds participate in TikTok's trends and challenges, which can range from a choreographed dance to pranks on family members. Trends tend to go viral very quickly.
Brands that are creatively adapting trends to their niche are increasing awareness and growing engaged audiences on the app. European airline RyanAir does a great job with this. RyanAir takes trending sounds and trends and adapts them to the aviation industry.
For a trend in which users are supposed to point out something they don't care about, the airline uses an effect to personify one of its airplanes and lists the following comments it has received from users: "Why is an airline on TikTok?" "They don't even fly to the USA." "Where is the free airplane food?!"
The trending sound then says, "We do not care." The video has been watched 4.5 million times.
Compelling call-to-action
Make sure to end your video with a compelling call to action. Do you want your viewers to book a tour after seeing your ad? If so, tell them where they can find a link to your website. Take it a step further and offer them a TikTok-only discount code.
If you want them to follow you, you can add overlay text at the end of the video saying "follow us for more travel content." They'll then know that you'll be providing them with similar content in the future.
Make sure to call out the next best step your audience should take in the video itself or in the caption.
TikTok ad campaign examples
Here are three examples of travel brands using TikTok to reach their audiences in creative ways.
https://www.tiktok.com/embed/v2/6739823436790615301?lang=en&referrer=https%3A%2F%2Fdeutrix.dev%2Fblog%2Fa-guide-to-tiktok-ads-for-travel-and-tourism-brands%2F
Contiki
Tour operator Contiki launched a hashtag campaign to find a candidate to run its TikTok account.
Contiki encouraged applicants to share their best travel moments with the hashtag #ContikiFindYourPeople. The hashtag challenge was a great way to find unique applicants that are actively using the app, as well as build awareness around the brand's new social channel. The hashtag garnered 1.7 million views.
https://www.tiktok.com/embed/v2/6895566939041565954?lang=en&referrer=https%3A%2F%2Fdeutrix.dev%2Fblog%2Fa-guide-to-tiktok-ads-for-travel-and-tourism-brands%2F
Experience Penang
The tourism board of the Malaysian state Penang uses a TikTok contest to build its audience to over 7,000.
Users were encouraged to create a video using a custom song about the destination with the hashtag #JomPenangExpereince for a chance to win a free stay at top hotels in Penang. The video received over 44,000 views and the hashtag got over 134,000 views.
https://www.tiktok.com/embed/v2/6909110097235021062?lang=en&referrer=https%3A%2F%2Fdeutrix.dev%2Fblog%2Fa-guide-to-tiktok-ads-for-travel-and-tourism-brands%2F
Visit Estonia
Visit Estonia drove destination awareness through a dance challenge. The European nation wanted encouraged people around the world to "dance the tough times away" by performing an Estonian folk dance known as Kaerajaan.
People were encouraged to use the custom music made for the challenge and record themselves dancing in front of the best-known landmarks in their region. Dozens of videos were published from people recreating the dance.
***
Now we'll leave you with some homework: Use this guide to start your TikTok account, if you don't have one already.
Pull inspiration from the above examples to create your first TikTok ad, and report back to let us know how it's going.
P.S. Don't forget about us when you go viral.