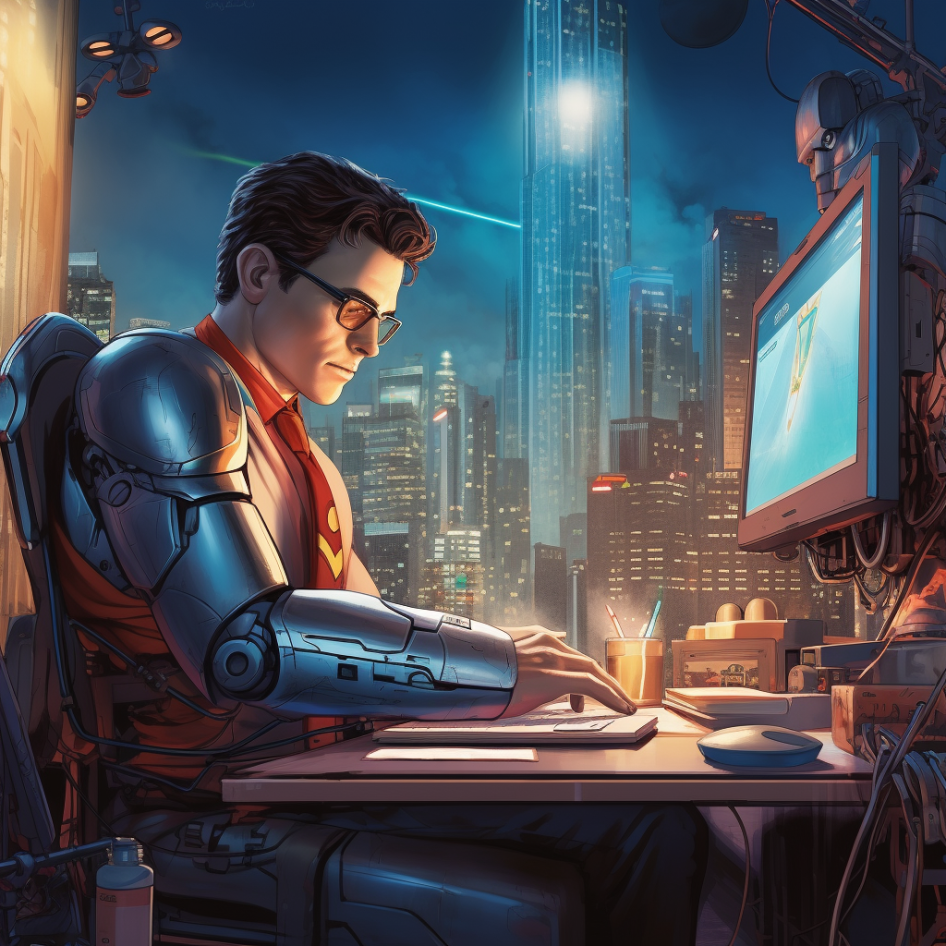 We know there's a lot of buzz around Artificial Intelligence (AI), and you may not think there's anything in it for you. But did you know that there are tools that can be greatly beneficial for you as a tour operator?
From more efficient customer interactions to smarter business insights, AI might be the trusty business partner you didn't know you needed.
In this post, you'll learn about several AI automation examples of how tour operators can leverage this technology to streamline tedious tasks, liberating valuable time and resources.
1. General assistant/smart virtual assistant
​​Intelligent Virtual Assistants (VAs) are the backbone of automated customer interactions. They can handle routine inquiries, provide personalized recommendations, and streamline communication between tour operators and guests.
Operators often use AI-powered VAs to manage online bookings, trip details, and customer follow-ups, freeing up staff for more critical tasks.
Source: Actabl
One example is "Alice" by YOTEL, an AI-powered concierge that facilitates internal staff communication as well as guest-to-staff communication.
On the guest front, Alice handles special requests and tracks luggage, among other things. Before launching ALICE, staff used hotel or personal phones for communication with guests. Now, Alice also provides a channel for staff to text guests after check-in, allowing them to provide a more personalized guest experience.
2. Social media content creation
ChatGPT, a highly advanced AI chatbot that has a human-like way of communicating, can be used to facilitate your social media strategy:
Caption writing: Tell ChatGPT some relevant details about your post — like what services you offer and who the post is intended for — and it will generate several captions for you to choose from.
Strategy advice: Use ChatGPT to help you form a marketing plan for your Instagram profile. For example, your prompt could read: Can you create a three-month social media strategy for my zip line company on Instagram?
Content ideas: We know that brainstorming content ideas can take a lot of time and effort. If you feed the chatbot details about your business, activities, and target audience, it can help you generate a content calendar, topics for posts, ideas for graphics, and more.
Repurposing content: Do you have a blog on your website? If so, you can repurpose that content into social media posts. And ChatGPT can help: Simply prompt it to write a short Instagram post that gives a synopsis of the blog [insert the blog copy].
Here's an example prompt a zipline operator might use to generate an Instagram caption for a new course:
"Can you create an Instagram caption for my zip line company that announced a new course in my park? The highlight of this course is that it happens at night!"
As you can see in the photo above, ChatGPT provides a caption complete with emojis and hashtags ready to be posted on Instagram.
3. Travel planning/booking
If you're a trip operator, you may find AI helpful in building and pricing new trip itineraries. Big Online Travel Agencies (OTAs) players like Expedia and Kayak are exploring new ways to leverage AI technology to streamline their online booking services.
Both have launched plugins that can be integrated with the chatbot to give it additional functionality.
Source: PhocusWire
Expedia, for instance, plans to use ChatGPT technology to provide travelers with hyper-personalized search results. When a traveler asks the chatbot about the top hotels for a particular destination, the suggestions would automatically be added to their Expedia trip board. Then, travelers wouldn't have to spend so much time looking through hundreds of hotel options.
Meanwhile, Kayak's plugin will provide customers with personalized recommendations based on their queries. For example, a user can ask, "Where can I fly to from Chicago for under $500?" and receive relevant destination ideas with ticket prices.
4. Customer service/FAQ chatbot
AI-powered chatbots can handle routine customer inquiries, such as checking availability, providing information about tour packages, or answering frequently asked questions. Expedia's chatbots, for example, have supported 29 million virtual conversations in recent years, saving over 8 million hours of agent time and helping travelers resolve issues faster with self-service.
Chatbots can interact with your customers in real-time, 24/7, which reduces the burden on you and your staff. The more your customers interact with the bot, the better you'll understand their doubts, preferences, and concerns. Based on those interactions, you can create a comprehensive FAQ database and train your chatbot to provide customers with the right answers.
Another use case worth mentioning is translation service. A chatbot can be programmed to support multiple languages, allowing you to communicate with a diverse customer base without the need for multilingual agents. This could be a great benefit for operators that want to attract international customers.
5. Data/Analytics/Business Intelligence
Tour operators can leverage BI dashboards to track key performance indicators (KPIs) and insights in real time.
AI can automate the collection of data from various sources, including your booking systems, customer feedback, social media, and website interactions.
ChatGPT has a new code interpreter feature that facilitates this. You do need a ChatGPT plus account to access this functionality. Once you upgrade your account, all you need to do is click on settings and turn on the toggle button for "Code Interpreter."
Then, you can feed the chatbot raw data — such as your customer feedback — and as it to interpret the information for you. With this new functionality, ChatGPT can even create interactive graphs to better represent the data.
When your data is preprocessed through an AI system, it reduces the manual effort and potential errors involved in assessing it.
AI-powered algorithms can also analyze historical data and customer behavior to make predictions about future trends, booking patterns, and customer preferences. This helps tour operators anticipate demand and tailor their offerings accordingly.
6. Sentiment analysis
Sentiment analysis is the process of better understanding customer opinions, emotions, and preferences by analyzing their interactions online.
Let's say you want to measure the sentiment on a satisfaction survey you sent out after an event. You would copy your survey responses and drop them into ChatGPT, asking the chatbot to do a sentiment analysis for you. You can ask follow-up questions for more in-depth insights, as well advice on what to try next.
Much like paid sentiment analysis tools, ChatGPT will automatically extract sentiments from your customers' interactions — and identify specific aspects of tours or services that customers feel strongly about.
***
The age of AI has ushered in a new era of efficiency and innovation for tour operators. The seven examples we've explored have shown just how AI can streamline operations, enhance customer experiences, and take your travel business to new heights.
It may be time to embrace AI-powered chatbots as your tireless customer service representatives, available 24/7 to cater to your clients' needs. And let AI handle the heavy lifting of data analysis, leaving you with more time to focus on creating unforgettable travel adventures.