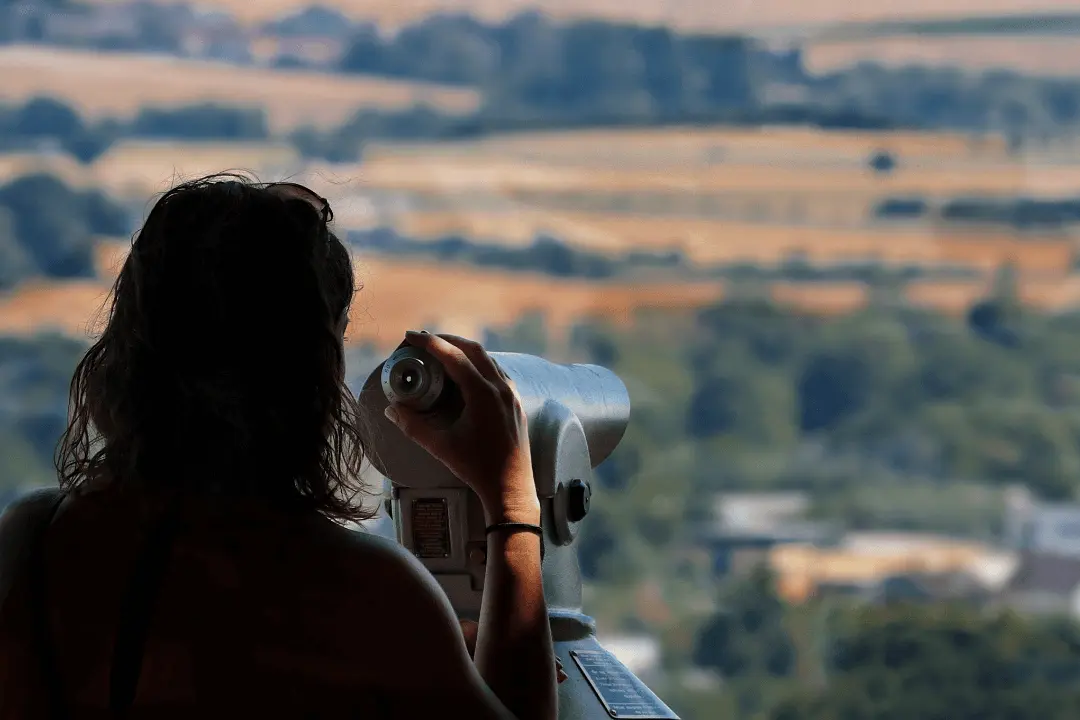 Do you have a strong online presence yet aren't seeing enough direct bookings?
Colorado-based Denver Adventures was in a similar situation. Despite a solid fanbase on Facebook, the operator wasn't able to persuade customers to book through its website.
Something was missing — and it likely had to do with the user experience on the operator's website. When potential customer lands on your site, they should be able to easily learn more about your services, locate your reservation buttons, and checkout in a matter of minutes.
Poor user experience such as an overcomplicated booking process or slow checkout system can push guests right off your site.
Ready to find out how Denver Adventures and other tour operators were able to increase their direct bookings?
In this post, you'll find real-life examples of how operators began driving more conversions through their websites.
Sonoma Canopy Tours invested in a new booking software
When Sonoma Canopy Tours first started, a two-person staff manned the phones seven days a week. This went on for months until the company invested in booking software to automate its online reservations.
But the first booking platform the company worked with didn't quite pan out. It was finicky and did everything but streamline online bookings.
Sonoma Canopy Tours soon realized the need for an intuitive platform that was easy for customers to use. The operator decided to switch over to new software that would make it easier for guests to directly book on its site.
As a result, online bookings went from 55% to 77% of its business. A better user experience also increased the company's share of mobile bookings. Now, 60% of its online bookings happen on a mobile device.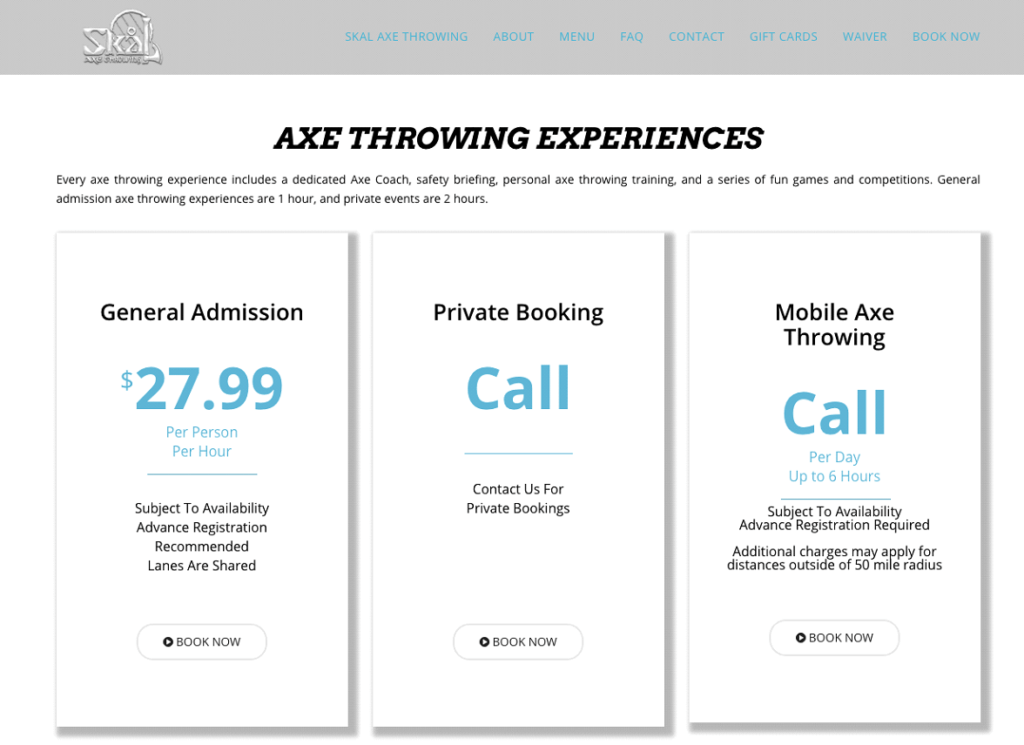 Skal Axe Throwing offers different services to maximize bookings
With five axe-throwing lanes, Mississippi-based operator Skal Axe wanted to keep its facility as full as possible throughout the week.
Owner Daniel McNatt came up with several different offerings to keep his lanes booked at max capacity. His axe-throwing venue offers general admission as well as private lanes to accommodate guests who prefer a more intimate experience.
Private events like team-building activities or birthday parties are another outlet for bookings.
The tour operator knew he had to make it easy for guests to choose between the different offerings online. Whether guests are looking to book a general admission ticket or a private event, his company website clearly lists the different options on its booking page.
McNatt knows that user experience is key in driving direct bookings on your website.
Tour operators should follow suit and break down services in a simple, easy-to-read format so that guests fully understand what their options are.
Cycle Pub captures abandoned bookings
Cycle Pub started as a one-vehicle pedal pub in Bend, Oregon. Today, the company has seven vehicles in its fleet.
The tour operator has been able to max out its tours by partnering with Xola, which has streamlined its online booking process and helped recover lost reservations.
Did you know that nearly 70% of website visitors initiate checkout but abandon their booking at the last minute?
Cycle Pub has been able to increase direct bookings with a feature called Abandoned Booking Recovery. This automates and sends an email to online visitors that haven't completed a booking.
Abandoned booking emails help tour operators continue the conversation with potential guests who might need an extra push to finalize their reservations. Cycle Pub has used this technique to touch base with customers, answer any lingering questions about their tours, and address the issues that are keeping them from booking.
It's been an effective way for the operator to recover lost revenue.
Raise A Glass Tours personalizes the customer experience
Raise a Glass Tours, a luxury wine tour operator in Michigan has been able to increase its direct bookings by offering an excellent customer experience.
Specifically, Raise a Glass uses an automated SMS feature powered by its booking platform to stay in constant communication with its guests.
The operator sends out personalized texts and emails a couple of hours before the start of their tour. Guests can respond with questions or if they're running late, for example.
The tour operator also communicates with guests throughout their tours, which take place at several different bars and restaurants around the city. It's an effective yet personal way to keep guests informed about the tour schedules and timing.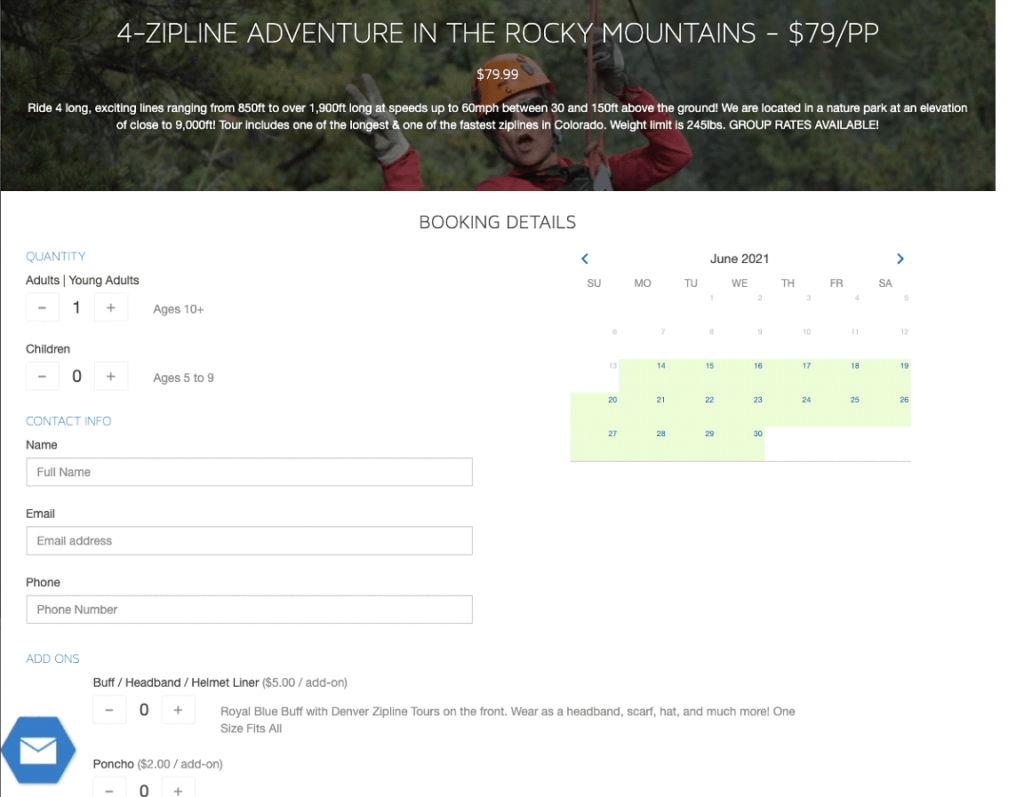 Denver Adventures streamlined its checkout system
Despite a strong online presence, Denver Adventures was only receiving 5% of its bookings online.
The Colorado tour operator realized that it needed to streamline its checkout process to attract more direct bookings. Its website gained a new checkout system based on conversion science, which makes the process as easy as possible to better convert website visitors.
This meant fewer phone calls from guests since they were finally able to book and pay their reservation online without any hiccups.
As a result, online bookings skyrocketed from 5% to 37% during the first two months of adopting a new checkout system.
What do all of the above examples have in common? Each tour operator or hotelier focuses on improving the online customer experience.
Some invested in a new booking software with better checkout systems, while others offered customer incentives to attract more direct bookings.
In sum, attracting more direct bookings heavily relies on your booking software. The best move any tour operator can make to convert more website visitors is to invest in a better online experience for your guests.