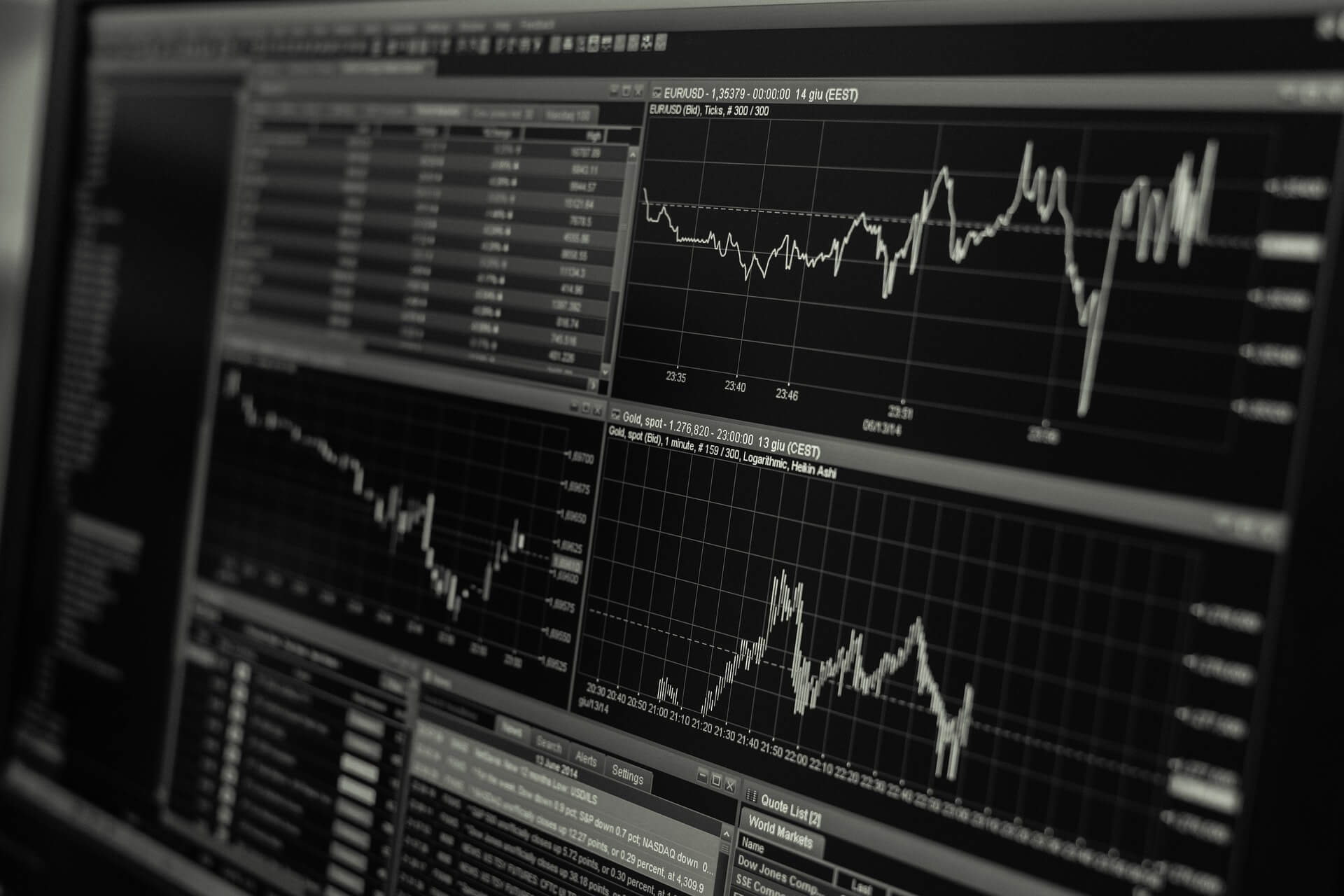 How do you ensure that you are selling the right tour to the right customer at the right price?

Capacity utilization – sometimes referred to as yield management – is the practice of managing available inventory slots and booking volume over a given time period.

This practice was initially pioneered by the airline industry in the 1970s to help maximize revenue (and profit) per seat while giving them an edge over their competitors.

This sophisticated pricing and inventory management technique can take a team of data analysts days to pour over complex pricing and booking data. However, now you can get this same results within minutes using Xola's new capacity utilization report.
In this blog post, we'll walk you through how to use this new report to maximize revenue and increase your profit margins.  
Interested in checking the new capacity utilization report? Click here to schedule a demo with one of our product specialists.
Get a detailed snapshot of your most popular tours and experiences at any time slot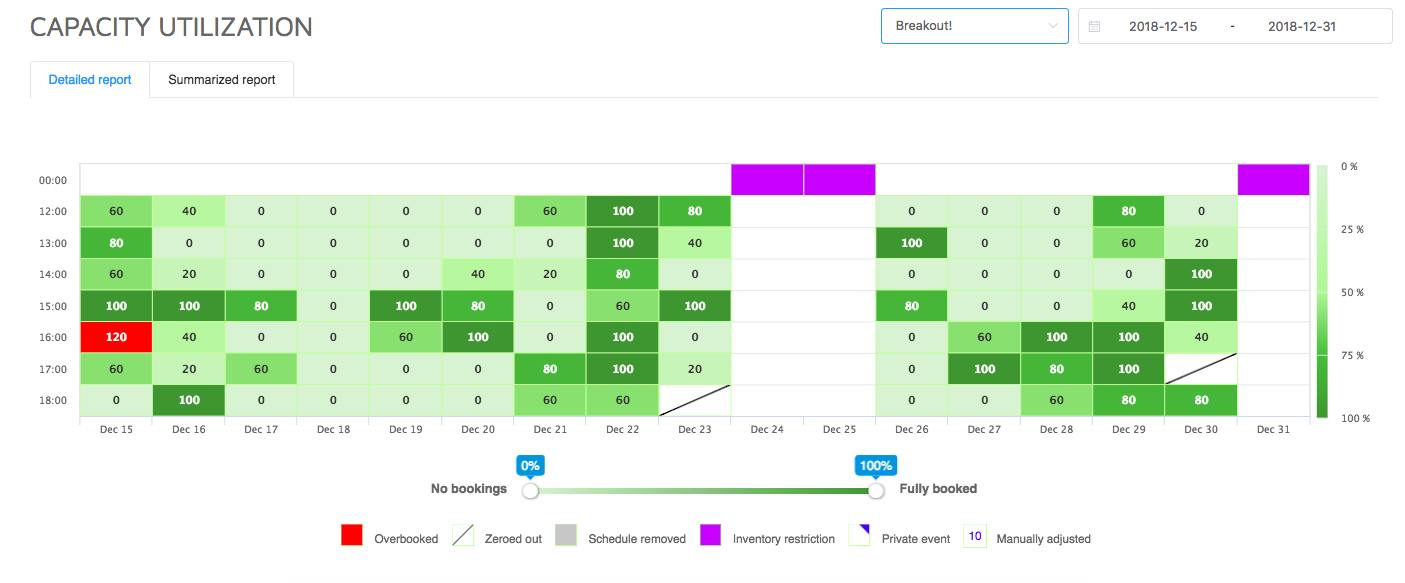 How many of your listings were booked at or above 75% capacity in the last month? What about how many were operating under 25% capacity?

The Capacity Utilization Report can help you see how specific listings are faring over time so that you can make informed data-driven decisions and adjustments. You can use the heatmap functionality to isolate a specific listing and gauge overall booking capacity for each time slot.

You can also see this data broken up by day in both line graph and table formats.

For instance, if you run a whitewater rafting company and each excursion has five rafts with six people in each one, you have a maximum capacity of 30 people per trip.

If you sell 27 spots, you can figure out your yield percentage by dividing 27 by 30. This means that you are operating at 90% capacity.

This can help understand your most profitable and least profitable tours and time slots.

This data can help you make critical staffing decisions such as when to hire another employee or if you need to adjust staff schedules to accommodate your busiest days and times.

For example, if you run an escape room and notice that all of your rooms are operating at or above 90% occupancy from 2 pm – 10 pm but the majority of your staff work 9 am – 5 pm, you may want to adjust your team schedule to reflect your busiest times. Having more staff available from 2 pm -10 pm means that you can help guests faster and provide a better customer experience, which can lead to repeat business, word of mouth referrals and more positive reviews on sites like TripAdvisor.
Compare the total booking capacity with your guest count

In addition, you can also use this report to see your overall customer numbers and booking capacity rates. This can help you see spot trends and see patterns over a given month.

For example, you can export your data as a CSV file, and then upload it to your accounting software (or hand it to your accountant) to run detailed business projections for the next month, quarter or year.
Create lightning deals to fill underutilized inventory spaces
When armed with this data, you can make intelligent pricing decisions based on your customers and market demands.

For example, if you have an early morning tour slot that is consistently operating at only 25% capacity, you may choose to offer a lightning deal.

A lightning deal is an automatic chat feature that initially qualifies your customer when they arrive on your site and then shows them relevant offers.

This can work well for your most price-sensitive customers, who care mainly about getting a good deal than the time of the tour. These less-desirable time slots are now running closer to capacity, and you don't have to discount tours during your peak hours.

In conclusion, you can use the capacity utilization report to understand your most profitable listings as well as time slots. This can help you make informed data-driven decisions to maximize your company's revenue and increase your profit margins.
To learn more about how Xola can help you improve your website, optimize your checkout, and streamline your booking management process, click here to schedule a demo with one of our product specialists.