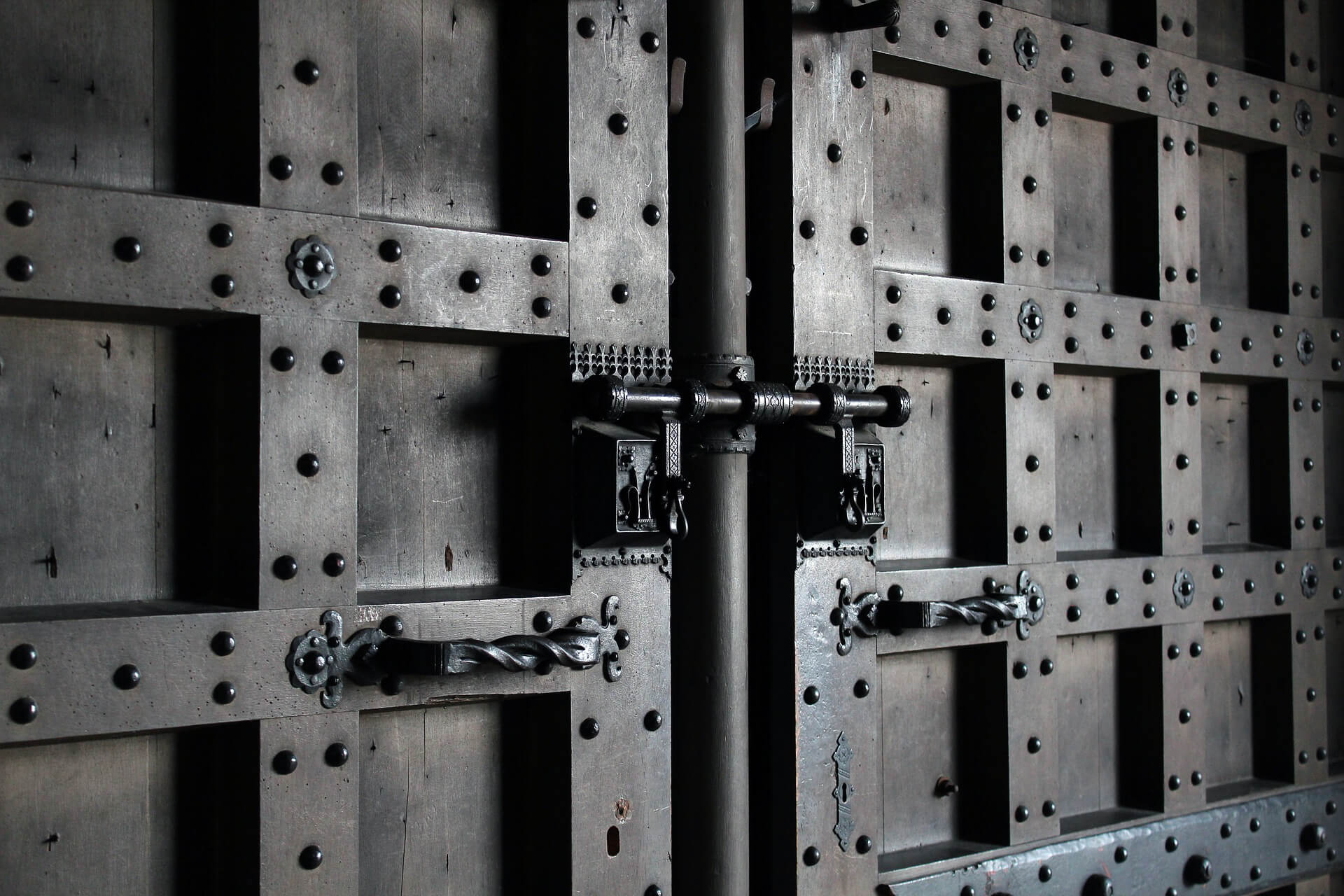 How do you ensure you are selling your escape room experiences at the right price to the right customer?

Price your escape room experience too high, and you could be losing out on a lot of customers who can't afford you.

Price it too low, and your profit margins aren't there to make it a sustainable strategy.

One way to strike the right balance between supply and demand is to use yield management best practices.

Yield Management is defined as "the practice of adjusting your pricing to match booking demand to maximize revenue during your high season and increase revenue during the slow season. This means changing your prices to match ongoing fluctuations in supply and demand."

In this post, we're going to take a closer look at how escape rooms can implement these techniques along with three possible use cases.
Why should escape rooms use yield management?
Yield management can help most escape room businesses get more bookings and increase their profit margins.
Here are a few signs that you should give it a try:
If you have a limited or fixed amount of inventory
Your listings are time-constrained and lose value after a specific date or amount of time
Use Case 1 – Groupon Deals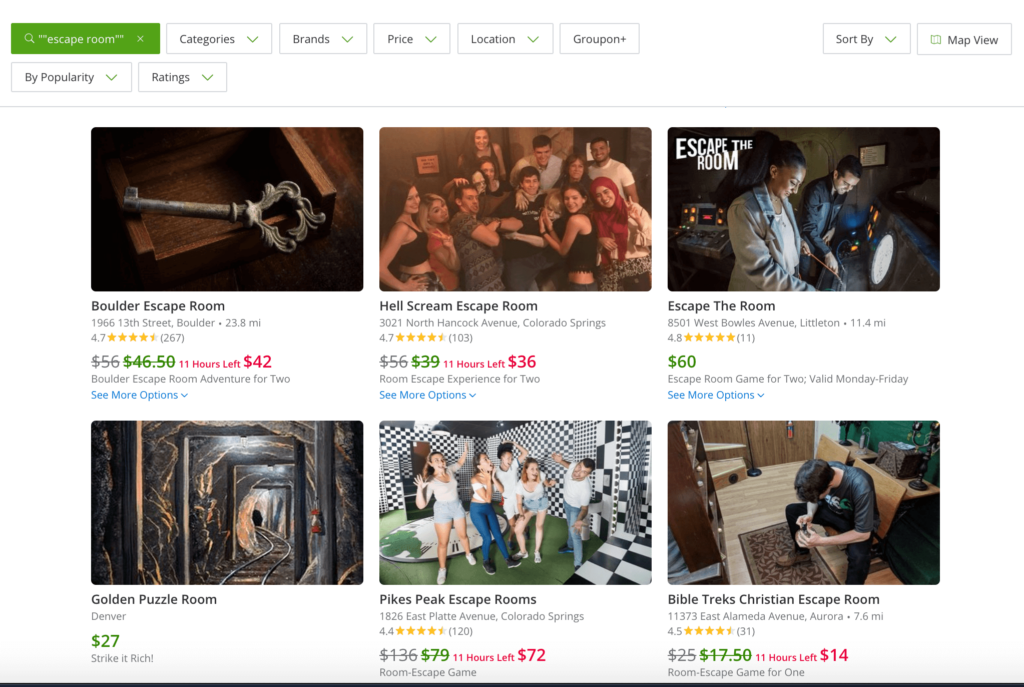 While Groupon can help you increase brand awareness and get more bookings, there are real downsides to the platform since you not only have to offer a substantial discount but also pay Groupon a commission. This means that if you are not careful, you can wind up selling so many experiences that you go out of business because you can't fulfill them profitably. You can avoid this negative outcome if you know the following – current booking volume, booking capacity rate, any inventory/booking limits, how long you want to offer the deal, tour prices, as well as your operating expenses. Then, you can set a cap on the number of bookings made through Groupon or increase the rate once a certain amount of bookings are reached.
Use Case 2 – Corporate Bookings and Group Discounts
Another example is when you are deciding on pricing for group discounts or any corporate bookings, such as team retreats. It is standard to offer a discount when a large group books with you. However, just like with Groupon, you want to make sure to run the numbers to make sure this is feasible for you.
Use Case 3 – Lightning Deals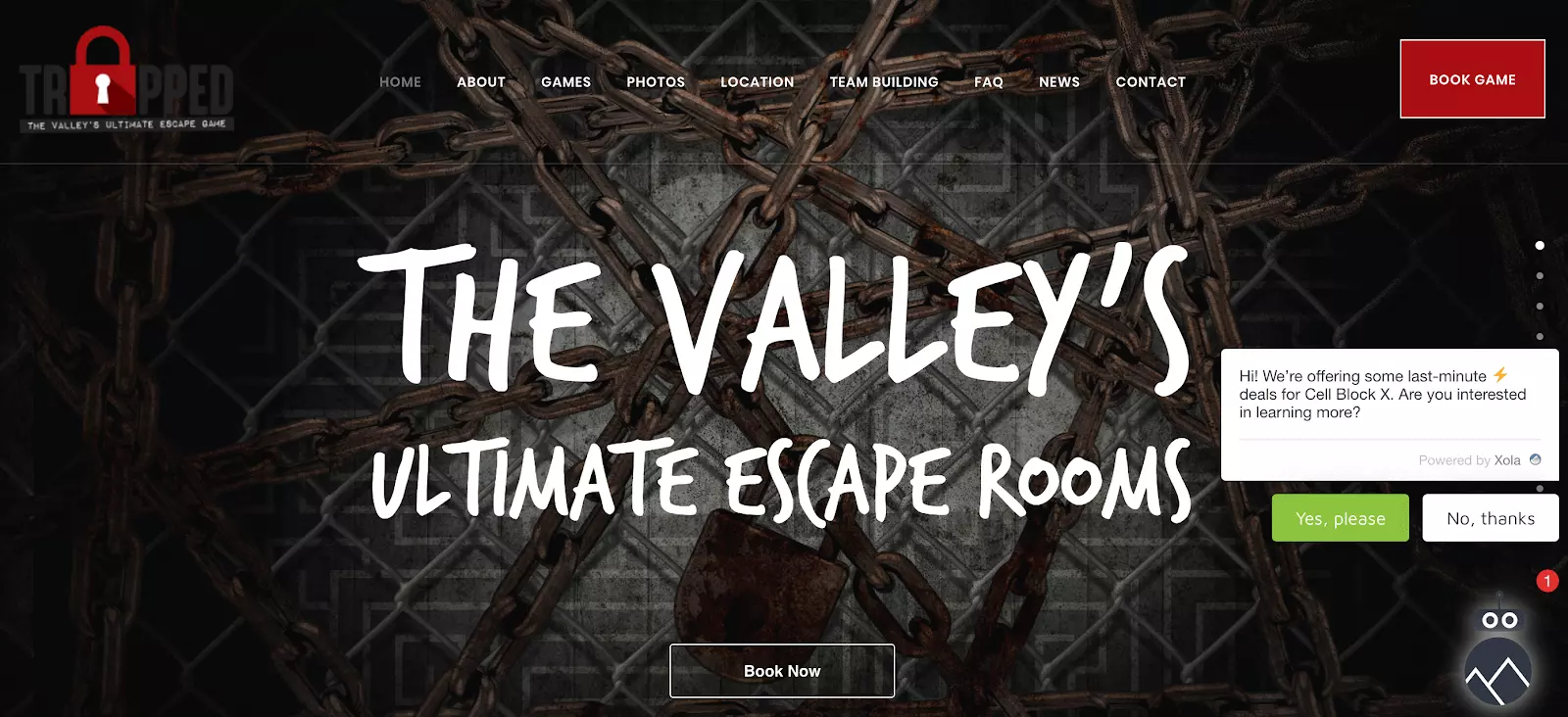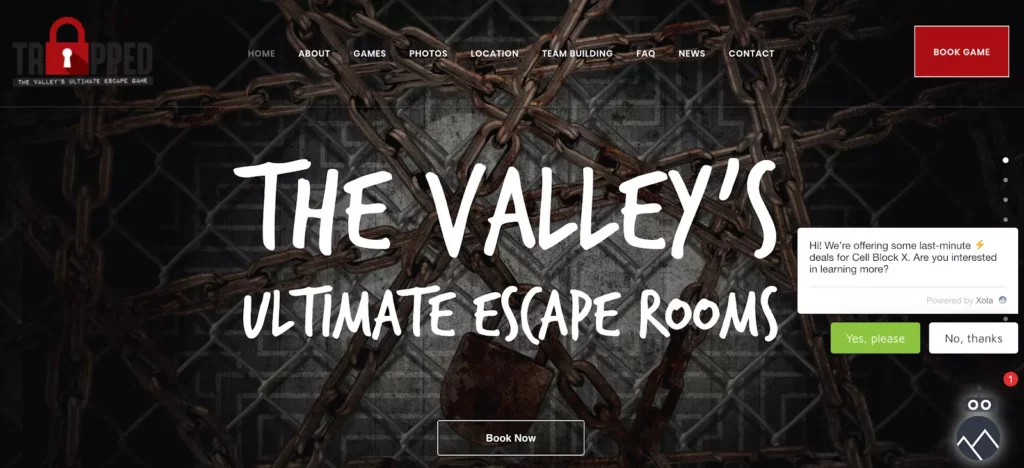 If your escape room has certain days of the week where you are busier – such as Thursdays, Fridays, Saturdays, and Sundays, you can create incentives for your most price-sensitive customers to book on less busy days. One sales tactic to do this is through Lightning Deals, which is "an automated chat feature that initially qualifies your customer when they arrive on your site and then shows them relevant offers" For example, you can offer a 10% discount for price-sensitive customers to book on Tuesdays at 11am.
Pro Tip – You can check out Xola's Capacity Utilization Report to get a detailed snapshot of your busiest days and times. Learn more here.
How to start implementing yield management strategies in your escape room
The first step is to start using the Capacity Utilization Report within your dashboard to get data on your busiest days and times.

And if you are interested in creating any lightning deals to fill any underutilized time slots, just log into your account, go to the Xola App Store where you can find Lightning Deals along with dozens of other apps and functionality. Then, install the App on your account to get going.

Not a Xola Customer but interested in checking out the Capacity Utilization Report and/or Lightning deals? Click here to schedule a demo with one of our product specialists.