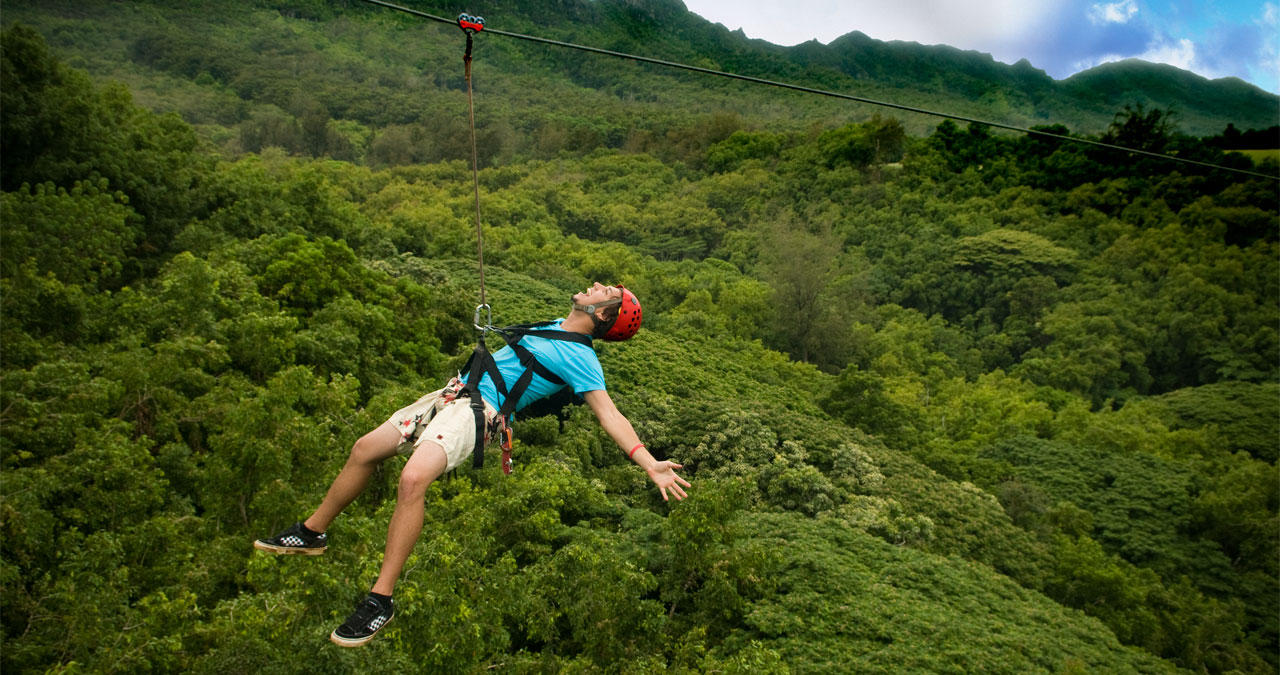 How Guides Can Make or Break Your Tour
Stop me if you've heard this one before: You're a zip line operator and it's the middle of the high season. You're dealing with dozens of reservations, last-minute walk-ups, your equipment and inventory are all scattered, and your ultimate goal is to provide a safe, high-quality tour. In this kind of chaos, some operators might feel the need to focus on one priority at the expense of another, imperiling their businesses not only from a profit standpoint, but from a safety one as well. But you don't have to. Instead, invest in your company's greatest asset: your guides.
Guides are not just the people that shepherd guests from treetop to treetop. Their effectiveness improves your ability to operate safely, at high capacity, and to provide a memorable experience when all your other resources are at their limits. Here are the three reasons why guide management should be your top business priority: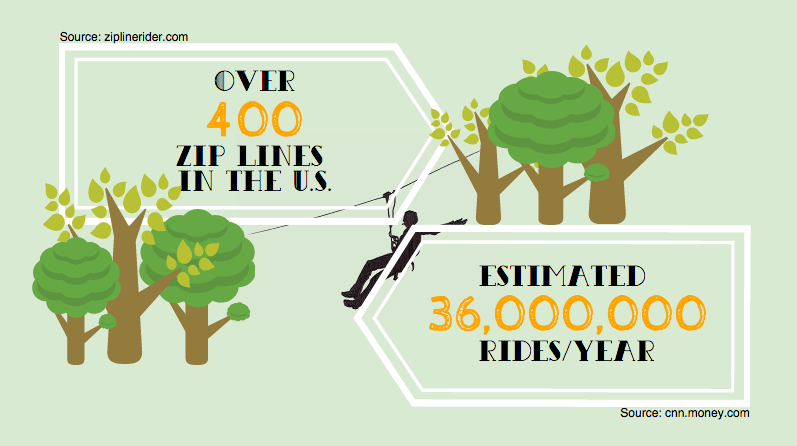 Capacity
A mainstay of many zip line businesses is their ability to offer a large quantity of tours to accommodate their high volume of customers. The only way to accomplish this, says Lori Pingle of ZipZone Canopy Tours, is by taking into consideration the number of guides your business can support.
Lori is an expert on the issue of guide management. Not only does she own ZipZone, but she also co-owns Get a Grip Adventures, a company that consults zip line and canopy tours on a range of issues, including staff training.
"The trickiest thing is always staffing," Lori notes, "you want to have enough staff for your busy times, but not so many staff that people quit during the slow times."
"And that is almost impossible," she adds.
Nevertheless, Lori has found some work-arounds to this perennially tough issue. In an area like Columbus, Ohio that doesn't see significant numbers of vacationers, zip line staffing can be very seasonal. Under these circumstances, teachers often make excellent staff members. "In the summer, they want to work all the time and in the fall they only want to work Saturdays."
Lori cautions that this strategy might not work in areas with high tourist traffic, in which case businesses will want full-time staff year-round. In seasonal regions, however, this tactic helps tours operate more efficiently.
"Ultimately, when we have a really big weekend, we have a longer list of staff, and we're able on moderate weekends to give people time off."
Safety
Running at full capacity means offsetting any potential delays. The best way to do that is by prioritizing staff safety training to ensure that everything runs smoothly and securely. Injuries are an operator's worst nightmare. The more prepared your guides are, the less likely they will be to put themselves or others at peril.
To run a highly efficient and safe tour, Lori heavily invests in her guides' training time. This means:
Giving guides enough time to learn and practice the skills before performing on the course
Fostering a low-stress environment where guides can feel free to ask questions and proceed at their own pace
Emphasizing how important guides are to the entire operation
This last point is especially important. Guides are your eyes and ears on the course. They interact most intimately with the equipment and the lines and can notify management if anything isn't working or could pose a serious threat to safety. Those in the industry agree that the one thing that business owners don't do enough is listen to the staff. The most successful companies cultivate a culture of open communication between the staff and management to complement strong training programs.
"I might go two or three weeks without being on our course, but the guides are out there every day," Lori adds. "If something's going wrong, it's doubtful that I'll be the one to figure it out first."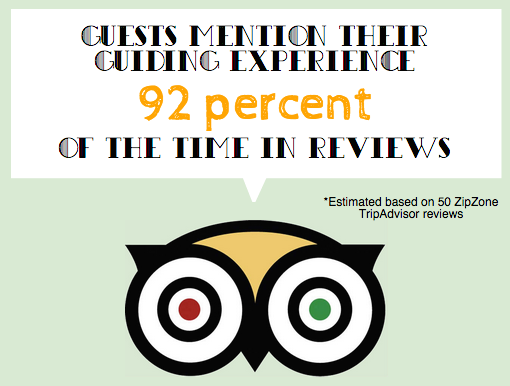 Experience
Many operators agree that making memories is at the heart of their businesses. Paul Cummings, a consultant at Strategic Adventures, knows that "guides can make or break a tour."
For Lori, having guides that leave lasting impressions on guests are her biggest business success. "Really good staff equates to really happy customers," she says. And her customers are not only going home satisfied, they're actively sharing their experiences all over TripAdvisor. Based on a sample of 50 reviews, customers enthusiastically mention their interactions with guides 92% of the time. In other words, ZipZone's staff is memorable. With that kind of team, it's no wonder that ZipZone is #1 in Columbus, Ohio on TripAdvisor.
---
Great Guides Are Key
By not investing in your guides, you're not investing in your tour. Stop choosing between your business priorities and use guide management as a way to tackle your company's most important features. Guides are the key to building the smooth, safe, and high-quality operations that zip line companies strive to achieve.