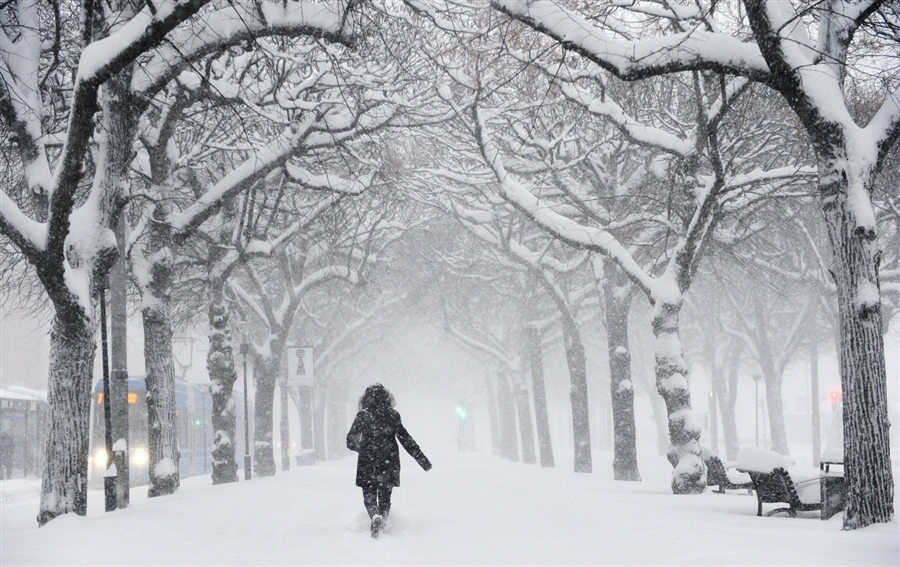 This is the first article in our new series, "The Off-Season Chronicles," which will outline the best ways to keep your business thriving as tour season slows.
Stay in Touch
Time is money, especially for tour operators trying to run a thriving business. Come winter, you can finally pick your head from making bookings, managing your staff, and running your company, and start planning ahead to next season. The best way to set yourself up for a successful year ahead is to keep your customers engaged, restlessly awaiting the spring.
While cooler weather can keep potential visitors cozied up on their couches rather than out on your tour, this holiday lull is really a business opportunity to pursue a concerted engagement campaign. Following these strategies to impress your client-base and keep them excited for next season.
Highlight reel
The end of the year is a great time for a look back at all the accomplishments you achieved this season. Communicating milestones not only show customers what you're doing for them, it also allows you to express your thanks to your customers for all that they've allowed you achieve. Maybe you hired more staff this season. Perhaps you improved upon a customer recommendation or review. Take the time to pat yourself on the back and acknowledge the customer contributions throughout the year that helped you realize these goals.
You can communicate these showcase moments in several ways. Video is a powerful medium if you have the resources for it. Otherwise, many operators might opt to send out an email newsletter.
Pro tip: keep the email short but include links to any promotional material. With the extra real estate, you could include other links to your team bios, holiday gift information, or other relevant pages. No one likes to read a novel in their inboxes.
Giving back
Find out what it is about your company that customers truly love. Was it a tour? Was it a place? Was it a person?
Conventional wisdom at the holiday season says flood your customers with opportunities to buy, buy, buy. But this year, take a moment to consider who your customers are and what part of their experience they really valued.
Coupons can surely be a popular gift in many cases, but perhaps your customers might appreciate a beautifully-taken picture from your tour, instead. Seek to surprise your clients and be creative about gift-giving this year.
Personal touch
We all know how much handwritten notes mean nowadays. Even tour operators that don't have client addresses can still personalize an email to truly appreciate all-star customers. The best notes are genuine and detailed. Here's where your staff can lend a hand as well.
Oftentimes, those that leave positive reviews on TripAdvisor credit their stellar experience in part to their guides. Go back and reference your company's profile and read all the things that made that customer's experience memorable.A note from that member of your staff could make all the difference.
Guides might remember a unique trait about the recipient that could make an otherwise generic email exceptionally special. Do they have a family? Did they do your tour as part of special vacation? At the very least, you can connect on the fact that the customer especially enjoyed your activity.
Make it fun
Give your customers a reason to celebrate! Setting up contests on social media can be an exciting way to engage customers in large numbers.
If you're going to start a social media sweepstakes, it's important to know why you're doing it. What are you trying to achieve? Make sure you have goals in place that you can measure as the contest develops.
It's also easy to let these types of events drag on. Contests that are shorter, however, have a greater chance of going viral. Does the Ice Bucket Challenge ring any bells…? Keeping the duration minimal also compels your followers to act quickly and decisively if they want to participate.
Some ideas for contest themes:
Photo submissions: Tour providers have so many visual assets given the unique, typically outdoor nature of their activities. Have your followers submit their best photos from this year and offer a prize to the winner.
Partnership: Partner with another business and raffle off an eye-catching prize. Maybe you can use your concierge partnerships to score a deal on a weekend hotel stay. People can sign up by completing an entry form. Encourage people to like your Facebook page or follow you on Twitter to get updates about the raffle.
Live the dream: Use your company values to connect with your followers. Define the values that make your tour unique: does it inspire fearlessness? Does it require an open mind? After you brainstorm that, offer a prize (private tour, free rafting trip, etc.) and have followers submit nominations of people that exemplify those same values. Check out this essay contest example from Tires Plus.
Make the most of your time
The most important lesson to take away from all of this is that time is your greatest ally. Going into low season, it's important to use any gained time in a productive way to help your business thrive throughout the year. Engaging customers is one easy way to start the transition from high season tours to the holiday slow down. Stay tuned for more editions of The Off-Season Chronicles!