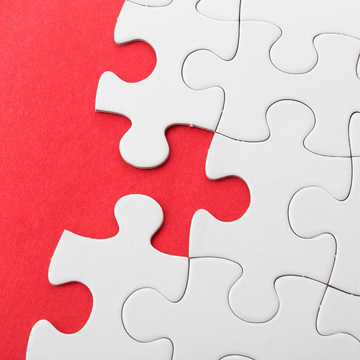 Your day-to-day business operations generate a whole lot valuable data. Everything from customer booking behavior to tour guide scheduling to equipment inventory generates information that can be used to improve how your tour company operates.
Also known as operational data, this kind of information-tracking can paint a picture of your processes and workflows. Specifically, it can help identify what's working well and what needs improvement.
In this post, we'll discuss ways in which tour and attraction operations can leverage operational data to improve the guest experience.
What is real-time operational data?
What's the difference between operational and strategic data?
4 examples for how to apply operational data to improve guest experience
What is real-time operational data?
Operational data refers to the information collected from your day-to-day operations.
Real-time operational data may include things like customer behavior, equipment inventory, and sales as they're happening. Categorized as transactional data, this information can be used to explain specific business events.
An attraction's operational data will provide it with the most up-to-date view of specific areas within its business operations — such as how many people have entered the attraction and what equipment has been used (and how often). This data can be used to meet short-term goals and offset immediate issues that may come up during daily operations.
Here are a few other types of information that may fall into this category:
Information about your suppliers
Accounting
Guide management / scheduling
Capacity utilization for equipment
IT operations
Operational data should be collected and stored over time, giving business owners valuable insight into their core processes and operations.
What's the difference between operational and strategic data?
While operational data focuses on real-time daily operations, strategic data is used for long-term planning. Strategic data helps operators make big decisions that will guide the overall direction of their tour company or attraction.
On the one hand, operational data ensures your daily activities are running smoothly. Meanwhile, strategic data is used to keep your company profitable in the long run.
The latter can include customer behavior analysis data that helps you better understand and meet guest expectations. It can also include future revenue projections that help you make decisions about adding a new tour or building a new ride.
Your operational data can, for example, tell you how efficiently employees are working on a day-to-day basis. When you look at that data along with revenue projections and historical booking data, you can make the right hiring decisions based on information collected over time.
Both operational and strategic data can help you make a SWOT analysis, or identify your strengths, weaknesses, opportunities, and threats.
4 examples for how to apply operational data to improve guest experience
All the data collected during your day-to-day operations can be used to make changes — both big and small — in your guest experience. The end goal is to consistently improve your experience so that guests become loyal to your brand and rave about it to friends and family.
Let's take a look at how different travel companies have done just that.
1. Disney's MagicBands
Disney's MagicBands is a perfect example of this.
The MagicBand is an internet-connected device that acts as a guest's theme park ticket, hotel room key, and credit card. The band can be worn like a watch. Guests can easily scan the band to order food, buy a souvenir, or check into a virtual queue without ever having to reach for their wallet or phone.
The MagicBand came about as a solution to declining guest satisfaction at Disney World, the operator's flagship theme park. Guests were frustrated with Disney's notoriously long lines, among other issues.
Disney began studying its operational data and found that the traditional ticket window and turnstile entrance caused long wait times that negatively impacted guest satisfaction. The MagicBands could solve this by allowing guests to scan their band and enter the park much more easily.
The Disney team further studied visitor behavior to determine how the wristband could be most effective for both visitors and park staff. The technology evolved to become an all-in-one device that guests can use to facilitate several actions during their visit, from checking in to a ride to paying for food.
The result was a seamless experience for guests, who no longer needed to wait in long lines to enter the park or get on a ride. They no longer needed to worry about losing their room key or even bringing their credit cards, since the band functioned as both.
And guests aren't the only ones that benefited from the bands: Disney and its staff gained access to unparalleled data on guest behavior inside the park, which is made available through their MagicBands.
2. Disney's virtual queues & Genie Plus
In 2019 Disney also launched virtual queues. Disney's busiest rides can generate hours-long lines, and it's no secret that guests are less than enthusiastic about standing in them.
The virtual queue solution allowed guests to join a virtual line and come back later when it was their turn — meaning they could roam about the park instead of losing half of their day standing in a physical line. This was especially useful for new, highly anticipated rides, where Disney predicted there would be massive lines and crowding.
Now Disney has also come out with Genie Plus, a reservation tool available at Disneyland Resort and Walt Disney World. Once guests pay for the service, they can log onto the Genie Plus app and choose the next available time for their preferred attraction. Then, they can bypass the standy line and go through the faster, less crowded Lightning Lane.
3. Denver Adventures found a photo solution
Zipline tour operator Denver Adventures was running into the same problem over and over again. Guests were stopping in the middle of the zipline course to take photos, which not only delayed the tour but also put their safety at risk.
The operator recognized that guests had a strong desire to register their experiences, but the current situation was putting everyone at risk. This drove the company to find a solution that not only eliminated the safety risk but also capitalized on the guest's love for photos.
Denver Adventures partnered with Fotaflo, a photo and video solution software that makes it easy to store, organize and send photos to guests. The company began teaching tour guides how to capture the best photos of guests so that the guests themselves could just enjoy the tour.
These photos were then quickly transferred over to an online gallery and available for sale at the end of the experience. When guests saw that the guides themselves were taking photos, they didn't feel as pressured to pull out their own phones.
4. Cathay Pacific personalizes the onboard experience
Cathay Pacific strives to provide its first-class customers with a highly personalized experience. One of the ways the airline achieves this is by collecting data about the passengers' alcohol consumption.
For example, if Customer A always ordered a glass of red wine with his or her dinner, the airline will remember that. Then, flight attendants on a future flight will offer that customer red wine with dinner.
The airline can provide customers a tailored experience by simply tracking customer behavior on a day-to-day basis. In turn, the guest experience is elevated and stands out among its competitors.
***
There are endless ways in which your operational data can help improve your guest experience, and now you've been given a few examples of what that can actually look like.
This is why it's so important for tour and attraction operators to track and organize operational data — two things that a booking software like Xola can do for you.