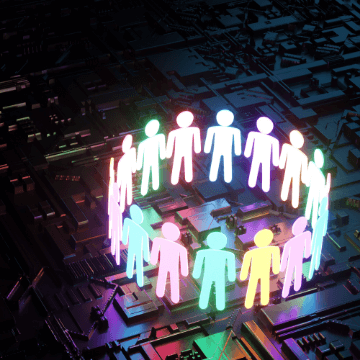 In the latest stride to make its theme parks more welcoming for all, Disney changed its staff appearance policies to allow gender-neutral hairstyles, jewelry, tattoos, and more costume choices.
The changes come after a year of social justice protests and a nationwide push for more diverse and inclusive travel industry.
When travel came to a halt in 2020, tourism companies began looking inward and asked themselves, "How can we create a more diverse and inclusive experience for our guests?"
Making an attraction more inclusive means creating a guest experience that equally welcomes people of all races, genders, and cultures. It also involves making the venue accessible for people with disabilities, such as hearing or visual impairments.
Now, theme parks and attractions around the country are re-evaluating their policies, branding, and messaging to make their experiences more accessible and inclusive for all guests.
What does it mean to make your attraction more diverse and inclusive?
For Disney, inclusivity means making its theme parks a place where everyone is welcome.
Disney has had notoriously strict appearance guidelines for its employees that dictated what hairstyles, facial hair, and accessories were deemed appropriate. Beards, for example, were forbidden until as recently as 2012.
But the theme park is realizing that these guidelines restrict employee expression and don't fairly reflect the diversity of its staff and fans who visit the parks.
"We want our guests to see their own backgrounds and traditions reflected in the stories, experiences and products they encounter in their interactions with Disney," chairman Josh D'Amaro said. "And we want our cast members — and future cast members — to feel a sense of belonging at work."
Aside from updating its appearance guidelines, Disney is also retheming rides deemed racially insensitive and adding advisories to existing content that negatively depict different groups of people and cultures.
What attractions can learn from Disney's recent DEI initiatives
Attractions are going public to show all guests the changes they are making to better accommodate them. Most have crafted diversity and inclusion statements so that guests can keep them accountable.
The Detroit Zoo, for instance, states that its programs and facilities are fully accessible to the "diverse communities and audiences" that make up southeast Michigan.
The zoo started an initiative to make its facilities, programs, and events more accommodating for people with sensory challenges in 2019. Visitors with autism, dementia, PTSD, and similar conditions are sensitive to overstimulation and noise.
Zoo staff has been trained to recognize guests with sensory needs and how to handle a sensory overload situation. Sensory bags with noise-canceling headphones, fidget tools, verbal cue cards, and weighted lap pads are made available to guests and a dedicated quiet room has been created.
Disney's Disability Access Service is also designed to accommodate guests with unique needs, specifically those who are unable to stand in line for long periods of time.
The service allows guests to schedule a return time that is comparable to the current wait time for the ride or attraction. Disney has also created designated "break areas" throughout the parks for guests struggling with overstimulation.
The Monterey Bay Aquarium in California also lays out its inclusivity initiatives on its website.
"We're committed to fostering a welcoming, inclusive environment where individual differences are accepted, respected, appreciated and valued," the aquarium states. It then lists several steps it has taken, such as creating an all-gender restroom and offering noise reduction headphones.
By sharing this information on its website, the aquarium not only informs its visitors of the services available to them but also helps drive positive change in the attractions industry.
The popular aquarium is made accessible for physically disabled guests by providing elevators and ramps located throughout the facility. Wheelchairs are also available free of charge.
All videos in the exhibit halls have captions in English and Spanish; there's an all-gender restroom; and sensory bags with noise reduction headphones are available for guests with those sensitivities.
Attractions are also striving to make their staff — especially those in leadership positions — more diverse as well.
A new generation of executives is coming into cultural institutions across the country, including the Hammer Museum in Los Angeles and the Metropolitan Museum of Art in New York City, to promote more diverse recruiting efforts and improve internal social issues.
In a move to make them more accessible to everyone, the Met Museum hired its first chief diversity officer in 2020. Lavita McMath Turner has been tasked with making the museum a more inclusive environment.
***
In conclusion, attractions are in a position to better serve their audience as a whole.
By improving the guest experience for all, tourism attractions can make a wider range of visitors happy. Attractions can set an example and lead in making the travel industry more inclusive.