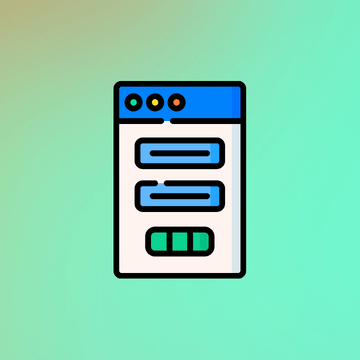 Every great tour website needs an efficient booking system to capture new reservations.
Without one, you'll need to collect guest information manually. This might be easy to do when you are first starting out, but as you grow you may struggle to keep up with all the new bookings. Worse yet, you may run the risk of overbooking.
In this post, you'll learn about the importance of a booking form creator and the ease of creating one through your booking software.
What is a booking form?
A booking form is a method used by most tour operators to manage bookings.
Whether your company offers walking tours, boat excursions, or cooking classes, a booking form will help you collect all the necessary information from your guests online.
These forms allow you to quickly make a reservation through your website, rather than having to pick up a phone and take down the information by hand.
Why do you need one?
The goal behind every travel website is to convert visitors into paying customers. The easiest way to do so is to allow website visitors to book directly through your site.
A booking form makes that possible. Whenever a guest checks out on your website, they'll fill out a booking form with all of their information. This includes their name, email address, party size, tour preferences, and special requests.
Now, you'll have all the information you need about this guest in a single form. This makes it much easier to organize their responses, too, including phone numbers and emails that you may use to reach out to them in the future.
Overall, a booking form makes it easy for your guests to book a tour on your website. These booking forms are typically mobile-friendly, ensuring that your guests have a seamless booking experience no matter across all devices.
What should be included in a booking form?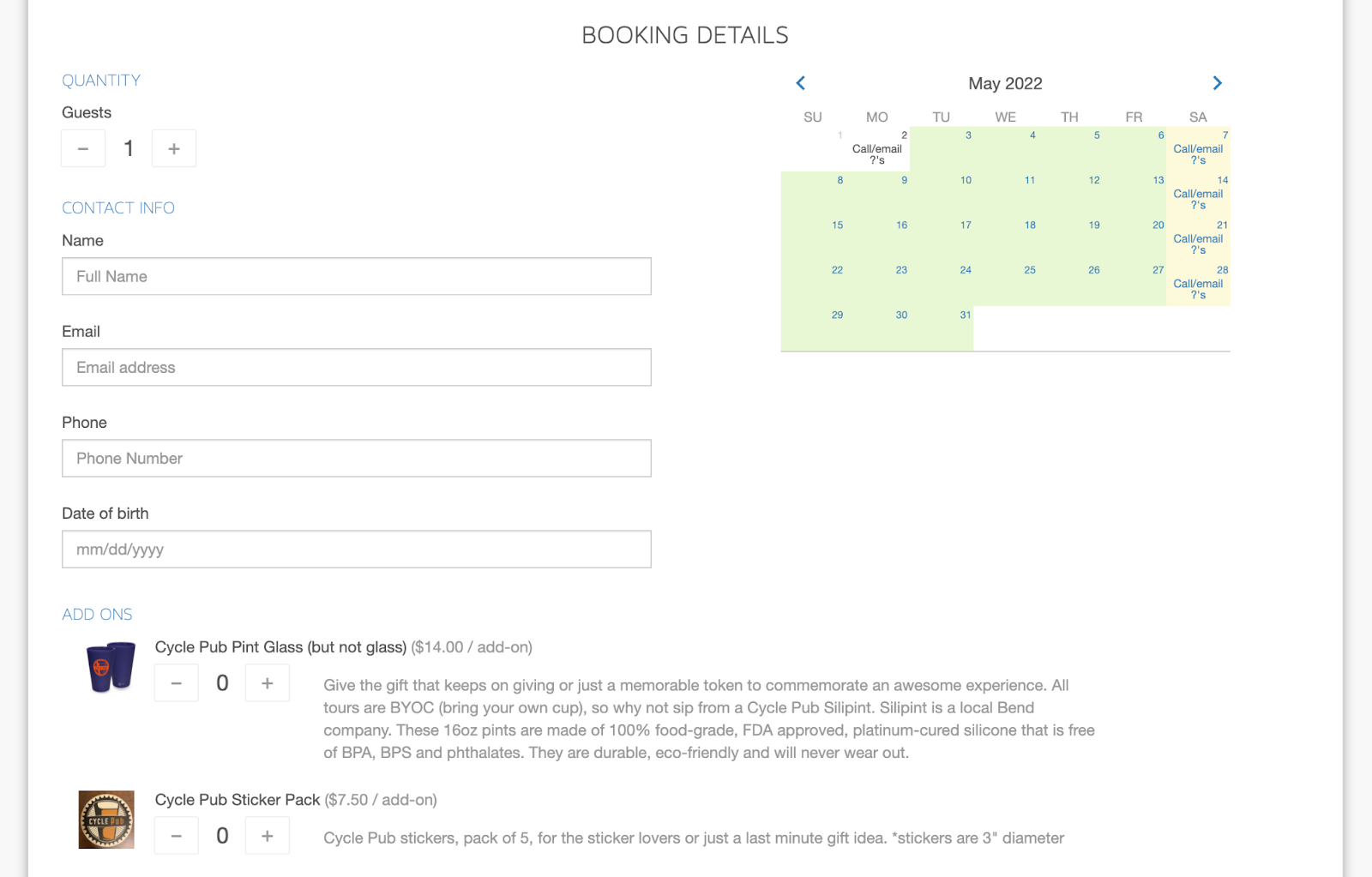 Think of all the information needed to make a booking. Your booking form should collect all your guest's personal information, as well as details about their desired tour or activity.
Guest name
Date of the booking
Number of guests
Email
Phone number
Date of birth
Add-ons (optional)
Add-ons are an optional addition to your booking form. As your guests are filling out your booking form, they may come across an add-on that catches their eye. Since they're already in the process of checking out, they're more likely to add extra services to the cart which in turn increases your average order value (AOV).
In this example above, the cycle pub operator lists its most popular add-ons right under the booking form, including a branded pint glass and sticker pack.
This is a strategic way to upsell your experiences and boost your average order value.
When to DIY vs. using booking software
An online reservation system is necessary to running a successful tour operation.
There are several ways to receive reservations from your customers. You can create a booking form with a plugin on WordPress, Google Forms, or even pen and paper. While these DIY methods may be fine for the first couple of months, you'll soon outgrow their capabilities.
As your booking volume picks up, you'll find yourself scrambling to keep track of customer names, send confirmation emails, schedule guides, etc. — all while trying to run a smooth operation.
Overall, the best booking solution is one that automates these processes for you. When you upgrade to more sophisticated booking software, the time spent managing your bookings can now be dedicated to growing your business.
Booking software allows you to showcase tour availability on your website so that guests always know what dates and times are open for booking. In other words, they won't need to call you to check on available tours.
A great booking software like Xola will also provide your website with a fast and easy checkout. Guests will be able to pay for the tour or experience through convenient online payment methods, which will drive more direct bookings through your website.
Better yet, your booking software will make things easier for you on the back-end. Everything from booking confirmation emails to guest rosters to tour guide schedules can be managed from a single, streamlined dashboard. Through Xola's mobile app, your tour company can even be managed on the go.
***
In conclusion, the best booking form creator is booking software made for tour companies like yours. Aside from making it a breeze to book through your website, the right booking form will collect and store the necessary information from your guests automatically.
This way, you can focus on attracting new bookings rather than managing existing ones.