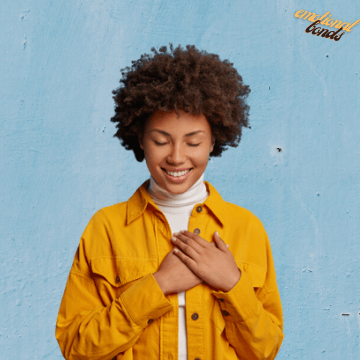 By Ryan O'Grady, Founder, and CEO of Fotaflo
In this frenzied, robotic digital age, people want to be treated like humans instead of being part of a homogenous customer experience (CX). They are craving human connection that is genuine and relatable. At Fotaflo, we believe that adventure companies are in the right position to make customers feel alive, inspired, liberated, confident, and even nostalgic—only if they manage to capture individuals' needs and desires.
CX drives over two-thirds of their loyalty, outperforming brand perception and price combined. In addition, 80% of emotionally engaged consumers will recommend the brands to their family and friends. Brands can increase referrals by focusing on emotional relationship building and turning their customers into prominent advocates.
However, with our digitized landscape, companies are dealing with visitors coming through many different online and social media channels at any one time, so many have turned to automation to engage with their customer base effectively. The importance of CX is often forgotten, and the customer becomes dehumanized. So, how can you build an emotional connection that drives loyalty? And how do you develop in-person experiences online?
Capture moments with your customers then and there
Talking face-to-face is a great way to build long-lasting relationships and gain deeper connections with your customers. However, even the best curated and guided experiences don't necessarily translate into long-term memories. And for guides who work with multiple customers daily, it can be even more challenging.
Although written feedback and reviews summarize joyful moments excellently, with the best time to capture these directly after the experience occurred—we cannot always rely on a guest to write a review post-tour when they may be in a tired and thirsty state. So how can we gain consistent, positive reviews after the trip is over? By expanding the experience and personal relationship with front-line staff. Tour guides have the closest relationship with your customers, making them the most effective tool in capturing an emotional bond.
By encouraging staff to create personalized thank you videos to their guests post-visit, they digitally produce everlasting memories, including small details that are often forgotten later down the line. The video format captures the emotions of a guest's specific guide, triggering sound and visual senses and embedding the memory for both parties.
Another way to keep that memory locked in is with a photo. Candid, action photos throughout an experience can capture special moments. However, you will often find customers don't like the way the photo represents them, and if they are unaware when you took the photo, they may have less connection with the specific moment.
Training staff to take intentional, fun photos that capture happy moments will lead to impressive collections that are more likely to exceed guests' expectations and be shared or framed. The process itself can build stronger relationships between customers and their guides because they'll both have access to that memory forever.
Store memories without losing them
The first step here is to embrace an online booking system. Existing systems like Xola gather data for each guest as they make a reservation, which customers opt in to, and you automatically gain contacts for future engagement. Booking software lets you see what experience packages are purchased, preferred channels, and time of booking to provide you with insights to start building client profiles.
Integrating your booking system with a memory marketing platform means guides can create personalized thank you videos, take photos, and save tangible memories all in one place—that is texted or emailed to guests automatically within the exact moment.
The ability to store information digitally, and share it with colleagues, is precious when making the customer feel special and remembered. It eternalizes the memory shared by both the guests and the guides.
Stay connected
How can you make an emotional bond last longer? Keep the experience going.
Automated reminders to share memories (visual or verbal) with customers at pre-designed touchpoints will reengage them at optimal times and support planning for their next adventures.
Let's say a family came to visit you during the Easter holidays. Customers usually take a few weeks to plan a trip and ensure availability. In this instance, you could contact them eight weeks earlier than the school breaks, triggering the guest's holiday-planning mode before they make plans elsewhere. Show them value by personalizing the content within the emails like including photos of them having a great time at your business. This will remind them of a happy memory you shared with their family and help you secure a repeat booking.
Perhaps they'd like to book a summer vacation through your travel company too? Knowing the time of year your customers enjoy particular experiences, along with their preferences and behaviors, means you can customize their CX.
Integrating surveys throughout the customer journey and sending these along with a personalized thank you can lead to higher response rates and deeper insights. Emails that take a conversational approach and are signed from their specific guide not only show the guest they are talking to a human, but you build on an existing relationship to create a potential friend.
Life memories can be kept safe in a digital cloud, ready to be referred back to for special customer marketing moments. Automated photo marketing software that sends personalized emails on key dates, like birthdays or anniversaries, means you'll never miss their special day, and you can reconnect over shared memories during bespoke moments.
These memories are also likely to be shared with friends and family long after the original visit, and when you can see someone you know having a good time, it encourages you to try it for yourself.
Memory marketing enables businesses to use their media to create a lasting emotional connection from an experience the customer enjoyed through your services. Guides have the best opportunity to shape powerful memories because customers are looking for a strong relationship with them. By automating the photo delivery process through your Xola-Fotaflo booking system, you can share memories effectively to continue the emotional bond while increasing customer loyalty and brand advocacy along the way.
Book a demo with Fotaflo to learn more about how their memory marketing platform integrates with Xola to improve your customer loyalty