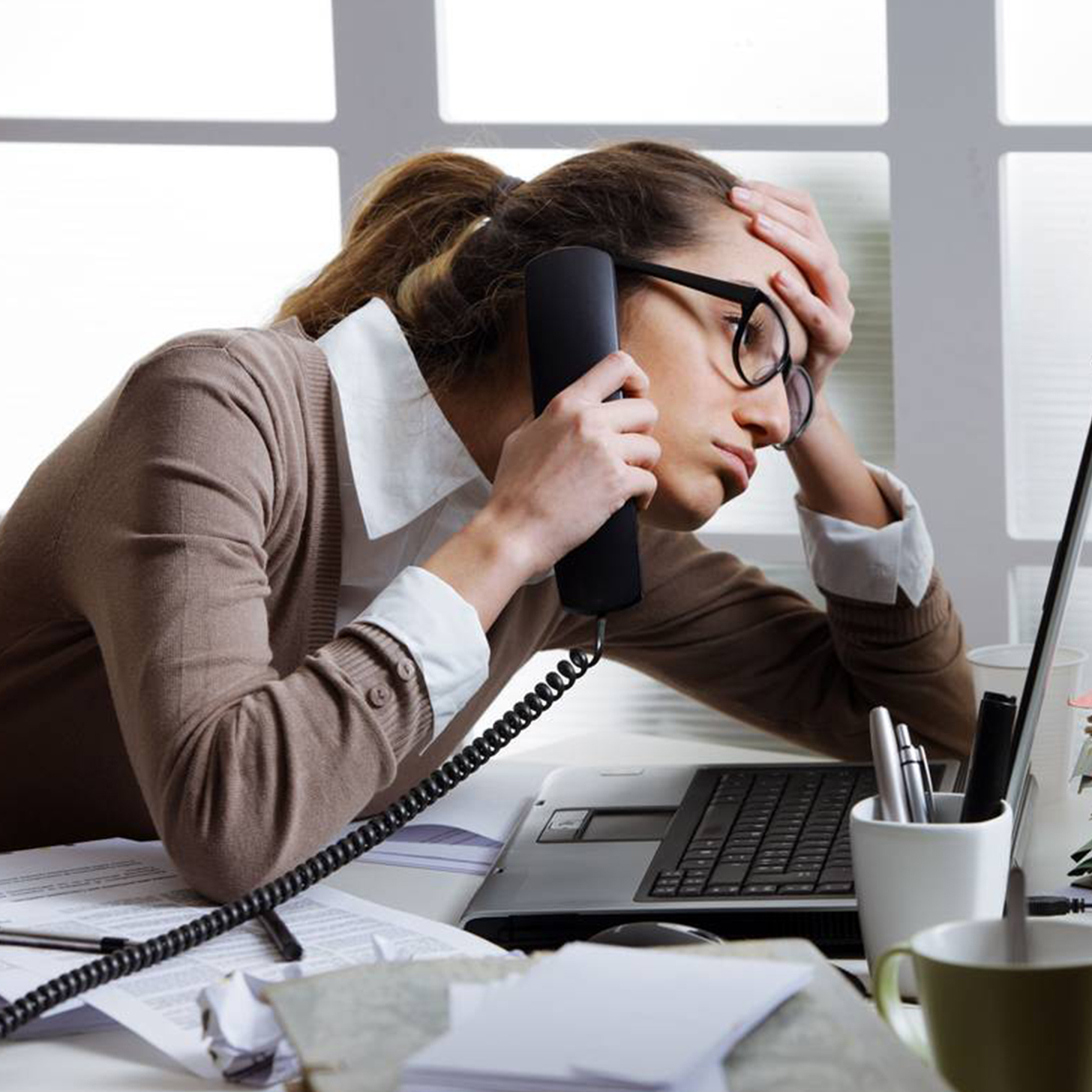 Save time & money with online booking
If you have online booking for your business, you're familiar with the host of advantages it offers:
Your guests have real-time access to your tours' availabilities, allowing them to reserve a spot instantly
The more customers book online, the fewer emails and phone calls you have to manage, which means you can support more business at all hours of the day
You can more easily organize your tours, your customers, your guide in one piece of  cloud-based software, giving you the freedom to run your business from any location
Instead of manually reminding customers what to bring or asking them how their experience was, you can automate all these emails, making sure that nothing falls through the cracks
The more you can push people to book your tour or activity through your website, the more you'll be able to take advantage of these services, allowing you to save time and grow your business more efficiently.
3 Tips to boost online sales
Prioritize your website
The easier you can make it to book an experience straight from your website, the less time and resources you'll have to dedicate to generating the same volume of sales just over the phone or email.
"It's no accident that I've worked on optimizing our website to help people easily book our tours,"says Lori Pingle, co-owner of ZipZone Canopy Tours.
Apart from running ZipZone, Pingle also consults zip lines, challenge courses, climbing walls, and canopy tours. She's found that for these high volume businesses to grow, online booking is essential.
"We get a lot of bookings between 8-10pm and some even at midnight or 2 am. Those are not bookings we could take on the phone," she notes.
Even if you're getting all your phone calls during working hours, it becomes harder for booming businesses to keep up. Pingle has been there before too.
"When we're really busy with our tours, it becomes harder to answer the phones," Pingle explains. Without online booking, ZipZone's busyness becomes their Achilles Heel, not their advantage.
If your tour is creating this much demand, relying on phones and hiring more reservationists is not the way to scale successfully. Instead, focus on maximizing your online sales to increase your margins and drive revenue. You can't do that, of course, without a beautifully laid-out website.
Pingle's focus on streamlining the online booking process stands out when you visit ZipZone's home page.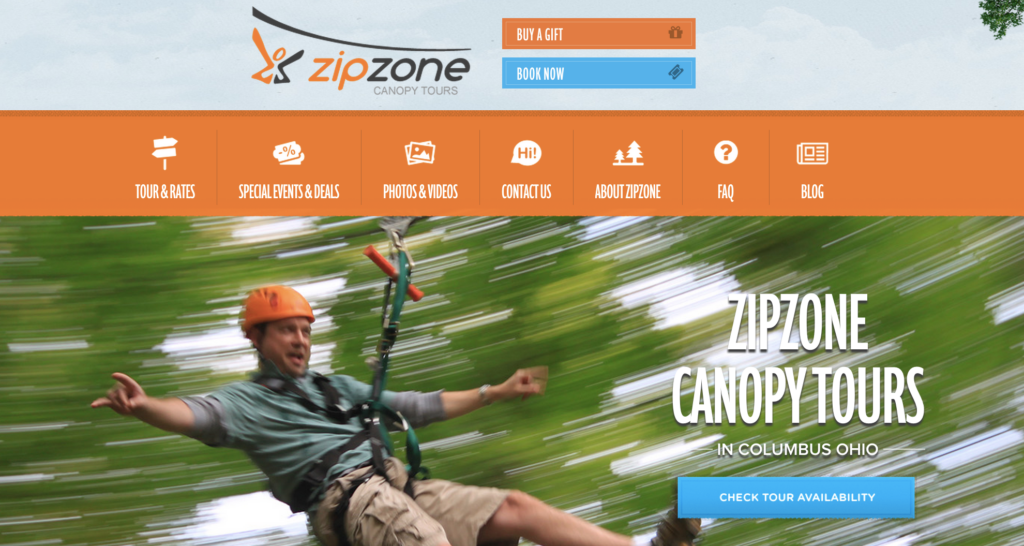 Both the prominent "Book Now" tab and the blue call-to-action in the bottom right satisfy my two rules for great CTA design: they stand out, and they're easy to understand.
It's no surprise then, that ZipZone has 150% more online bookings than the average zip tour, based on data from Xola. Pingle's company is also spending one-third less time than its peers when it comes to managing back-office bookings.
Pingle owes much of this success to her website and its streamlined online checkout. "I've always thought that online booking is critical…in my industry, I can't understand how people are in business without it."
Remind your customers
Even with a gloriously designed website, you'll still get people calling you. But all is not lost! You can still push them back to your website to book with a reminder here and there.
Adventure Zip KC (AZKC) does a great job of this. Despite having an amazing website, "there are people that would rather talk to a live person," Monica Reid points out. As AZKC's sole reservationist, she could be answering up to 100 phone calls a day in high season. That's why it's important for her to push as many people as possible to book online.
So when someone does call her, she nudges them to the website to complete their reservation.
"I encourage them to go online because they can also see videos and pictures of what they'll be doing," Reid explains. Not only does that help AZKC's potential customers better visualize the experience, but these videos and pictures could also convince them to buy more than they might have considered over the phone.
In addition to reminding them while talking on the phone, Adventure Zip KC's voicemail message also publicizes its website as a place where people can book. Your tour company could take this further by setting up an automatic email response for anyone that sends you an inquiry.
Incentivize online booking
To incentivize one behavior, such as online booking, over another, Econ 101 would say: reduce the price. It's the same concept as buying a pre-sale ticket instead of purchasing one at the door–you'll end up saving a few bucks that way.
It's a really interesting tactic that isn't used much in the tours and activities space, but maybe it should be. Gulfstream Fishing in Key West, FL is experimenting with this idea.

On their home page, there are two CTAs nudging people to "book online and save 10%." Even that little bonus seems to be setting Gulfstream Fishing apart from most fishing charters like it.
On average, our data shows that these types of tours get 17% of their bookings through their websites. But Gulfstream is seeing nearly double that. Almost 30% of its bookings are made online. Only 58% of its bookings are being made offline, compared to 73% for fishing charters on average.
If a 10% discount for bookings could mean boosting your tour's online sales and cutting costs elsewhere, this technique might work for you too.
The elephant in the room
I've been assuming one thing throughout this article: your business has a clean, easy-to-navigate online checkout. Without this, it's significantly harder to boost your online sales–even with a great website, constant reminders, and incentives.
We've written a separate article on the 7 mistakes you should avoid in your online checkout. See if yours stands up to the test!