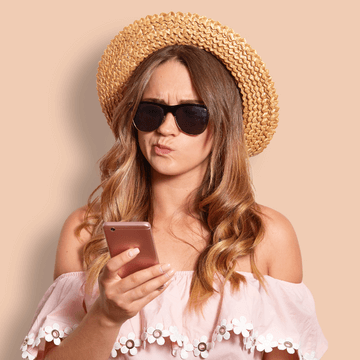 If you're a tour operator, you've likely realized that photos have become just as important as the experience itself.
Your guests want to capture their experiences and share their favorite moments on social media. They want to be able to send photos to their friends and family, as well as have a souvenir memory to look back on.
This is also free word of mouth marketing for your tour business. When you make it even easier for people to take and share photos, you not only improve the guest experience, but can also better market your company to more would-be customers.
In this post, we're going to share how you can leverage photo marketing along with tools like Fotaflo to improve guest experience and drive more bookings.
What is Fotaflo?
Fotaflo is a photo and video solution for tour companies. The software automatically stores, organizes and sends photos and videos to guests so that you and your guides can focus on running the tour.
The software is available as a mobile app so you can quickly manage guest photos on the go.
It then integrates with Xola so that booking information is seamlessly shared between the two software. This makes it possible to automate the photo-sending process as soon as the tour is over.
While you can invest in a professional camera, many operators find just as much success with iPhone photos.
Once you sign up, Fotaflo will provide free resources and training for you and your guides on how to take the best possible photos for your guests.
Why are guest photos important?
Consumers are seeking exciting and adventurous ways to spend their leisure time. They're searching for unique experiences like hiking, scuba diving, or zip lining that will provide them with memories worth sharing.
They want to capture these memories in photos and videos that remind them of the fun they had.
Yet most adventure tourism operators don't provide photos of their visitors' experience. As a result, most guests need to take their own selfies. Many times, this causes them to miss out on a portion of their tour, or at the very least, they leave with photos that don't fully capture the experience.
Guests will then leave less happy than they would have been if they captured a good photo. If you start offering a photo and video solution, you are improving the guest experience.
How to leverage photo marketing to drive more bookings
Imagine how thrilled your guests will be when they find out their experience will be documented. They no longer have to pull out their phones or cameras to take photos and can become fully immersed in the experience. On the other hand, you and your guides don't have to worry about delays due to constant photo-taking or risk guest safety to get the perfect shot.
Fotaflo's photo and video solution allows you to sell these photos and videos to your guests for additional profit. This creates a new revenue stream for your business while bringing added value to your guests.
Zipline tour operator Denver Adventures, for instance, has been able to generate more revenue by selling photos to its guests.
Working with Fotaflo has taken away the safety risks associated with having several guests trying to photograph one another during the zipline tour. It has also made it easier for guests to be fully present in their beautiful nature park.
After working with Fotaflo for some time now, Denver Adventures has learned what kind of photos drive the most conversions. At first, the zipline operator focused on getting action shots of guests zipping through the trees.
The problem was that most people don't look their best while ziplining. Straps and cords flying everywhere, and the zipline's speed makes it tough to get a clear shot. The company quickly learned that a blurry or unattractive photo is less likely to be shared.
Denver Adventures soon began prioritizing quality over quantity. Guides began taking intentional shots of guests posing with their friends or family members. These were the photos that people were sharing on social media and taking home as souvenirs.
Even if you choose to provide photos to your guests for free, your company can still benefit from the added exposure. When guests share their photos on social media, your company will reach hundreds of new followers that you didn't have access to before.
A photo or video can be just as powerful as a positive review. When people see photos of a friend or family member having an amazing time on their tour, they may feel inspired to book the same experience.
Fotaflo is a great tool for generating referrals and attracting new customers to your business.
Further, Fotaflo can also be used to personalize your marketing to existing customers. You can, for instance, entice a guest to visit again by automatically sending them an email with a photo of their experience six months later. In fact, Fotaflo's clients have seen a successful 112% open rate for these types of remarketing emails. The click rate is also high at 16%.
This is a great way to nurture your most loyal customers. These photos can remind them of these meaningful moments they had with your company, which, in turn, makes them even greater brand advocates.
***
If you're looking for ways to improve your guest experience without having to make a big risk investment, this is it.
Fotaflo provides all types of tour companies with a seamless photo and video solution. Plus, the software integrates with Xola and automates the photo-sending process for you.
All you and your guides will have to do is click the iPhone camera button. The photos will be ready to view or purchase before your guests even leave your venue — meaning they can share it online and start generating buzz around your company while the experience is still fresh on their minds.