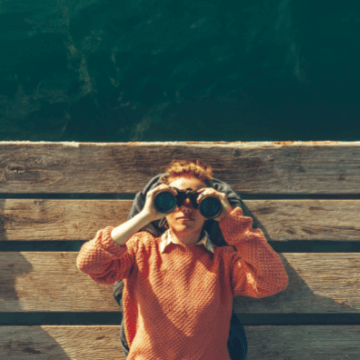 Do you ever wonder how your competitors sell out their tours? It might have something to do with listing their experiences on Online Travel Agencies (OTAs) like Expedia, Viator & Tripadvisor, and GetYourGuide.
GetYourGuide is an online marketplace where travelers can search, review, and book tours and experiences in destinations around the world. There are thousands of vetted activities to choose from, which makes it an appealing platform for visitors who want to simplify the tour research and booking process.
If you're considering listing your tour business or attraction on an OTA, you have likely heard that GetYourGuide is a great place to start.
In this post, you'll learn everything you need to know about working with the online marketplace, including a step-by-step breakdown on how to get listed in GetYourGuide.
Is GetYourGuide safe to use?
GetYourGuide is the leading European online marketplace for tours and activities, although they have expanded in recent years in the U.S. The company has been around since 2009 and currently offers over 60,000 activities.
Most travelers are familiar with how OTAs work — and most have likely used them to book a flight, hotel, or experience. GetYourGuide is now a widely recognized brand that many travelers have grown to trust.
Visitors know that they'll have an easier time finding the best activities in a new destination through an OTA like GetYourGuide. Google churns out thousands of results for them to sift through, while GetYouGuide neatly lists the best options tailored to their needs.
How much commission does GetYourGuide take?
GetYourGuide's main revenue comes from booking commission fees. Every time a booking is completed through the platform, the supplier needs to pay a percentage of the sale.
Suppliers are asked to keep commission fees confidential, but Most OTAs charge anywhere from 15% to 30% of the retail price.
As soon as you register your activity with GetYourGuide, a member from their team will get in touch with you to discuss commissions. The OTA's fees are based on destination, activity type, and booking volume.
The fee will be a percentage of the retail price for your listings. When a customer makes a booking, the commission will be automatically deducted from the retail price charged. If a customer cancels a booking during the free cancellation period, GetYourGuide will give them a full refund. In that case, you won't receive a payment for the booking and won't have to pay a commission.
Commission fees cover your use of the platform and its features, including online marketing, customer service, and payment processing.
What kinds of experiences can I list on GetYourGuide?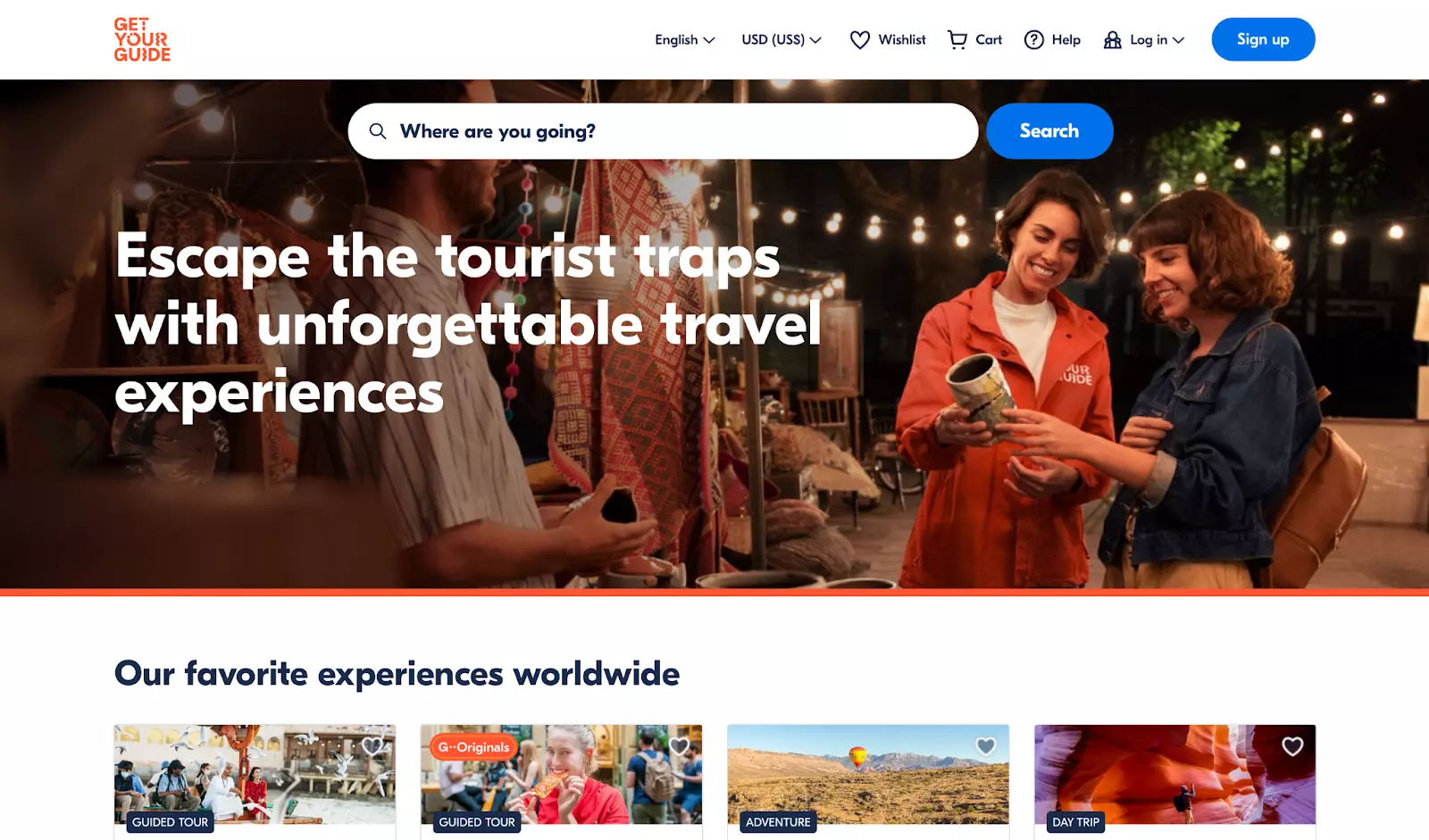 An escape room operator, pub crawl tour, and scuba diving company are all welcome on the platform. The OTA works with all types of tour operators, as well as businesses selling attraction tickets, city cards, cooking classes, transfers, and special travel items like Wi-Fi sticks or experiences like wearing traditional costumes.
Here are a few of the travel activities available on the platform:
Tours
Activities
Nightlife
Cooking classes
City tourism cards
Ground transportation/transfers
Snow & winter sports
Attractions
The company also started offering virtual tours, classes, and other travel-themed experiences during the pandemic.
How to sign up as a GetYourGuide Supplier
Tour operators and attractions are called "suppliers" in GetYourGuide. Below, we're sharing a step-by-step breakdown of how you can become one.
The first step to joining GetYourGuide is to head over to its supplier application page.
Scroll down until you see the "Apply now" button. Click it.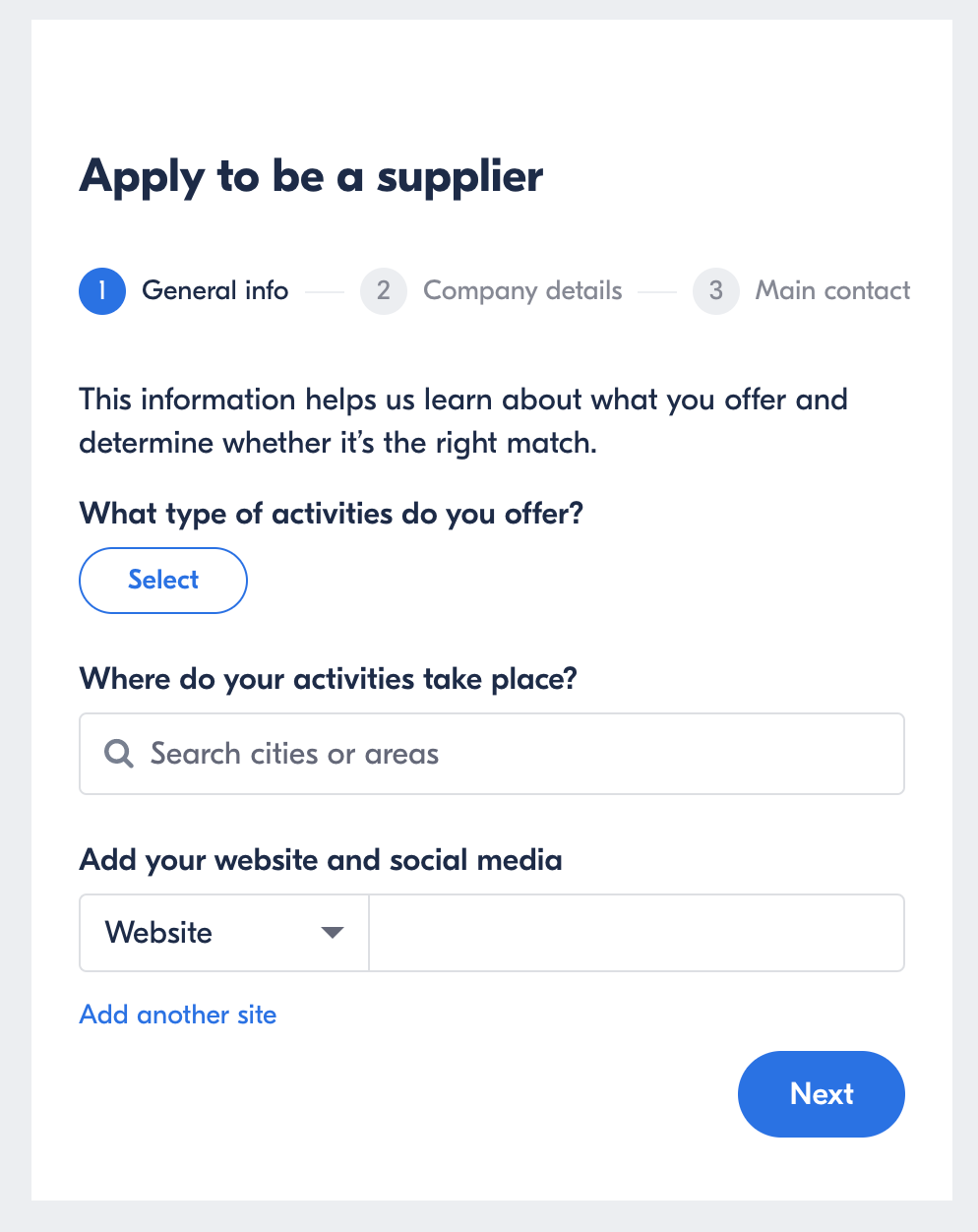 You'll now fill out a form with your company information. You'll need to define the services you offer by choosing from a list that includes tickets, sightseeing, experiences, day trips, and other travel services.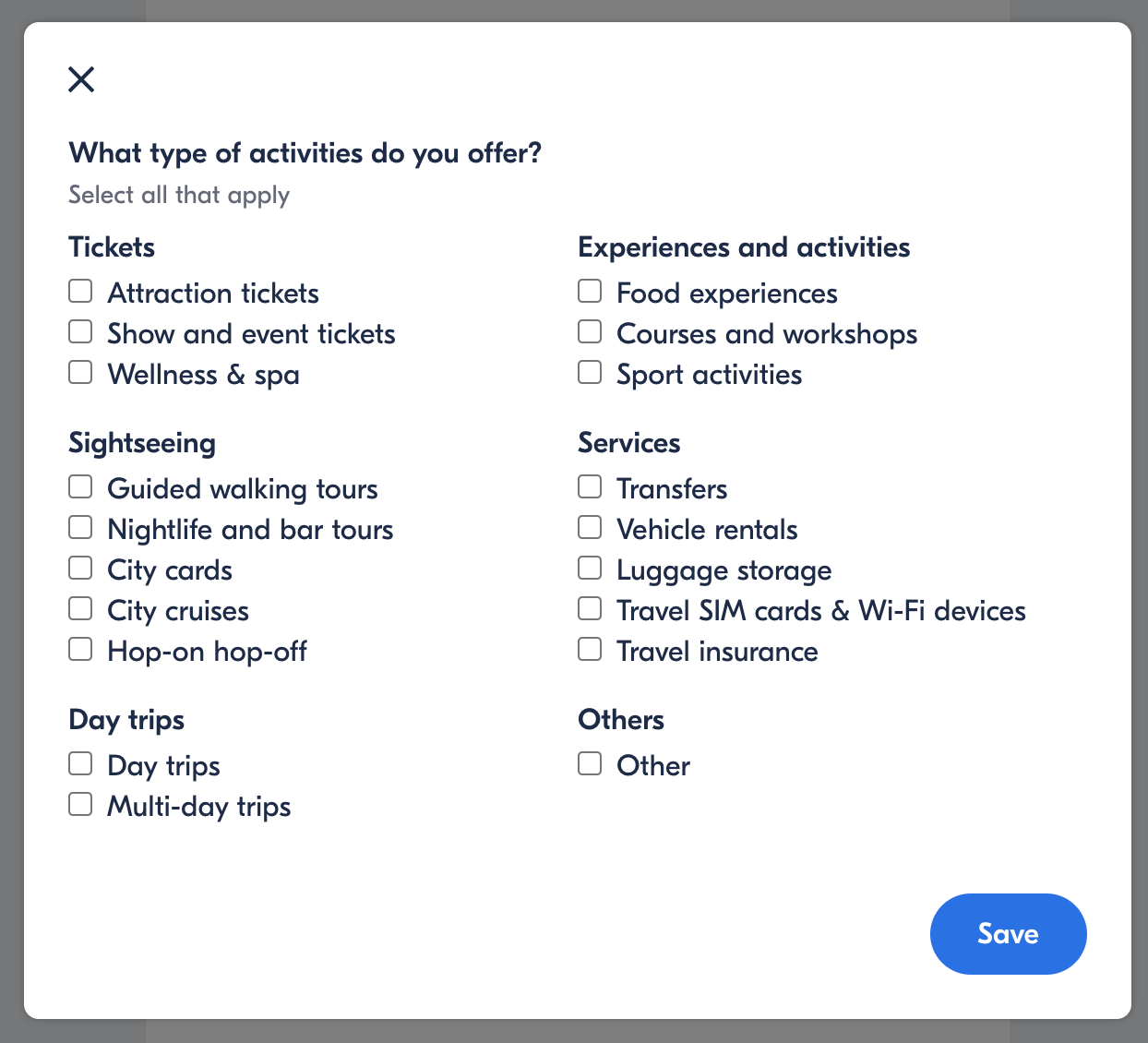 Next, you'll identify where your activities take place. In the final slot on this first page, you should add your website as well as all of your social media profiles. This will help the team vet your company and move the application along smoothly.
Click "Next."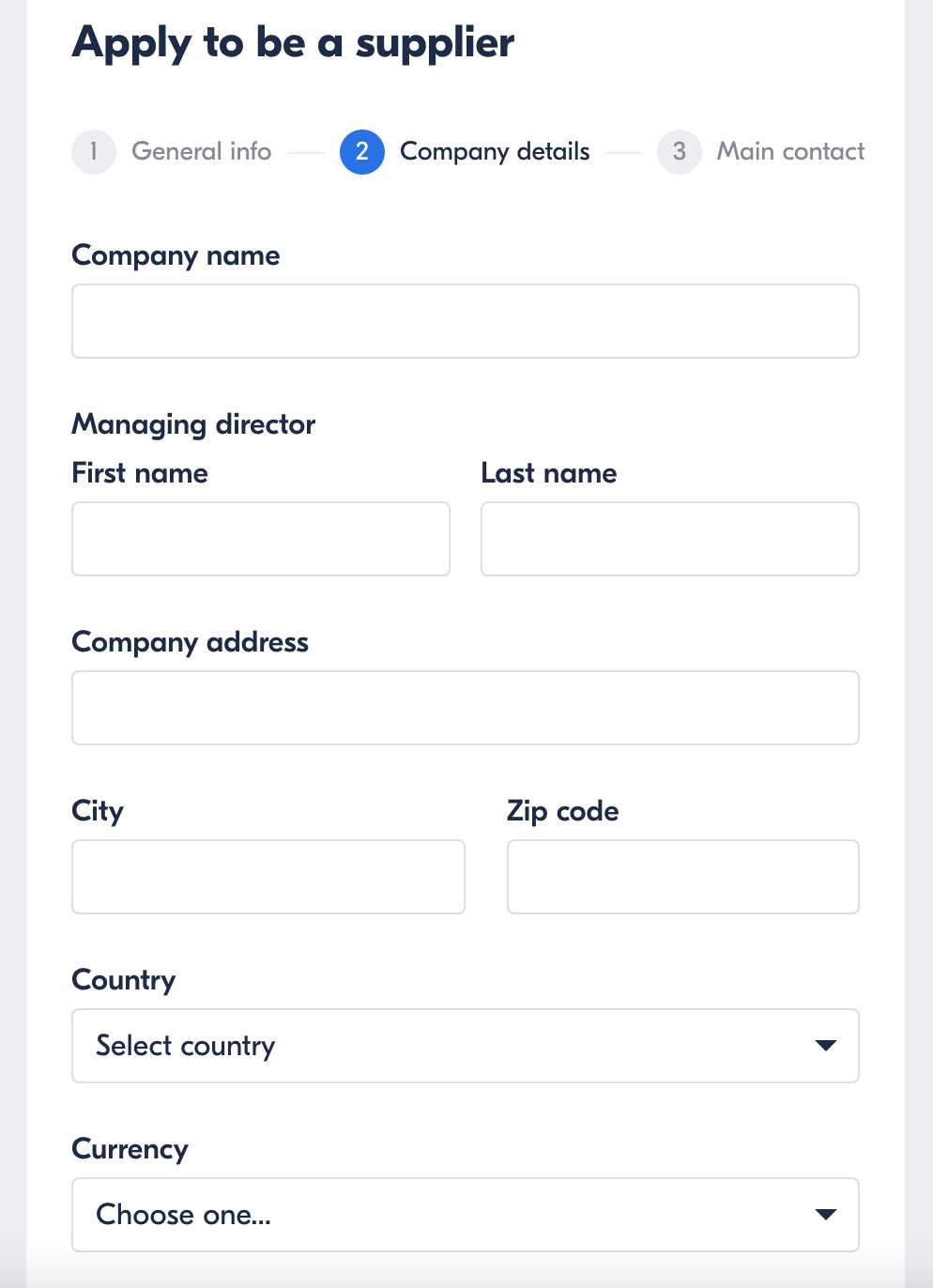 On the second page, you'll write your company name, the name of the managing director, business address, and the currency you operate in.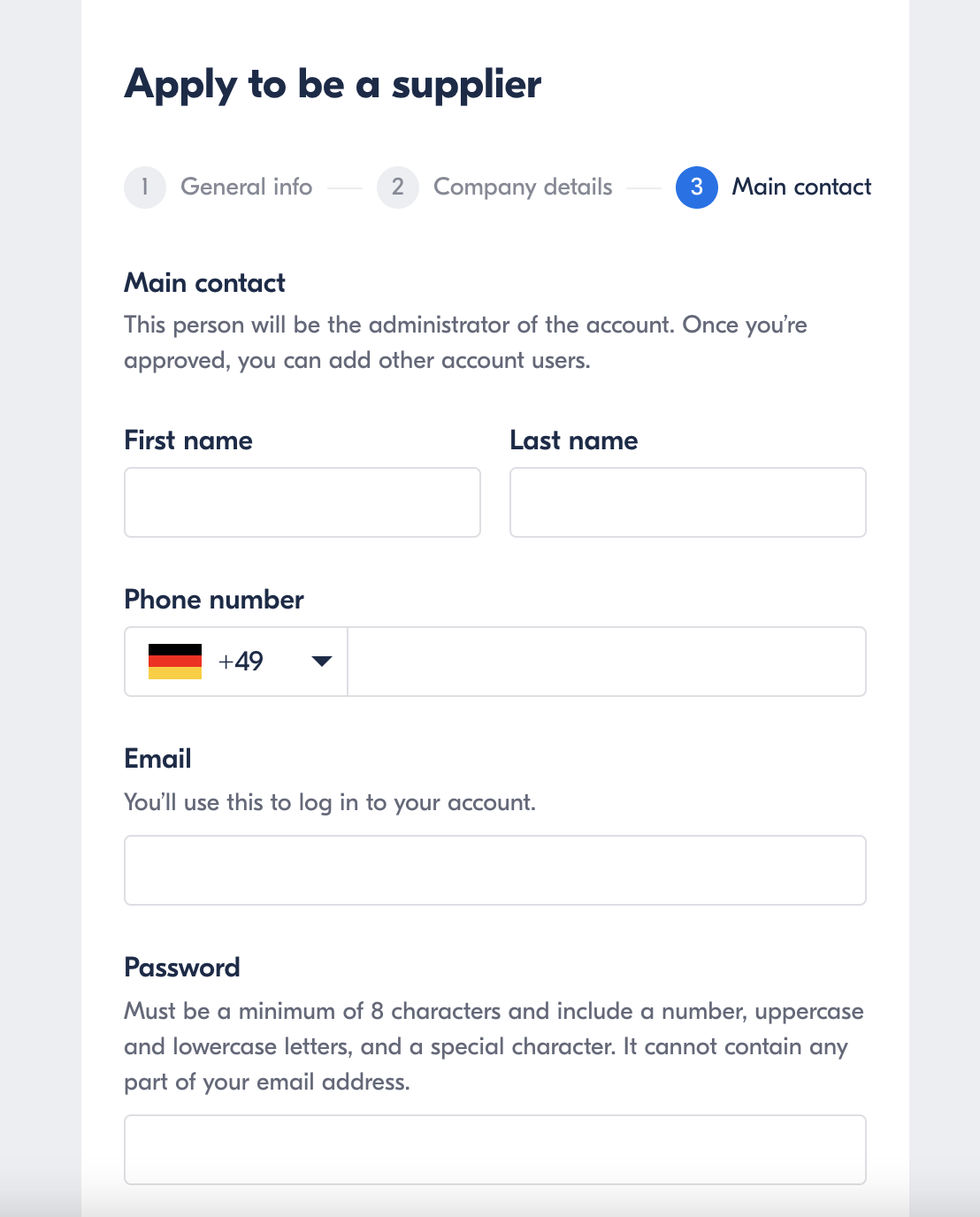 On the final page, share your contact information so that the team can reach out to you to finalize your listing.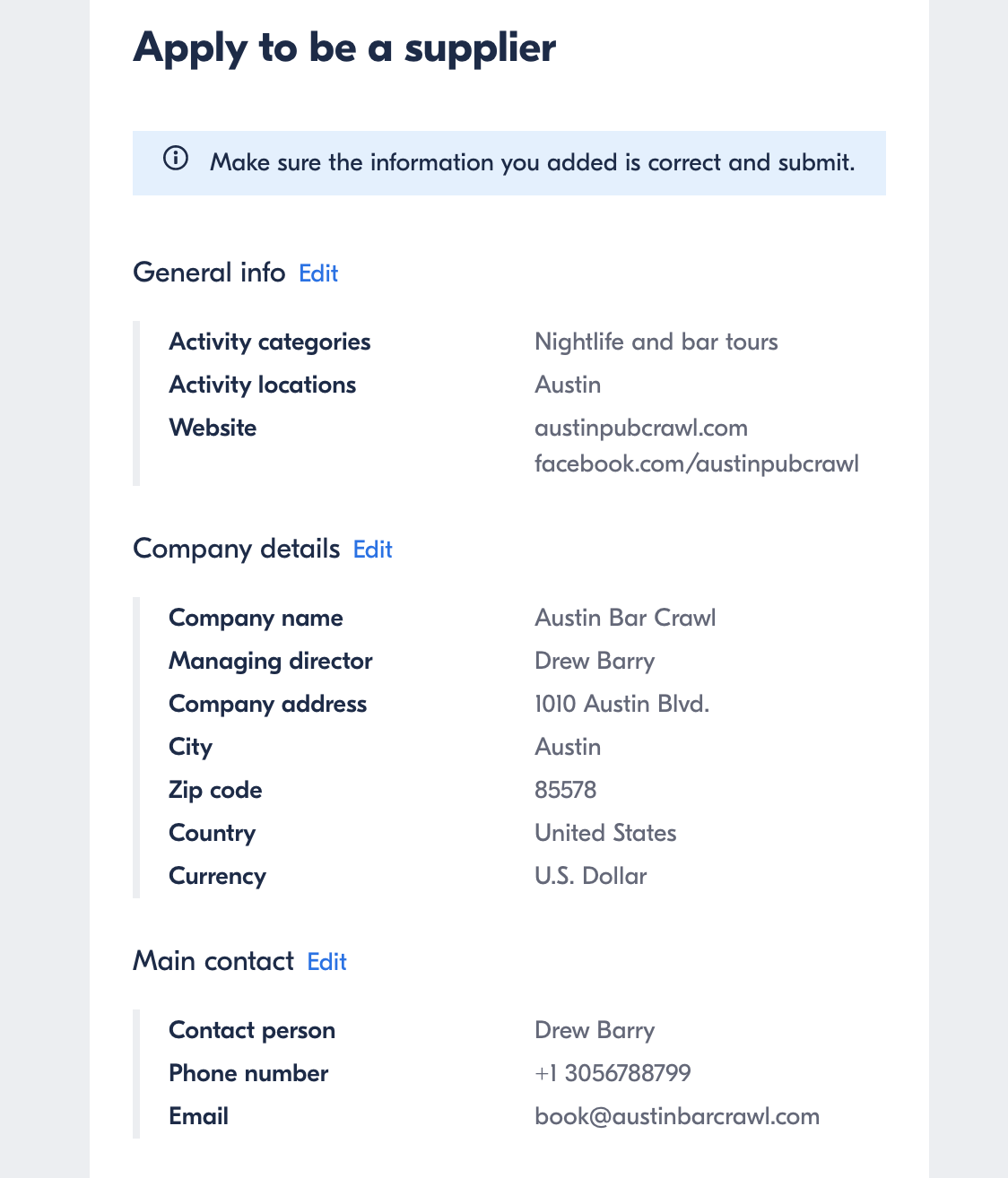 You'll have a chance to review your information before submitting your application.
You should hear back within two weeks from the onboarding team.
Why you should use Xola to connect with GetYourGuide
Xola is an all-in-one booking software that goes beyond just managing reservations. With Xola, you'll have access to dozens of features that accelerate your company's growth and scale your booking revenue.
One of those features is Xola's seamless integration with GetYourGuide. If you're wondering why you should use Xola to connect with GetYourGuide, here are a few benefits from the integration:
Manage everything in one place: Imagine manually counting the number of bookings made on OTAs and then inputting that information into your booking software. This would take up a lot of your time, and there's a lot of room for error. With Xola, you can easily integrate GetYourGuide into the booking software you already use, making things a whole lot easier for you and your team.
Your tours will reach a wider audience: Travelers from all over the world are using GetYourGuide to plan their trips. They'll now see your tour company when searching for things to do in your city.
Manage bookings in real-time: Always know where you stand in terms of booking volume, whether it's direct bookings or reservations made through an OTA. Your booking software should keep track of this for you so that you can focus on providing the best experience for your guests.
Never overbook or go over capacity: Xola has capacity planning features that help you make smart staffing and equipment decisions. This way, you're always prepared to handle your booking volume, whether it's through your website or an OTA. Xola will automatically keep track of your resources and ensure that your tour availability is updated accordingly.
Bring attention to a new tour: Since Xola allows you to pick and choose which tours to list on GetYourGuide, you can use it to push out new tour offerings. This is a good way to generate some buzz over a new tour that your customers aren't familiar with yet.
Fill your capacity: Sell out your tours faster by accepting reservations from several different avenues, like your website and GetYourGuide.
How to integrate Xola with GetYourGuide
Integrating Xola with GetYourGuide is simple. Once you log into your Xola dashboard, you'll find the GetYourGuide integration option in the App Store.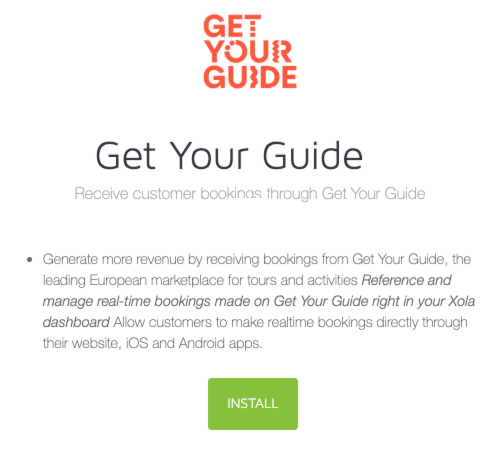 During your integration setup you'll select the listings you want shown on the OTA. This will give GetYourGuide access to the availability of your selected listings.
The final step is to map your Xola and GetYourGuide accounts to one another, which you can more about in the self-mapping portal.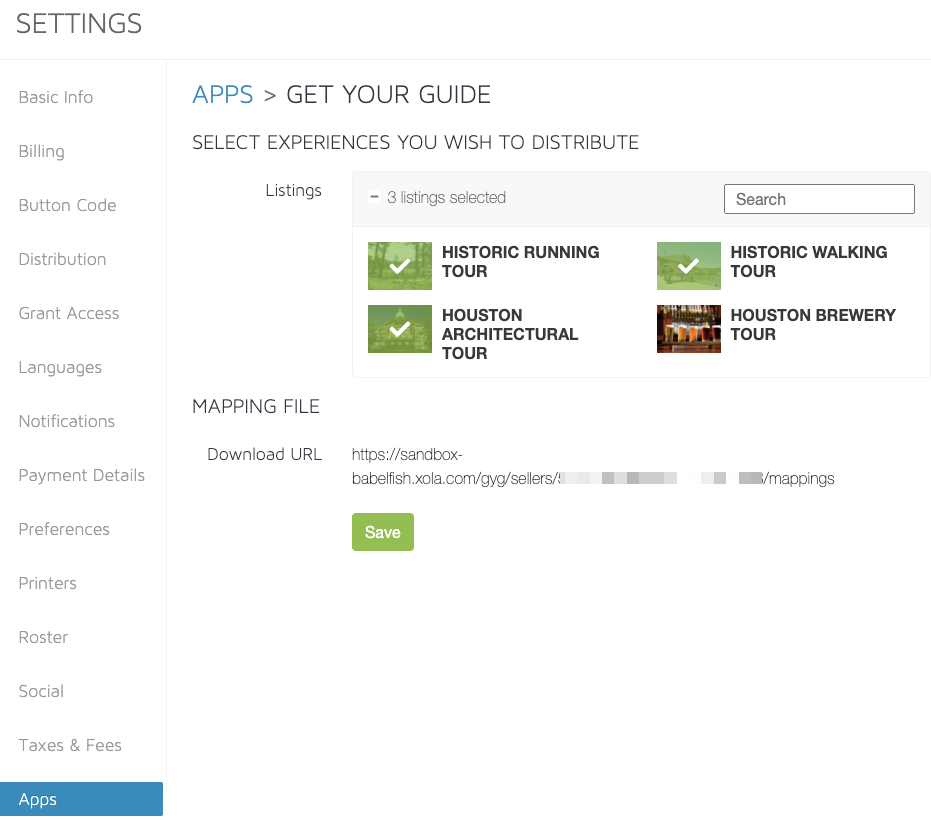 ***
Are you ready to make your tours available to a global audience? Use this guide to get set up on GetYourGuide.