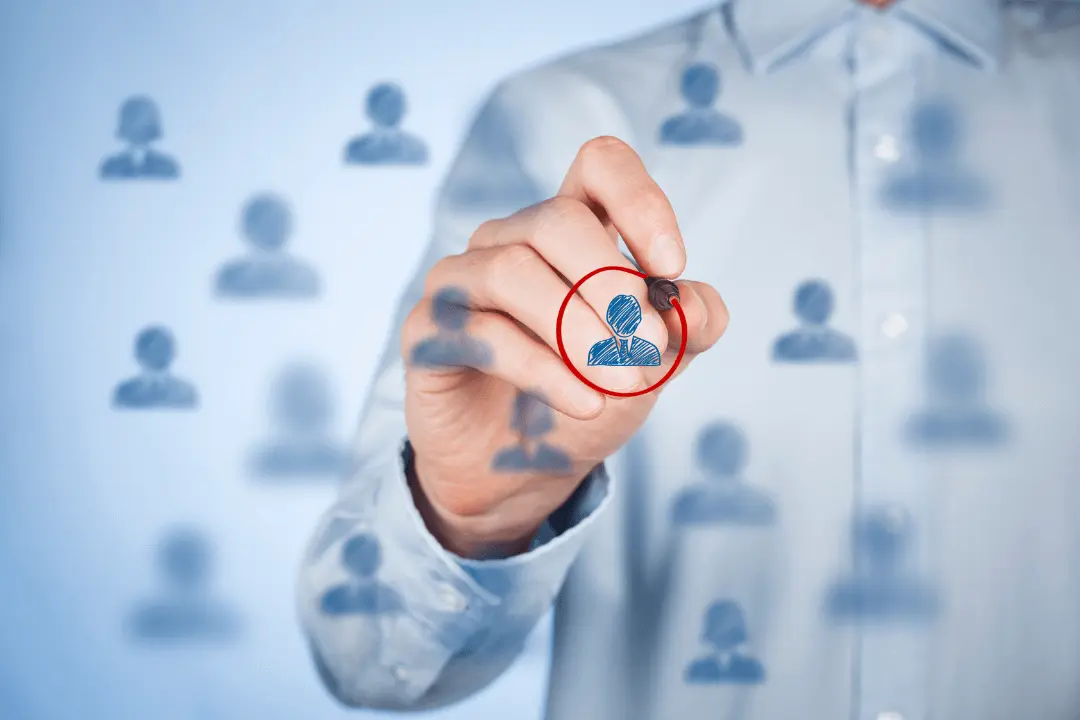 It's time to get personal with your guests: At least 57% of tourists believe that brands should offer personalized guest communication based on their preferences or past behaviors.
And they're willing to pay more for that tailored experience. Attractions like theme parks, museums, and aquariums can boost their revenue by personalizing their marketing. That's because 36% of customers are more likely to pay more for travel experiences that are based on their personal preferences.
Every guest today is expecting some degree of personalization, yet the travel industry has struggled to keep up. If you're looking for a way to make your attraction stand out from the rest, personalizing your guest experience is a sure way to do so.
In this post, we'll learn about how your attraction can benefit from offering personalized guest communication — and how to do so at scale.
What does it mean to personalize a guest experience?
Think about all the promotional emails you receive in your inbox every week. How many of those pique your interest enough to open them?
Now imagine if the emails you receive are directly tailored to your current needs and wants. If you're planning a trip to Mexico, for example, you receive emails with flight offers, hotel options, and itinerary ideas. You're more likely to open these emails because they're relevant to your trip.
The process of personalization is based on a similar concept. It's the act of personalizing a guest experience so that every offer or communication the guest receives is relevant to their experience.
That can be followed up with offers that specifically relate to that guest's interests. You can analyze a guest's online interactions to learn about their preferences, then tailor your communications to them based on them.
If a guest is visiting your museum with children, for example, you could send them an email about family-friendly exhibits. You can also tailor your communications based on location.
It's about providing your guests with a tailored and meaningful experience that's based on their specific needs and desires.
Why do customers respond so positively to personalized communication?
Personalization makes customers feel valued. When they're offered experiences that are relevant to them, guests feel that they're interacting with a real person rather than a company.
It makes sense why 84% of consumers say being treated like a person, not a number, is very important to winning their business.
When guests feel that they're planning their travels with a real person that understands their needs and wants, they feel more confident to close a booking or purchase a ticket. They're also more likely to trust your recommendations such as upsells for ticket upgrades or special exhibits.
Personalization also drives customer loyalty. At least 70% of consumers say they're more loyal to a company that understands their personal needs.
When it comes to visiting an attraction, real-time personalization can take a guest's experience from "just OK" to "fantastic." For example, if your attraction offers a guest experience app, you can send push notifications for restaurant deals or showtimes relevant to your visitor's location in the park.
This makes the visitor feel as though they have a trusted travel companion making the most of their visit.
How do you personalize customer experiences at scale?
This required attractions to take an in-depth analysis of their audience and closely observe the data they already have from previous guest visits. Observing the full customer journey from the first point of awareness to the point they exit your attraction will give your team a better picture of how different guests interact with your brand.
You should pay special attention to information that reveals their interests and behaviors.
With all this data in hand, you can now map out different customer personas for your guests and decide to begin tailoring your content to each. Attractions can use a variety of avenues to connect with their visitors, including email, mobile apps, or wearable devices that improve their on-site experience.
This is how you'll begin to personalize their experience based on everything you've learned about them.
You should also find out what platforms and devices they're using to know where's the best place to reach them.
Disney World has used Internet of Things technology in the form of its MagicBands to do so since 2013. The wristbands not only act as entrance tickets and credit cards inside the park, but they also track guest movement and collect valuable data used to personalize their experience. The theme parks can anticipate guest's needs, send them relevant offers, and streamline queue times at rides through these bands.
However, you don't have to be a giant corporation to implement personalized guest experiences at scale.
The Minneapolis Institute of Art also began focusing on guest personalization in 2016. The Minnesota museum launched innovative apps and website features to create a more personalized experience for its guests.
The "Journeys" app, for example, is designed to guide the visitor through the museum. In it, users can search through the collection and save specific artworks for future reference. The app also identifies relevant artworks within the museum based on the user's preferences.
It even encourages visitors to discover works they may not have ever found on their own. It maps these works out on the app and leads visitors to them during their visit.
On the museum's website, a new feature called My Mia further personalizes the visitor experience. Guests can access a custom dashboard that gives them content tailored to their specific interests, including museum news, ticket discounts, and store deals.
Point Defiance Zoo & Aquarium in Tacoma, Washington used personalization marketing to reach the right audience and increase its membership.
The zoo started by analyzing the guest data it already had on hand — including their geographical locations. It found that its biggest fans, or most frequent visitors, came from specific zip codes.
So the zoo then began specifically targeting people in those areas with discounted campaigns, hoping to reel in more visitors. The result was a 13% increase in memberships in just one quarter.
The Georgia Aquarium in Atlanta took a deep dive into visitor data and categorized them into distinct customer personas, including non-purchasers, non-members, members, and donors. The aquarium then began crafting messages tailored to each specific kind of guest.
The aquarium studies its email marketing data to find its biggest fans or the ones that regularly engage with the organization's newsletters. Based on their behavior, the company uses tailored nurture campaigns to deepen its relationship with the brand.
These include special promotions to inspire them to visit again.
Also, when guests purchase a ticket online, they receive a personalized welcome email one day before their visit with directions and travel information, parking instructions, and frequently asked questions.
At the end of the visit, guests receive an email asking for feedback.
***
There's plenty of room to become a trailblazer in the personalization of travel.
Guests are widely expecting personalized experiences, yet only a fraction of travel companies are offering them.
This means there's an opportunity for your attraction to get ahead of the curve and build a troop of loyal guests that will happily return to your venue time and time again.