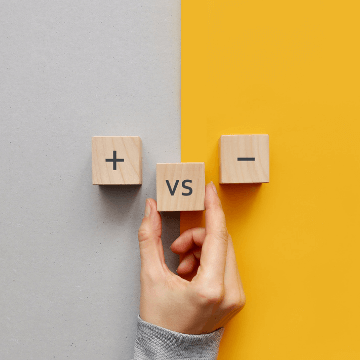 Getting your tours and experiences in front of millions of travelers sounds like an excellent idea. And that's what an Online Travel Agency (OTA) will pitch you.
They'll also promise international exposure, more bookings, and free online marketing tools, all of which can boost your tour or attraction business.
Yet if you read between the lines, you'll start noticing that — aside from 20%+commission fees — there are a few drawbacks to selling your services through OTAs. While these platforms can be great partners, it's important to strike a healthy balance between OTA and direct bookings on your website.
In this post, you'll learn the pros and cons of relying on OTAs for your online bookings.
Can you make more money listing your tours and activities on OTAs?
What is an OTA?
OTA stands for Online Travel Agency, and that's exactly what it is. An OTA is an online marketplace where travelers can research and book their trips.
Many OTAs offer a slew of travel products and services, including hotels, flights, car rentals, local tours, and attraction tickets. Some of the most well-known travel websites are OTAs, including Expedia, Tripadvisor, and Booking.com.
Others focus specifically on one sector of the travel industry, such as activities and experiences.
OTAs can also be called third-party resellers. They can sell your tours and attraction tickets to their audience for a commission fee.
What are OTA bookings?
OTA bookings are purchases made through an online marketplace outside of your own website.
Many OTAs allow travelers to book the entirety of their trip on a single platform. On Expedia, for instance, consumers can search for both flight and hotel deals and book either on the platform. That reservation would be considered an OTA booking since it was made through a third-party website.
The opposite of an OTA booking is a direct booking made through your website.
When a guest books your tours through an OTA, the communication with the guest typically stays within the platform. Whereas with direct bookings, you handle the reservation within your booking software and are free to contact the guest yourself.
Can you make more money listing your tours and activities on OTAs?
OTAs can certainly reach more travelers than most travel supplier websites, but that doesn't necessarily mean they'll make you more money.
When you list your tours on an OTA, you are competing with not only other related tours, but also every single activity in your city. Where your listing appears among those options will depend on the search algorithm.
Each OTA has its own algorithm that it uses to rank tours and experiences. Airbnb, for instance, ranks experiences based on quality, popularity, and pricing.
Most OTAs provide tips and tools to help suppliers improve their rankings. So if an OTA recommends that you improve your photos, it's probably a good idea to follow through.
OTAs also charge 20% or more as a commission fee. Before signing up with one, make sure you have suitable price margins to absorb these added marketing costs.
Note: You may also want to look into alternative ways to bring in more direct bookings.
Since OTAs only make money when guests purchase your tours or attraction tickets, they are determined to make as many bookings as possible. Your listings are likely to reach many more travelers through an OTA simply because of the number of visitors they attract every month.
Your business can certainly benefit from their website traffic, but you likely won't be able to compete against them.
For these reasons, OTAs should never make up 100% of your online bookings.
OTA Pros
Despite the high commission fees, there are benefits to selling tours and tickets through an OTA.
OTAs can bring in lots of new bookings
Giants like Expedia receive hundreds of millions of monthly website visitors across its network of OTAs. If your experience ranks well on an OTA, your bookings will likely increase. This can be a useful tool to generate low season bookings.
They can help you reach international travelers
Many OTAs are recognized on a global scale, with tours and attraction offerings in several different countries. International travelers that are comfortable with a big-name OTA like Booking.com will gravitate toward the platform no matter where they're traveling to.
Even if most of your guests are local, you may benefit from attracting non-local visitors if you operate in globally known destinations like Florida or New York. Some OTAs will even translate your tour listings into several different languages so that you can appeal to international tourists.
Some OTAs focus on specific markets entirely. Experience booking platform Klook, for instance, is popular in Mainland China, Hong Kong, Taiwan, Korea, and Southeast Asia. And, TripShock focuses almost entirely on water sport tours and activities in / around Florida
It is another marketing channel
OTAs can be seen as a form of marketing. They get your listings in front of more people, and you only pay when an actual booking is made. While OTAs typically make your listings look similar to others on the platform, some users may want to further investigate your brand. They'll click onto your website to learn more about your company, which, in turn, will help you build brand awareness outside of the OTA.
They might just boost your direct bookings
This phenomenon is called The Billboard Effect. A 2017 study by Cornell University found that 65% of customers who booked directly with a hotel website had visited an OTA before their purchase. This indicates that travelers used an OTA to discover the brand, yet still chose to book directly.
This could happen for a couple of reasons.
A guest may initially discover your company through an OTA but decides to compare prices on your own website.
Some guests also feel more comfortable booking directly with suppliers in post-pandemic travel. They may choose to speak directly with a tour supplier or attraction to fully understand their restrictions and/or operating hours, instead of dealing with a third-party reseller that's out of the loop.
They help you collect customer reviews
You can leverage the tools available to encourage guests to leave you online reviews. Travelers are often drawn to OTAs because they can compare reviews for different companies. OTAs have caught on, and they help brands remind guests to leave them reviews after their experiences.
OTA Cons
Still, there are many downfalls to consider before relying on an OTA for online bookings.
Commissions can average 20% or higher
The average commission ranges between 20% to 25% based on your tour or attraction ticket price. Every time a booking is completed through the platform, the supplier pays a commission fee. Many times these fees are wrapped into the value shown to customers, so the payment is done automatically.
It's hard for your brand to stand out from the crowd
OTAs are dedicated to promoting your tours and listings — but not your brand. In this respect, OTAs can actually limit your brand exposure. Your listings will likely need to follow the standard format set by the platform, which often leaves little room for your company to express its brand identity.
More often than not, all listings look strikingly similar. Travelers are unlikely to recognize one brand over another, and will instead make a choice based on reviews, pricing, and other factors.
You need to learn how another search algorithm works
You'll be competing with hundreds if not thousands of listings on an OTA. The platform then ranks each listing based on a search algorithm. You'll need to become familiar with the algorithm to improve your company's position in search results. Unfortunately, algorithms are known to change frequently. When they do, your rank can be affected.
The OTA owns the customer
Until your tour or activity starts, guest communication happens through the OTA. You likely won't be able to communicate with travelers beforehand, which can make it difficult to collect valuable customer information like their email addresses. You also won't have access to any customer data collected by the OTA, such as information about their booking behavior.
Price parity
You'll likely need to stick to the price you display on an OTA, including on your own website. OTAs may insist that your website display the same rate or higher than the one listed on the platform. They don't want your website to compete against them with a lower price.
Profit margins are smaller than on direct bookings
OTAs will take a fee from every booking made through their platform. Unless the quantity of bookings made through the OTA makes up for the revenue lost to commission fees, your profit margin on direct bookings will likely be higher.
You're competing against yourself on Google
OTAs are massive websites that easily rank on Google. They not only rank organically because of their high domain authority but also invest in getting to the top of search results for broad keywords like "scuba diving in Hawaii."
When you join an OTA, you're adding yet another page to their site that relates to that keyword. This means that if you've put in the effort to rank on Google for similar phrases, you will almost always be outranked by an OTA that goes for the same keywords.
Last-minute bookings
Many OTAs provide tools that can incentivize last-minute bookings, such as booking window disouncs, timed discounts, or discounts that only appear if conditional customer criteria is met. Some, like HotelTonight, the same-day hotel booking app, are geared entirely for last-minute bookings.
Google found that 48% of experience bookings happen when travelers arrive at their destinations, and most of those last-minute bookings are made on mobile phones. The likelihood that guests are using OTAs to book on their phones is high.
If you are overly reliant on OTAs and/or don't have a solid booking software that integrates with the platforms you rely on, you run the risk of overbooking and providing a poor guest experience.
***
OTAs certainly have their benefits but it's understandable if your company has its doubts.
Even if you do list with an OTA, remember that you should never fully rely on a third-party website for your online bookings. Instead, you can drive more direct bookings by investing in efficient booking software like Xola.