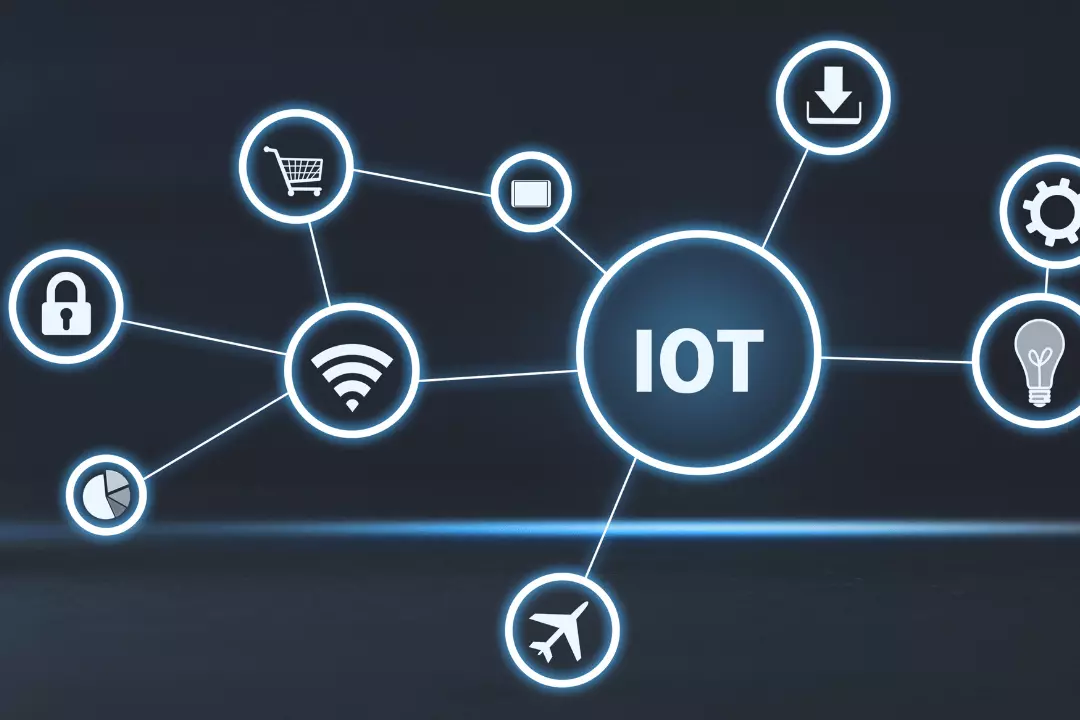 Imagine being met with facial recognition software that lets you walk right into a theme park — without ever having to show anyone your ticket.
Theme parks and airports are already experimenting with this kind of facial recognition technology, as well as virtual and augmented reality, wearable "smart" devices, and mobile apps that put the customer experience at the palm of every visitor.
The ultimate goal? To leverage the Internet of Things (IoT) to enhance the guest experience.
IoT technology refers to everyday physical devices that have been fitted with internet connectivity. The IoT is what allows tourist attractions to offer more efficient digital alternatives for interactions guests would typically have in person.
Disney's MagicBands — an internet-connected band that gives visitors entry to parks and rides and acts as a form of payment in restaurants and shops — is a leading example in the industry.
Today's guest experience is just as much a product of these digital interactions as the in-person reactions they have at your venue.
In this post, we'll explore how tourism attractions are using this technology to enhance the guest experience
What makes an amazing guest experience?
1. Frictionless online experience
2. First impression at your attraction
How can the IoT improve the guest experience?
5 ways you can enhance the guest experience
What makes an amazing guest experience?
Did you know that 89% of consumers are more likely to make another purchase after a positive customer service experience?
Before we dive into how IoT can enhance the guest experience, we want to share some key attributes of a great guest experience.
The guest experience refers to the way customers feel when they book, enter, experience, and exit your venue. All of these different moments — which occur both on and offline — make up the impression your guests will leave your attraction with.
Today, theme parks and attractions are using technology to improve upon four key components of the guest experience.
1. Frictionless online experience
A user-friendly website helps set a good first impression with your customers.
Your visitors will likely visit your site to make a reservation or purchase tickets before arriving at your attraction — which gives your site a lot of responsibility.
When you think of a tourism attraction website, colorful and exciting images likely come to mind. Your site should have the necessary design characteristics like photos and bright colors to make your guests eager to purchase tickets.
Yet it should also be simple and easy to navigate.
Your guests should be able to easily locate the "purchase" or "book" buttons and find any additional information they need before their visit. You want your booking or ticketing process to flow as seamlessly as possible. Your guests should be feeling excited about their ticket purchase, not frustrated with a slow website or unanswered questions.
Finally, it's key that every attraction website has a responsive design that works across all devices, especially since mobile bookings are on the rise.
2. First impression at your attraction
The first impression of your physical attraction also comes into play.
Imagine a guest arrives at your aquarium only to find a long line of irritated people waiting to enter.
That's probably not the best impression to start your in-person customer experience with.
When a guest arrives at your attraction for the first time, you want to ensure their experience starts off on a good note.
Many attractions are now turning to IoT technology like self-serve kiosks and virtual queues that make ticketing, digital waiver, and check-in processes more convenient.
3. Power of personalization
IoT technology can be used to get to know your guests and anticipate their needs before they arrive at your attraction.
You can gather valuable guest information through email or your mobile app by simply asking them to share their visit preferences with you.
Imagine if a guest could pre-pay for meal packages, make personalized itineraries, or ask for special assistance in these pre-visit digital interactions. Your attractions would then be equipped with the information needed to personalize your guests' experiences.
An example would be if a guest requires a wheelchair and was able to notify your attraction ahead of time. When the guest arrives, your staff will be ready to offer them a custom experience that meets their needs.
This level of personalization helps make any experience feel more meaningful.
4. Easy communication
Communication is another key component of the digital guest experience.
Technology like online messaging and chatbots allow travel companies to offer 24/7 customer service. These systems are often set up with automated responses based on frequently asked questions.
Guests expect their questions to be answered in a timely manner, and this technology makes that possible.
How can the IoT improve the guest experience?
IoT technology gives guests a higher level of control over their visit, while also allowing attractions to tailor experiences to guests' particular needs.
A customer experience app gives guests control over their visit with features like virtual queuing, interactive maps, itinerary building, and event schedules.
A virtual queue allows guests to spend more time enjoying themselves at your attraction instead of waiting in line.
A "smart" wristband lets guests quickly pay for meals or purchases at restaurants and shops.
Location sensors and beacons around a park can communicate with mobile apps or wristbands to personalize guest experiences or even help locate lost children.
Speaking of location sensors or beacons specifically, this technology is one of the most powerful in personalizing a guest's experience.
These beacons are integrated with a mobile app or wearable device that allows attractions to ping guests with relevant information, tips, and promotions based on the time of day and their location in the venue.
They're also useful in crowd control: Location sensors notify a venue about guest flow issues such as crowding, and the venue can use push notifications to mitigate it.
IoT technology can also provide the attraction with valuable guest data that helps them improve the customer experience going forward.
Before adopting IoT devices, though, attractions should consider the following:
Your IoT infrastructure will be highly dependent on the WiFi connectivity at your venue.
Know that implementation can take some time: The fastest IoT technology implementations have taken 9 months to roll out, but the average time-to-market is around 18-24 months.
Keep initial investment costs in mind, such as having to train all of your employees on the new technology and finding the best management platform.
Ensure the technologies you're investing in will integrate well with your existing operations systems.
Be proactive about IoT security concerns from the start, as it can be difficult to add safety features down the line.
5 ways you can enhance the guest experience
From wearable devices that allow guests to pay with a scan of their wrists to augmented reality that takes them up close and personal with iconic art pieces, here are five ways attractions around the world are incorporating IoT technology.
1. Disney's Magic Bands
Disney's MagicBands are the leading example of how theme parks can leverage IoT technology to personalize the guest experience.
MagicBands are wearable "smart" wristbands that replace paper tickets; grant admission to rides and fast-track lines, and can act as payment in restaurants and shops.
Moreso, MagicBands are connected to beacons throughout Disney parks, which allows the theme park to personalize guest experiences in many creative ways. Guests' names are shown on screens at the end of "It's a Small World", for example, and when their photo is taken on a ride, the images are automatically uploaded onto the app that the bands are integrated with.
The bands can also track a wearer's location, which helps in the case of lost children.
Meanwhile, the sensors connected to MagicBands are collecting valuable data on guest behavior throughout the parks. You might even find sensors underneath paper cups to control the number of times they can be refilled.
2. Smartphone tracker devices and sensors
Theme parks are also using smartphone tracker devices to enhance the visitor experience.
An app could send a push notification related to a particular ride in a theme or artwork in a museum when the visitor is near it, for example. When visitors approach an exhibit at the Cleveland Museum of Art, the museum's mobile app will automatically offer more information about those particular art pieces.
If an event is about to start, the sensors near it could ping all the guests in the vicinity about it. It can also benefit the attraction from a marketing standpoint: When a guest is near a restaurant or shop, the app could ping them with a special deal or promotion to encourage more secondary spending.
These sensors could also be used to better manage guest flow by directing visitors to different areas of the park when a ride or exhibit is too busy.
3. Facial recognition software
YAS Island is home to several theme parks in Abu Dhabi that are using facial recognition technology for everything from gaining entry into the parks to paying for food.
After purchasing a ticket, guests can download an app that will prompt them to take a scan of their face. The face scan — dubbed "FacePass" — links to the guest's ticket and acts similar to the MagicBand in Disney.
The difference is that guests don't need to present an app or a band to make transactions or enter a ride. All they need to do is scan their face.
4. AR usage on smartphones
Museums are jumping into augmented reality to bring art exhibits to life.
An AR experience can be used to enhance, highlight, or share more information about a particular exhibit or art piece that the viewer wouldn't be able to access otherwise.
The San Diego Museum of Art, for example, offers AR experiences in its mobile app where visitors can watch as a Monet painting transforms in color and detail.

At the Smithsonian National Museum of Natural History, visitors can use AR to observe the way the skeleton of a bat helps it move in the Bone Hall.
The key to adopting AR in a museum is to make visitors engage closer with the works of art, rather than with their cellphone screens.
5. Virtual Reality (VR) in theme parks and museums
Chinese theme park Lionsgate Entertainment World launched the world's first multiplayer interactive hyper-reality VR simulator experience.
The Twilight-themed "Midnight Ride" is a virtual ride in which visitors race with wolves on a VR dirt-bike through an eerie forest scene.
Museums like The Louvre have also experimented with VR. The Mona Lisa: Beyond the Glass VR experience takes viewers behind the glass casing that traditionally holds the iconic painting.
The experience reveals intricate details about artist Leonardo da Vinci's work and gives viewers insight into the techniques he used.
A visit to the Mona Lisa is typically plagued by dozens of other onlookers trying to snap the perfect selfie with the painting. The VR experience allows viewers to immerse themselves in the art piece, without the distraction of the crowd around them.
***
Modern-day travelers are looking for "smart" destinations that use technology to enhance their experience — especially when it comes to visiting theme parks and museums experimenting.
This is why attractions have been experimenting with internet-connected wearable devices; augmented reality; customer experience apps; facial recognition; and more.
Whether it's a mobile app that gives your guests access to essential venue information or a wearable device that makes entering a ride or making purchases easy, the IoT is making these digital experiences possible.
Is it time for your business to explore how IoT technology can enhance your customer experience?