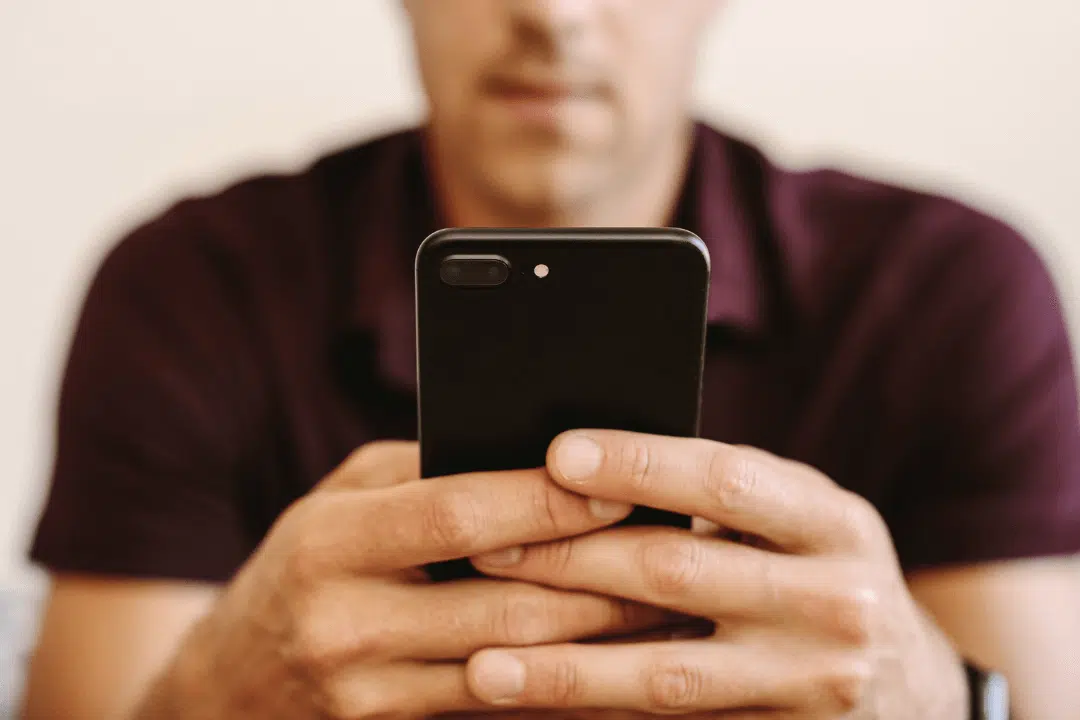 Travelers today come across a beautiful destination or a fun experience on Instagram and immediately add it to their bucket list. If their interest is truly piqued, they might quickly research prices. They're already on their phones, and with the rise of online travel bookings, researching travel on a mobile device is as easy as switching from one app to another.
In just a few minutes, they've come up with their next trip idea — without ever having to switch to a new device.
The rise of mobile bookings falls in line with modern traveler behavior. Statista found that about 37 percent of people turn to social media for vacation ideas, and nearly 70% say they find ideas of where to travel on search engines like Google.
The trend is especially prevalent with travelers ages 18 to 34. Facebook-owned apps like Instagram are the top source of destination discovery for young travelers, who are 2.4x more likely than those ages 35 and over to find new destinations on their phones.
Widespread smartphone use and the ability to book travel online contribute to the rise of the mobile booking experience. Is your tour business ready to capitalize on them?
Let's take a look at how mobile bookings are changing the way your guests interact with your company.
What percentage of travelers are making mobile bookings?
It should come as no surprise that over 60% of leisure travelers in the U.S. now find flights, accommodations, and trip experiences online. Moreso, 20% of travelers looking for trip experiences are actually opting for mobile bookings over desktop bookings.
The main reasons cited are convenience and speed.
Travelers today want the travel booking process to be as easy and seamless as possible. They want to be able to research a flight to that dream destination they saw on Instagram on the same device they're using for their day-to-day online chores.
Tour operators can reach their guests on social media, bring them over to their mobile site, and persuade them to book in a matter of minutes — especially if your target demographic includes young travelers and millennials.
Whether they're taking photos or sharing experiences on social media, millennials are constantly reaching for their smartphones while traveling. In fact, two out of three mobile bookings are made by millennials. And they value the ability to research, book, and share their travel experiences on one single device.
It's time for tour operators to meet their customers where they're already hanging out.
The continuous shift toward online booking
Researching hotels and airfare on mobile is now as common as shopping for clothes on a phone. Google found that 48% of U.S. smartphone users are comfortable researching, booking, and planning their entire trip to a new destination on their phones.
The rise of Online Travel Agencies (OTAs) has also driven the trend forward. Big travel-booking platforms like Expedia and Booking.com offer seamless search, checkout, and online payment functionality. They both have a mobile booking app that is just as easy to navigate.
Still, when it comes to booking tours and experiences, most travelers use offline methods like in-person ticket windows, offices, and phone calls. There are two reasons for this:
Most tourists don't plan their in-destination activities ahead of time. They book them after arriving, often using the traditional methods described above.
Tour operators have yet to provide great online booking experiences. In other words, your tour website might not be as mobile-friendly as you think.
Despite the fact that travelers still book travel via offline channels, the travel industry is seeing a continuous shift toward online sales.
Online tour and attraction bookings were on track to more than double from 2015 to 2020, growing from 11% in 2016 to 21% in 2020.
The global online travel market was worth more than $629 billion in 2017 and was predicted to reach almost $818 billion by 2020.
Being able to quickly pay for an experience with a credit card saved on their smartphones makes the mobile booking process quick and painless. And the ability to easily book travel online is pushing another trend that feeds into the rise of mobile bookings: last-minute experience bookings.
Guests are now using mobile for last-minute bookings
Before the internet, tourists arrived at a destination and planned what to do from there. With a smartphone in nearly every traveler's pocket, last-minute bookings are more prevalent than ever.
Over 70% of U.S. travelers say that they "always" use their smartphones when traveling, up from 41% in 2015.
Travelers are increasingly using their phones to research activities and attractions, locate restaurants, and look up directions. "Near me" searches on Google Maps, for example, have been exponentially growing over the past few years.
Locals and travelers alike are using Google to look up experiences in their destination, and these searches are increasingly done on mobile. Mobile searches for "things to do/activities" + "near me" have seen a 6X increase over the last two years.
Google found that 48% of experience bookings happen when travelers arrive at their destinations, most on mobile.
This means that if you're a tour operator, you risk missing out on nearly half of the online bookings in your destination if your website doesn't receive mobile payments.
How tour operators can capitalize on mobile bookings
Your website's mobile functionality is key to capturing those bookings. The travel industry still has a long way to go to meet travelers' mobile expectations – which gives your company an opportunity to stand out.
A great mobile experience can bring you new web traffic and conversions, especially with young travelers using their phones to research what to do in your city after they arrive. The rise in last-minute bookings goes to show that you can reach your audience when they're ready to make a purchase.
Make sure your website is ready to go when tourists arrive in your city.