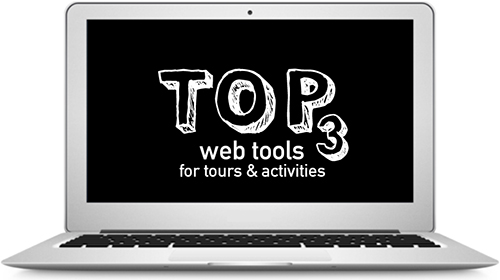 How to boost your tour business with web tools
So far in this series, we've convinced you of the importance of web tools, and we've profiled six, key platforms that can help boost your business. In this final article of the series, we finish off with the three most important features for growing your tour operations. Implementing all of these tools will give you back time and flexibility, so you can rediscover the passions that made you into an activity provider in the first place.
3) Calendaring

If you haven't switched to one yet, using a cloud-based tour calendar will make you feel as if a weight has been lifted off your shoulders. A wide variety of cloud-based calendaring tools, such as Google Calendar, can be embedded into your site with considerable ease. If you are already hosting your company email addresses on Gmail, then it's a breeze to activate your calendars.  If you don't yet have a Gmail account, then it's time to get one — this will enable you to get access to many Google business tools, including Google Calendar.
Generally speaking, however, once your tour company is serving more than 300 – 500 guests per year, you'll want to consider a booking management service. This type of software solution will relieve major back-office pain points, including keeping your reservations automatically updated in your calendar. As your business grows, having software will minimize the time spent at your desk and free you up to further scale your activities.
2) Website Content Management Systems
What that fancy heading really refers to is a website-building tool. Your website is your first impression with potential customers. Fortunately, it has never been easier to create and manage an engaging, dynamic, online experience. WordPress and SquareSpace are the two top content management solutions for building websites quickly and with minimal effort. Both provide a wealth of web templates to choose from, as well as a number of third-party plugins (including calendars) that add functionality to your site. Content such as text and photos are managed through a publishing interface that does not require coding or web development experience. Furthermore, websites built with either of these content management solutions are out-of-the-box mobile-friendly.
Even if your tour business already has a site built, it frequently makes sense to switch over to a content management systems, which will make it much easier to maintain and improve your website over time. We generally recommend WordPress. It's intuitive, versatile, and has more than a decade of development behind it.
1) Online Booking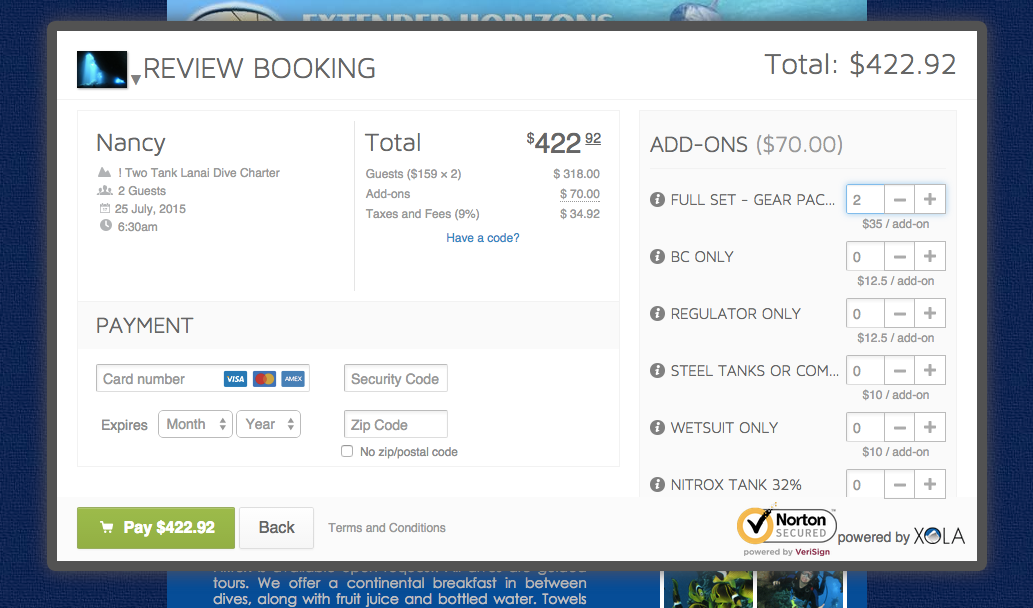 Online booking should generally be considered a "must have" for any growing tour business. Both calendaring and website CMS greatly facilitate successful online booking. Implementing this on your website accomplishes two primary goals:
1) It greatly reduces the number of emails and calls you field on a daily basis. You'll wonder how you did without it for as long as you did.
2) Everyone and their mothers are online. They need to be able to book your tour quickly, with certainty, and without ever putting their ear to a receiver. According to a study supported by TripAdvisor, 96.4% of people use the Internet for trip planning. This represents a rapidly growing demographic. Don't miss out on it.
Most tour businesses will eventually want to consider an integrated calendaring and booking solution that provides industry-specific, web-based functionality geared towards activity providers. If you company is not yet ready for a booking software, WordPress and SquareSpace both can host third-party plugins — the proverbial "shopping cart" for the customer. This feature can be a sensible choice for businesses that are brand new, or those that want to get something up and running while they explore more comprehensive solutions.
Ultimately, the most important aspect of your tour business is the experience you create for your customers. Advancing the quality of that experience requires that you give it your full focus. By properly implementing the tools we discussed in this article series, that's exactly what you'll be able to do.
Get Your Xola Demo Today