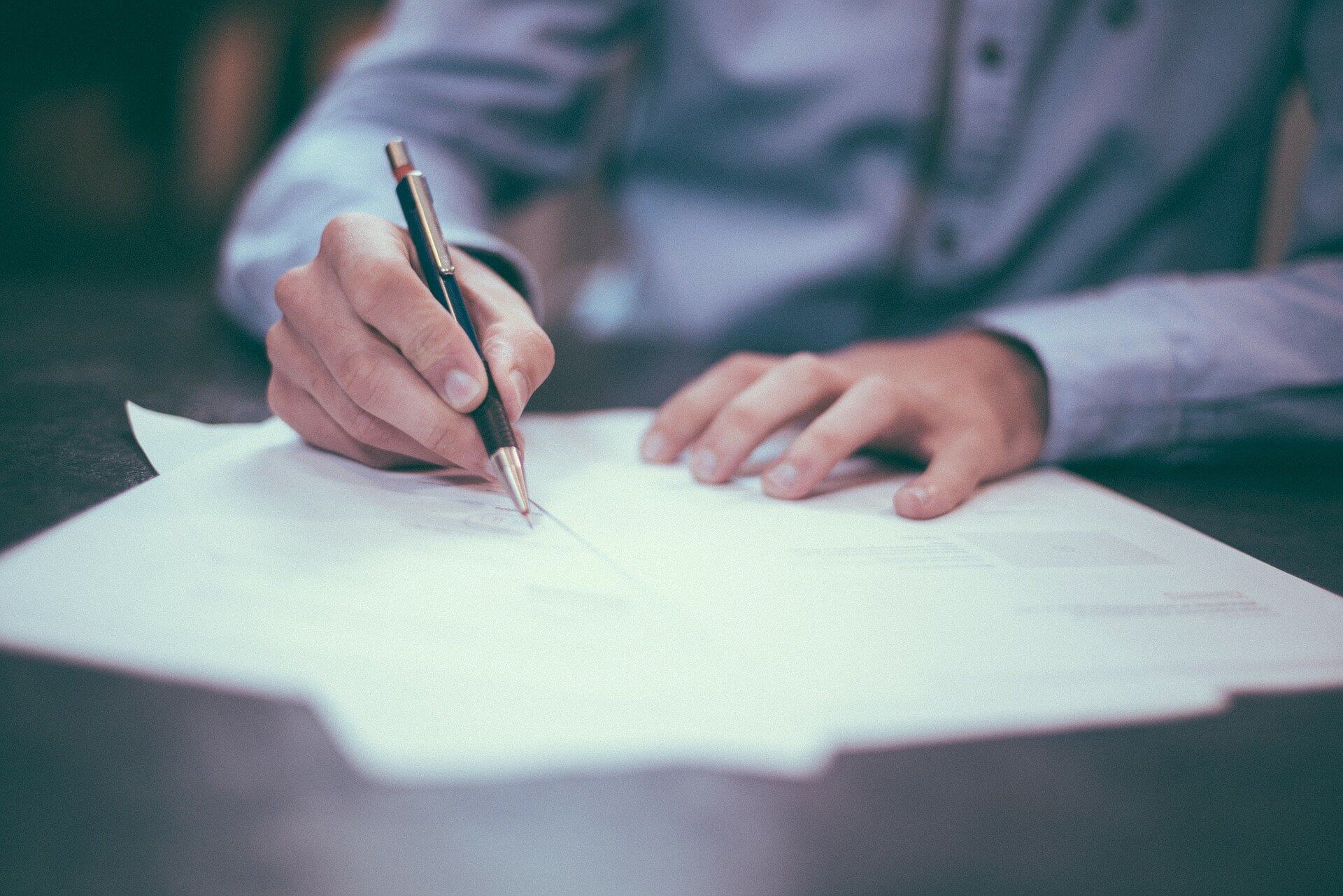 When starting a new tour business, one of the most vital steps is protecting your assets. To do so, you will need liability insurance.
While liability insurance is essential, as a new tour operator you may be wondering what you need coverage for and how much it will cost.
In this post, we'll dive into the ins and outs of liability insurance as well as what you should consider.
Disclaimer – Before we dive in, this post is designed to be a general primer into liability insurance for tour operators. For specific details and questions about different policies, we recommend reaching out to your insurance agent or lawyer.
What insurance do I need for my tour business?
f you are thinking about starting or have recently launched a tour business, you may be wondering what to insure and if have enough insurance to cover all of your assets. Let's get the nitty gritty insurance details out of the way so can focus on the joy of sharing an adventure you love with your guests.
Every business has a unique set of liabilities, so deciding which liability insurance you need comes down to asking yourself this:
What could possibly go wrong and how can I mitigate damage?
While brainstorming "worst-case scenarios" isn't fun, isn't it better to have a plan in place if something does go awry?
Here are some examples of potential questions to think through:
Who will replace the kayak that fell off your rig while transporting the fleet?
Who covers the emergency medical costs if a customer breaks his leg on your zipline tour and later files a lawsuit to recoup the money he is out from medical bills?
What happens if one of your tour guides gets COVID-19 after being exposed on a tour?
Deciding what type of coverage you require when you first launch your business will allow you to focus more time on providing a great guest experience.
Keep in mind that most policies are for an entire year, even if your business is seasonal. This is a benefit since your equipment will be covered in the event of loss or damage during the off-season.
In addition, your state may have specific insurance required for your type of tour. For example, Washington state requires workers' compensation through the Department of Labor and Industries. Additionally, they require minimum coverage for business vehicles of $25,000 bodily injury liability per person, $50,000 bodily injury liability per accident, and $10,000 property damage liability per accident.
The importance of carrying adequate liability insurance
Between 2007-2013, the canoeing industry suffered more fatalities than kayaking, rafting, and paddleboarding combined. Canoeing may seem like a safe enough activity, but this statistic proves that accidents do happen — and why emergency medical coverage is essential.
While a fatality is definitely the worst-case scenario, even a minor customer injury could lead to a personal injury settlement that is not only costly but time-consuming. One case could take years to settle.
Starting and maintaining a business is expensive enough. If you have a fleet of 20 canoes and they are stolen or catch fire, you are looking at a minimum of $5,000 to replace them. Liability insurance helps you eliminate that financial risk.
How much does liability insurance cost?
Your local insurance agency might be able to provide a basic policy that covers all your needs through one plan or with add-on riders. Still, tour businesses might need to have an additional policy through an agency that specializes in tour operations such as Excursion Insurance, CNA International, or XInsurance.
In addition, you should consider how much your assets (equipment and/or property) are worth. It is often better to consider a higher coverage amount that your business can grow into over being underinsured and potentially on the hook in the event something goes wrong.
The level of danger inherent in your business is also a factor. Adventurous activities will require comprehensive policies that cover emergency care and so on. For example, a kayak rental business or walking tour will have lower premiums than a scuba diving business or an axe-throwing venue.
Pro Tip: The average annual plan cost for $1 million in coverage for a tour operator is $350-$700.
The 6 most popular types of liability insurance
There's a wide variety of liability insurance types offering different levels of coverage depending on the businesses they protect.
Ask your insurance agent to customize your insurance policy or policy package to your specific needs.
1. General/business liability insurance
General/business liability is imperative.
This covers legal fees for customer injury and property loss.
The kayak that fell off your rig? This covers the replacement cost.
This insurance will also cover legal fees to sue for less likely events such as copyright infringement or slander from a competitor.
Perhaps most interesting right now, as many small businesses navigate uncertain times due to the pandemic, is that general/business liability insurance includes legal and relocation fees if your business is wrongfully evicted from a rented building or property.
Here are a few things to consider when looking for the best liability insurance provider:
Adequate coverage: Ensure that the insurance policy provides sufficient coverage for the risks and liabilities specific to your tour or attraction operations. Assess the nature of your business activities, the number of participants, and the associated risks to determine the appropriate coverage limits.
Comprehensive policy: Look for a comprehensive insurance policy that covers a wide range of risks, including bodily injury, property damage, personal injury, and advertising injury.
Certificate of insurance: Request and keep updated certificates of insurance from any subcontractors or vendors you work with. This verifies that they have adequate liability coverage, protecting both parties in case of any incidents or accidents.
2. Auto liability insurance
If you provide transportation for your customers, auto liability will cover both owned and rented vehicles beyond the scope of personal auto policies.
Whether you are transporting paddleboarders to your favorite cove at sunrise in Florida or sunset in California, auto liability covers what you are accustomed to with your personal auto policy, only with higher weight restrictions and limits of liability.
When your business vehicles are insured, any employee may drive. This will allow you to take multiple vehicles (i.e. more customers) on each excursion or have one employee shuttle customers while the other remains on location.
Consider the following before choosing an auto liability insurance policy:
Commercial auto policy: Look for a commercial auto insurance policy specifically designed for business vehicles. This type of policy provides coverage for accidents, injuries, property damage, and other liabilities that may arise from the use of vehicles in your tour and attraction operations.
Hired and non-owned auto Coverage: If your business involves renting or using vehicles that you do not own, consider adding hired and non-owned auto coverage to your policy. This coverage extends liability protection to vehicles you rent or borrow for business purposes.
Driver qualifications: Establish clear driver qualification standards. Ensure that your drivers meet the requirements for your auto liability insurance. This may include age restrictions, valid driver's licenses, clean driving records, and any specific training or certification requirements.
3. Watercraft liability insurance
Whether the watercraft has a motor or not, this insurance is mandatory in most states for watercraft operators, so ensure it is covered in your general/business liability policy or an add-on rider.
This will cover emergency medical costs for customer injury specific to the watercraft as well as the loss of or damage to personal belongings.
Here are a few considerations to keep in mind as you research watercraft liability insurance:
Vessel types: First, you'll need to determine the types of vessels your company will use. Then, verify that your insurance policy covers that specific type of vessel, which can range from motorized boats, sailboats, personal watercraft, or paddle craft.
Passenger capacity: Assess the passenger capacity of each boat and confirm that the insurance covers the maximum number of passengers allowed on board. Compliance with safety regulations regarding passenger limits is crucial to mitigate risks and ensure proper coverage.
Waterway restrictions: Understand any restrictions imposed by the insurance provider regarding the waterways in which you can operate. Some policies may have navigational limits or exclusions for certain high-risk areas.
4. Professional liability insurance
Here is another one that you'll want to add if it is not included in your general/business liability policy.
This is for the mistakes you didn't mean to make or changes you couldn't help but make.
Nicknamed the "errors and omissions policy," professional liability covers the accidents made through typos or data left out of a tour description. It covers legal fees for cases of misrepresentation (the artisan lunch promised is fried Spam sandwiches) or violation of good faith (a loyalty program was shut down or not allowed to be used as promised).
Keep this in mind as you're choosing your professional liability insurance:
Retroactive date: Pay attention to the retroactive date mentioned in the policy. This is the date from which the policy coverage starts and typically excludes claims arising from incidents that occurred before that date. Ensure that the retroactive date aligns with your business's start date or the date you first purchased the insurance.
Claims-made policy: Professional liability insurance is typically written on a claims-made basis. This means that coverage is triggered by claims made and reported during the policy period. Understand the reporting requirements and ensure that you report any potential claims or incidents to your insurance provider in a timely manner.
Professional associations: Consider joining professional associations relevant to the travel and tourism industry. Some associations offer access to group insurance plans or negotiated rates for professional liability coverage.
5. Employer liability insurance
Many states require businesses to apply for workers' compensation through the Department of Labor. If your state does not provide this service at the government level, adding employer liability will protect your business during lawsuits launched by employees as well as pay for employee medical care, disability, and even funeral in the case of a death on the job.
Here's what to consider when researching employer liability insurance:
Workers' compensation laws: Each jurisdiction may have specific rules regarding workers' compensation coverage limits, eligibility criteria, claim filing procedures, and benefit entitlements. Complying with these laws is crucial to protect both your employees and your business.
Employee classification: Properly classify your employees based on their job roles and associated risks. Different job categories may have different insurance requirements and premium rates.
Return-to-work programs: Establish return-to-work programs that facilitate the smooth transition of injured employees back to work after recovering from a workplace injury or illness.
6. Business interruption liability
Seattle, Houston, and Austin shut down due to snow for a week? Impossible.
But then, in February 2021, it happened and interrupted thousands of travel plans.
For tour operators with business interruption insurance, customer refunds due to business closures and trip cancellations were taken care of by their insurance companies.
A natural disaster is an extreme example, but unforeseen events happen all the time.
A rained-out performance or a lightning storm forecast during a water event is more common. While bad weather won't cause weeks of cancellations, it is money lost.
Here are some practical tips and considerations to keep in mind when it comes to business interruption liability insurance:
Assessing risks and vulnerabilities: Take the time to assess the potential risks and vulnerabilities that could interrupt your business operations. Consider factors such as natural disasters, fires, power outages, supply chain disruptions, or unforeseen circumstances that could affect your ability to serve customers.
Waiting period: Keep in mind that most policies have a waiting period before coverage kicks in, so plan accordingly to manage your finances during that time.
Business continuity planning: Develop a comprehensive business continuity plan that outlines steps to be taken during and after a disruption. Having a well-thought-out plan in place can expedite the recovery process and potentially reduce the duration of business interruption.
How to vet tour operator insurance providers
Use the following tips to ensure you're partnering with the right insurance providers:
Reputation matters: Do your homework and dig into the reputation of potential insurance providers. Look for reviews, testimonials, and feedback from other tour and attraction operators. Don't settle for a company that leaves a trail of disappointed customers in its wake. You deserve an insurance provider that's got your back.
Tailored to your industry: Seek providers that specialize in serving the unique needs of tour and attraction operators. They understand the ins and outs of your industry, the risks you face, and the coverage you require.
Transparency is key: Nobody likes being kept in the dark, especially when it comes to insurance. Look for providers that are transparent and clear in their communication. You want an insurance partner who explains the terms, conditions, and coverage in a way that makes sense to you. No jargon, no confusion — just straightforward and honest communication.
Customizable coverage: Your business is unique, so your insurance coverage should be too. Avoid providers that offer rigid, off-the-shelf policies. Instead, opt for those that offer customizable coverage to meet your specific needs. Whether it's liability, property, or equipment coverage, you should have the freedom to tailor your policy to fit your business like a glove.
Responsive customer service: In times of crisis, you need a responsive insurance provider who doesn't leave you hanging. Look for companies that prioritize customer service and have a reputation for being there when you need them the most.
Easy claims process: The last thing you need when filing a claim is a complicated and frustrating process. Look for insurance providers that have a streamlined and efficient claims process. You deserve an easy-to-navigate system that minimizes paperwork, reduces headaches, and gets you back on your feet as quickly as possible.
Competitive pricing: We can't forget about the bottom line. While pricing shouldn't be the sole deciding factor, it does play a role. Seek out insurance providers that offer competitive pricing without compromising on coverage and service.
Recommendations and referrals: Don't be afraid to tap into your network and ask for recommendations. Reach out to fellow tour and attraction operators, industry associations, or trusted colleagues for their input. Personal referrals can provide valuable insights and help you find hidden gems in the insurance provider landscape.
Additional best practices for protecting your business
Liability waivers are a simple way to further protect your business. Our post on Liability Waiver Best Practices gives a clear path to how you can use digital waivers to simultaneously protect your business as well as ways you can use this information in your marketing.
In addition, you should also have a cancellation policy, which should be available on your website and in your digital waiver. You should clearly state your terms for how and when guests can cancel a booking as well as your refund policy.
Finally, what emergency medical plans do you have in place? While keeping your first aid kits stocked is probably first on your list, other items to keep near – such as emergency blankets, survival tents, etc. – will depend on your type of tour and customer demographic. For example, if your business is based in Florida, you might want to have an evacuation plan in place for how to board up and secure your venue in case you have to evacuate due to a hurricane.
***
In sum, taking everything into account, liability insurance is as important of an investment as your equipment. Shopping around for an insurance company that is the perfect fit for your business is as important as shopping around for a vehicle and kayaks.