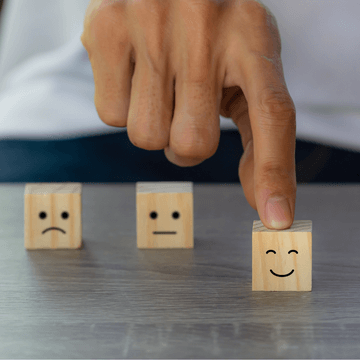 Customers typically have no incentive to leave you a review, so when they take time out of their day to do so, you can return the kindness with a nice response.
In this guide, you'll learn how to make your customers feel valued and appreciated by responding to their reviews. Keep reading for several 5-star review reply examples and templates you can use to start residing in your reviews today.
Why is it important to reply to all reviews?
Travelers are approaching their bookings with more scrutiny to ensure they're receiving the quality of service they expect.
Online reviews are playing an even bigger role in helping consumers make travel decisions in a post-pandemic era. Review interactions, which includes actions like searching, filtering, and clicking to expand and read an entire review, are up 50% compared to pre-pandemic times.
Customers are using reviews to check in on a company's current operations. When you respond to your reviews, you're showing these customers that you're on top of your game. You're taking the time to check your customer feedback to ensure things are running smoothly.
A recent survey found that 77% of consumers "always" or "regularly" check online reviews when looking for local businesses. Many people — 88%, according to a recent study — trust these reviews as much as personal recommendations.
These guests will take note when you respond to both positive and negative reviews. Responding to reviews not only shows past guests that you value their feedback, but it also shows future ones that you're committed to your customers.
What's the average review response time?
Industry best practices say that a 24 to 48 hour response time is best — but there's a gap between guest expectations and actual response times.
While 53% of customers expect businesses to respond to negative reviews within a week, most companies aren't responding fast enough. Many aren't responding at all. About 60% of customers say they never received a response from at least one company they reviewed in the past.
ReviewTrackers found that the hospitality industry has an average review response time of about 7 days. The top 10% of brands, however, had an average response rate of 1.2 days, signaling that faster review response times are linked to having a positive reputation.
How to respond to a 5-star review comment
If you're not sure how to respond to a 5-star review on Google, Facebook, or Tripadvisor, here are some tips:
Respond quickly. Your customers would love to hear back from you, even when they're leaving a positive review. If you want too long to respond, there's a chance they'll never see it.
Thank them. Tell your guests how grateful you are for their review. Show them that you appreciate them taking the time to share their positive experience with you and the rest of the community.
Personalize the response. You can start by referring to guests by their first name in your response. Then, refer back to specific points they brought up in their review. For example, if a guest reviewing a food tour company writes something like, "The guava ice cream was unreal!" the operator can mention the guava ice cream in their response: "We're so glad you enjoyed the ice cream. It's our favorite, too!"
Spotlight your team. Many times, guests will mention a specific employee in their review: "Michele was an awesome tour guide!" This gives you the chance to spotlight your team. Tell the guest that you'll be sure to share their wonderful feedback with the guide. Future guests that read over the review will be happy to see that your guides are doing a wonderful job.
Add value where you can. Are there any deals or perks that the guest should know about? Make sure to mention them in your response. This is a great way to bring value to your customers and encourage them to remain loyal to your brand.
Remember to sign off every review with a note that encourages the guest to return: "We hope to see you again soon!"
How to respond to a 5-star rating (i.e. just a five-star rating and no comment)
Some review sites allow guests to leave a star rating with no text attached. A 5-star rating with no comment attached is still a very good review — even if you don't know exactly what's going on in the customer's head.
In these cases, you can keep your response short and sweet. Here are five ways to respond to a 5-star rating with no text:
"Thank you for your 5-star review rating! We will be sure to share your review with the rest of our team."
"We're so grateful for your 5-star review. We strive to offer the best experience possible, and your review tells us that we're on the right path."
"We appreciate you taking the time to leave us a 5-star review. We hope to welcome you back again soon!"
"We are beyond thankful for your 5-star review. Thank you for sharing your rating with us and the community."
"Your 5-star review means a lot to us. Come back soon!"
7 templates for replying to 5-star reviews
Here are seven examples of how to respond to 5-star reviews. Feel free to use these responses as templates for replying to your positive reviews.
Review:
Jamie: Amazing experience. PERIOD.
Response:
Hi Jamie, we're thrilled to hear that you had a good time during your tasting! Did you have a chance to join our wine club? We're running a special promotion this month for past guests: Your 4th bottle is on us! We hope you enjoy this special treat. – Martha
Review:
Cara: I'm usually not a big fan of group tours but this experience was worth every penny. The day was jam-packed with adventure and we never felt bored or rushed. The waterfalls, the Jeep tour, the artisanal spirits-tasting — the tour was so dynamic! I was one of the only ones brave enough to try the waterfall slide, and it was so fun! You must try it if you go.
Response:
Hi Cara, thank you for your kind review. I'm so happy to hear that our tour surpassed your expectations. Bravo on conquering the waterfall slide! It's definitely a once-in-a-lifetime experience, and I'm glad you'll be taking home this exciting memory for your trip. We hope to see you again soon! – Jorge
Review:
Robert: The museum is visually stunning. Very interesting exhibits and beautiful architecture. It's a great place to spend a long, rainy afternoon.
Response:
Dear Robert, thank you for taking the time to leave us a review. We can't help but agree with you! Our museum is a special place. We hope to welcome you back soon. – Your friends at the Museum of Tomorrow
Review:
Pam: We really enjoyed our walking tour, especially learning about the city's historic architecture. Our guide Emmanuel was truly exceptional! We left with many tips and recommendations that made the rest of our trip a joy.
Response:
Hi Pam, thank you for sharing. Emmanuel has been with us for 7 years, and his love for the city shines through every time. We'll be sure to let him know you loved his tour! – Claudia
Review:
Adam: Made it out with five seconds to spare! Such a fun activity for the family.
Response:
Hi Adam, thank you for your review! Five seconds, that's a close one! We're glad you had a nice time playing our escape game with your family. Hope to see you again soon! – Downtown Escape Room
Review:
Grace: Loved it!
Response:
Hi Grace, I appreciate you taking the time to leave us a review! I hope to welcome you back again soon! – Debora
Review:
Jordan: Very easy to book. Warm welcome. The pilot was great and told us the history of the city during the flight, always pointing out interesting things to see.
Response:
Hi Jordan, we're so glad to hear that you had a nice flight! Pilot Mike has been flying over New York for 10 years. He enjoys every flight as much as his passengers! We'll be sure to share your kind review with him. – NYC Helicopter Tour
***
We hope these seven templates make it easy for you to respond to your reviews. Remember that positive reviews are powerful: They can attract potential guests, and your responses can highlight all the reasons why they should book with you.