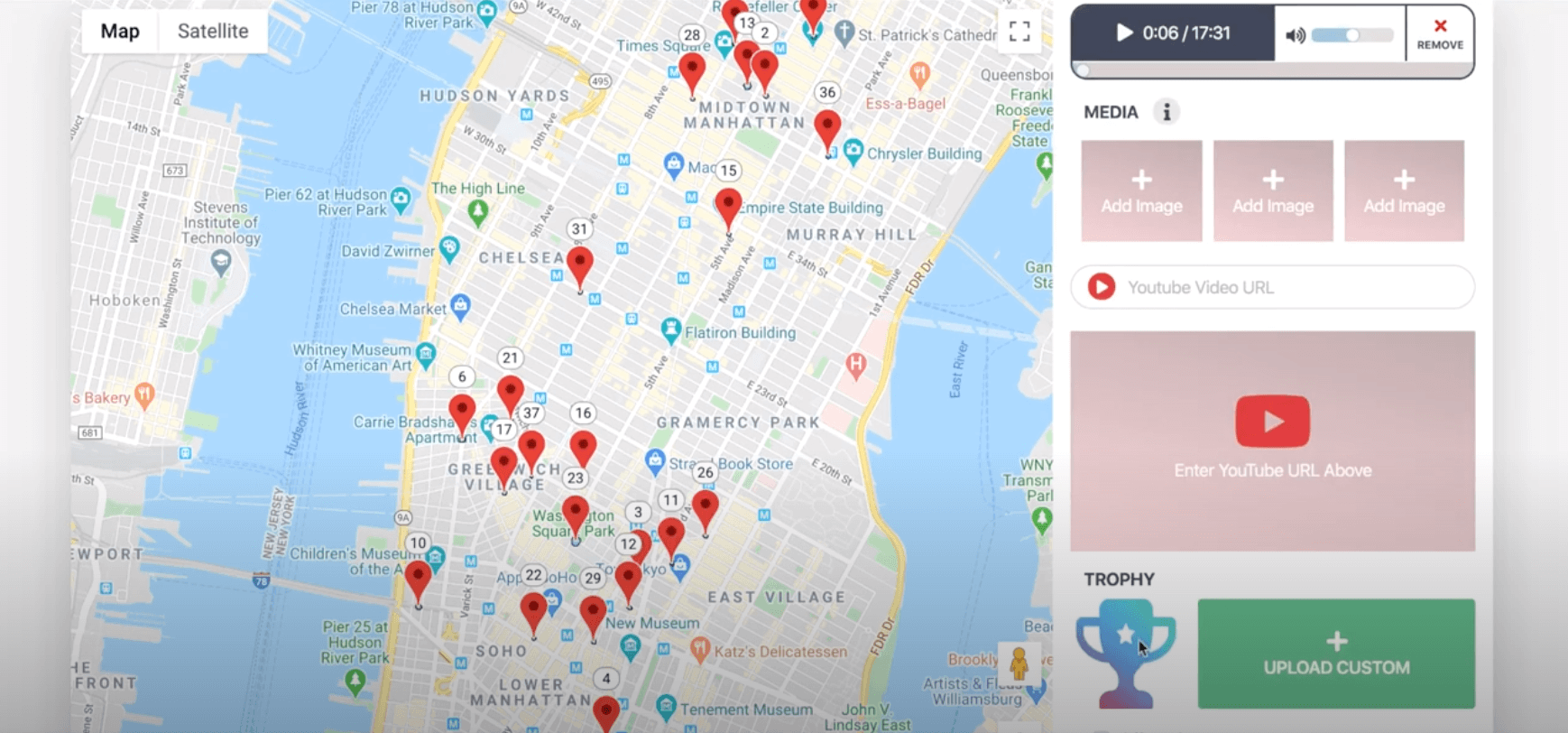 With the COVID-19 pandemic forcing the vast majority of tour operators to shut their doors amid the lockdown, many are turning to virtual tours and experiences as a way to stay top of mind with guests and earn a little money.
With Viator, Expedia, Get Your Guide, and Airbnb launching (or in some cases simply helping to promote) virtual tour capabilities, and many others following suit over the past few weeks, this trend is only continuing to grow.

If you've never launched a virtual tour before, it can be overwhelming – where do you even start, what equipment do you need, should it be paid or free, and how do you get the word out.

So, we hosted a webinar last week with Lance Zaal, a Xola customer who runs a multi-location ghost tour company as well the founder of Junket, a virtual tour software, to share virtual tour best practices. In this post, we're sharing a recap from the webinar.
How do virtual tours work?
Virtual tours are most commonly video or audio-based but can also be purely text. However, the format you use for your tour is secondary compared to making sure that it is guest-centric. After all, what's the point of creating a virtual tour if guests refuse to use it.
In addition, your virtual tours don't just have to be a one-time thing because of a pandemic. If done right, your virtual tours can end up becoming a marketing asset and help you sell more in-person tours down the road.
For example, with Junket, your virtual tour is available on both Android and iOS smartphones. With more than 10,000 users of the Junket app, anyone can view and take your virtual tour.
What are the benefits of virtual tours?
As we alluded to earlier, there are many benefits of virtual tours, including:
An alternative way to generate some revenue amid the COVID-19 pandemic
Complement, enhance, and expand your current in-person tour offerings.
Allow you to run experiments w/ different tour offerings at a lower cost. (Less risky)
Increase brand awareness and gain new customers
Create seasonal, virtual tours
Creating your first virtual tour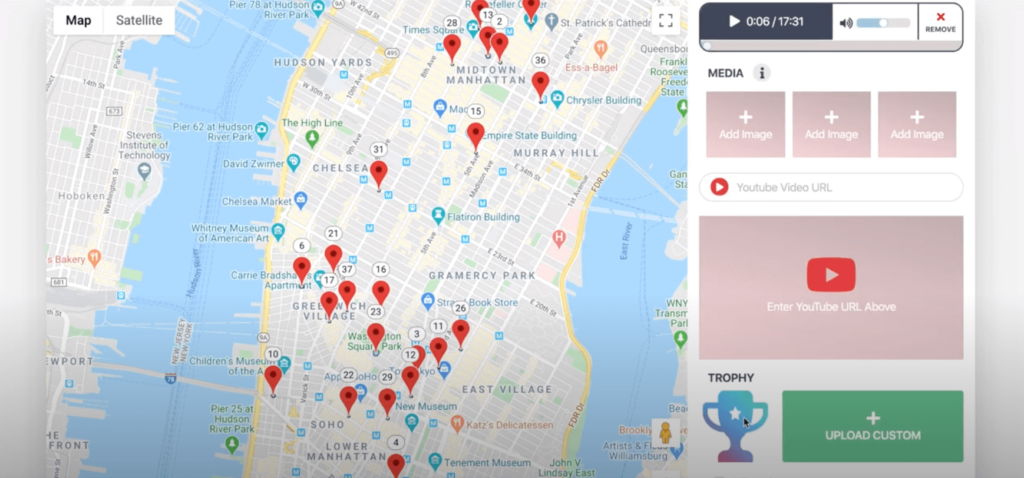 With Junket, it is really easy to create a virtual tour. You can submit all tours from their web-based app. Most virtual tours have about 16 stops spread out on a Google Map and are between 60-90 minutes in length.
For example, Lance's first virtual tour was of historic Williamsburg, Virginia. It made about $15,000, got featured by the iOS app store, and had no advertising efforts (paid spend) behind it.
All data is stored in AWS, and hosted by Junket. In addition, Junket integrates with Google Maps, and you don't have to worry about any copyright issues. You also retain all rights to the content.
While it is designed for guests to take these virtual tours with WiFi or a cell signal, it can still work in offline mode if people are in the middle of the woods or in an underground cave. People would still be able to access all of the content minus anything that relies on a GPS or WiFi signal.
The same applies to indoor-only tours where adding "stops" to a Google Map doesn't make sense. Instead of a map view, you could provide a list of all of the stops to navigate along with the name, description, images, and any videos.
Pro Tip: If you want to include a 360 video, simply upload it to Youtube as an "unlisted video." Then, embed it on your virtual tour.
Once you have your virtual tour ready to go, you'll submit it to Junket for the final review. This process usually takes 24-48 hours.
Promoting your virtual tour
Once you create a virtual tour, you need to get the word out. Here are a few recommendations that Lance shared on the webinar:
Promote it across your social media channels
Send out press releases and media efforts in specific cities on a local level
Run Facebook and Instagram ads
Partner with local boutique hotels, bed and breakfasts, and other small businesses
Pro Tip: When partnering with local businesses and hotels in your area, you can even add them as a stop on your virtual tour and include a promo or discount code for that business. This is a way for the virtual tour to benefit both sides.
Highlighting some virtual tour best practices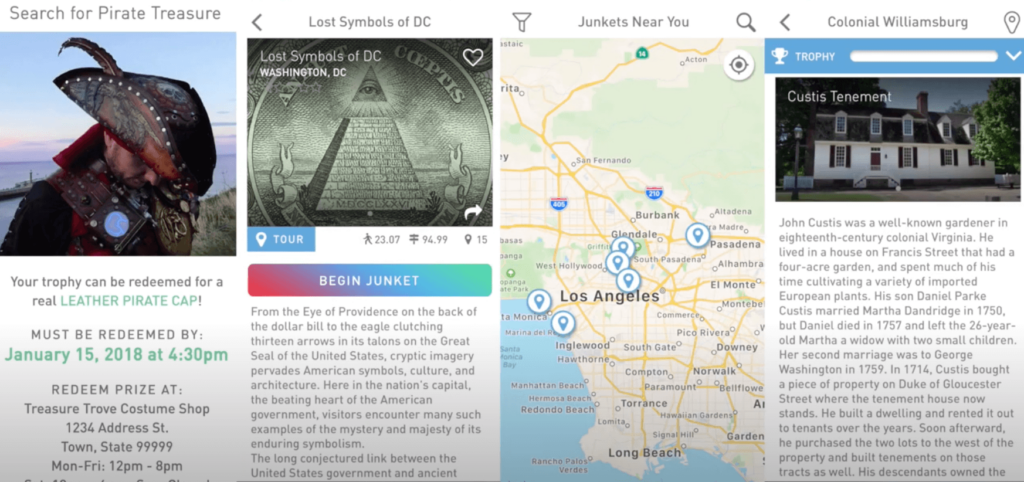 Here are some additional best practices to help you create a compelling virtual tour.
Create an experience that's worth taking
You need to give people a compelling reason to view and take your tour. Put yourself in the position of a guest who might be using your virtual tour.

You are not only competing with other tour providers in your region but all over the world. Your tour needs to stand out, especially if you are charging money for it.

Pro Tip: The average virtual tour ticket price is between $5 – $10 USD.
At the minimum, this means creating thorough text descriptions that provide facts and context around each stop on your "tour," as well as having supporting photos and videos.
Make sure your photos and videos look good
Having high-quality photos and videos will make or break your virtual tour.

It doesn't matter if you have fancy video equipment or are shooting everything on your smartphone as long as you focus on the following:
Have good lighting
Great sounding audio
Don't assume it is just for Millennials and Gen Zers
One thing that surprised Lance was who was downloading and consuming these tours. While the demographics skew slightly younger, there are many people in the 65+ crowd who use and love virtual tours.
In fact, 62% of senior citizens are now on Facebook.
If your in-person tours skew older, creating a virtual tour for that same crowd could become a major hit.
***
In sum, creating virtual tours that can not only help you right now with this pandemic but can increase your brand awareness for years to come.
If you missed the webinar, here's where you can listen to the full recording.