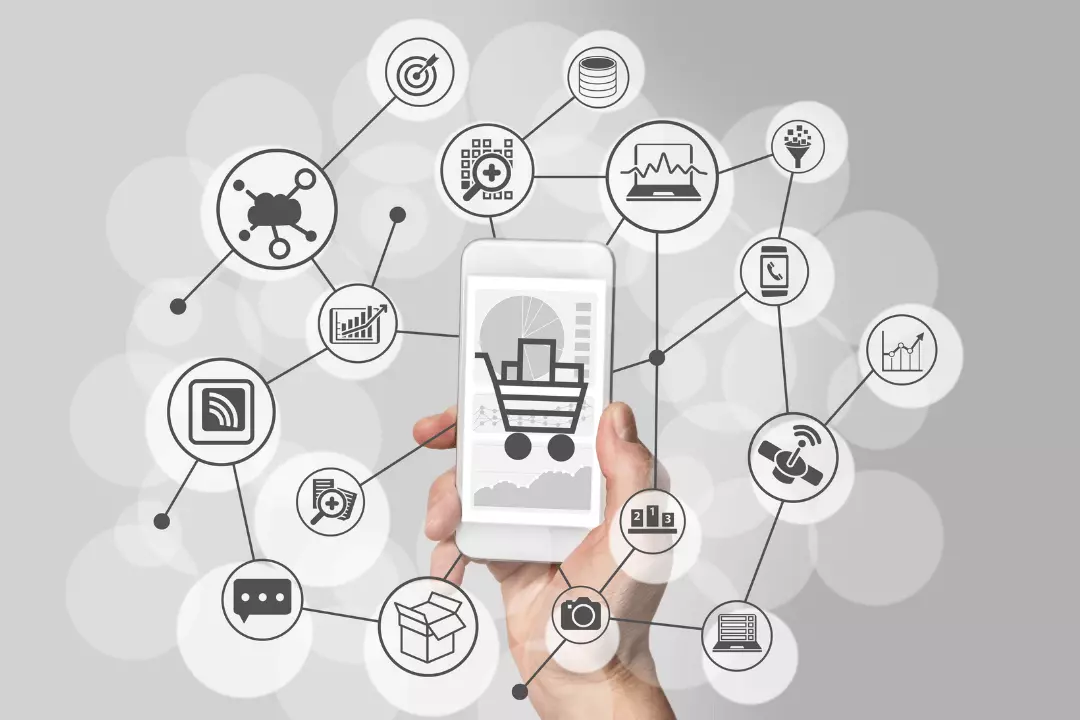 Imagine a guest lands on your website after seeing an ad for your attraction on Facebook. The guest likes what they see on your homepage, and after quickly reading a description of your park, the guest locates the "Tickets" tab and makes a purchase.
In a matter of minutes, the guest receives an email with essential visitor information and their virtual tickets. In this email, they see a link to download your app, sign their digital waiver, access their tickets, and build an itinerary for their visit ahead of time.
They download it. Before they arrive at your attraction, they're already equipped with everything they need for a seamless visit.
That's what a great digital guest experience looks like.
An attraction's website, email communications, and mobile app all make up the digital guest experience.
Guests today are expecting technology to make their lives easier, especially when it comes to booking experiences. They welcome the information-rich email that tells them everything they need to know before they go. If they're offered a mobile app that'll make their visit less stressful, they'll download it in an instant.
That's where digital experience management comes in. With so many layers involved in today's digital experiences, they're only getting more complicated for attractions to manage.
In this post, you'll learn about the importance of digital experience management and how to ensure your attraction is serving up the best possible online solutions.
What is digital experience management?
Why is digital experience important?
3 key components of a great digital experience
How do you measure digital customer experience?
What is digital experience management?
The digital experience is made up of every interaction your customer has with your brand through the internet. The customer digital experience is made up of many moving parts — apps, online booking software, email communication — all of which need to be managed properly for them to function well together.
Digital experience management refers to the way a company monitors this technology and the way guests interact with it.
A museum that offers an interactive map, for example, would use a digital experience management platform to ensure the content on the app is relevant to what guests are experiencing during their visit.
It would ensure the interactive map is updated with the appropriate exhibits while keeping track of customer data on the back-end. A management platform would also help the museum send out push notifications at the right point in their visitor's journey — such as a gift shop discount near the end of their visit.
Why is digital experience important?
Over 65% of customers say their experience on a website or app would be a very important factor in their willingness to recommend the brand to a friend.
Your customers' perception of your brand is no longer solely based on their on-site interactions or how much they enjoyed their experience in real-time.
Today, it's likely that the first time a customer becomes aware of a tourist attraction is through a Google search or social media post. That first point of awareness marks the start of your guest's relationship with your brand.
Between social media, your website, online ticketing, and emails, there are many interactions between your guests and your brand before they ever arrive at your attraction.
All of these online interactions now are a part of the overall customer experience.
This means that a bad online experience can lead to a negative first impression of your brand and ultimately drive customers away. This explains why brands are placing greater importance on the digital experience they're providing to their customers.
3 key components of a great digital experience
A great digital experience is quick, simple, and accessible to all users. Let's delve into how each of these components can improve your guest's visit.
1. Quick
In a time when you can book a flight or hotel in a matter of minutes, guests are expecting every aspect of their travel planning to be just as quick.
The speed of your website, for example, can have a direct impact on reservations and ticket purchases. Deloitte found that improving the speed of a travel site led to a 10% increase in conversions and a slight increase in average order value by about 2%.
Many times. digital experiences are designed to streamline a process that would've taken longer to deal with in person.
When a guest comes onto your website to purchase a ticket, for example, they expect the process to be much quicker than walking up to a ticket counter at your attraction. Once they've made their decision to visit your attraction, your website needs to keep up.
Features like online payments and virtual tickets help streamline the check-out process so that guests can spend less time on logistics and more time getting excited about their visit. A slowly loading webpage, on the other hand, can lead them to open a new tab and look for tickets elsewhere, such as a third-party vendor.
2. Simple
The second key component of a great digital experience is simplicity.
Digital experiences are meant to simplify processes like purchasing tickets, making reservations, and waiting in line for a ride.
That's why every digital touchpoint from clicking the "purchase" button on your website to waiting in a virtual queue through your mobile app should be created with the user in mind.
Your website and app, for example, should have an intuitive design that's easy for guests to navigate. Your customers should be able to quickly locate the "Purchase" buttons, location information, and contact pages.
3. Accessible
Digital experiences make your company more accessible for travelers. Guests should be able to use email, chatbots, or online messaging to contact your company right away and have their questions answered promptly.
This should be available for all guests, including those with disabilities. The websites, apps, functions, and features that are part of your digital experience should be functional for visually impaired, hearing-impaired, and other disabled people.
A blind person should have no problem purchasing a ticket on your website or mobile app, for example. And if your target audience includes people that speak a language other than English, your website should have translation capabilities.
Businesses can learn more about making their digital experiences accessible by reading Google's Web Fundamentals Accessibility Guide.
How do you measure digital customer experience?
Before measuring the quality of your digital customer experience, attractions should identify a few key metrics:
The objective behind the digital experience: Company A might want to increase ticket sales, while Company B might want to decrease customer complaints.
Define critical points in the customer journey: What processes or moments are you trying to improve with a digital experience? For example, Company A wants to streamline the online purchasing process to drive more ticket sales.
Identify your target audience: Who are you trying to impact with this digital experience? Company A is focused on new customers, while Company B is trying to improve the experience for existing customers.
Once you've identified these key components, you can start measuring your success in each. For Company A, an increase in ticket sales would signify that the digital experience is working.
You should dig into your website analytics to see what customers do after landing on your website. Are they abandoning their cart before checking out? Then look at your email list data: Are guests subscribing but never opening an email?
Observing customer behavior within the different layers of your digital experiences will give you a good idea of what's working and what's not.
Another effective way to measure customer satisfaction is through surveys.
You can feature a pop-up on your website or send an NPS survey via email. The idea is to include a survey at each touchpoint of your digital experience.
***
In conclusion, a great digital experience is made up of quick, simple, and accessible online solutions that streamline the guest experience.
This includes a website, chat functions, email communications, mobile apps, and any devices connected to the internet that are meant to improve their visit.
With advances in technology, digital experiences now have multiple layers that make managing them more complicated.
That's why digital experience management is so important — it ensures that you're improving the customer experience rather than getting in the way of it.