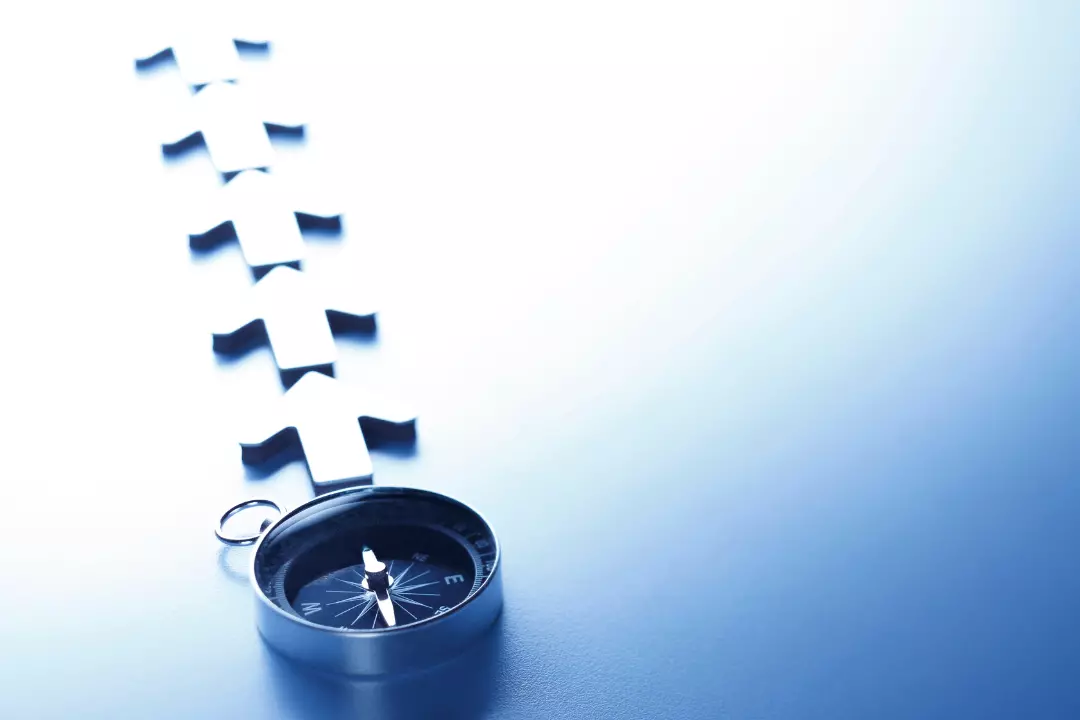 We're going to call out the elephant in the room. If you are like most tour operators, you want to find a way to get more direct bookings on your site and be less reliant on Online Travel Agents. Yet you're not sure how to do this.
The more guests are booking through your website, the less you'll need to rely on OTAs to fill your empty seats.
It's time to have more control over your revenue and rid yourself of high OTA fees. In this post, you'll learn why direct bookings matter and useful tips to drive more conversions through your website.
Why are direct bookings important?
What matters most with designing a great booking experience on your website
8 tools and techniques to drive more direct bookings
How direct bookings streamline the guest experience
What are direct bookings?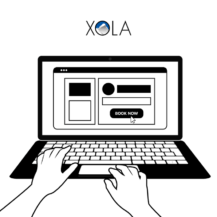 Direct bookings are reservations made directly through your website rather than an OTA. It's when a potential customer visits your site and completes a tour booking through your online booking system — like Xola
This can also apply to anyone who books your tours through traditional back-office channels, such as via phone or walk-ups.
Indirect bookings, on the other hand, are made via agents reselling your tours. The key difference lies in giving up control. Plus, you must pay a commission to OTA agents and resellers, whereas with a direct booking, you keep the revenue made.
Why are direct bookings important?
It's no secret that OTAs can help you put your tours in front of more people. Two out of every three travelers use OTAs to plan their trips, and big names like Expedia are known and used worldwide.
Yet tour operators need to find the right balance between driving bookings via their website and OTAs for the following reasons:
1. Lack of control: OTAs can and do make changes all of the time, without any say from tour operators like yourself. For example, OTAs aren't incentivized to show viewers your website. They want to keep visitors on their site, not send them to yours. So, they do everything to make the listings look the same, which makes it harder for your company to stand out.
2. Your narrative can get lost in the mix: Because of this, your company blends in with all of the other tours and attractions in your city. It's difficult to appeal to specific customers browsing through an OTA when every tour listing looks the same as yours. And since you also don't have control over your ranking on a listings page, your tours could be buried beneath dozens of others.
3. You don't own your data: On OTAs, you are "renting" a listing space from them whereas you own what happens on your website. The data your guests give to an OTA during the booking process is then not yours to keep. You risk losing out on valuable customer information when bookings aren't done through your site directly.
4. High commissions: Despite the increased visibility, using OTAs to sell your tours comes at a cost. And sometimes, that cost is steep. OTA commissions can vary from 15% to 40%. That's a deep cut into your revenue, especially during uncertain times.
What matters most with designing a great booking experience on your website
Your website needs to be as user-friendly as possible to convert the most visitors. This applies to both your desktop and mobile site.
User experience refers to the way potential customers interact with your company online. Think of the iPhone, for example. The leading smartphone delivers a superior user experience — you can control everything through an elegant touchscreen, seamlessly switch between tasks, and quickly communicate across different channels.
Similarly, tour operators should design their websites with the user in mind. Consider the following key components that make up a great booking experience.
Easy-to-navigate: Guests should be able to easily find their way around your website. Your navigation menu should be straightforward and direct them to the most important pages, including your tour listing and contact pages.
Compelling tour descriptions: Use storytelling techniques and images to inspire your target customers to book. Your tour descriptions should also anticipate your guests' questions and give them a good idea of what to expect. Highlighting the most unique aspects of your tours in the title or list format also helps drive more bookings.
Great checkout experience: Your checkout process should be quick and seamless. You want a booking software – like Xola -that optimizes the checkout experience with fewer clicks and form fields. You should also make sure that autofill is enabled, which automatically fills out portions of guests' information.
Responsive web design: Your site should work well across all devices, including desktops, tablets, and mobile phones. Over one-third of smartphone users will have a negative view of a brand if their mobile experience is slow. Ensure your mobile site is quick and has large buttons that are easy to spot.
8 tools and techniques to drive more direct bookings
Now that you know how to create a website that converts, we can dig into specific tools and techniques for bringing guests there.
Intuitive booking software like Xola
The first step in becoming less reliant on OTAs is to invest in great booking software. Xola, for instance, offers an intuitive booking platform that makes it easy for both you and your guests to manage online reservations.
Email marketing
Your email list is a great place to generate excitement about your tours and encourage guests to book through your site.
You can, for example, offer subscriber-only promotions or announce new tours via email. And always include a call to action that brings readers back to your site. Your subscribers will be hearing the news from your first and will therefore be more likely to book directly through you.
Website-only discounts
You can use social media or email to promote website-only discounts. This can be a 5% discount to encourage guests to book through your website, for example. Make sure the discount is less than the commission taken away by the OTAs you work with.
Loyalty program
A loyalty program is a smart way to drive repeat bookings. Promote the program via email and social media, as well as in-person during your tours.
Your loyalty program can offer rewards like free upgrades or branded gear to members. Special member discounts are another great incentive for guests to sign up.
Ecotourism operator International Expeditions has a loyalty program to encourage past guests to travel with them again. The tour operator offers perks like a $100 discount and welcome gifts for repeat bookings.
Abandoned booking automation
Xola offers an abandoned cart feature that automatically sends an email to website visitors who started yet never completed their booking.
These emails remind guests to complete their online reservations while answering any lingering questions they might have. It's an effective way to recuperate lost revenue from abandoned bookings.
Retargeting ads
Retargeting ads let you promote your tours to people who have previously engaged with or shown interest in your company. On Facebook, for example, you can show your ads to previous website visitors who haven't completed a booking, past customers, or email list subscribers.
It's important to note that Apple and Google recently announced new privacy laws that make it harder for brands to track consumer behavior online. This makes it increasingly valuable for tour operators to own their customer data — such as an email list that can be used for retargeting ads.
Paid search marketing
You can invest in Google Ads to appear on the front page of search results related to your niche. This will bring your customers directly to your website first.
A kayak tour operator in Miami, for example, could promote its site to anyone searching for the "best kayak tours in Miami." Paid search marketing allows you to target customers who are specifically looking for the kind of tours your offer, meaning they're more likely to make a direct booking.
How direct bookings streamline the guest experience
It's never been so easy — or convenient — for travelers to book experiences.
Direct bookings allow guests to plan their trips without ever having to step into a tour office or pick up the phone. Tour websites now function as 24/7 booking platforms, which might be why nearly half of travelers leave these decisions for the last minute. Many of them are now booking tours and attractions through their phones because it's just that easy.
An efficient booking system lets customers make their online reservations in just a matter of minutes. They read your tour description, click the "Book" button, quickly fill out their payment information, and the deed is done.
Online bookings are becoming increasingly popular, which shows that guests enjoy being able to book experiences on their own time. They want to look through your tour availabilities, pick the one that works with their schedule, and book it at any time of the day.
***
You should now have a good understanding of why direct bookings matter. There are several ways to drive more bookings to your website, including retargeting ads and a customer loyalty program.
Remember that your website should provide a quick and seamless booking experience for guests.