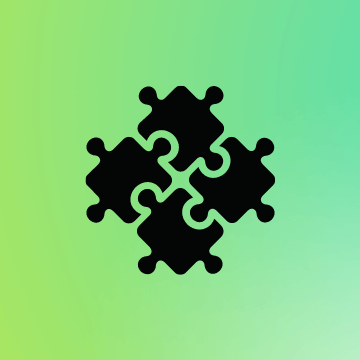 You can now list your tours and attractions on TripShock.
TripShock is an online travel agency (OTA) for tours and activities for travelers across the US. Based in Florida, they offer excursions in over 40 destinations, mainly in/around the Gulf of Mexico and the Southeast.
In fact, TripShock is just one of many OTAs that Xola supports, including Expedia, Viator & Tripadvisor, GetYourGuide, OnceThere, Project Expedition, and Adrenaline.
In this post, we're sharing more about what TripShock is, what tours and attractions should use it, and how to connect it with Xola.
What is TripShock?
Founded in 2009, TripShock is a niche OTA that offers over 1,000 tours, tourist attractions, and outdoor activities mostly suitable for individuals, couples, or families.
Travelers can search for adventures by destination or using the search bar to select the destination, experience type, and trip date. The website also provides blog posts about activities and in-depth traveler stories.
They surpassed 80,000 reservations in a year for the first time back in 2018. And, the CEO, Greg Fisher, received the Entrepreneur of the Year award in 2016.
What types of tours and activities are on TripShock?
TripShock allows various types of tours and experiences, including outings for couples, family-friendly activities, and events for individuals of all ages.
For example, customers can find walking tours, bus tours, theme parks, helicopter tours, museum experiences, pub crawls, dinner cruises, tourist attractions, and outdoor activities like dolphin watching, fishing, and jet skiing.
Benefits of selling your tours on TripShock
The benefits of selling on TripShock are similar to the benefits on any OTA, which include:
Increase brand awareness: It is another channel where potential customers can discover you. Being listed on this up-and-coming OTA is particularly beneficial for newer travel companies located in the Southeast.
Real-time availability on TripShock: According to their website, most bookings on TripShock happen within 48 hours of the tour or experience.
Less admin work for your team: When you use a booking software like Xola that integrates directly with OTAs like TripShock, this reduces administrative, repetitive tasks from your team and also reduces the risk of overbooking.
How does it work?
For customers, using TripShock to find interesting and fun things to do is simple. The customer can find an activity through the search bar or by starting with the destination page. Once they've found an excursion, they can order online by clicking the Reserve Your Tickets button and paying online by credit card or PayPal.
The site also offers the option of saving activities to your wish list. Additionally, the site makes it easy to talk to a person at TripShock by clicking the Talk to Us icon placed above the price of the activity.
One thing that's unique about TripShock is that their entire team is based on or along the Gulf Coast. So, if your business is based in or has a location in or along the Gulf Coast, this could be a way to expand your presence there.
How to connect TripShock and Xola
Ready to get started? There is no fee to get listed on TripShock. You'll only pay a commission if someone books through the OTA. In addition, TripShock clearly outlines their requirements for the types of businesses they allow on their site.
For existing Xola customers, this is even easier. Here is what you need to do:

To connect via Xola, send TripShock your seller ID.

If you do not know your Seller ID, dont worry! Just contact the Xola support team and they can help you out.

Next, go to the App Store in Xola> Search for TripShock
Click on the Tile and hit the install button
Now, go to the settings page (Settings> Apps> TripShock>Configure) and select which listings you want to connect.
Once the connection is live, Tripshock will reach out to confirm.