Experience the booking difference


for axe throwing businesses
Xola is the most easy-to-use and powerful online booking software designed for axe-throwing businesses to grow their revenue and manage all of their axe-throwing bays, customers, equipment, and payments.
Free Demo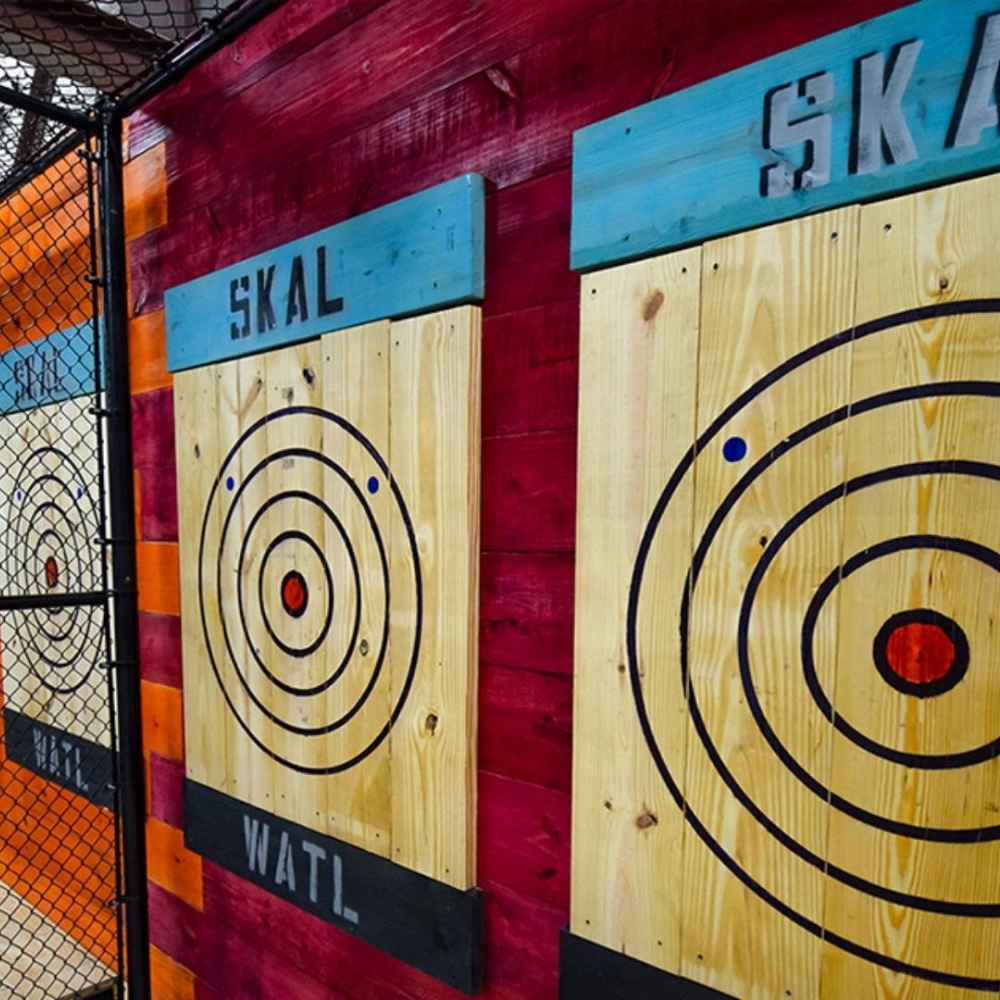 YOUR 24/7 ONLINE RESERVATIONIST
Get more bookings on autopilot
Modern checkout optimized for more bookings
---
Provide a delightful booking experience for guests with lightning-fast checkout speeds and fewer form fields.
Abandoned Booking Recovery
---
Re-engage website visitors that have abandoned their booking on-site with chat prompts and off-site with abandoned booking recovery emails.
Retargeting
---
Easily configure pixel tracking to remarket to visitors who leave your website on Facebook, Instagram, Google, and Youtube.
Lightning Deals
---
Incentivize your most price-sensitive customers to book on your slow days or less favorable time slots with this automated chat feature. Lightning deals allow you to distribute customer volumes to help maximize your daily yield.
Packages & Bundles
---
Increase average order value and create unique offerings with distinct incentives to book together. For recurring events like bachelor parties you can create a bachelor party bundle, that makes both yours and your customers life easier.
Add-ons
---
Upsell customers with add-ons like food, beverages, or bundling services together. One of the fastest ways to make your axe-throwing business more profitable is through side revenue.
Gratuities
---
Collect tips pre or post-experience with contactless tipping options via Google Pay, Apple Pay, or a payment link sent to guests via text message or email automatically. You can also configure suggested tip amounts in Xola to eliminate any second-guessing or the need to do any math.
Gift Cards
---
Sell gift cards during the holiday season or year-round for .
Sync with your email marketing software
---
Build customer loyalty by automatically syncing your customer information in Xola with your email marketing software, like Mailchimp. You can use email to send loyalty deals, exciting company updates, personalized birthday campaigns, etc.
MANAGE YOUR AXE THROWING BAYS, SCHEDULING, & BACK-OFFICE PROCESSES
The best way to manage your axe throwing business
Flexible scheduling
---
Set up custom or recurring schedules and prices to account for fluctuations in your booking volume. In addition, it is easy to set minimum and maximum guest counts to avoid single-person lanes or crowded groups.
Real-time availability
---
Display exactly how many spots are left, giving customers the confidence to book now and stop shopping around.
Split-pay
---
Enable split-pay to encourage more group bookings, and allow everyone to pay for themselves.
Corporate & Group Rates
---
Set up discounts or special rates for businesses and large groups based on the specific factors in your business like booking volume, booking capacity rate, inventory/booking limits, how long you want to offer the deal, price, as well as your operating expenses.
Xola Waivers
---
Use our built-in waiver solution to protect your company from any sticky legal or liability issues in the unlikely event a guest gets seriously injured at your establishment. After a guest books, prompt them to e-sign their waiver right in the automated confirmation and reminder emails.
Capacity Utilization
---
Maximize the use of your axe throwing bays with our Capacity Utilization reports. So, you can identify additional revenue opportunities when demand is high and cap expenses when demand is lower.
Business intelligence and financial reporting
---
See the big picture with comprehensive reports that show transactions, revenue, cash flow, and realized earnings. You can also use Xola's built-in reports to identify your most valuable days, times, and booking channels.
Loved

by
hundreds of
companies.
"It's really nice to have a vendor like Xola that's a partner and not just a vendor. It's been great as we reinvent ourselves and our whole thought process on how many people we allow in and the time ticket entry, and we've never had to look at any of those things before. So, having a tool in place that we could just modify to meet our needs and having that extra support from the customer service perspective is great."
Jennifer Van Valkenburg
Garfield Park Conservatory
24/7
Customer

Support.
Our industry-leading customer
support team is available every hour
of every day of the year. Email.
Chat. Phone. We have your back.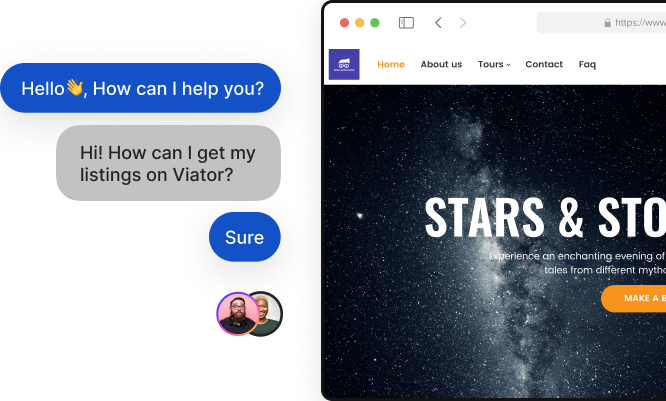 Free Demo
Transform your
business now.
Powerful
Intuitive
Innovative
Free Demo