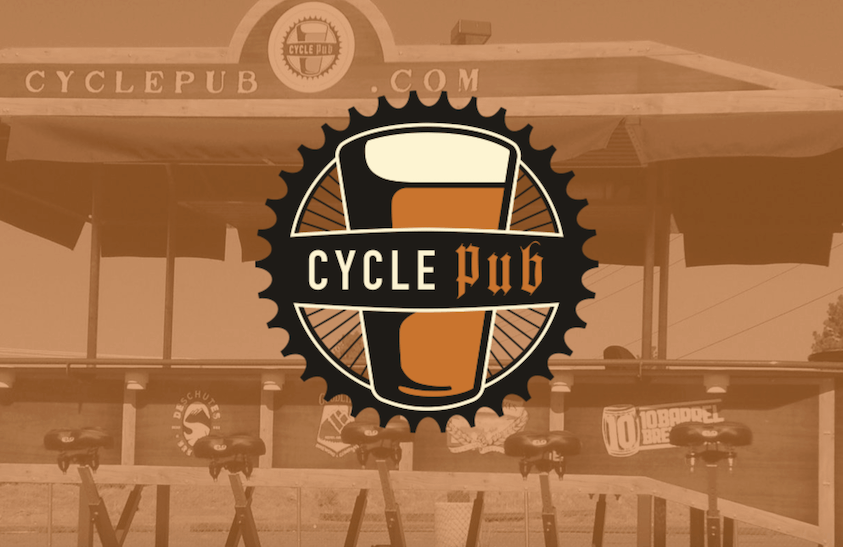 HOW XOLA HELPS CYCLE PUB GROW YEAR OVER YEAR
KEY TAKEAWAYS
How Xola helps Cycle Pub grow year over year
How using Xola Waivers streamlines his operations and gives him peace of mind
Xola as a partner
After spending years working in corporate software, James Watts traded in cubicle life to start Cycle Pub – a pedal pub – in 2011 in his hometown of Bend, Oregon.
"We've grown quite a bit," says James. "Our first few years of operation, we had one vehicle, and we now have seven in the fleet. So it (Xola) has scaled with us the whole time."
He says that Xola has played an integral role in helping him scale his company over the years.
"The most valuable aspect of the platform for me has been the scalability of it," says James. "I've been in situations and with other businesses where you just outgrow a tool, or the tool doesn't keep up with advancing and maturing needs."
My tour company is one of many similar companies across the country. So, there's a lot of value when each of us submits a request for enhancements and advancements in the platform, and they come around relatively quickly. And the fact that I don't have to have two or three different tools to run the business. It can all be done in one place on one platform."
This streamlined approach has helped Cycle Pub see steady growth year over year since it opened in 2011.
"We're at max capacity," says James. "We're pushing all the tours we really would like to be pushing out at the moment, and it's nice to know there's a number of things in the system, like XolaBot, that allows for lightning deals and things of that nature. I know I can dig into the platform and take advantage of the number of things that we haven't leveraged yet to further grow the business."
He credits his growth to a number of things.
"Growth has really come through a couple of things," says James. "I think the biggest benefit for me has been the ability to grow the fleet. So I have multiple different vehicles, big and small, and they run at different times of the day, and they're different price points. To be able to lay that out cleanly and efficiently in a way that groups of different sizes can choose their vehicle of choice and then beyond that, their experience of choice has really been easy to configure from not just my side, but also easy for customers to understand."
He also uses Xola's Abandoned Booking Recovery to recover lost revenue.
"In particular, the abandoned booking functionality, which I've got configured to fire back a nice note and try to reel some of those individuals back in that may be unsure of whether they want a book or not, or have questions remaining on what it's all about and what the cost is and where we travel around town and so forth," says James. So, that's been huge. We run those reports periodically to understand just how many of those abandoned bookings am I capturing before they disappear altogether."
He also increases the average order value with the help of Xola's add-on feature.
"We sell cups and growlers," says James. "We previously sold T-shirts. So that allows for additional revenue growth."
HOW USING XOLA WAIVERS GIVES HIM PEACE OF MIND
After dealing with the inefficiencies of using paper waivers and then technical glitches using a digital waiver app, James started using Xola Waivers.
"I think the biggest benefit for using Xola Waivers is just the peace of mind that the waivers have been completed," says James. "I've been in operation for 10 years, and we've had only one injury. We like being able to look at an upcoming tour record at a glance and see that there are 12 people due on Cycle Pub this evening and 12 people that filled out the waiver. That's peace of mind as a business owner to know that there's some protection there, and people have properly filled out that waiver."
Since the COVID-19 pandemic, he hasn't made any additional changes to his waivers. However, he has updated his messaging in the waiver reminder emails to share Cycle Pub's face mask policy as well as additional tour modifications they've made in an effort to enforce social distancing and keep guests safe.
An added benefit of using a native solution is that he can leverage all of the guest information he collects in his waivers (i.e. name, email address, address, birthday, etc) in his marketing over the next year.
"This is my first year of collecting all of that information," says James. Next year, I'll have a database where I can reach out to some of those same folks and try to encourage them to come back for a different experience."
XOLA AS A PARTNER
"Xola is at the heart of the business, aside from the vehicles themselves," says James. "It's my dashboard, I look at it every day. I send out reminders. So I'm interacting with it. Everything's all captured in the communication log."
With COVID, we've had a lot of different rules and requirements coming at us week after week here in Oregon. So to be able to dynamically change that on the fly, copy in the guide, and I'm letting everybody know what the latest rules and requirements are for touring with us."
In fact, he doesn't hesitate to recommend Xola to fellow tour operators.
James says, "I would certainly recommend Xola and tell them that it's a great platform to start with, and it's a great platform to grow into. And support has been fantastic."