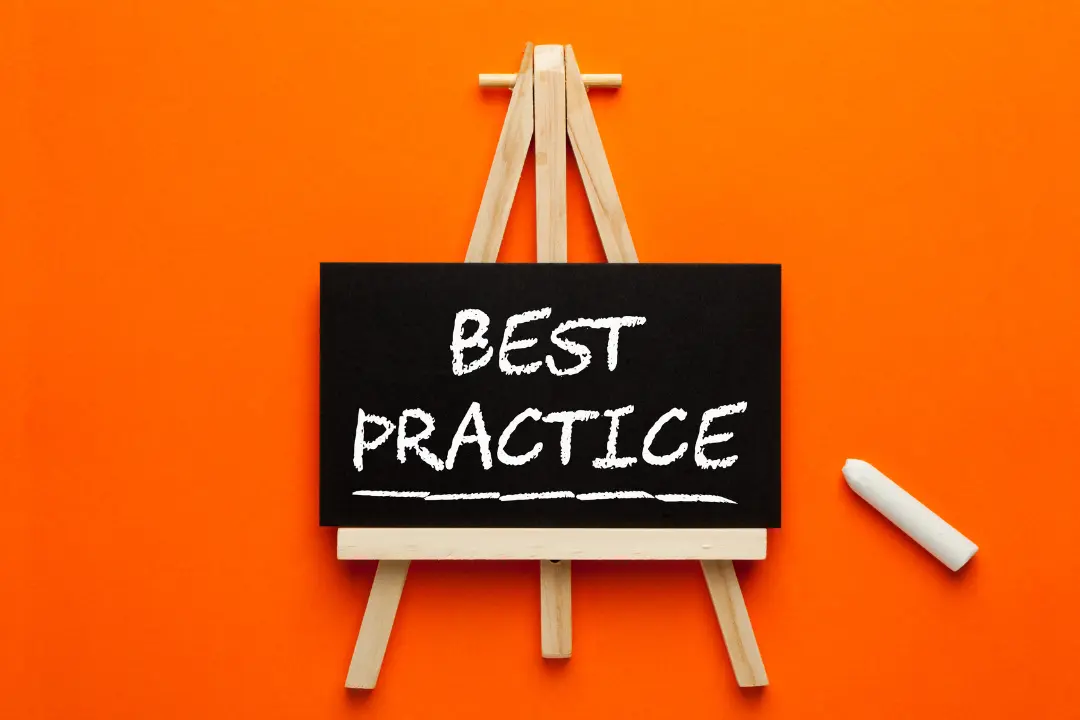 As a tour operator, you know that the checkout process is a crucial step in the customer journey. It's the final hurdle between a potential customer and an officially booked tour.
The key is to provide those customers with a smooth path to the final payment page — without losing them in the process.
In this article, we'll be discussing checkout optimization best practices and provide strategies for how to implement each one to drive more direct bookings.
1. Keep it simple
The number one rule of checkout optimization is to keep it simple. You'll find that simplicity is the dominating theme among these strategies — which is why we're listing it as the first tip.
The goal is to make your checkout process as straightforward as possible, with zero friction for the customer. This is because 13% of people will abandon a travel booking if the checkout process is too complicated.
If you're wondering where to start, here are a few action items that can simplify your checkout right away:
Minimize the number of steps in the checkout process
Use clear and concise language
A clean checkout design
2. Minimize the number of form fields
When the customer finally arrives at your booking page, they're ready to get the job done. And they want to do it quickly. They've already spent all that time researching and planning. Now, they want to breeze through the checkout process without any extra effort — which is why it's so important to keep your form fields to a minimum.
Too many form fields can easily overwhelm your customers. If they see a long list of questions waiting to be answered, they'll be tempted to abandon the booking.
Here are a few tips to help you reduce the number of fields they need to fill out:
Only ask for essential information
The most relevant form fields are name, billing address, and payment information
Use relevant input fields like providing guests with a calendar for choosing a date, rather than making them type out "January 15, 2023"
Allow only numbers to be typed into the credit card field
Use a numbered drop-down menu for group quantity, ending at the maximum group size
Try to fit your form fields on one page
3. Display social proof
Social proof — especially in the form of guest reviews and ratings — can help build trust and credibility among potential customers.
Once they read about a previous guest's positive experience, they'll begin to imagine themselves having that same experience.
Social media mentions can also be effective forms of social proof. And if your company has been featured in the media, you can add a logo of the publication into the mix. Here are a few ways to leverage social proof to achieve higher conversion rates:
Gather your best customer reviews and showcase them on your homepage and tour booking pages
Add a rating widget on your tour pages
Feature media mentions on your homepage
4. Make your book now buttons stand out
Don't make your customers have to search for your booking pages. The "Book now" buttons should stand out on your website so that it's the first thing someone sees. The phrase "Book now" not only tells browsers where to click to make a booking, but it also gives them a sense of urgency. The button should be prominently placed on your homepage, making it easy for customers to enter your checkout process right away.
Here are a few ways to make your booking buttons stand out (as well as other calls to action):
Make the button bigger and brighter than the rest of the text on the page
Keep the button front and center on your home page
Give customers a clear path to complete the purchase by making the final CTA button stand out
5. Display trust signals
There are a lot of untrustworthy websites out there, and guests don't have time to risk it. Customers don't want to stay on a site that's slow to load, contains too many ads, or has one too many spelling mistakes. If the website looks spammy, they'll quickly turn away. When guests come across a website they don't trust, they'll be more hesitant to share their payment information with that operator.
As a tour operator, here are the best ways to make guests feel comfortable with your online checkout:
Display SSL certificates and secure payment badges
Research and apply for relevant trust badges, such as with Tripadvisor
Display these prominently throughout the checkout process
Guest reviews can help make guests feel more comfortable booking with you
Star-ratings help enforce the quality of your tours
6. Allow guest checkout
Can you imagine losing 24% of your customers just because you require guests to create an account on your website while making a booking? The Baymard Institute found that nearly a quarter of customers abandon a shopping cart across all websites when "guest checkout" is not an option.
Guest checkout allows customers to breeze through the checkout process, providing only the most relevant information for their booking.
Collect your customer's email without forcing them to create an account
Reduce the number of form fields customers need to fill out
Later on, you can email them asking if they'd like to create a profile on your site to manage their booking
7. Offer live chat support
It's possible to answer your guests' questions at all hours of the day, even while you sleep. Now that's excellent customer service. Chatbots act as 24/7 automated support on your website. When a guest has a question, they can receive a response almost immediately. And if their request goes beyond the chatbot's capacity, someone from your team can offer live chat support. How do you make chat support work for you?
AI technology continues to advance in ways that benefit the travel industry. Now with the introduction of ChatGPT, operators may be able to leverage the AI tool to answer repetitive questions like "Is there parking?" or "What's your cancellation policy?"
Invest in a chatbot solution
Personalize responses to keep guests engaged
Keep track of the most frequently asked questions to address them ahead of time
8. Clearly list out all the booking details
Sometimes, a customer will reach the final checkout page and doubt whether they choose the right date and time. For those checkout pages without a detailed booking summary, there's no way for guests to double-check their selection without hitting the "back" button. Any distraction is a distraction too big when it comes to your checkout process. So the last thing you want your guests to do is to have to return to a previous step of their booking page. To ensure this doesn't happen, here are a few action items you can follow:
Write detailed descriptions and itineraries for each activity and share this information during the checkout process
Include the date, time, and location of the experience on the final booking page
Provide additional information like what is included and what to bring
9. Make it easy for people to buy
Provide your guests with a range of payment options, including credit card, debit card and/orPayPal. Also consider providing customers booking on their phones with the easiest mobile payment methods like Apple or Google Pay. This gives customers more flexibility to pay with their preferred payment method, which is the one they have on hand when they're about to make a booking. Make it easy for your customers to complete the booking by:
Adding a "Book now and pay later" option
Allowing split payments for group bookings
Making all options prominently displayed during the checkout process
10. Eliminate any distractions
The last thing you want to do is distract a customer that's determined to book with an irrelevant pop-up ad. The ideal checkout page has a clean and well-organized design, free of distracting elements that may take a customer to another part of your site.
Here are a few things to check on your checkout page to ensure it's converting the most guests possible:
Remove any sidebars from the checkout page
Don't use the checkout page to promote your newsletter
Eliminate pop-up ads
11. Ensure it's mobile-friendly
Once a guest has arrived at their destination, they typically book tours and attractions on their phones. This is simply because more people travel with their phones than with their computers. When guests are booking things on the go, they're expecting to find a checkout page that's easy to read and navigate on a small mobile screen. Here are a few ways to ensure your website and checkout page are optimized for mobile bookings:
Test the mobile checkout experience yourself
Make sure your site is easy to navigate on a small screen
Allow form fields to auto-fill with guest information already saved on their phones
12. Display your cancellation policies
Understanding whether or not they can cancel a tour reduces a lot of anxiety around finalizing a booking. Guests who are aware of the cancellation policy have all of the information they need to move forward with the booking. There's no doubt about how and when they can cancel, so they won't need to reach out to you or browse through your policies page before booking.
Here's what you can do to bring your guests peace of mind:
Review and update cancellation policies
Make sure that this information is clearly displayed during the checkout process
13. Use urgency tactics
Aside from minimizing your form fields, you can also create a sense of urgency to make guests want to check out more quickly. For example, you can make them feel like an offer will expire soon, making them want to book soon enough to snag a good deal. Here are a few other ways to create a sense or urgency during checkout:
Share time-limited offers during the checkout process
Consider using countdown timers to create a sense of urgency
Send an email campaign to recent site visitors with an offer that expires in 24 hours
14. Use scarcity tactics
Operators also create a sense of scarcity by displaying the real-time availability of their tours and attractions online. An escape room operator, for example, can add a note like "Only 2 spots left!" next to an escape game to urge customers to book now, rather than later. Here are a few ways to apply this on your website:
Highlight real-time availability for every tour or activity
Use language like, "While the deal lasts"
Make the "waitlist" feature visible, giving customers the sense that spots can fill up quickly
15. Use customer data to personalize the checkout experience
Personalized experiences lead to more conversions (usually!). It's time to leverage this data to provide them with a tailored checkout experience that best meets their specific needs. How might you do this?
Gather and analyze customer data from your website and booking software, like Xola
Brainstorm ways to personalize booking process with this data
Suggest similar activities based on their choices
Offer personalized discounts to repeat customers
Offer valuable add-ons or upsells that make sense for the person booking
***
In sum, a smooth and effective checkout process can make your company stand out from competitors and increase conversions on your website. We are sure that these tips can help you optimize your checkout page — and make your customers even happier along the way.