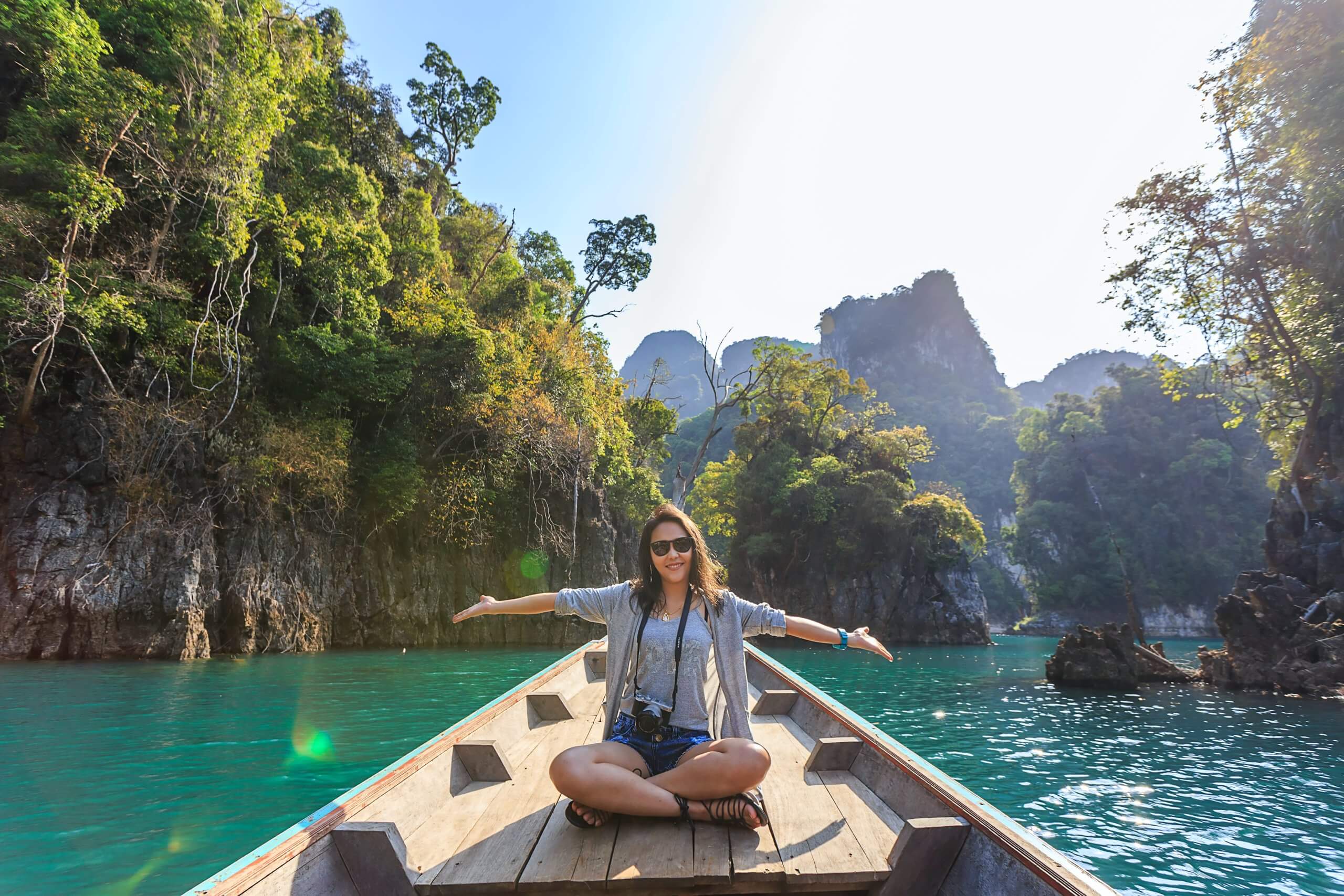 Whether you're passionate about showing visitors the very best of your city or inspiring locals to explore their own backyards, having a tour company allows you to do both.
Starting a tour company can be overwhelming — especially if you don't know where to begin.
Between setting up the proper licenses and finding the ideal booking software, you might be wishing you had someone to walk you through it all.
With that in mind, we've put together an in-depth guide to help you check all the boxes.
From creating your company website to completing your first tour, here is everything you need to know to get your tour company off the ground.
How do I start a tour company with little money upfront?
Starting a tour company isn't as costly as you might think.
Unlike many other businesses, a tour company can be created from the comfort of your own home, local cafe or anywhere with decent WiFi.
This allows you to save on office rent, typically a significant overhead expense for a new business.
So, how much does it cost to set up a tour company?
Startup costs for a tour company typically fall under $2,000. In fact, there have been companies launched for far less.
Your initial costs will likely include a computer or laptop, your website, marketing materials, scheduling software, company registration and insurance.
If your plan is to transport guests around, however, you'd have to make a larger upfront investment in a company car. This would put your budget well over $2,000, so your overall budget will depend on the type of tour business you're creating.
Now that you have a better idea of your start-up costs, you can begin creating an initial budget for your new tour business.
What are a tour company's ongoing expenses?
If you're running your tour business from home, your ongoing expenses may be less since you don't have to worry about rent and other venue costs.
They'll include your website, insurance policy, scheduling software and advertising. They can also include car payments if you invested in a company car.
If you plan on hiring tour guides or other employees, that'll be an additional ongoing expense.
Hiring tour guides as contractors vs. employees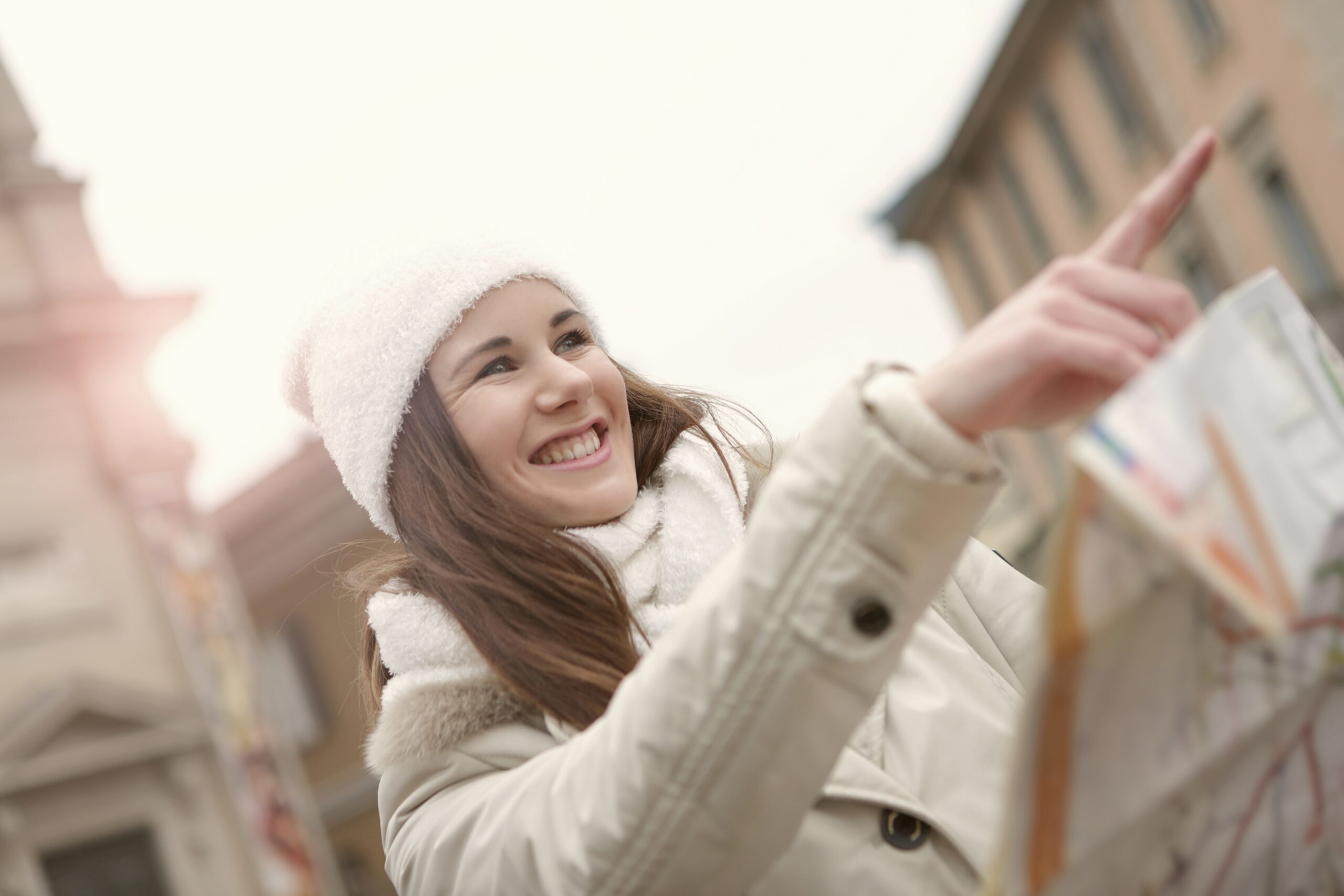 There are pros and cons to hiring tour guides. Many times you'll find a high turnover rate since they tend to come and go depending on the season. If you're working with freelance guides, for example, you'll likely have to find replacements often.
With all the constant training required, this could take up a lot of time and effort. The pro here is that you won't need to provide benefits such as health insurance or paid time off, which is especially helpful for a start-up business.
You could also find tour guides looking for full-time work — you just need to know where to look. Quality tour guides are likely searching top-level travel job boards like Travel Massive and CoolWorks, as well as professional boards like LinkedIn.
Hiring full-time employees means having loyal workers that will hopefully stay with your company for a long time.
On the other hand, if you're operating in a place that has very defined peak and low tourism seasons, hiring seasonally would work in your favor.
How should I price my tours?
Tour operators make money from selling unique tours and experiences — and pricing is a crucial part of that business plan.
If you're feeling a little lost, here are some tips to help you price your tours:
Premium – You can offer unique tours that differentiate your company from others, allowing you to charge more for them.

Competitive Analysis – How much you charge depends on what similar operators are charging in your area. You want your company's prices to be competitive with other tours available around you.

Packages –You can combine two or more of your tours into a package deal.

Group Rates –You can charge a group rate or an individual rate for your tours.
How to get a tour operator license for my business?
Before you book your first tour, you want to make sure you have the proper licenses in place.
Licensing requirements vary from state to state, so it's important to do some research on your state's regulations. You should also consult with your local county and city government to see if they require anything else.
If you plan on operating as a tour guide, you might need to complete a course or get a special certification. It's best to check in with your local tourism board.
You can avoid legal troubles down the line by getting the proper licenses from the start. You definitely don't want the city or state knocking on your door a few months from now when that can be easily avoidable.
Properly registering your business will also notify local officials that a new tour company is in town, and maybe they can help spread the word.
More importantly, it also makes your business look more legitimate to your guests.
How to launch your website
You'll need to decide on a company name before registering your business and launching a website.
By now, you probably have a few ideas floating around. Remember that your company name will impact your visibility on Google and even help you attract the right audience. You want it to be catchy and hint at the nature of the experiences you offer.
Once you've chosen a name, do a bit of research to make sure it's available. It's a good idea to look through your state's business records, search for different versions of the name on social media, and check if the website domain is available.
The domain is the URL of your site, such as "www.cindystours.com." You can buy a domain through registrars like GoDaddy, Namecheap or Bluehost. You'll also need to host your site with a hosting provider and design your site on a website builder.
Many times you can find platforms that offer all of the above. Squarespace and Wix, for example, are two website builders that also offer domain registration and site hosting. A business plan with either ranges from $18 to $23 per month. Both offer free domain registration for a year, but domains typically range from $9 to $15 per year.
Most hosting providers also offer free installation of an SSL certificate, which secures and protects your site.
The process of getting a website up and running can be fairly quick. You'll likely spend more time designing your site than registering its domain, finding a hosting provider and so on. That part of the process can be done in just a few days.
Yet it can take a couple of weeks to design your site, connect your booking software and set up your online payments.
Why you need a website for your tour business
Your website will be your most powerful booking tool.
You could offer the best tours in the world, but without a place to showcase them, how would anyone find out?
Your site is where your customers will learn about your services and book their tours. It's also a great platform to share your story, company values, and showcase positive customer reviews.
Another major benefit of having a website is the ability to attract new customers online through content marketing. Anyone who lands on your site has the potential to become a new guest.
It's actually never been easier to create a site, so there's no excuse not to make one. Today, website builders like Squarespace or Wix make the design process easy.
Pro Tip: Make sure your website is mobile-friendly since many of your guests will be researching and booking your tours on their phones.
Choosing online booking software
Remember when we said that your site is your most powerful booking tool? That's only true if you have the right online booking software.
As with most things, you can try to handle your bookings yourself. But we firmly believe that efficient booking software can save you a lot of headaches in the long run.
Your best bet is to find customizable and powerful software that grows with you, like Xola, for example. With Xola, guests can book a tour or experience right on your website 24/7. It doesn't get much easier than that.
There are three things to keep in mind when choosing your booking software:
Make sure your site offers a positive guest experience. Booking a tour should be quick and seamless.
Things should also be simple for you on the back end. Your software should make managing your tour listings and communicating with guests stress-free.
A great booking system will also offer plenty of app integrations so that you can connect to all the tools and software you're already using.
When it comes down to it, your booking software will free up time for you to focus on other aspects of your business.
7 web design best practices to get more bookings
Designing a website can be as easy as slapping a logo and a quick description on a page. But designing a site that leads to more bookings takes a bit more work.
Here are seven design tips to drive more bookings on your site:
1. Clearly state what you're offering Make sure your tours and experiences are clearly described to your guests, whether it's a virtual cooking class or a local walking tour.
2. Keep it simple. Don't overwhelm your guests with too many menu options. Make your site straightforward and easy to navigate.
3. Show real customer photos. People love seeing real people enjoying themselves. Consider adding real photos and reviews from past tours to your site.
4. Feature customer reviews. When your guests read positive reviews on your website, their experience with you automatically begins on a positive note.
5. Be upfront about pricing. No one wants to be surprised at checkout.
6. Use a "Book Now" button and accept mobile payments. Make life easy for your customers. Allow them to book their tours immediately through a simple click, even from their smartphone.
7. Write engaging copy. Describe your tours in a fun and engaging way. If writing isn't your expertise, consider hiring a sales copywriter.
How do I get my first customers?
Getting your first customers is one of the most exciting moments of opening a tour business.
To begin marketing your new tour company, think about who your ideal customer would be.
Ask yourself the following questions: Who's your target audience? Is it groups of tourists, or individuals? What's their age range? Income level?
Your marketing strategy should appeal to your ideal guest. Let's dig into how you're going to attract your very first customers.
Best practices for marketing your new tour business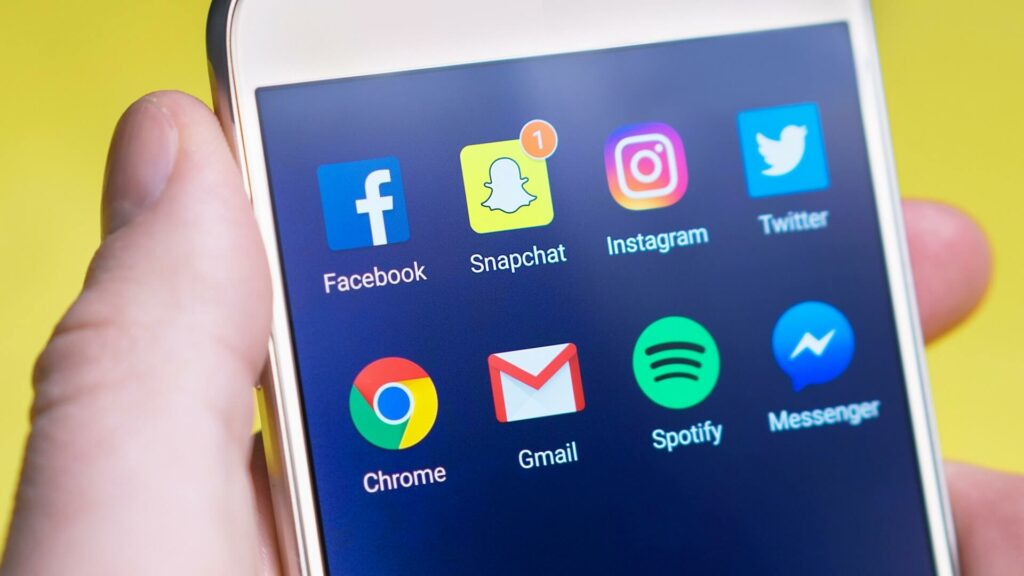 A solid marketing strategy happens both on and offline. Not sure where to begin? Here are nine ways to successfully market your new tour business.
List your experiences on OTAs. Online travel agencies like Expedia and Viator can increase your visibility to the millions of people searching their sites daily.

Market your company on social media. Instagram is one of the best platforms for companies in the travel niche. You can use Instagram to post photos from your tours and experiences, connect with new customers and further establish your company's brand. You can also reach a new audience through paid ads. If you're targeting the millennial generation, for instance, having a presence on Instagram is key.

Start building a brand. Speaking of having a presence on social media, this is a great place to begin building your brand, and start making your company stand out from the rest.

Invest in paid advertising. Online advertising can include paid search ads on Google, banner ads on popular websites, and social media ads on platforms like Facebook or Instagram.

Create content about your tours. One of the best ways to attract your first customers is to provide them with great visuals. Upload professional photos of your tours on social media and your website to give people an idea of what to expect. Once customers begin going on your tours, encourage them to share their own photos online. You can even create a personal hashtag on social media so that you can easily find the photos. User-generated content is a great tool to attract new customers, too.

Use SEO to drive new customers to your website. SEO stands for Search Engine Optimization. This refers to your website's ability to rank for specific keywords on Google. You can create a blog section on your site, where you'll write articles that are optimized for specific keywords. For example, if you're based in Philadelphia, you can write a post about the "top things to do in Philadelphia" — and include your tours on that list. The higher you rank on Google, the more traffic your site will receive. And with every reader that lands on your site, there's a possibility of turning them into a customer.

Introduce your company to your local community. Have your elevator pitch ready, and start telling local business owners, neighbors and friends about your new tour business. You can also call or email your local conventions bureau and chamber of commerce to announce your business and seek any potential partnership opportunities.

Partner with travel bloggers in your area, or pitch your services to travel journalists. You can find local travel bloggers in your area by searching for keywords like "Miami blogger" on Google. You can also search for "Miami" and "travel blogger" on Instagram. It's acceptable to reach out via direct message on Instagram or by email. You can find local journalists by skimming your local paper. The writer who covers travel and lifestyle stories is most likely your best contact — and you can often find their email on the article itself or on Twitter.

Purchase physical ads. If you operate in a highly visited destination, you might look into placing physical ads in hotels, airports and other top tourist attractions.
Legal, Tax, and Health & Safety Best Practices
Let's talk about the nitty-gritty of starting your own tour business.
A lot goes into figuring out how to keep your business and your guests safe. Here, we'll walk you through the processes of protecting yourself, your business and your customers, especially during times like these.
Structuring your business
It's best to consult with your tax accountant or lawyer to assist you in setting up the best legal structure for your business.
If you're the sole owner of your company, a sole proprietorship is the easiest to set up. The downfall is that you won't be protected from litigation, meaning that if someone chooses to sue your company, they can come after your personal assets.
Most tour companies will evolve into an LLC as they grow. Setting up an LLC will cost more, but it'll protect you from being personally liable for litigation.
As far as taxes go, in an LLC they are passed onto you as the owner, so you'll report your earnings on your personal tax returns.
It's important to note that most LLC owners must also pay self-employment taxes directly to the IRS.
When your business grows beyond the startup stage, it might benefit you to have your LLC taxed as an S Corp. As an S Corp, you'll pay yourself a salary, which will be deducted from your earnings as a business expense.
Obtaining licenses and permits
You should check in your local government about the licenses and permits needed to operate in your state and city. You'll certainly want to register your business and seek the proper tour guide certification if you decide to become one.
Why you need liability insurance
Every business should have liability insurance. You might one day have to deal with a guest getting injured or damaging property. It's important to invest in general liability insurance to keep yourself and your business protected against these risks.
Use digital waivers
A digital waiver is a legal consent form between you and your guests. It's used as a way to have your guests acknowledge any risk associated with joining your tours and experiences. If you're working with a booking platform like Xola, for example, these fundamental waivers are already created for you.
Health and safety best practices
Now more than ever, the health and safety of your guests need to be taken into consideration at all times.
You'll likely work closely with your booking software company to ensure your tours and experiences are complying with new social distancing rules.
Xola, for example, offers several health and safety solutions ranging from booking limits to health questionnaires.
You may also need to create new custom offerings like private tours and experiences that minimize the risk of exposure. Booking limits will help you control the number of people who sign up for a tour, and custom scheduling will let you space out tours to allow for necessary sanitation in between groups.
We know that implementing new safety measures can be overwhelming. One of the many benefits of working with a booking software company is that they have the resources to quickly adapt to the new travel landscape. That way, you don't have to go at it alone.
---
Are you now ready to start your tour company?
We hope this guide can serve as a blueprint for your new tour business — from building your site to booking your very first tour.
Here's to having your new business up and running in no time.