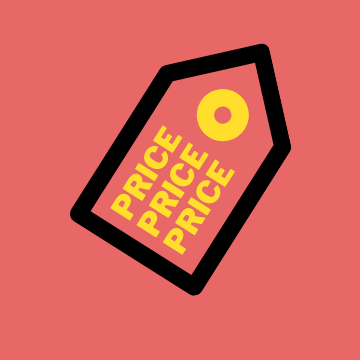 Before diving into a new industry, you'll want to know what the operating costs look like.
Opening a tour business likely means hiring tour guides, investing in transportation, and upkeeping a website that drives online bookings.
In this post, you'll learn how to offset your tour expenses by pricing your tours right — and ensuring your operating expenses aren't eating away at your profits.
How are tour prices calculated?
10 operating costs to consider
How are tour prices calculated?
Tour prices are calculated based on your operating costs and how much revenue your tours need to bring in to cover those costs. In addition, your tours should be priced in a way that not only covers your operating costs, including your own salary, but also brings in enough profit to run a sustainable business.
Your operating costs consist of both fixed and variable costs.

Fixed costs are the ones that remain the same regardless of the number of tours booked, such as the monthly rent for your office space.
Variable costs, on the other hand, include gas or equipment maintenance, both of which can fluctuate depending on booking volume.
Once you have a good handle of your operating costs you'll know how much is needed to start making a profit.
The two metrics to look at now are gross profit margin and net profit margin.
Gross profit margin is a measure of how much your revenue surpasses the cost of sales or the amount it costs to sell and run your tours. It's shown as a percentage.
For example, if you're selling an electric bicycle tour for $120, and it costs you $50 to run that tour, then your gross profit is $70. You'd then divide $70 by $120 and multiply by 100 to get 58%, the gross profit margin for that tour.
A walking tour operator, then, can have a gross profit margin close to 100% since there are very few costs associated with the experience.
But you'll probably get a clearer picture of your company's financial health by looking at the net profit margin. This is where you'll look at your total bookings, factor in your business expenses — including operating costs — and divide that by your total revenue.
To find your net profit margin, you'll subtract your expenses from your revenue and then divide that figure by your revenue. Let's say your tour business made $100,000 last year, and your expenses were $60,000. Your net profit margin is 40%.
($100,000 – $60,000) / $100,000 = 0.4 x 100 = 40%
While you may expect your profit margins to be low as a new tour company, the opposite is more likely. Profit margins typically decrease in the service and manufacturing industries as sales increase. This is mainly due to the costs associated with expanding, such as hiring more people.
It's important to remember that profit margins measure how much is made on each dollar of the tours you sell — not the amount of money they're bringing in.
10 operating costs to consider
Your tour expenses will depend largely on the type of business you're running. A helicopter tour company will have different operating costs than an owner-operated walking tour. But there are a few costs — internet, booking software, marketing expenses — that every tour company shares.
Here are 10 operating costs to keep in mind when starting a tour business.
1. Your staff
Your staff is a variable cost that can change based on the number of tours booked. You might hire tour guides on a contractor basis during your busier months or employ them full-time. Their wages and any other expenses, like insurance, benefits, and payroll taxes associated with employing them need to be factored into your operating costs.
If you're an owner-operated walking tour business with no employees, your costs will be significantly lower than a multi-location attraction with a full-time staff of 50+ employees.
2. Tour equipment and vehicles
Your tour equipment needs to be factored in, too. This includes the purchase and maintenance of equipment like bikes and helmets for a bike tour operator or kayaks and paddles for a kayaking tour business. A Jeep safari tour, on the other hand, would need to invest in at least one vehicle to start with. As booking volume increases, these costs can get higher.
3. Gas
Gas is another cost associated with companies that need vehicles for their tours, such as a Jeep safari or jet fuel for a helicopter tour.
4. Rent
If you rent an office space or venue for your tour business, that monthly rental fee will likely account for a good chunk of your operating costs. Your rent costs will largely depend on the type of business you own. A whitewater rafting company that needs storage space for its rafts will rent a much different space than an escape room operator that needs a large venue to host the experience.
5. Internet
Whether you run your tour business from your home or an office, good internet is always necessary. Every tour business will share this fixed cost.
6. Website
Every tour operator should also be prepared for the costs associated with running a website. Your website serves as a platform for guests to learn about your experience and conveniently book a tour at their leisure.

Having a solid tourism website will also help you drive more direct bookings, which helps you rely less on third-party vendors like OTAs.
PoweredByXola specializes in building custom tourism websites that are automated for growth. Features like Abandoned Booking Recovery and Lightning Deals help tour operators and attractions increase their booking revenue, all while providing visitors with an excellent website experience.
7. Training for your staff
Many tour companies invest in extra training or certifications for their tour guides. An operator in the adventure travel sector may want to have its guides First Aid certified, for example. Tour guide training courses can also help guides with public speaking, problem-solving, and other skills.
8. Marketing
Your marketing efforts will help get your name out there and bring in new guests. While the monthly investment in marketing will factor into your operating costs, it should also result in new bookings. Most successful marketing strategies include a combination of organic content marketing and paid advertising.
9. Commissions
Speaking of OTAs, if you sell your tours via agencies like Expedia, you'll have to factor in the fees charged by these third parties. Distributing your tours via other business partners or travel agents may also come with commission fees. You can lower these costs by driving more direct bookings through your website.
10. Booking software
Booking software is necessary for driving direct bookings through your website. Xola, for example, allows you to manage bookings, tour guide schedules, and capacity under a single platform. Xola also provides you with insightful financial reports that can help you better price your tours.
***
In summary, your tour expenses will largely depend on the size of your company and your subsequent staff and equipment needs.
But if there's one thing that every tour business should invest in, it's good booking software. No matter what kind of tour business you're running, Xola can help you drive more bookings and give you the tools to price your tours right.