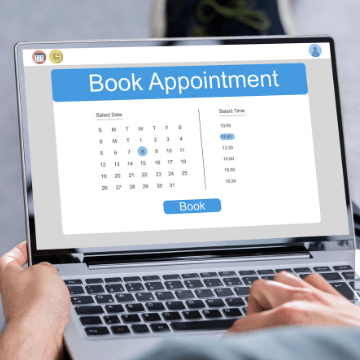 Every company can benefit from hosting big private parties, family events, and corporate gatherings — especially when every visitor is an opportunity to win a new loyal customer.
People love getting together for a good time. After spending the last couple of years bouncing between lockdowns and isolation, many of your guests are likely prioritizing group experiences with their friends and loved ones.
Is your attraction ready to host a variety of new customers? Whether it's a family reunion or a birthday party, your business could be the ideal activity for people looking for a fun group experience.
In this post, you'll learn the pros and cons of accepting group bookings — and useful tips to start attracting them.
How do you handle group bookings from an accounting perspective?
Pros and cons of group bookings
4 tips to drive more group bookings
What is a group booking?
A group booking is when a large group (typically 10 people or more) book your tour or purchase tickets to your attraction under the same reservation.
When your attraction or tour company allows for group bookings, you allow families and friends to experience your tours or activities together. Group bookings are also great for corporations, sports teams, and high schools that want to make a reservation for a large number of people.
How do you handle group bookings from an accounting perspective?
While the reservation may appear as a single booking, a group booking is anything but.
Depending on your pricing policies, the group may be required to pay the full cost upfront or in installments over a period of time.
If you're working with Xola, you can offer a split payment option where each guest can pay their part. Split payments allow you to divide up a bill so that multiple people can pay a portion of it.
This is particularly useful for tourism and hospitality businesses, where one person might be booking on behalf of a large group.
Within Xola, you'll be able to set up split payments for a single booking, multiple bookings in a single transaction, as well as packages.
From an accounting perspective, you'll want to pay attention to the recognized revenue that a group booking brings in. Your recognized revenue is the money your business receives after the service or experience has been delivered to your guests.
For example, you can close a group booking worth $500, but a week before the tour, a guest drops out. You'll then issue a $100 refund to that guest. Once the experience is complete, your recognized revenue will be $400, not $500.
Your recognized revenue will help you keep better track of the actual revenue you're generating from group bookings.
Pros and cons of group bookings
While group bookings are more complex than a single reservation, they make your attraction more appealing to a wider audience. They also help fill capacity quicker than single bookings.
Here are a few of the pros and cons of accepting group bookings.
Pros of group bookings:
Attract a wider audience: When you allow group bookings, your business becomes an option for corporations, sports teams, and schools looking to host group events. You can also attract groups of people celebrating special events like a bachelorette or birthday party.
Helps fill capacity: The larger the group, the fewer spots you'll have to fill in your tours. You might want to offer group bookings on your slower days to help fill those booking gaps.
Satisfied customers will rebook and recommend your services: With a group booking, you're given the chance to introduce your services to a large group of people. If the members of the group enjoy your experience, they may want to return for another visit or recommend your company to their friends and family.
Opportunities to upsell:You can offer additional services tailored for groups, such as a drink and meal package or photography services.
Cons of group bookings:
Group bookings are more complex than single reservations. Logistically speaking, there are more things to consider when catering to a large group of people — such as food allergies and special accommodations.
Overcapacity issues. A large group might put your capacity at an all-time high. Your company needs to ensure you have enough tour guides, equipment, and/or venue space to accommodate all the guests in the group booking.
Pandemic-related obstacles. Social distancing restrictions may make it difficult to accommodate large groups.
4 tips to drive more group bookings
From group deals to the right booking software, here are a few tips to attract more group bookings.
1. Offer group rates
Offering a special discount for groups is a great way to attract families, students, and friends to your tour business or attraction. Group rates are an incentive for multiple people to book their tours together.
You can further incentivize groups by offering them a discount if they book early, which gives you time to prepare for the extra capacity. Group rates can vary from 10% to 50%, depending on the size of the group and the length of their experience.
A group deal will not only show your guests that you happily welcome larger reservations, but also give you an edge over your competitors.
2. Use paid search and other marketing strategies to target specific groups
To attract more groups to your attraction, you need to start marketing to them. You can target specific demographics that are most likely to make a group reservation. If you run a cycle pub tour, for example, you can target people who have an upcoming birthday or a bachelor party coming up. Your ads can also feature photos of big groups of people having a good time, which will make it easier for future guests to visualize the fun they'll have on your tour.
3. Offer groups something extra
Larger groups of people have different requirements than a single booking. A big group of friends will appreciate having their photos taken, for example. You can tell groups that your tour guides are happy and willing to capture their photos during the tour. Or perhaps you offer the group matching caps that they can take home as a souvenir.
Another way to make your attraction or tours more group-friendly is to show guests that you accommodate special events. You can do this by offering packages that include meals, drinks, or other amenities that make sense for corporate events, birthday parties, or family reunions.
4. Use booking software that makes group bookings easy
Group bookings require more resources and capacity — and without good booking software, you can easily get overbooked. Xola, for example, uses smart scheduling tools that allow you to modify availability in real-time, which helps you stay on top of your capacity limits. With Xola, you can manage your equipment and tour guides from a single platform.
***
Many tour operators and attractions will say that the pros of accepting group bookings outweigh the cons. Not only do group reservations help you sell out a tour in a single booking, but they also allow your company to appeal to a wider audience.
With smart booking software like Xola, you can manage your tour schedule, tour guide capacity, and equipment inventory in real-time. This makes group bookings easy — and you start filling your tours or selling more tickets in no time.