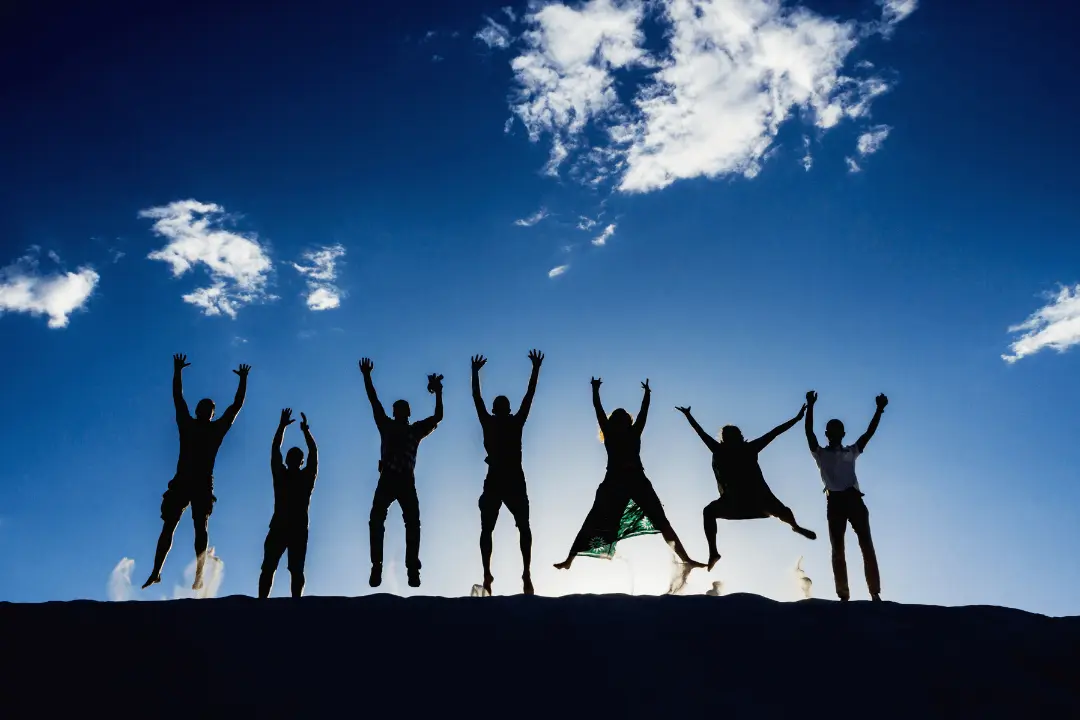 How can tour operators get more direct bookings when travel websites have one of the lowest online conversion rates?
You can use email or social media to reach your customers directly and invest in retargeting ads to reach interested parties. More importantly, you'll need a user-friendly website to capture all those bookings.
Direct bookings can help you build a direct relationship with your customers, own your narrative, and be less reliant on renting space from OTAs. Many times, relying on OTAs means having to accept high commission fees that can squeeze your direct booking revenue.
Finally, when customers book directly with you, you're able to offer a more personalized customer experience. This leaves them with a lasting impression of your company and can drive customer loyalty.
Online booking is an inherent part of the guest experience, and it's important to get it right. Here are 8 helpful tips to get more direct bookings through your website.
1. Use a great booking software
The first step in developing a direct booking strategy is to find a great booking platform, such as Xola.
Your booking software will turn your site into a 24/7 booking engine. It'll make it easy for potential guests to see the real-time availability of your tours, as well as allow you to manage your tour schedules in the back-end.
It'll also optimize your tour pages for direct bookings by adding calls-to-action and communication options for your guests. The booking process itself should be limited to 2 to 3 steps, making the ability to book online as simple as possible.
Most software can integrate with other booking sources, such as OTAs, so that you can manage everything from a single dashboard.
2. Run email campaigns
Email marketing is an effective way to reach your past, present, and future customers directly. You can use email campaigns to communicate new and exciting tours to your existing contact list, promote special offers, or announce seasonal discounts.
On holidays, for example, you can promote a website-only discount to your email subscribers. This could be a buy-one-get-one deal that encourages subscribers to not only book through your site but also gift the experience to someone else.
Your email list is also composed of valuable customer data that you can use for retargeting ads.
3. Invest in retargeting ads
The average abandonment rate for websites in the travel industry is astonishingly high at 90.74%, according to SaleCycle. In fact, travel and tourist destinations have one of the lowest conversion rates at 0.7%.
Retargeting ads can help with that. Retargeting allows you to target previous customers or people who have previously interacted with your brand yet never made a purchase.
Although Apple and Google recently announced new privacy laws that make it harder for brands to track customer behavior online, tour operators can still retarget potential customers using the data they already own.
You can, for example, upload your email list onto Facebook to have your ads shown to your subscribers, instead of relying on third-party cookies.
This is known as promoting to a warm audience that's already familiar with your brand and therefore likelier to make a reservation.
4. Offer website-only discounts
A great way to encourage direct bookings through your website over OTAs is to offer online-only discounts to your existing audience.
You can, for example, offer a discounted code to your email subscribers and social media followers. This code will only be available for online bookings. It should encourage them to click through to your site to make a booking.
OTAs often drive business away from your website to their own sites by offering cheaper prices. Yet did you know that your online conversion rate is on average 31% higher when your prices are in parity with OTAs?
While you may be reaching more people through OTAs, your experiences are being sold for less. On top of that, you're losing out on conversions through your site.
Offering your customers a special discount that competes with OTA pricing can persuade them to book on your site instead.
5. Make your calls-to-action stand out
Your calls-to-action are the buttons prospective guests will click on to book a tour or request more information. The most important button on your site is your "Book Now" button, which should be prominently displayed on your tour description pages.
These buttons should clearly stand out from the rest of your website. Your guests should be able to locate and click on them easily.
6. Ensure your checkout is mobile-friendly
Nearly half of all experience bookings are made once a traveler arrives at their destination — and the majority of those in-destination searches are happening on mobile.
Mobile bookings are becoming increasingly relevant for tour operators. It's important to have a responsive web design that offers the same user experience across mobile devices.
Your website should be as mobile-friendly as possible with clearly displayed call-to-action buttons, large fonts, and simple booking forms.
7. Add social proof
User-generated content is one of the best ways to persuade guests to book through your site.
This can come in the form of photos or past guest reviews displayed on your homepage or tour pages. Positive reviews especially can play a big role in persuading visitors to book your tours.
Guest photos can also evoke emotion and inspire visitors to book through your website. Your photos can set your company apart from other tour operators, especially if your featured images are eye-catching and make your customers want to click on them to find out more.
One way to better get to know your customers is to play around with different images to see what kind of visuals garner the most clicks.
Other forms of social proof include social media follower counts, trust symbols like TripAdvisor badges, and rating widgets. Basically, anything that demonstrates a strong (and positive) online presence. These can all have a psychological impact on the viewer, further encouraging them to book.
Pro Tip: Xola is now integrated with Fotaflo, which is an app designed to make it easy to capture, upload, and share guests' photos — a personalized service your customers will love.
8. Write great tour descriptions
Our tour descriptions should be written with your ideal customer in mind. Make sure to use storytelling techniques to evoke an emotional response from your potential customers and convince them to book.
Highlight what makes your tours unique as well as anticipate your customers' questions in your descriptions.
A great tour description leaves the reader feeling informed and inspired to book.
You may also want to consider search engine optimization (SEO), which is the process of optimizing your website to rank well on Google. Make a list of relevant keywords that you'd like your listing to rank for, then include as many as you can in your descriptions. Keyword-rich descriptions will have a greater chance of ranking on the first page of Google.
In conclusion, the first step in securing more direct bookings is to invest in an effective booking software company.
Your booking platform should streamline both the front-end and back-end booking experience — meaning the user experience for both you and your guests should be seamless.
Once your website is set up for online bookings, there are several marketing tactics to help you convert website visitors. You can use retargeting ads to encourage previous website visitors to complete their bookings or run email campaigns to generate excitement over the holidays.
Remember that user experience is key. Your site should make the booking experience as seamless as possible, no matter what device your future guests are using.
Now it's your turn to implement these tactics to start driving more direct bookings to your website.