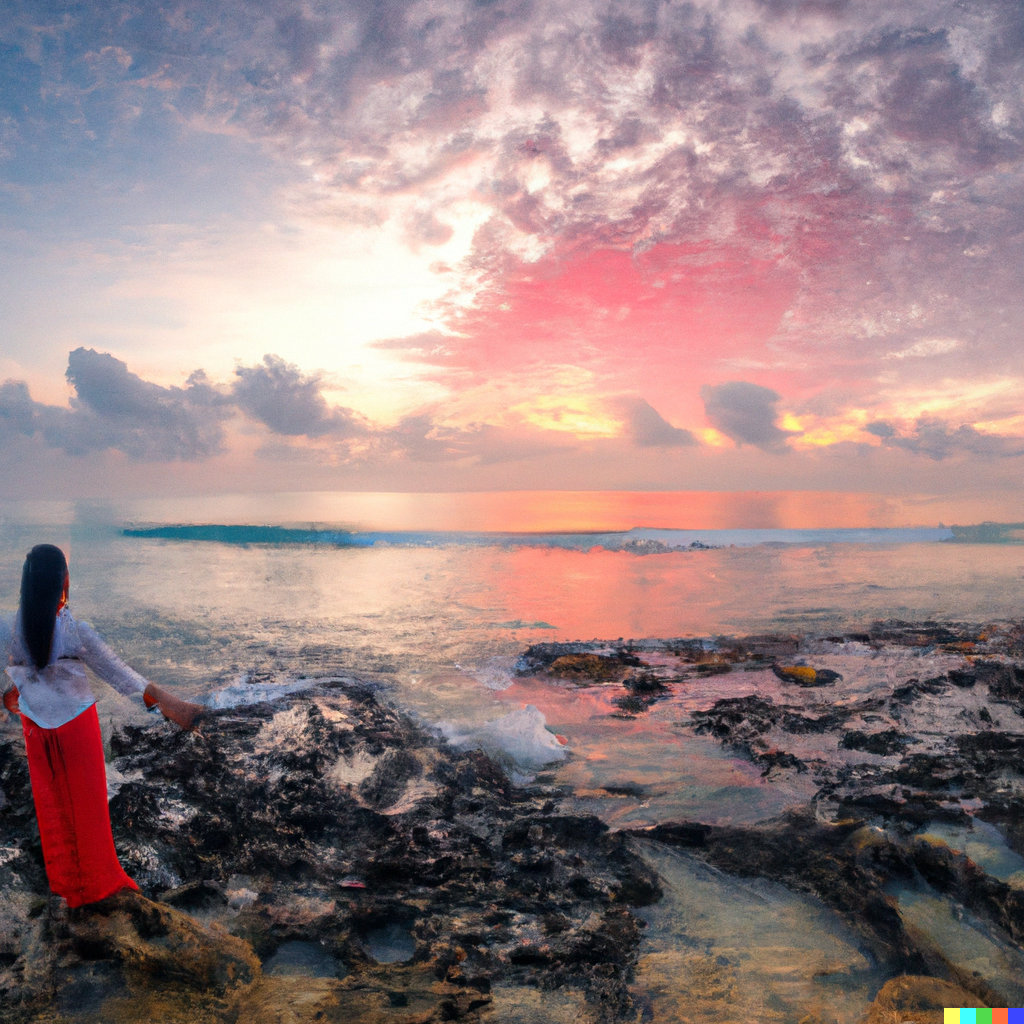 Back in 2010, Facebook introduced the "check in" feature, catalyzing millions of airport check-ins from travelers announcing their vacations to the world.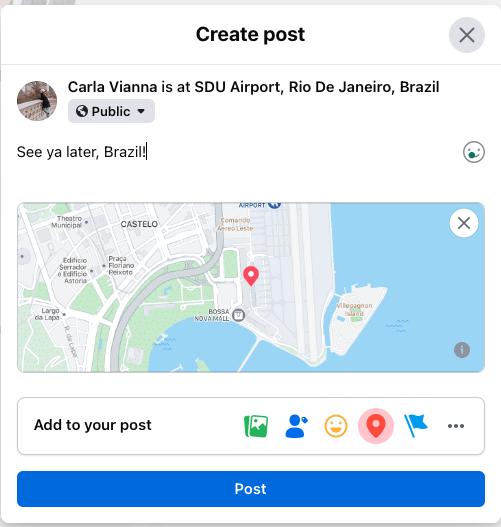 Facebook features have come a long way since then, as has its impact on the travel industry. Now, artificial intelligence-powered chatbots are commonly found on the platform. Many travel brands have created chatbots that communicate with customers via the Facebook Messenger app, assisting them with trip planning and online bookings.
This is all to say that Facebook has long been a platform popular with travelers, despite its declining popularity.
Facebook has also become the ideal place for businesses to provide important information to their customers, including location, hours of operation, and more. And to make it easier for potential customers to book a tour directly from a Facebook page, the platform has introduced the "Book Now" button.
This button allows businesses to integrate their booking tool with their Facebook page, making it easy for potential customers to book tours or activities with just a few clicks. The Book Now on Facebook button has become a powerful tool for tour businesses looking to drive more bookings and increase their online presence.
In this post, we'll explore how to add one to your page and optimize your profile for more bookings.
How to add a book now button on your Facebook page
Adding a "Book Now" button on your Facebook page is a straightforward process that can help you drive more bookings. The button will allow potential customers to book a tour or activity directly from your Facebook page. To add an action button to your Page, you'll need to be an admin, editor, moderator, or advertiser.
1. Go to your Page on Facebook.
2. Click + Add a Button below your Page's cover photo.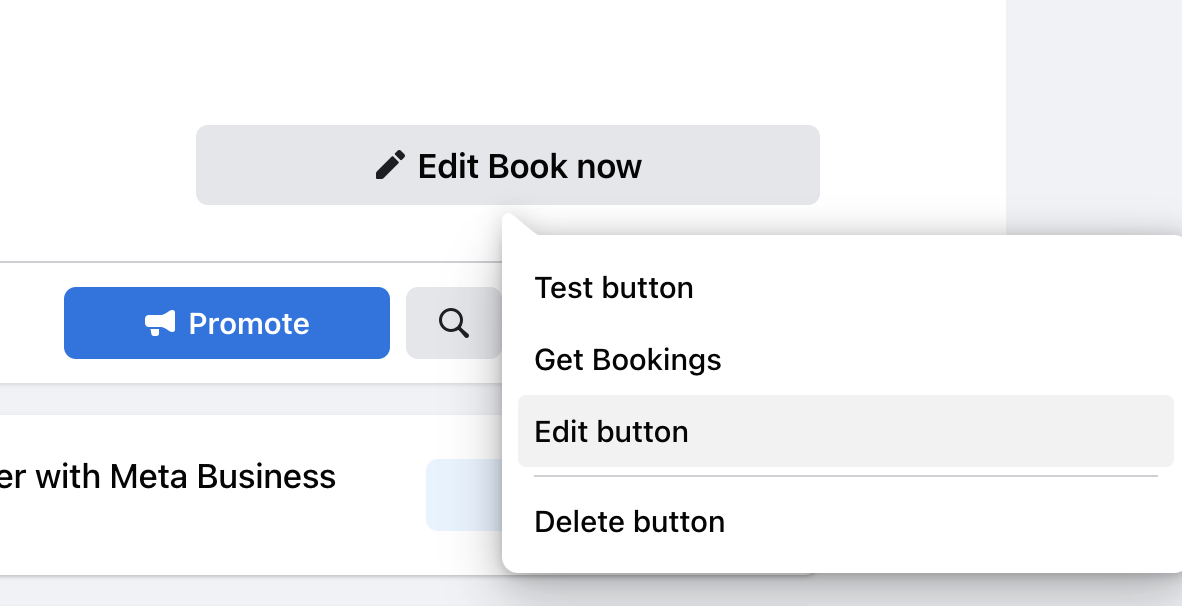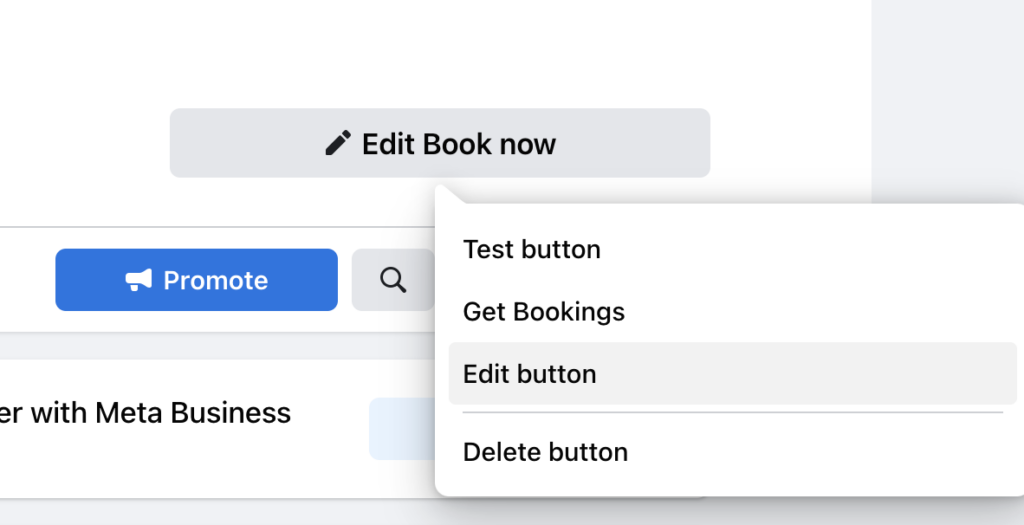 3. From the dropdown menu, choose the Book Now button.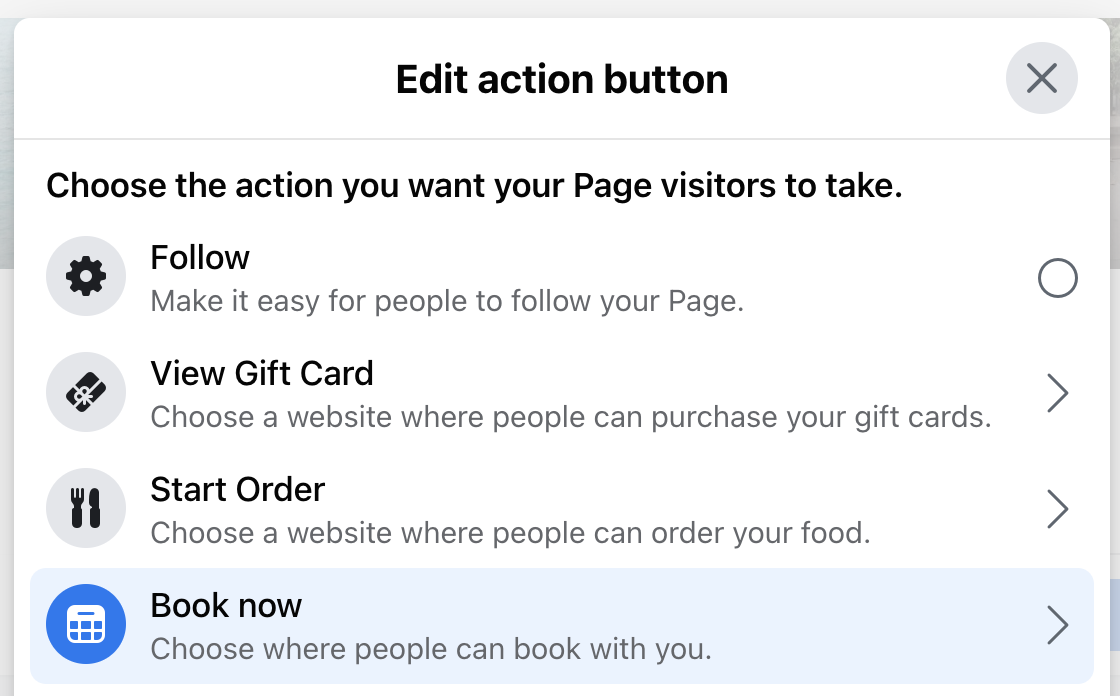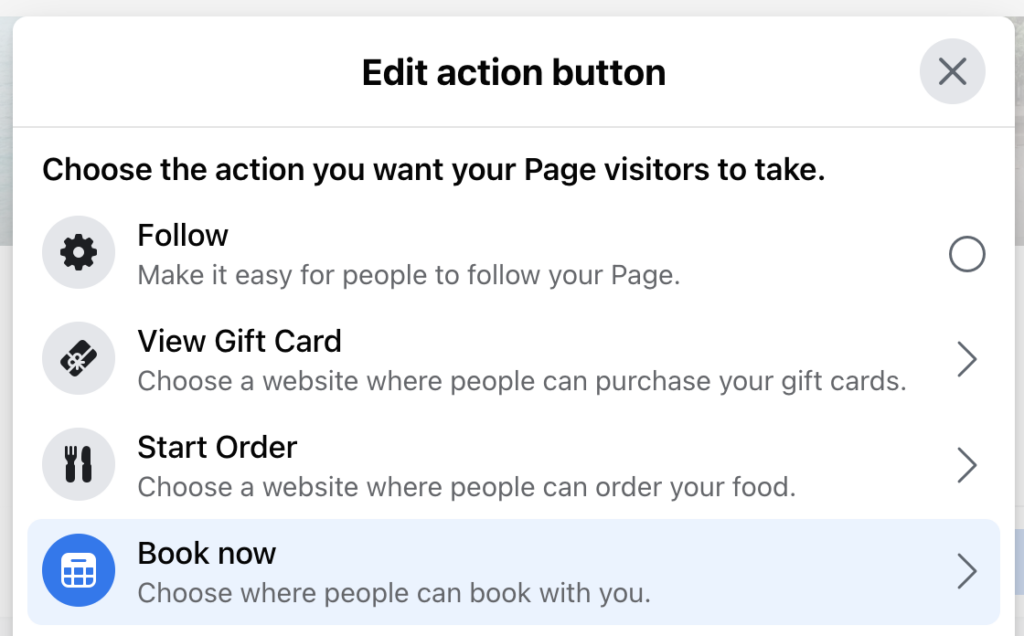 4. You'll be prompted to choose how customers can make a booking. You can either connect to another tool or allow them to schedule an appointment with you through Facebook. There are dozens of integrations available, including Appointedd, Booksy, Schedulista, and more.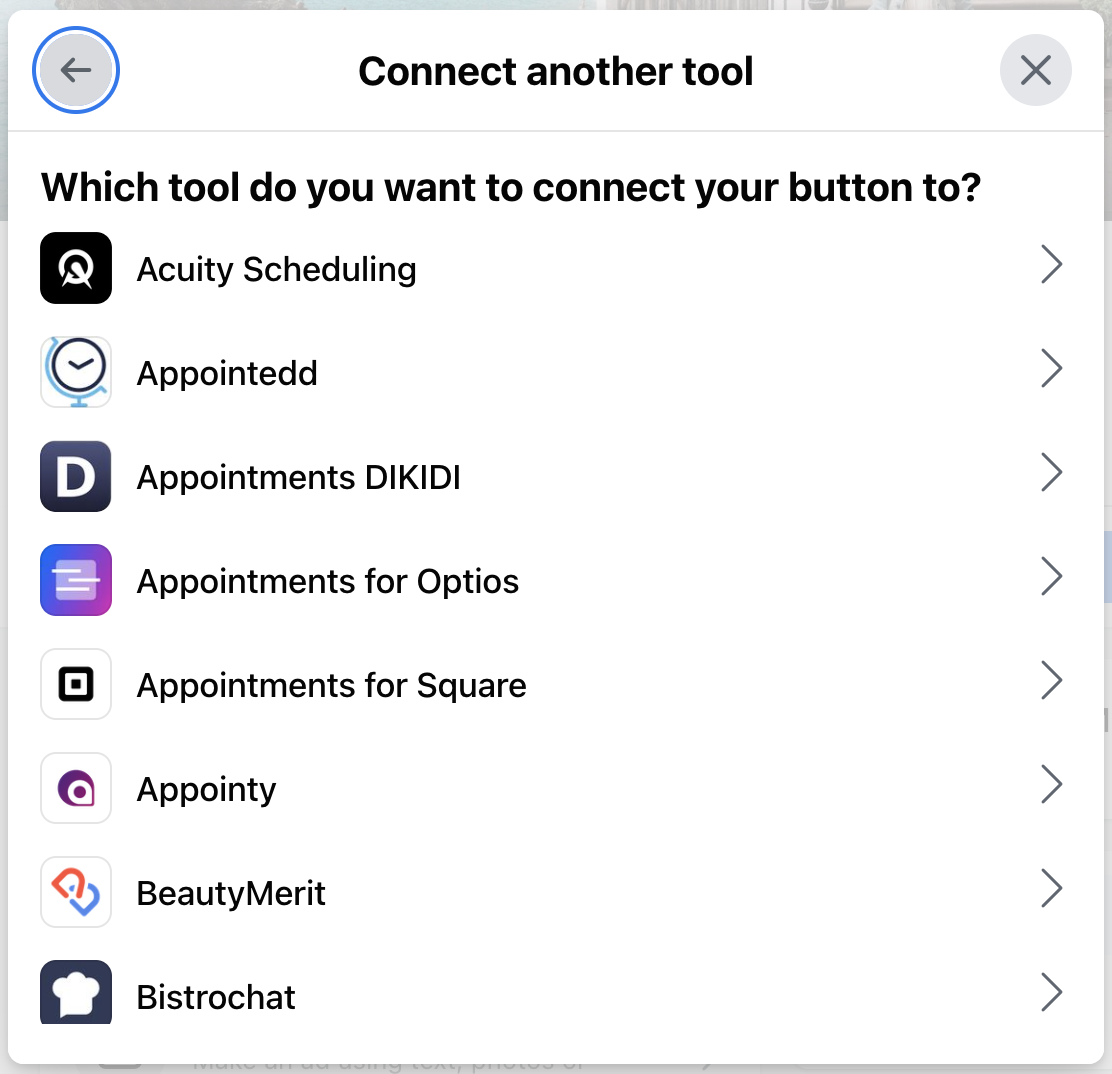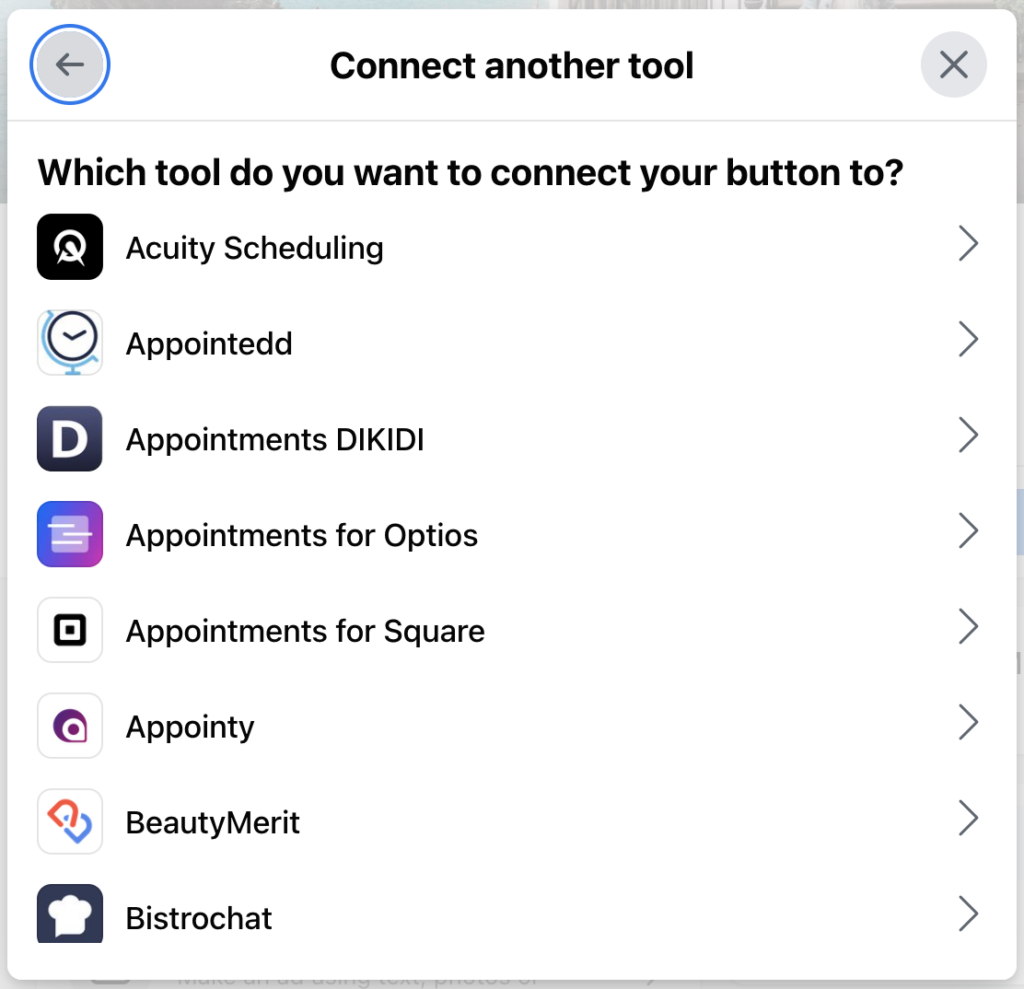 5. Alternatively, you can choose to accept appointments through Facebook. You'll then need to define your availability and other booking settings. You can easily sync with your Google Calendar to keep track of new bookings.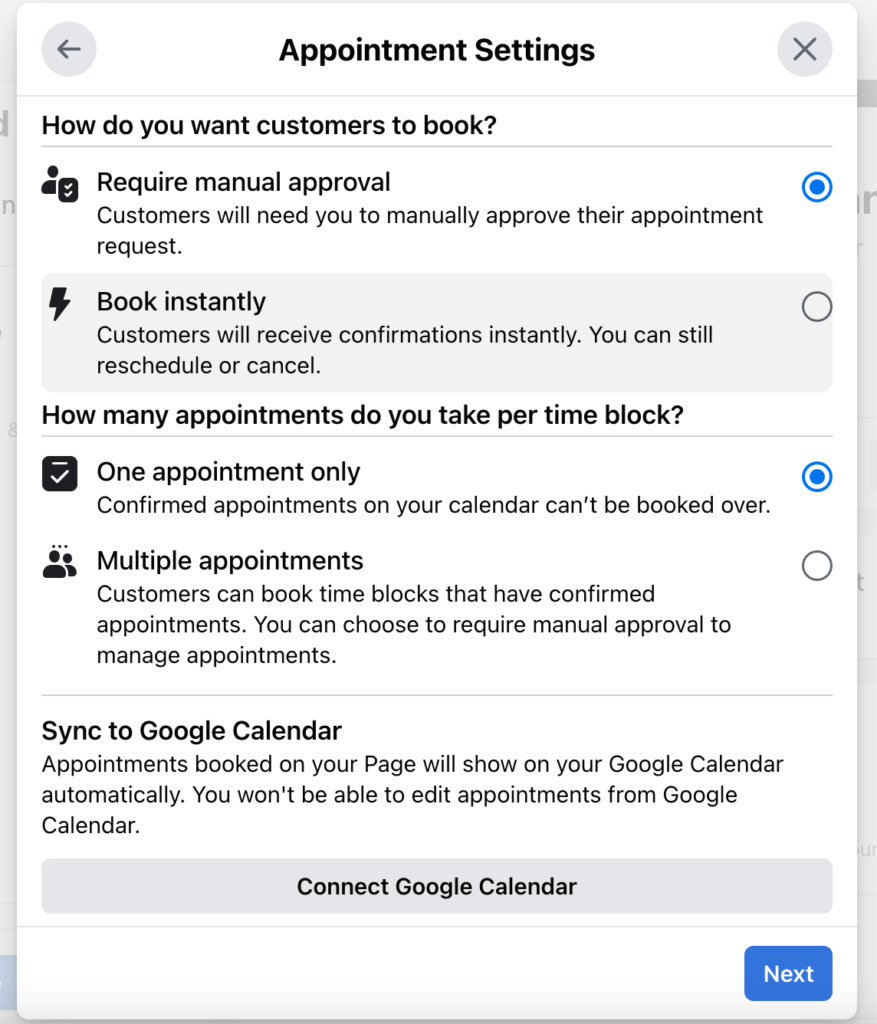 6. If you're setting up Facebook appointments, you'll move on to the next page to define your services. At this stage, you can add a price, description, appointment duration, and photos.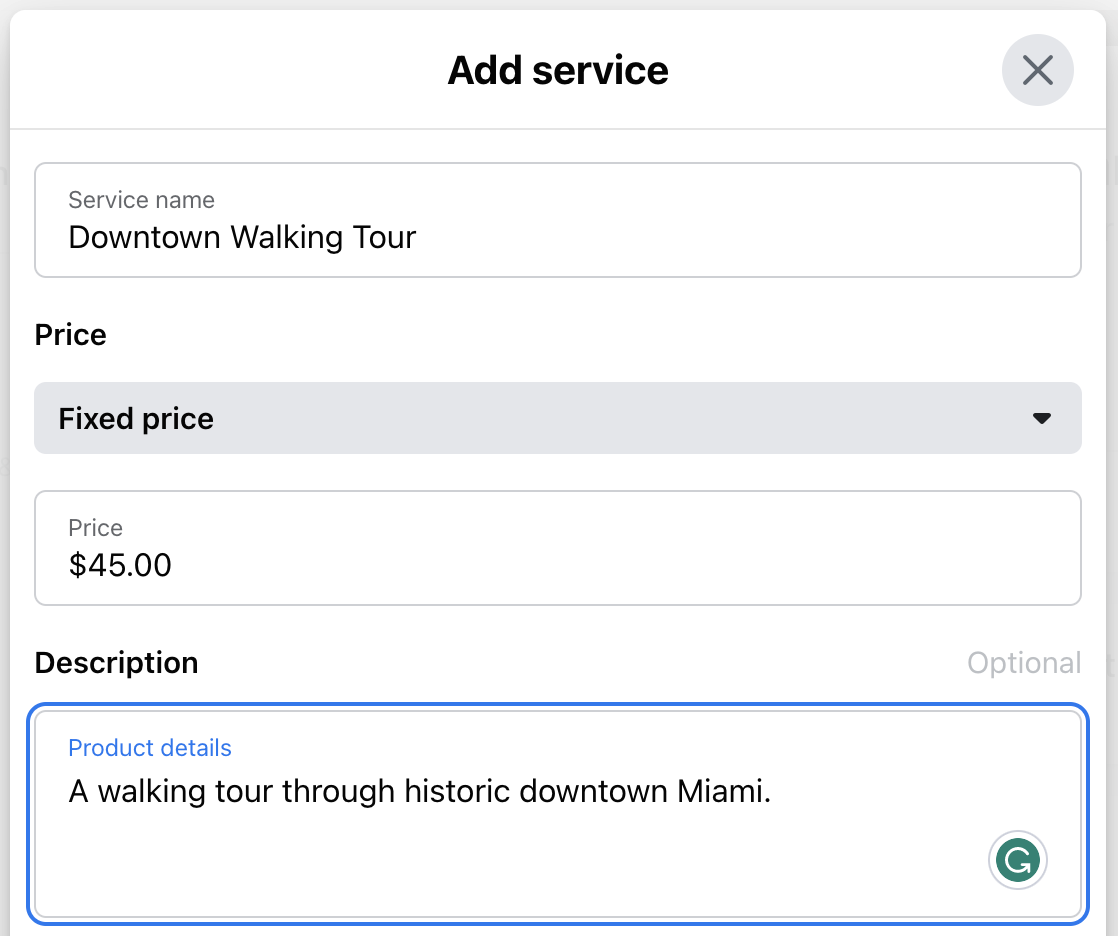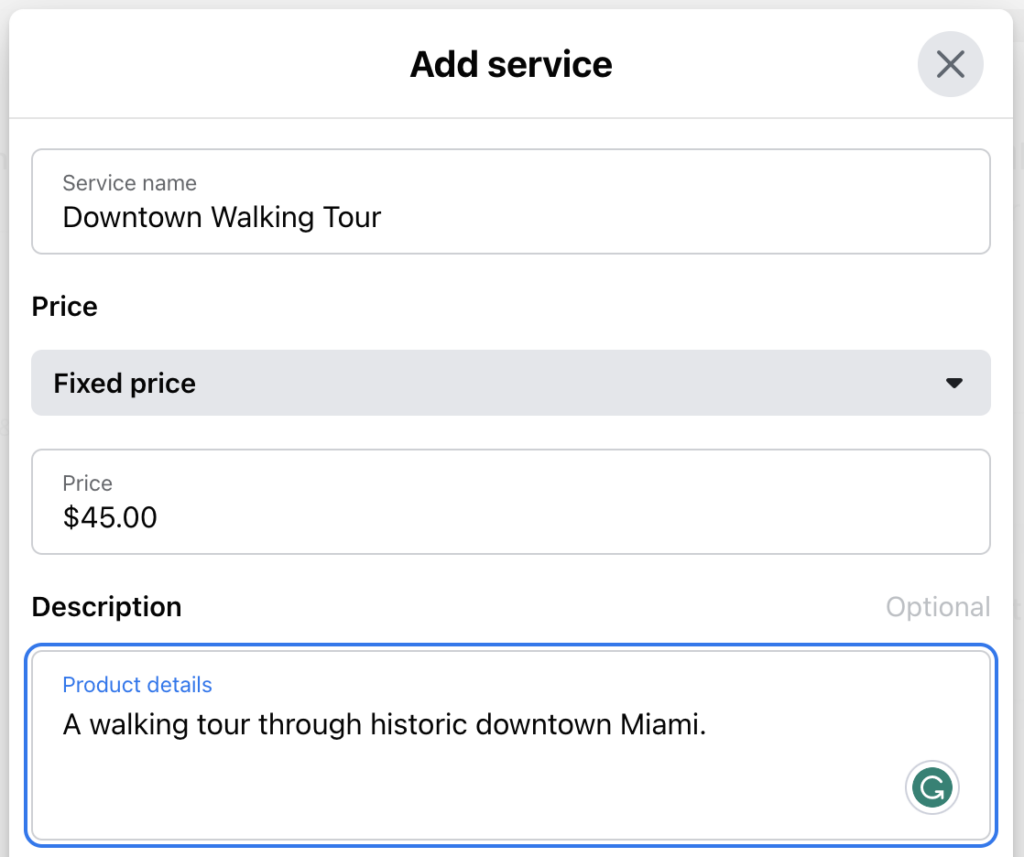 7. Finally, make sure to test the button on your Facebook page.
8 strategies to optimize your Facebook page for more bookings
Optimizing your Facebook page for more bookings involves creating engaging content, optimizing your page for search, leveraging Facebook's features, and measuring your results. Here are some strategies you can use:

1. Collect Facebook reviews for social proof
Encourage customers to leave reviews on your Facebook page. Positive reviews can help build trust with potential customers and increase the likelihood of bookings. A high number of positive reviews can boost your reputation online and give new customers the confidence to book with you, even if they've never heard of your brand.
Here are a few tips to get more reviews:
Train your staff to ask for reviews. Before your guests leave, tell them how valuable their feedback is for your business. Make it clear to them that Facebook is your preferred review platform.
Remind guests to leave you a Facebook review with a follow-up email. Thank them for visiting and include link to your Facebook profile in the body of the email.
Respond to every review you receive, including the positive ones, to show customers that you're monitoring feedback and taking their opinions into consideration.
2. Optimize your Facebook page copy + description + images
Your Facebook page needs to be optimized the same way you would optimize your website. For guests to make a booking, they need to be presented with all of the necessary information to make that decision. You can create a Facebook page in just a few minutes, but make sure to also do the following:
Fill out all of the relevant fields, including your business hours, location, and contact information.
Make sure your page is easy to navigate and contains all the key information potential customers would need before and after making a booking.
As far as images go, use high-quality photos and videos to showcase your experience. Consider depicting the best parts of your experience — like a highlight reel of your best tour or attraction.
3. Reply to comments quickly
Replying to comments quickly builds trust with new potential customers, as they see that you are a responsive business and care about your customer's feedback. Moreso, it shows potential customers that you value their business and are willing to go the extra mile to ensure their satisfaction. Every reply is also considered a form of engagement, and the more engagement your page has, the more likely it is to be seen by a wider audience.
Here are a few tips to help you respond to your Facebook comments:
Personalize the response by addressing the customer by name and referring to specific details in their comment.
Thank them for taking the time to leave your business a comment.
If the comment is negative, be professional and courteous. Acknowledge the guest's frustration, apologize, and offer a solution.
4. Run Facebook ads
Facebook ads are an effective way to reach a wider audience and drive bookings. Use targeting options to reach your ideal customer, and create compelling ads that encourage bookings. Here are a few tips for creating ads that convert:
Highlight what makes your tours or activities unique and sets you apart from your competitors.
Target the right audience based on location, age, gender, interests, and behavior.
Have a clear call to action, whether that be to visit your website to learn more or book a new tour or activity.
Test different content forms like photos and videos to see what resonates most with your audience.
Use retargeting to reach people who are already familiar with your brand.
The Facebook Ad Manager Library allows you to browse through all the ads currently running across Meta. Use this ad database to find inspiration and track how your competitors are promoting their brand.
5. Use Facebook stories
There are 1 billion Stories shared every day across Facebook apps, including Instagram and WhatsApp. A study of 17 campaigns found that Facebook Stories drove the same brand awareness as in-feed posts and Instagram Stories.
Facebook Stories offer an excellent opportunity to showcase your tours and attractions. You can use videos or photos to give potential customers a glimpse of what they can expect from your tours, as well as highlight special promotions or discounts that may be available.
Stories are also a great way to get your business in front of potential customers who may not have seen your posts or ads before. Plus, you can engage with your followers in real-time through Stories. You can ask questions, run polls, or gather feedback on new tour ideas. This can help you build a loyal following and get valuable insights that can help you improve your business.
Create a series to keep people coming back for new Stories each day. For example, if you host a cooking class, you could share a different recipe each day for seven days.
Make your Stories easy to understand. For text-based Stories, use short sentences and plenty of white space to make the slides easy to digest.
Engage with your audience through polls. For example, you can ask them to vote on their favorite tour
6. Test out different post formats
By testing different formats, you can determine which types of posts generate the most engagement, such as likes, comments, and shares. For example, you may find that video posts showcasing your tours get more engagement than text-based posts promoting your business.
Consider leveraging user-generated content in your campaigns. Photos and videos taken by real customers feel more authentic, making it easier for new customers to connect with your ads. Encourage your audience to share their photos and videos with you.
When you identify the best-performing formats, you can focus your efforts on creating more content in those formats. This can help you convert more customers and improve your overall social media strategy.
7. Monitor and track your social media activity
Identify a few key metrics — think social shares, follower counts, or post engagement — and track them on a weekly or monthly basis. Over time, you'll be able to identify patterns and trends that can be used to improve your Facebook content strategy.
Here are few key metrics to start tracking today:
Reach: This is the number of people who have seen your content. Facebook calculates this for you.
Engagement rate: This measures the number of social interactions your content has received as a percentage of your audience. To calculate the engagement rate of a Facebook ad, sum up the post's likes, comments, and shares. Then, divide that by the total number of people who have seen the post and multiply that by 100.
Audience growth rate: This is the speed at which your number of followers grows. To calculate this, track your page's new followers over a specific timeframe. Then, divide that number by your total audience and multiply by 100.
8. Use booking software to keep your bookings organized
Let's say you're receiving bookings from Facebook, Viator, and directly through email. That's a whole lot of channels to keep track of. Without booking software, you might easily miss an email or even overbook a tour. Booking software allows you to manage incoming reservations more efficiently from a single platform, ensuring you never overbook a tour or miss a booking opportunity.
***
Facebook is a powerful tool for tour businesses to promote their tours and activities and drive more bookings. Make sure to optimize your Facebook page by providing accurate information about your tours and activities; using eye-catching visuals; and responding to comments and messages quickly to build trust and encourage engagement.