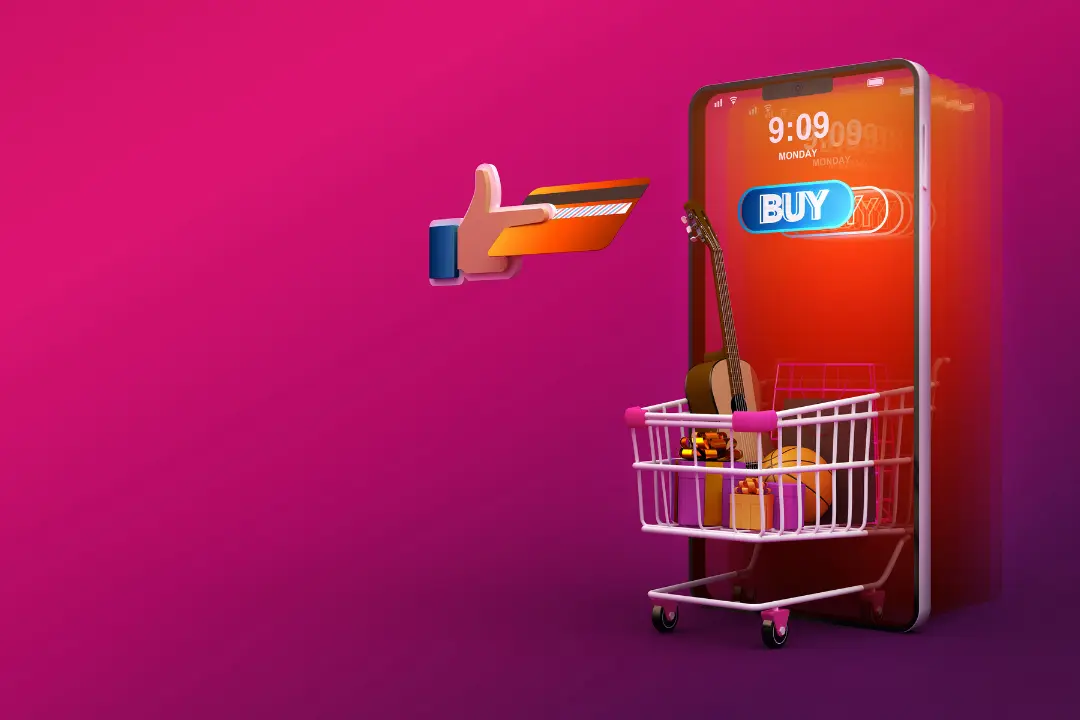 Today, 76% of travelers use their mobile phones to research places to visit, and 48% of them are comfortable planning and booking an entire trip on their mobile phones.
Yet capturing mobile bookings goes beyond having a mobile-friendly website. Your checkout process needs to be just as efficient and convenient on a small mobile screen as it is on a laptop or 30-inch monitor.
In this post, we'll go over the 12 best practices for mobile checkout optimization, as well as specific action items you can implement today.
1. Make it easy for someone to book a tour on their smartphone
A great mobile checkout experience takes into account the limitations of mobile devices. Navigating a website on a mobile screen isn't as seamless as when browsing on a desktop. If your "Book now" button doesn't stand out on that small screen, there's a good chance your guests will miss it.
Here are a few ways to ensure that doesn't happen:
Using contrasting colors to make the booking button stand out. For example, if your website theme is white, you can make the booking button green.
Implement a floating checkout button that stays on the screen throughout the whole browsing experience
Keep the booking button "above the fold," or at the top of your page so that it's one of the first things users see when they land on your site
2. Limit the checkout process to just a few steps and form fields
Customers are used to quickly getting things done on a mobile phone. When they want to browse Instagram, they tap into the app and hastily scroll through their friends' posts. When they have a question about something, they click to open a web browser and conduct a Google search in minutes. And they're expecting the same ease when it comes to booking tours and activities on their phones.
The key to converting more users is to keep your checkout process as simple as possible, especially when it comes to mobile bookings. Up to 13% of customers will actually abandon a travel booking if they find the checkout process too long or complicated.
Most checkouts have only a few steps, starting with customer details and ending with the final payment. With that in mind, strive to limit the number of field fields that customers need to fill out.
Meanwhile, simplify the process of filling out form fields by customizing each input field. For example, not all of your input fields will require text. Guests can be provided with a calendar to choose the date of their tour, rather than needing to type out "January 25, 2023."
For the "age," you can use a drop-down menu that starts with the minimum age to join your tour. For "party size," use a drop-down menu that goes up to the maximum number of people allowed in each group. And for payment information, guests should only be able to type in numbers in the credit card form field.
Here are a few ideas to help you simplify your mobile booking process:
Keep the buyer's attention on the "Book now" and "Check out" buttons
Eliminate unnecessary information, design elements, or form fields
Only ask customers to provide the most relevant information like name, email, and payment details
Auto-fill information when possible, such as phone numbers and email addresses of guests who have previously booked with you
3. Provide a "guest checkout" option
The more form fields guests need to fill out on a mobile phone, the less inclined they'll be to complete the checkout process. While you'll still need to ask for your customer's email address to send them a booking confirmation, you can do so without requiring them to make an account.
Instead, you can try this tactic to get guests to create an account:
Once they've completed their booking, you can send guests a follow-up email encouraging them to create an account to manage their booking. That way, they can create the account on their own time.
4. Eliminate distracting design elements on your checkout page
Your checkout page has one goal and one goal only: To bring guests to the finish line.
It doesn't have to be the most beautiful or colorful checkout page on the web, nor does your messaging need to be the most engaging or witty among your competitors. You want to have a clean design that makes it easy for guests to move through the booking process.
Remember to:
Avoid distracting elements, such as a sidebar, that could take the browser's attention away from the task at hand
Keep the colors simple and consistent with your brand
Avoid promoting any other product or experience other than the one that's being booked
5. Avoid pop-ups
A pop-up can quickly ruin the checkout experience, even if everything was running smoothly beforehand. You want to avoid any kind of interruption that takes the user's attention away from the booking process. A pop-up can be the most frustrating type of interruption, especially on a mobile screen. Not only does it stop the user from continuing their purchase, it likely also pulls their attention in another direction.
For example, if a customer is booking a sightseeing tour and a pop-up promoting your newsletter appears, they can get easily sidetracked. Perhaps the pop-up offers a discount code if they sign up for your email list. This entices the customer to interrupt their booking and join the newsletter. While this sounds like a win for your company, there's a great chance that the customer may never find their way back to your site to finish the booking. They may get distracted by a text message as they switch from browsing to their email app. And if that discount code doesn't arrive right away, they may forget about the booking altogether.
6 Accept Apple Pay and Google Pay
Make it easy for your guests to pay on their phones via Apple Pay and Google Pay. If a customer already uses Apple Pay or Google Pay on their phones, their preferred payment method is saved and ready to go. This means they don't need to re-enter their payment details. Their booking becomes a seamless one-click purchase, similar to buying something on Amazon.
7. Use trust signals to instill confidence in your checkout system
If a guest lands on your homepage on their mobile phones, they likely found you through social media or a Google search. They may not be familiar with your brand and need to learn more about you before being convinced to make a booking. If your site looks reputable and displays several trust signals — think SSL certificates and verified reviews — the guest will start to feel more confident about booking with you.
As a tour operator, here are the best ways to make guests feel comfortable with your online checkout:
Display SSL certificates and secure payment badges
Research and apply for relevant trust badges, such as with Tripadvisor
Highlight your positive reviews as "verified" so that guests know it's coming from a real person
8. Never link outside of the mobile checkout process
Similar to the pop-up scenario, you want to avoid providing guests with links that might take them outside of the checkout process. For example, if you want to cross-sell a similar experience for a discounted price, avoid linking to a page that describes that experience. Your guests might be curious enough to click on that link, taking them back to square one.
9. Display a booking summary
It's easy to make a mistake when booking an experience on a small mobile screen. Your guests should be able to double-check their reservation to ensure they've chosen the right date and time before paying. If your website doesn't offer a detailed booking summary at the final checkout stage, your guests may be tempted to hit the "back" button to review the details
Every time a user refreshes a page or returns to a previous one, they run the risk of losing the information they've already entered. If there's a lag in cellphone service or WiFi, they might have to return to square one. This situation can easily frustrate guests, leading them to abandon the booking.
To ensure this doesn't happen, here are a few things to consider:
Write detailed descriptions and itineraries for each activity and share this information at the final stage of the checkout process
Highlight the date, time, and location of the experience on the checkout screen
Provide additional information like what is included and what to bring
10. Display a progress bar
Before your guest even chooses the date and time of their tour, they're probably already wondering how long it'll take to make a booking. If you incorporate a progress indicator during the checkout process, they'll instantly know how many steps are involved and how close they are to being done. This helps alleviate the anxiety associated with long and complicated booking processes.
***
In sum, improving your mobile checkout page will help increase your booking volume over time. Use these mobile optimization best practices to set your website apart from your competitors and attract customers who like to book tours and activities on the go.